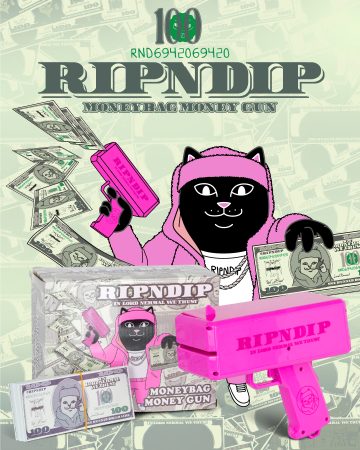 RIPNDIP 2024 Men's Streetwear Brand Preview
Retail Buyers Guide: Mens Streetwear SS24 Retail Buyer's Guide
Brand: RIPNDIP
Interviewee: N/A
How is the European boardsports streetwear market performing right now?
The European market is great for RIPNDIP. We have great distributors and fans all across Europe.
What are your main price points for next season?
The price points will stay consistent with years past. We continue to expand our product offering with new silhouettes but try to stay in the same price bracket for our audience.
What new themes/collections/collaborations are you stoked to be releasing in the coming season?
We are using more all over prints and patterns both in a loud and subdued way. We are using new materials in prints too like rhinestones all over and handmade embroidery all over. The graphics will be a bit more hand made looking too. Everything will have more of a handmade/artisan feel, even in the printables.
What are the trends you're seeing for SS24?
All over prints are staying around. Subdued colors. More of a focus on the fabrics and textures of the garment.
What is the "must have" boardsports look (head-to-toe) for next season?
We see alot more color matching in tops and bottoms as well as a baggier/boxy fit.
Do you have a denim line? If so, what are you bringing to the table for next season?
Wide legged denim is coming back in our next season. Incorporating custom appliques/artwork applied to a quality denim.
Key Products