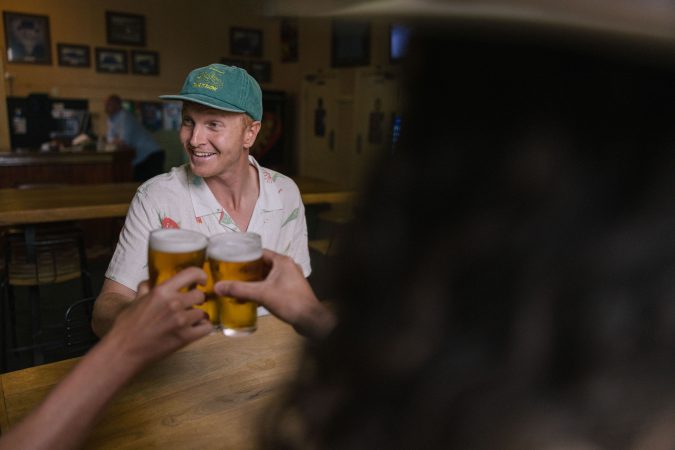 TCSS 2024 Men's Streetwear Brand Preview
Retail Buyers Guide: Mens Streetwear SS24 Retail Buyer's Guide
Brand: TCSS
Interviewee: Sam Coombes, Founder & Creative Director
How much of an impact did the last couple warm summers have on the overall shorts sell-in?
We've actually seen growth in both our walkshorts and boardshorts the past 2 years. We've expanded out our walkshorts offering which has beeb good timing with the warmer period, offering some functional shorts made from materials such as lightweight nylons with built in web belts (gorpcore influenced). We've also seen growth in our fixed waist boardshort business. Traditionally the numbers came from our elastic waist shorts. Styles such as our stretch Cahoots have been performing very well for us. This is a short that functions well in the water as well as an everyday active short.
The pricepoints for boardshorts are spread from €30 to €+100 for the highly technical pieces: what is your positioning as far as pricepoints are concerned?
We're at the higher pricepoint, justified by our design, fabrics, washing, detailing and the artists we work with.
What are the main design trends of SS23 for (surfing) boardshorts?
Fixed waist shorts, nylon styles and colour. We just returned from Japan (yesterday) and attended the Greenroom Festival and these trends were very much consistent in that market also.
Same question for walkshorts/beachshorts.
Walkshorts we've seend the gorpcore trend continue and we've brought in a few styles that talk to that trend and customer. Lots of pocketing and active fabrications. Also a more workwear approach to our branding in the walkshort space. Beachshorts, as mentioned lots of nylon and stretch. Prints are a mix of brights and then also monotone with white print on black.
Which stories will be the main focus of your SS23 boardshort/walkshort collections?
The Mixedtape is consistently one of our key stories within the beachshort space. This is our 1980s paneled short that features 2 key yardages from the season. The Cahoots will continually be a main push for us, this is an enduring style and in Southern Summer 22, was one of our best selling styles. Walkshort focus will be on the gorpcore stories and also our core styling of All Day Corduroy Short and our linen Cruiser Short, which just continues to perform bvery well. Linen as a fabric continues to be very strong for us.
How did you translate these themes in terms of colours/prints?
We've kept some fun in the collection with a main yardage called the Maytives, this print works across Shorts, Shirting and even into Jersey. The colours are still earthy with a colour pop, unique but easy to wear.
Fabrics do tell a story as well: what do your material choices convey as a message?
Nylon – fast drying and ready for action
Linen – More loungey, relaxed and coastal
Corduroy – Heritage, coastal and vintage throwback
Key Products:
Mixed Tape Trunk
The Mixedtape trunk is our best selling elastic waist beach short. Made from a stretch cotton / poly fabric, features multi-colourway of our main yardage for the season, the Maytives. This is a full 80s tribute vibe.
Maytives Shirt
The Maytives Shirt is a linen printed shirt with cocktail collar and coconut buttons, perfectly built for vacations and good times. Features quirky Australian Native florals.
Jezza Trunk
The Jezza Trunk is a printed nylon elastic waist trunk. It's a twist on a vertical stripe and very wearable pop colours.
Please supply 1 pic and 60 words on each of your 3 most important key products that retailers should definitely order.