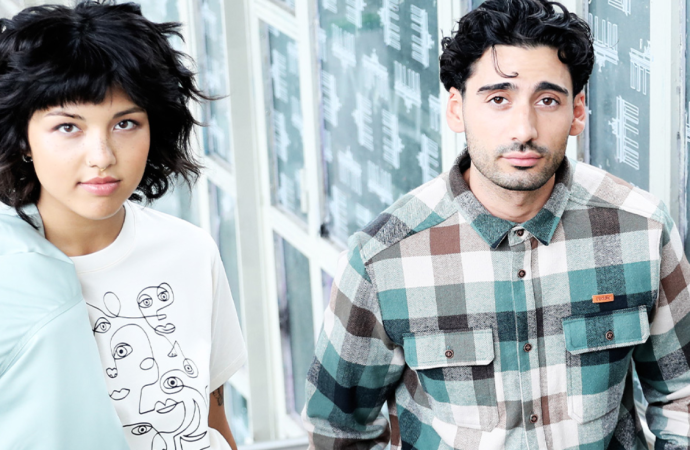 Iriedaily 2024 Men's Streetwear Brand Preview
Retail Buyers Guide: Mens Streetwear SS24 Retail Buyer's Guide
Brand: Iriedaily
Interviewee: Gesa Hollender, Senior Designer; Denise Schulze, QC Management
Are you doing anything new with materials, colours and textures/ technology?
We are stoked to offer two broad color palettes this season. Two different stories. One of them, very loud and expressive, featuring a pastel inspired color range of blue, pink, yellow and green.
The other story is calmer, showing nature inspired shades such as plum, sage or dove blue.
When it comes to new technologies or processes, we will offer a dyed cotton program with pigment topping this summer and additionally some garment dyed styles.
What are the trends you're seeing for SS24?
The 2000s still have a major influence on the overall look of the current collection.
In addition of this trend, these y2k inspired silhouettes are interpreted in our Spring/Summer 24 color concept.
To give an example: Typical styles such as wide windbreakers are shown in subtle earth tones. Wide-cut cargo trousers are also implemented according to the main color stories.
What styles are you pushing? I.e workwear/techwear
We definitely have a little of both, workwear/techwear in the current collection.
We focus on technical materials on the one side, such as the use of reflective fabrics but also on the use of natural materials such as hemp, Lenzing viscose or cork. These two material worlds are processed in correspondingly matching styles and implemented to match our color world.
Sustainability is always important – what're your contributions to making the industry more sustainable?
Using sustainable materials is one of our most important goals. We use organic cotton, recycled polyester or Lenzing viscose and are always on the lookout for new innovations such as washable kraft paper for example.
We also try to pay attention to sustainability when it comes to packaging material and rely on recycled plastic. However, we are constantly looking for ways to further reduce our consumption of plastic.
What is the "must have" boardsports look (head-to-toe) for next season?
From our new collection you can combine one of the loose cargo pants with one of the boxy fitted hoodies or crewnecks.
Here, for example, there are two very specific bold cut styles with colorful contrasting inserts and a logo embroidery on the chest. The focus is on the wide silhouette.
Short sleeve shirts with all over print in combination with shorts is of course always a must have for the summer season.
Bestseller