Eleveight S/S 22 Kiteboarding Preview
Retail Buyers Guide: Kiteboarding S/S 22 Retail Buyer's Guide
Brand: Eleveight
Interviewee: Robert Bratz, Marketing
What discipline (big air, wave, foil…) has grown the most so far in 2021 and why?
At the current stage we can see two major trends. One is a grow in popularity for the big air and all the cool old school tricks. People like to boost big airs and try some board offs and kite loops. The trend is supported by our sales figures. Our XS is a kite with is specifically made for this target market and we have an increased demand for this product.
The other segment is the wing foil market. It is a new sport and a massive trend. We released our new range in July and where instantly sold out. This sport is growing very fast and is a fantastic alternativ for our industry to get more people into "Wind" water sport.
What do you believe will be the main trends for 2022 in kiteboarding, in terms of riding disciplines?
Apart from the wing market whichh is a bit detached from the kite market, i see the biggest potential in the normal freeride segment. Riders want to have fun in the water and boost big airs.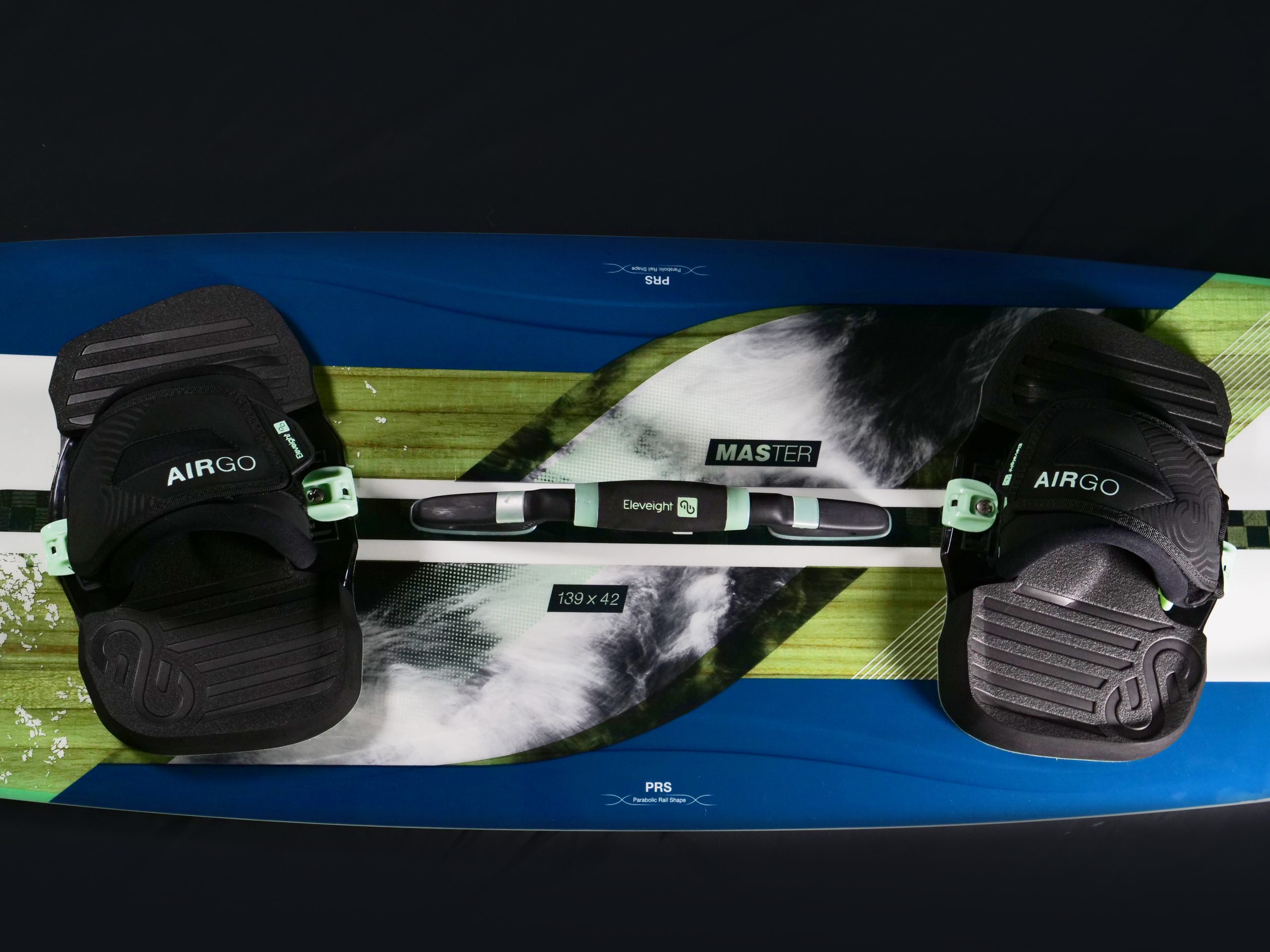 In what discipline do you expect the biggest growth in 2022 and why?
Also here the wing segment. But if you be more kite specific i see the biggest growth in the big air freeride segment. We developd our XS kite specific for this market and we could feel a great demand after the product release.
Which of your Kites are selling well in 2021 and why?
Our whole range had an increase in sales figures in all segments. Outstanding is still our freeride kite the RS. Riders like to have a very versatile kite whichh can perform in all conditions. The RS is our powerhouse and tackles all riding styles.
We also introduced a new kite last year,the XS,  which is a high performance boosting kite. This kite is now in his second year with a solid increase of sales.
What is new for your kite construction, materials and design for 2022?
We currently testing new material for the inflatable structure. The trend goes to lighter kites and we work close together with our supplier to reduce overall weight but keeping durability and performance. We will implemt this changes in a specifc Tech line whichh will be introduced in 2022.
Are there any trends in terms of kite design, construction and materials that the entire industry seems to be progressing towards?
Yes, weight reduction is a bigtrend at the moment.
Which of your boards are selling well in 2021 and why?
Like in the kite segment we have steady figures for our freeride TT boards. It is all about fun, progress and comfort.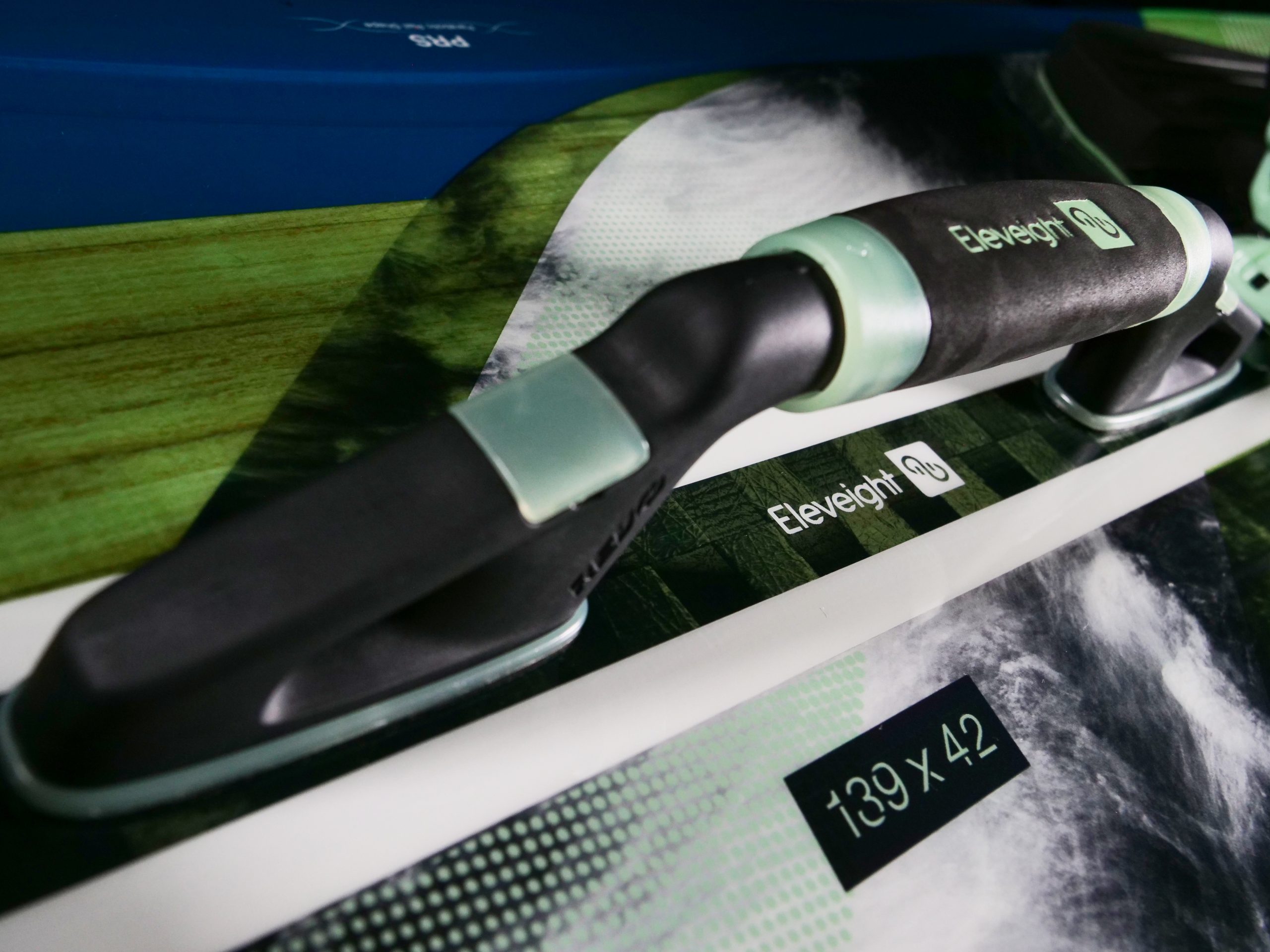 What is new for 2022 in terms of board design, materials and construction?
The biggest impact had our new REVO grab handle. The idea of the REVO is based on an optional trim option for our Twin Tips. We all used to have trim options for our kites and bars and chose set ups accordingly to the conditions.
The REVO is turning mechanism, right on the grab handle, and is based on the inclined plane. In other words, if you turn the grab handle you increase the tension of the two side base. This tension gets transformed into the board and flattens the chamber/cavity which results in a flatter rocker line which results in different performance parameters.
Are there any trends in terms of board design and construction that the entire industry seems to be progressing towards?
Weight reduction
Any stand out new graphics or artwork collaborations?
Eleveight remains the same in their vision. Technical and clean design.
Do you have Pro Models?
No
Have you implemented any new sustainable practices in your production and shipping processes?
We try to decrease packaging (unnecessary plastic) in the production process. Furthermore, we work with leading raw material suppliers (e.g. our ripstop is from Japan) which ecure not only the highrst standard in quality but also a better production process. We also try to source products from Europe to decrease transporation ways.
How are you helping retailers sell your product and which method of help seems to be the most effective?
The personal level is very important for us. Part of our jobs is to visit the shops and have the right product training. We also push big DEMO days, so the customers can try our products and we can create a good image on the beach and help the shops to drive sales
Key Products
XS 
Breaking Big Air boundaries, the XS has an extreme boost that takes even the most demanding adrenaline addicts to new levels.
Master C+
Using a full layer of Spread Tow Carbon, cramming innovative features with superior materials, the Master C+ V3 is our lightest and most performant freeride to freestyle crossover twintip.
REVO
Fine-tune your twintip 'on the fly' with the innovative REVO grab handle customising rocker and flex with a simple twist of the hand