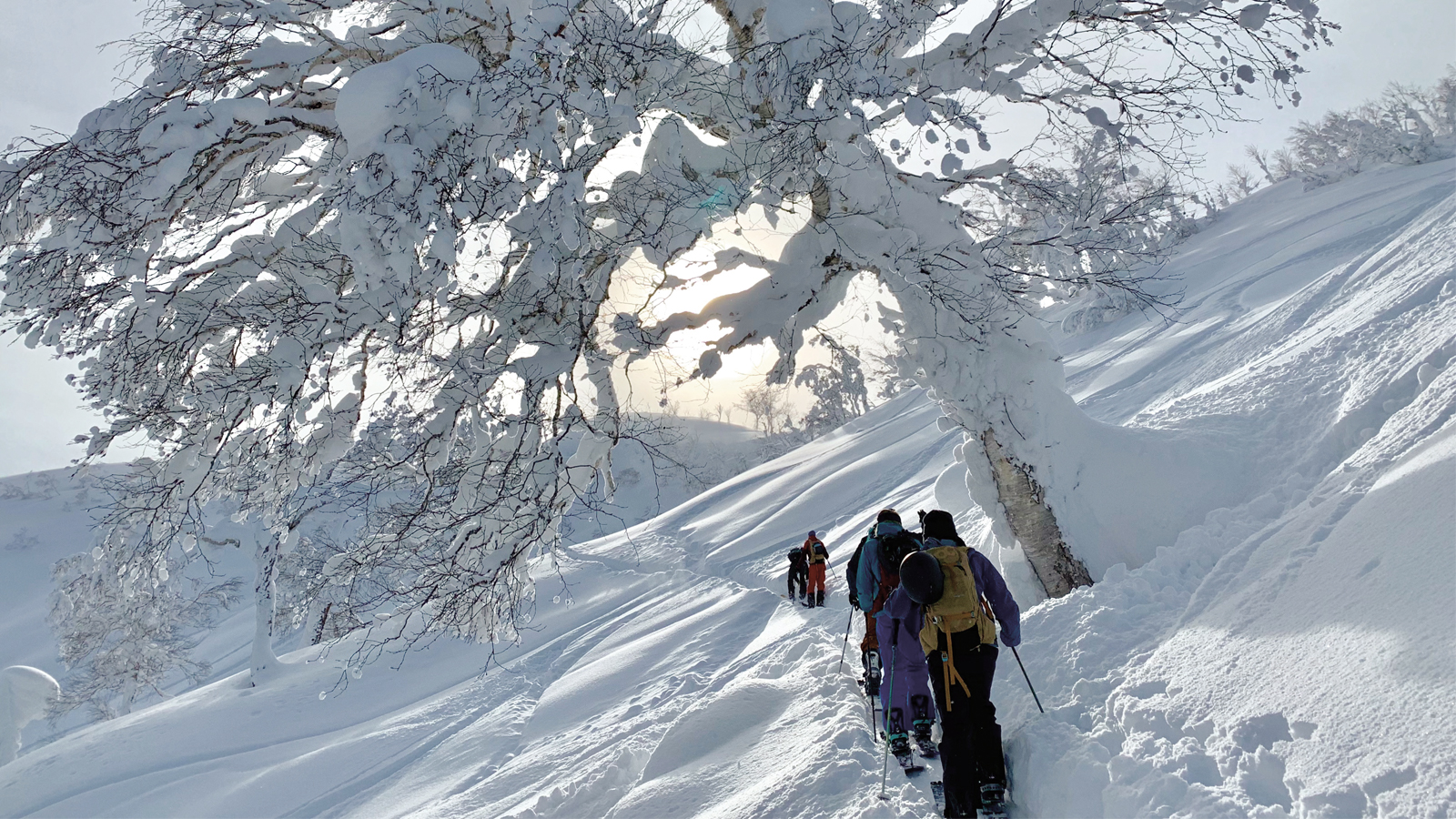 Evoc 21/22 Snow Protection Preview
Retail Buyers Guide: Snow Protection 21/22 Retail Buyer's Guide
Brand: Evoc
Interviewee: Jan Sallawitz, Head of Marketing
What are the main trends in protection for snowboarding in FW21/22 and how do you address them with your products?
A today's reality is, that in order to find the best powder and best lines, you really need to be explorative in many parts of the world. The climate change highly affects the snow conditions and the search for great conditions might take more effort than it did in the past. We answer that with our protection wear series, that does not only come with the latest development in terms of protection technology – our light and flexible LITESHIELD PLUS back protector – but is also highly functional and comfortable to wear. Partly designed like a t-shirt, under which a baselayer perfectly fits, you hardly will feel it… and that's the best protection of all. The one, you are actually wearing.
Which snowboarding protection products sold best during FW20/21?
Our best seller was the FR PRO protection backpack but the protection wear segment is definitely growing.
Do you have any innovations in terms of design or materials for FW21/22?
The entire upper-body products are equipped with our latest in-house development, the LITESHIELD PLUS back protector (EN1621-2; Level 2). This cutting-edge, extremely lightweight and flexible back protector offers excellent impact protection properties. The segmented design creates a multitude of ventilation channels for maximum air circulation. It also ensures high flexibility in all directions: the plus shaped protector elements can move independently. This means they adapt perfectly to all movements while the protector remains as close to the spine as possible, hereby providing increased protection and comfort.

In terms of fabric, we're using a lycra jersey for the performance high products and polyester in a loose-fit comfy cut for the standard range – both equipped with POLYGIENE Odor Crunch© which prevents nasty smells caused by bacteria.
Are your products targeted to specific customers / rider types?
EVOC was born while chasing the best powder lines. That's the spirit we're sharing until today and therefore we cater to the adventurous riders. The ones that are willing to hike that extra mile and carry that extra bit in order to be rewarded with powder off the beaten track. In order to develop our products, we closely work with big mountain athletes, as well as freestyle and versatile all mountain riders. For those ambitious riders, we offer performance-oriented products. For all others we focus on comfort in combination with safety.
What is the general consumer's attitude towards wearing snow protection? Has this changed in recent years?
As EVOC is the market leader for protective sports packs, we're observing the development very carefully for many years. With the improvement of the gear, the acceptance increased. Lighter, more comfortable, easier to wear. In some regions of this world protection is mandatory. That helps a lot. But also the level of riding is nowadays way more demanding than it was ten years ago. Risking your health in order to enjoy the snow never made sense. Finally that realization made it to the head of most people.
Do you have any interesting POS materials for retailers? Are you offering any other kind of retailer support for this category?
Of course, we do. For every season we provide our retailers and especially the EVOC Program Store Partners with POS material, that helps bridging the gap between the product and the experience. Additionally, we provide digital sales tools and campaign-based assets.
Please talk us through your 2-3 keys models for FW21/22.
The PROTECTOR VEST, The PROTECTOR VEST LITE and The CRASH PANTS.