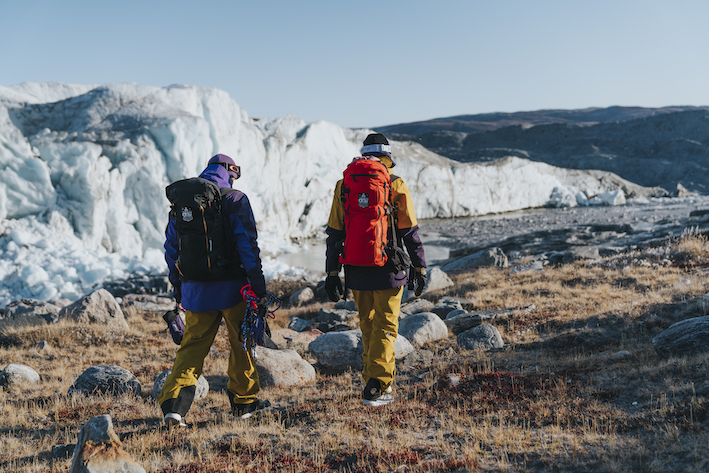 Picture Organic Clothing 21/22 Technical Snow Backpacks Preview
Retail Buyers Guide: Technical Backpacks FW21/22 Retail Buyer's Guide
Brand: Picture Organic Clothing
Interviewee: Maxime Lemaitre, Bags & Accessories Product Manager
What are the major trends in the snow backpack market for FW21/22?
As we can notice on the general outdoor market, sustainability is becoming mandatory. Backpack Industry does not make an exception. Consumer will be more and more focus on the carbon footprint of their backpack, without any concessions on style and function.
What were your best sellers in FW20/21?
In 2020 2 styles stood out. The Sunny 18L, our compact freeride day pack and the Decom 24L our Backcountry ready backpack for advanced riders.
Where do you expect your biggest growth in FW21/22?
We expect our big volume sales will happen on our new BP line. We completely rethink the range to provide the best options to a wide range of skiers and snowboarders.
What do customers expect from their technical snow backpacks?
Technical backpack mission is to bring safety and confidence in the mountains. Therefore it has to be functional and easy to use. Easy access to safety gear, carrying comfort, different storage option are key elements!
Backpack that have an all year round potential will also be more attractive, design is therefore very important as well.
How are you segmenting your technical backpack collection and what are the main price points in each segment?
This season, we completely rebuild the technical range. We propose a new BP line with 3 different volumes : 18L, 22L and 26L.
The BP18, our lightweight freeride daypack start at 80€, the BP22, our compact backcountry backpack is at 100€ and the BP 26L, our high end mountain backpack  is at 130€.
In addition to that we still have our Calgary 26L made in collaboration with Arva available at 130€.
What are the most important technologies/features in your FW21/22 technical backpack collection?
We can split the most important features in 3 category :
Security : Safety gear storage and safety print inside every BP backpack.
Protection : Thermo molded back panel.
Versatility : Removable waist belt, Hideable ski and ice axe webbing.
What materials are you using? Any efforts in sustainability?
We have been using recycled polyester since the beginning. In order to stick to our mission to fight climate change, we wanted to go further this season. The result is a backpack range with 100% recycled shell and lining, as well as fully recycled buckles.
What color palettes, prints or patterns are you working with?
Something really new this season for Picture is the full black offer. In addition to that we bring seasonal prints you can find on our outerwear line as well as a black and white ripstop, mixed with 2 tones zippers to bring some pop and freshness that remind the Picture DNA.
What are the main marketing stories and inspirations behind your FW 21/22 collection?
First of all and this is not Marketing, our goal is to fight climate change through product development with 100% recycled polyester and recycled buckles. Moreover the complete redesign of the range was made to make one with Picture technical expertise.
How are you helping retailers sell the backpacks and educate customers (POS displays, etc.)
Tech backpack is a big push for FW21/22 season, Therefore we will provide sell-in tool as well as a POS program which includes assets for every customers that trust the program. In addition to that we will provide digital assets such as product video and social media campaign.
Did lockdown affect the sell-through of your FW20/21 range? If so, how are you addressing this issue?
Sell through was affected for FW20/21 since the ski resort had to close mid-march. Our  customers suffered from a shortfall. On the other hand, when lockdown was over, local tourism went big and all the resorts were full during summer. The trend was strong on every outdoor activities. It directly benefits to our customers and we had very good SS21 sell-in, combined to reassortment order for FW20-21.
Please name and describe 3 highlight items from your FW 20/21collection.
BP18 : This our entry level, carrying all the essential features for freeriders such as different carry option for ski and snowboard, safety gear storage, safety print, fleeced goggles pocket… The perfect lightweight freeride daypack.
BP22 : Our mid-range product carrying the same features than its little brother. With its bigger volume it will be easy to pack all you need for your backcountry sessions. Last but not least we chose a thermo molded back panel to provide protection and ergonomic for the true sender out there!
BP26 : Our high end product. Its bigger volume will allow to easily store different layers, skins, food… in addition to your safety gear. Basically everything you need for long days in the mountains. In order to easily access to all this content, we add a back panel zipper access. Last but not least, the waist belt is removable, perfect for make it an all year round partner, in and off the mountains.