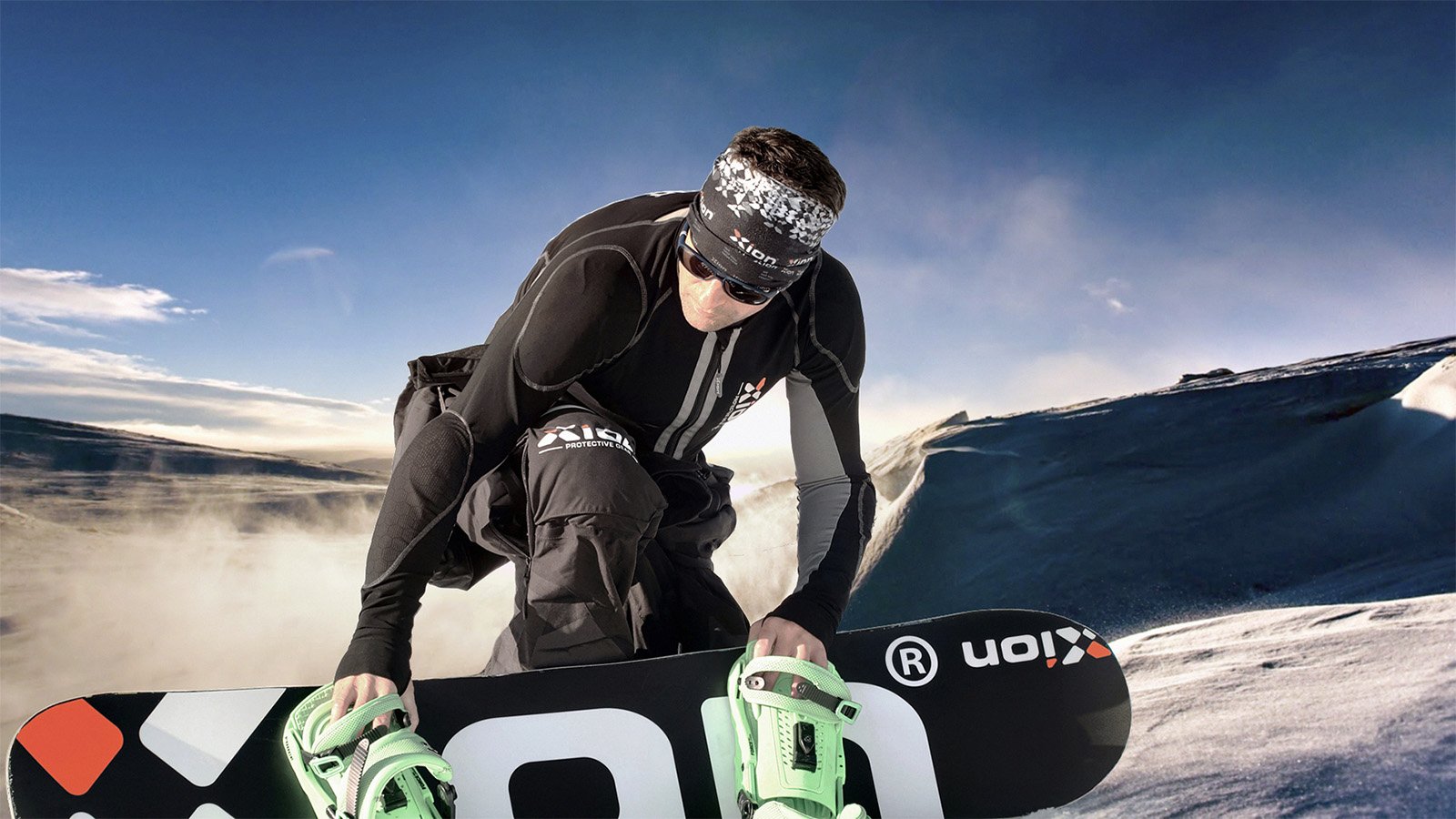 XION 21/22 Snow Protection Preview
Retail Buyers Guide: Snow Protection 21/22 Retail Buyer's Guide
Brand: XION
Interviewee: Simon van Lammeren, Founder and CEO of XION® Protective Gear
What are the main trends in protection for snowboarding in FW21/22 and how do you address them with your products?
We see a continuation in the trend of wearing more body protection in addition to helmets. It's not so much of a surprise since reducing the risk of getting injured allows riders to push their limits, be more self-assured and enjoy the sport to the fullest. Especially if the protection does not restrict the rider in any way. Xion® protective gear featuring D3O® impact protective technology offers exactly that; low-profile, comfortable base-layers providing high-performance impact protection without sacrificing freedom of movement.
Which snowboarding protection products sold best during FW20/21?
Our Sleeveless Vest with the extremely flexible, ergonomic D3O® Viper Stealth back-protector and adjustable waist belt is one of the best-sellers at the moment.
Where do you expect the biggest growth in snowboarding protection during FW21/22?
We expect the biggest growth in the more extensive, multifunctional body protective solutions such as our 'Longsleeve Jacket- Freeride' that, beside a back-protector with lower back extension, includes shoulder and elbow protection.
Do you have any innovations in terms of design or materials for FW21/22?
Our focus on comfort, flexibility and breathability reflects in our products. We will continue this path and at the same time keep a flexible approach towards product development so as to be able to respond to social trends and developments in these challenging times.
Are your products targeted to specific customers / rider types?
Indeed, many of our customers are advanced or professional riders, though we cater to both the more demanding riders as well as the mainstream with products ranging from back-protector tops available in men's, women's and junior version to full body protective solutions.
Did the early spring lockdown affect the sell-through of the FW20/21 range? If so, how have you addressed this issue?
One advantage of our protective gear that simultaneously proved a benefit to many retailers, is that it can also be used for other action sports that are less seasonal or bound to travel across countries. And as people explored new ways to enjoy themselves outdoors in their home countries with the early spring lockdown, having a set of protective wears at hand is a welcome addition to your gear kit when these ventures involve extreme sports. Besides, considering we produce in Europe, we have been less affected by the decreased capabilities of the Chinese manufacturer plants and able to still act relatively fast on retailers' requests for in-season replenishment.
Please talk us through your 2-3 keys models for FW21/22.
The XION®  Shortsleeve Jacket – Air
Lightweight and durable all-round upper body protection for versatile riders looking for optimal breathability. This short-sleeved Jacket holds chest and side-rib protection on top of the shoulders and back-protector. Perfect for freestylers and park riders and the ideal year-round protection for multiple extreme sports.
Key Features:
Comfortable, 4-way stretch, lightweight mesh base-layer

2nd Skin design

Waist belt with elastic straps to adjust to the body circumference

Removable LP-1 D3O® limb protectors with tri-ventilation technology cover the shoulders and chest.

Additional D3O® protection on side rib cage

Exceptionally soft and breathable

D3O

®

BP4 L1 Back Protector with ventilated geometry  – CE Certified EN 1621-2:2014.
The XION® Nosleeve Ziptop- Freeride
The Nosleeve Ziptop- Freeride with side-zipper is our entry level model. It offers extremely flexible back protection through the ergonomic designed D3O® Viper Stealth back-protector incorporated in a comfortable base layer top. No frills, pure protection in its most agreeable version.
Key Features:
Comfortable, 4-way stretch, moisture wicking base layer.

2nd Skin design.

Zipper on the side for easy on and off.

Flexible, ergonomic D3O® Viper Stealth Back-protector – CE Certified EN-1621-2:2014.
The XION® Longsleeve Jacket – Freeride (EVO)
Evolved to beat the elements, this upper body baselayer jacket is an ongoing favorite for the more demanding riders. Made of 4-way stretch, moisture wicking fabric, this jacket carries the flexible and ergonomic D3O® Viper stealth back-protector and features the D3O® LP-1 limb protectors with tri-ventilation technology.
Key Features:
Comfortable, 4-way stretch, moisture wicking base layer

2nd Skin design

Waist belt with elastic straps to adjust to the body circumference

Thumb loops

Removable LP-1 D3O® limb protectors with tri-ventilation technology on shoulders and elbows

Flexible, ergonomic D3O® Viper Stealth Back-protector – CE Certified EN-1621-2:2014.

Extended protection at the lower back area