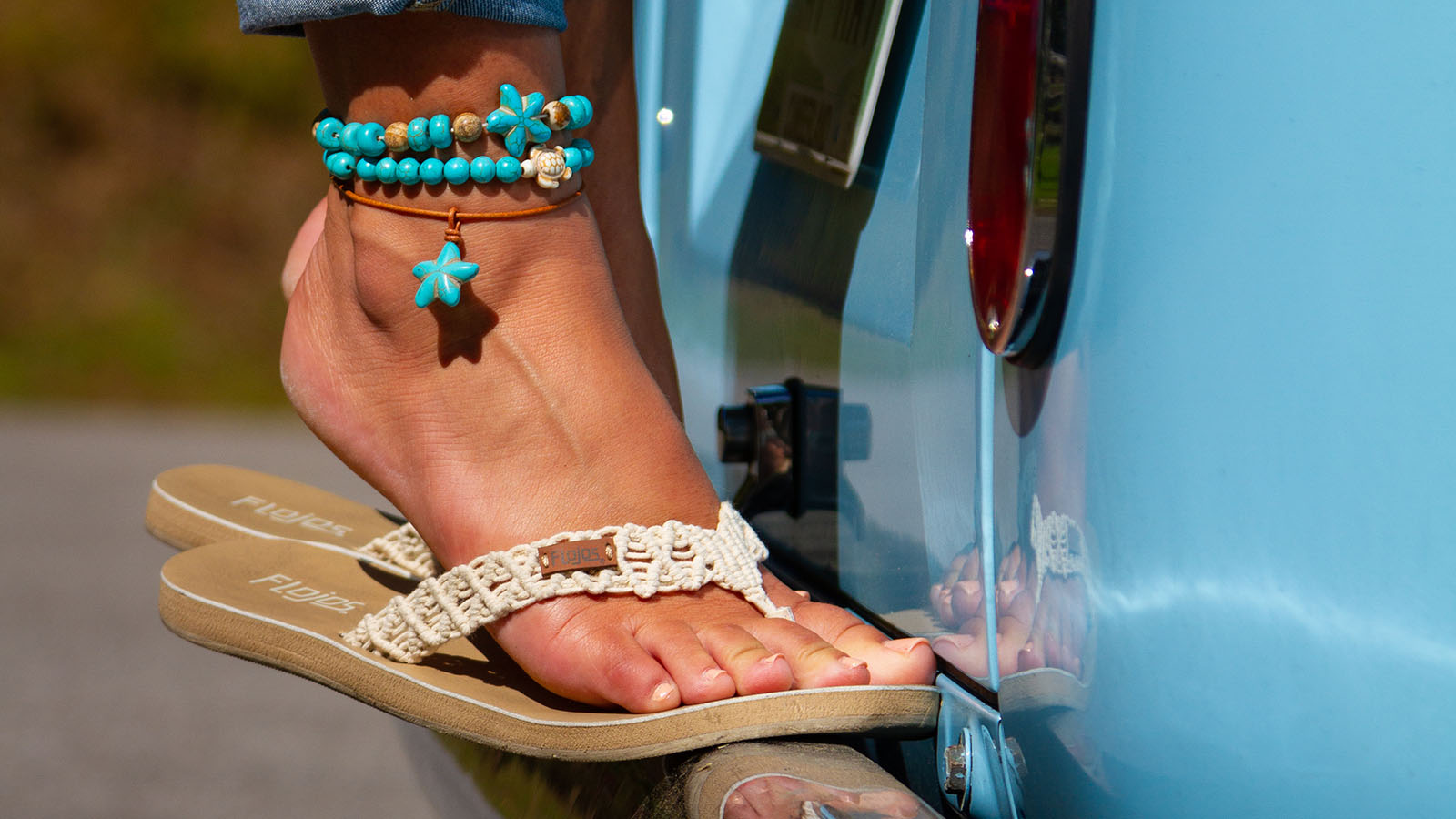 Flojos SS20 Hanging Shoes Preview
Retail Buyers Guide: Hanging Shoes SS20
Brand:  Flojos
Interviewee:  Cole Harmening, Marketing Department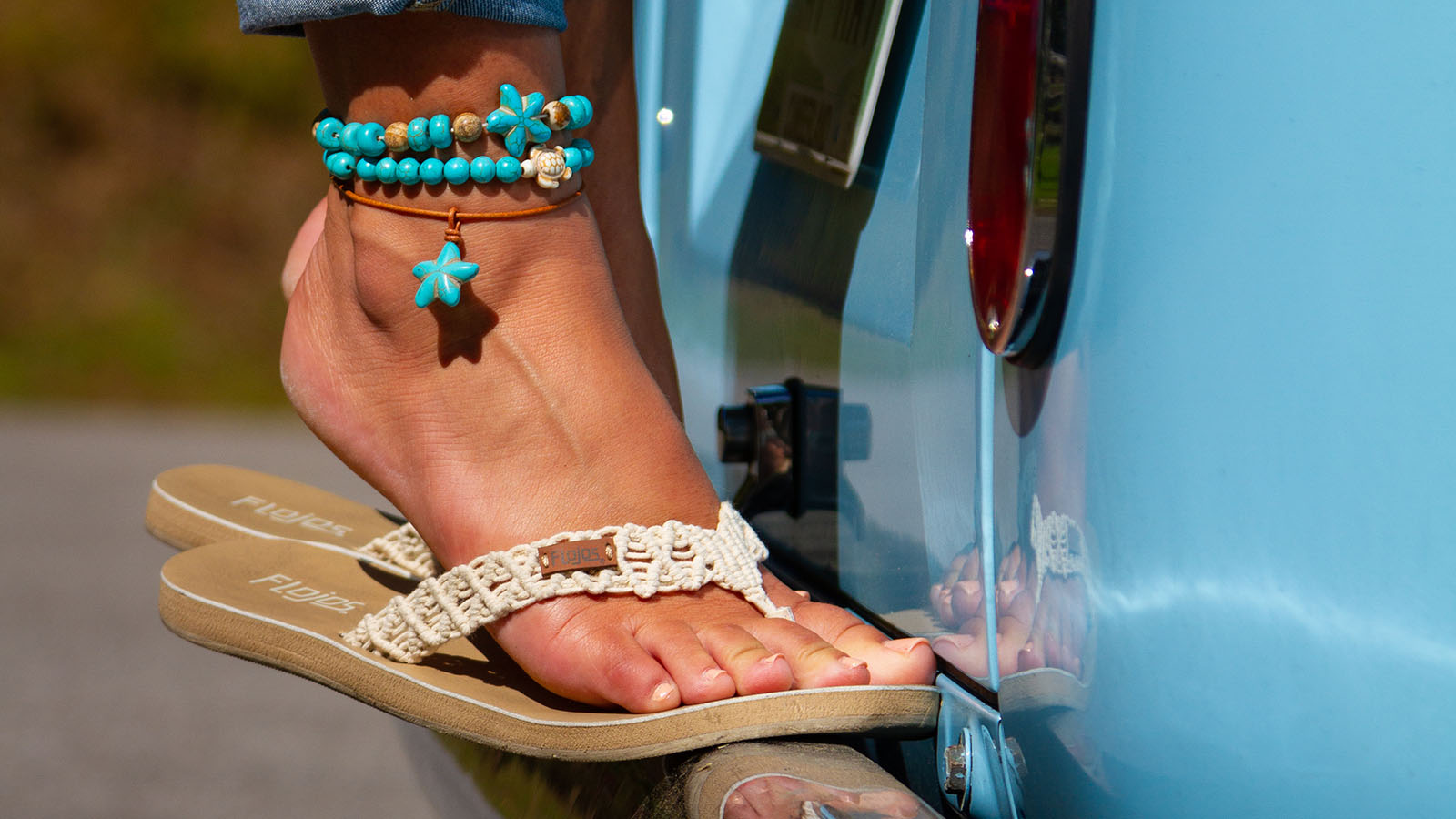 What are the key trends in this segment for 2020 and how are you serving this in your SS20 collection?
In the Women's category we are implementing braided and woven uppers. The Juno Weave features this unique woven multi coloured upper and styles like the Harper, Navida and Serenity have cute braided straps. In the Men's category we are seeing a push from black to tan. Our Men's line is being filled with more colors and shades of tan. Across the board there is a want for sandals that are multi-functional. MEMEX is a new versatile material we are using that is water resistant and provides a cushioning feel for your feet.
What shapes / forms are most popular in your range?
The "barely there" thin strap design of the Fiesta and Fiesta 2.0 has always been our most popular style for the Women. And of course, we have our famous Flojos Originals sandal. This sandal has been in production for 48 years. It is a core part of our brand and the heritage of this style runs deep within California beach culture.
What manufacturing techniques are you working with?
Our manufacturing utilizes state of the art processes including injection molding, blown eva and computer stitching. Some styles even have hand braided uppers like the Navida. Others feature macramé work like the Aura. Lots of work and thought go into producing Flojos. It's the reason why you can always expect a quality piece of footwear.
What materials are you using? Any innovations to talk about?
We recently introduced a new material called MEMEX. It's a cushy technology with memory that is also water resistant and feels great under your feet. Sponge rubber is utilized on the outsole and is a strong unique material concocted of eva and rubber. We also have outsoles made with TPR and rubber. Several styles such as the Logan have a unique water wicking design where water is expelled from the bottom of the shoe as you walk.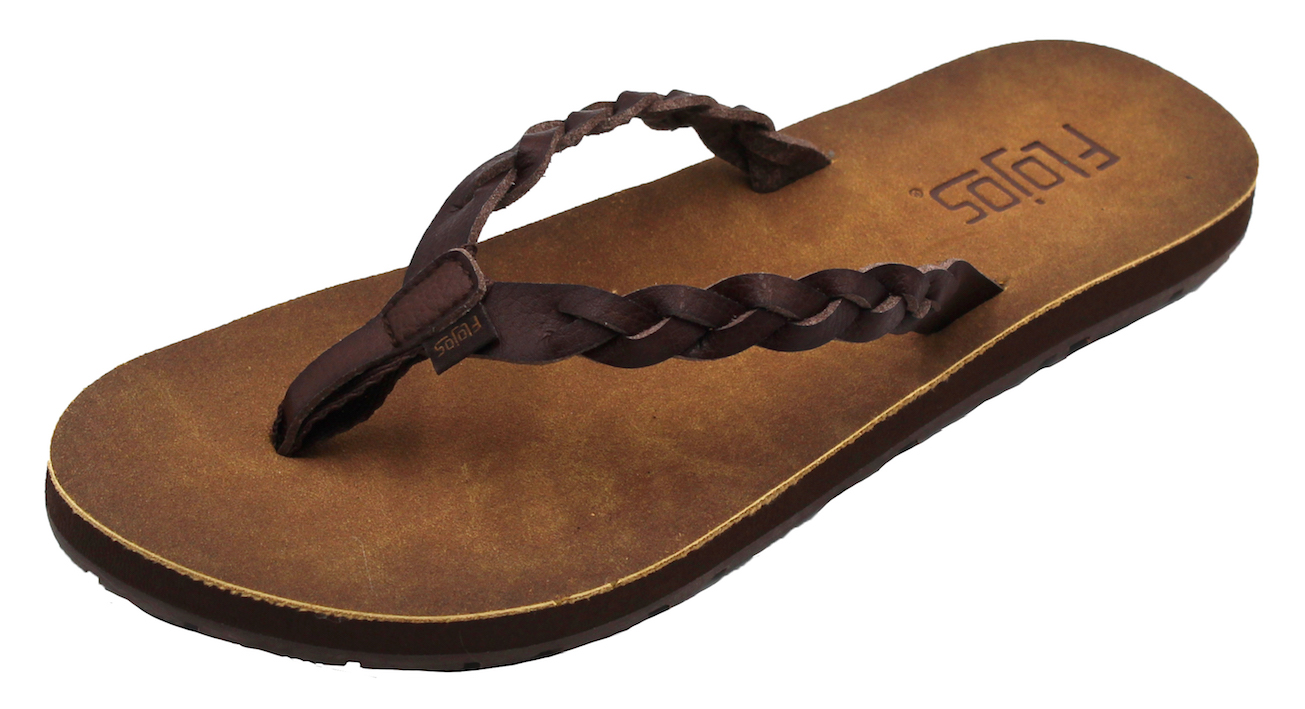 What about colour palettes and prints? Any crossovers from other parts of your range?
We're seeing more colors for Spring 20 all across the board including your basic earth tones and neutrals such as tan, pebble, taupe and ivory. Warm & bright colours such as sunset, coral, aqua and lemon will be combined with dark shades to bring excitement without being overpowering. Summer metallics such as shimmer, gradient and holographic are also at the top of mind. For next Spring, stripes will continue to be a popular print. Stripes will range from multi-coloured 70s to ethnic inspired stripes to solid two tone colour options.
What POS are you helping retailers out with? Anything special to talk of in packaging / hangers?
We have revamped our POS completely, new signage with a natural wood logo and reed backdrop are ready to go. Our pegs have been updated with vibrant sunset coloured larger square faceplates. Our rack has a cool reed sidewall topped off with the Flojos hammock logo. This POS is available to our retailers with a minimum purchase of sandals.
BEST SELLERS
Women
Juno Weave – Juno features a woven colourful upper contrasted with a classic tan footbed. The insole settles onto a comfy yoga mat footbed. The outsole is composed of TPR, a material that provides great traction. Juno Weave is a great all-round sandal that will make your feet happy all day long!
Navida – The Navida is crafted with a hand braided microfibre PU upper.  Its burnished PU footbed gives this sandal a cool vintage look. The TPR outsole is super durable with excellent traction. The Navida is a groovy artisanal look!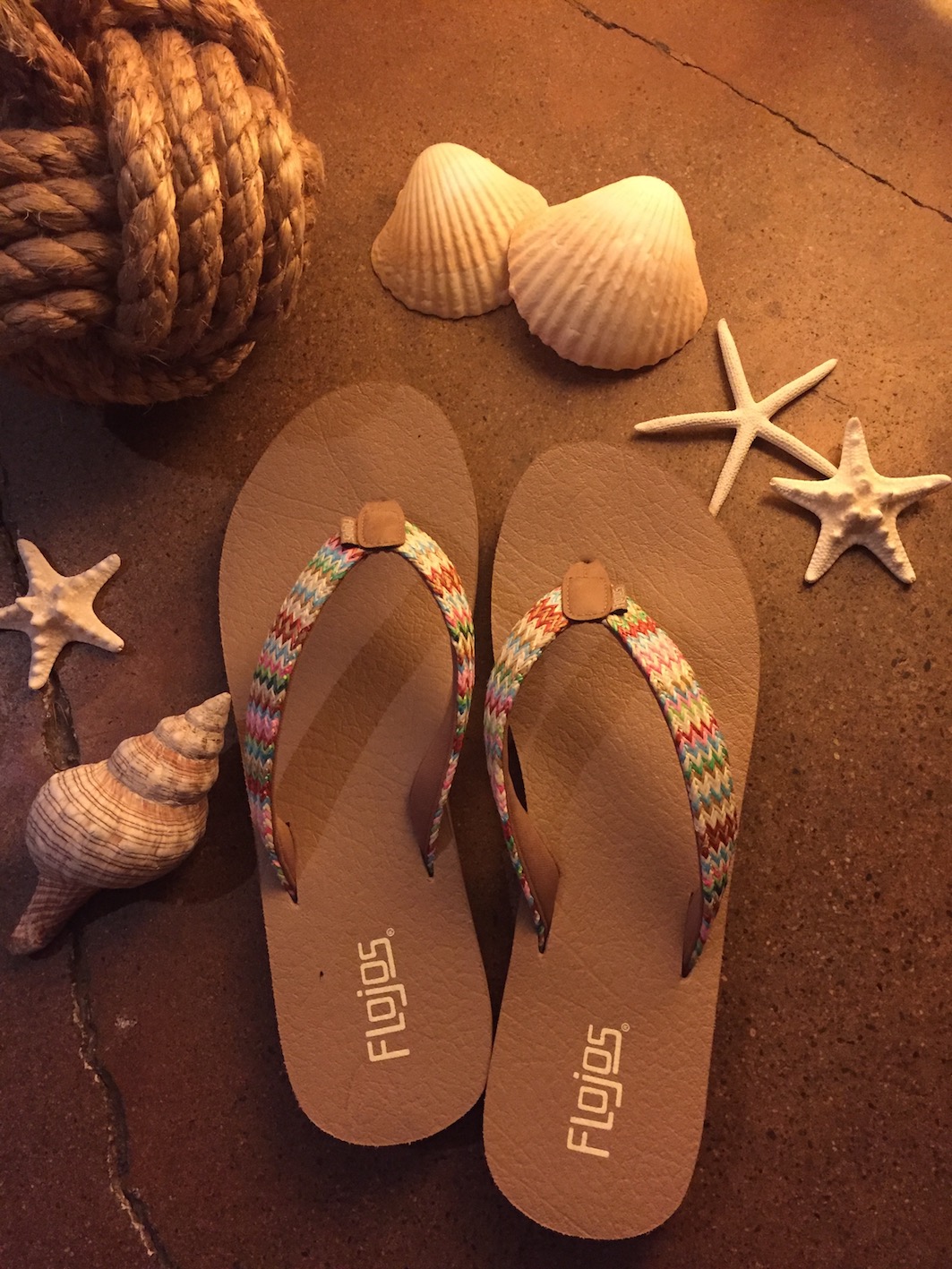 Men
Trio – Trio has a crafted leather like upper, soft lining and hand stitched details. The EVA midsole has a burnish leather like footbed that gives this style a natural rustic feel. TPR on the outsole provides needed traction. The dark weathered Brown colorway reflects our rich Mexican heritage.