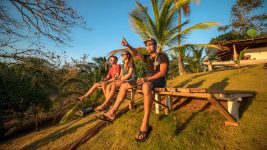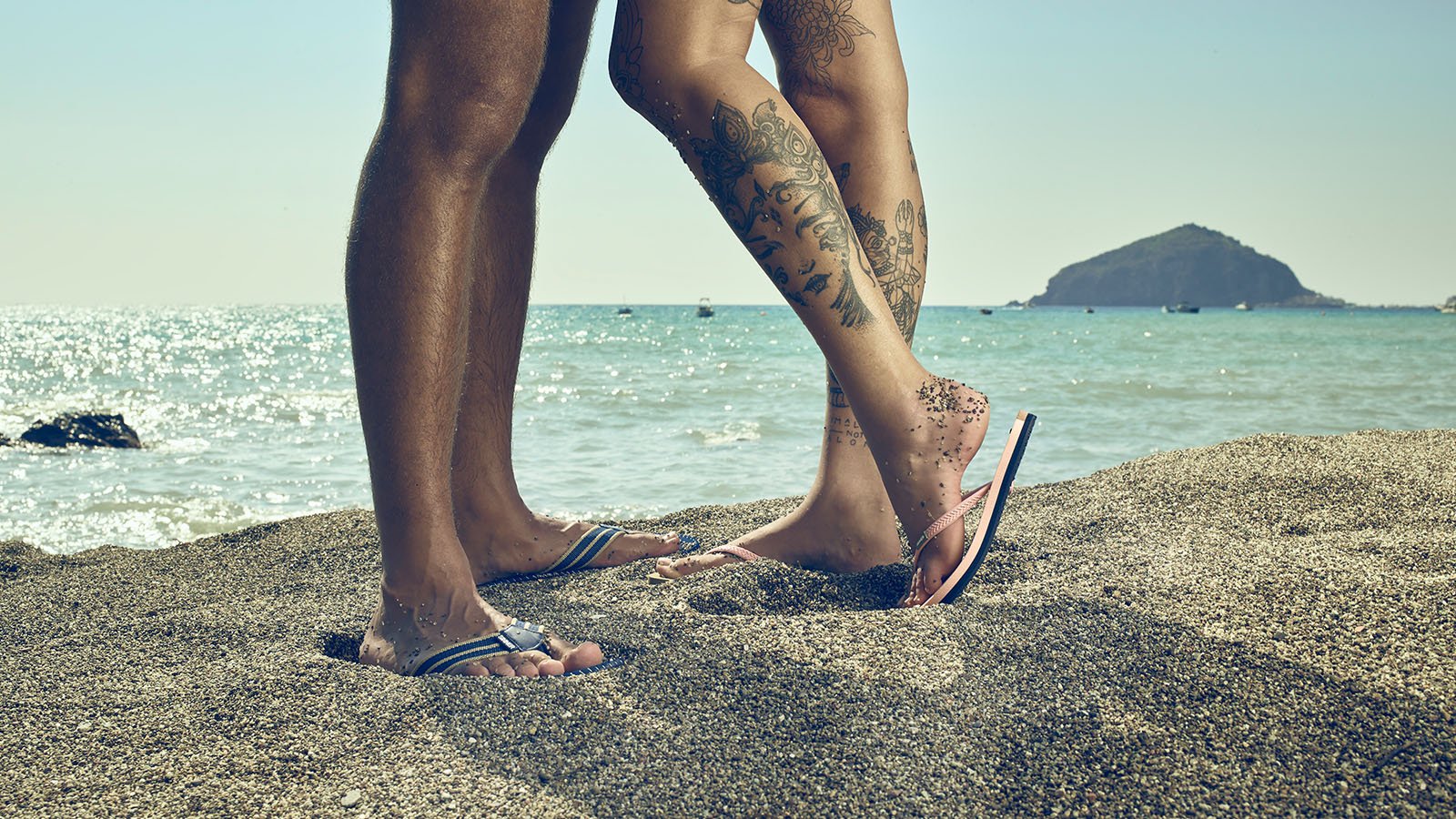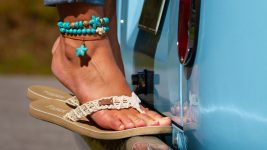 For many brands, the inclusion of crossover designs that work just as well at the beach as they do in the city is paramount. The sector of Hanging Shoes has always catered to those living, or visiting, the coast but stylish designs that deviate from the traditional flip flop are seemingly making waves. Merel Werners, Marketing Director of Havaianas explains how their "Beach to City initiative is starting to pay off, as [they] see more and more people wearing [their] sandals and flip flops in non-beach locations, i.e. to school, to go shopping, work and more". By Ruth Cutts.
The seasonality of hanging shoes is also seemingly on the way out with the increased affordability of flights mean that consumers are travelling more and holidaying out of season. Casual styles are on the up and the 'ugly' trend of pairing summer sandals with socks when the weather gets cooler means that hanging shoes are certainly not a category to be overlooked going forward.
TRENDS
The continuing mantra of 'realistic dressing' means that comfort is key for consumers. An uncomplicated aesthetic with a sporty twist is proving popular with brands such as O'Neill and Sinner highlighting that sliders will continue to be big for them in SS20. Boukje Bontenbal, Product Manager of Sinner highlights that "slides are definitely not only for adults or cool kids" with the inclusion of a range of baby and child sliders within their range. O'Neill's offering of sliders also caters to a wide demographic with knitted, towelling, PU, EVA, woven and platform options in SS20.
Other brands are looking retrospectively for inspiration in their SS20 collections. Cool Shoes, for example, have focused on the early 80s; "from the Californian to the French beach culture, the memories of surf trips and all the cities which are on the seaside" explains Designer Jeremy Lagrost. Havaianas are playing on the popular 90s revival that we're seeing with features such as a thick, unisex strap appearing in their designs.
MANUFACTURING
The humble hanging shoe needs to strike that fine balance of style, durability and price if it is going to prove successful. When it comes to the actual manufacturing of many SS20 Hanging Shoes, the focus is most definitely on producing a quality product, with brands such as Flojos and Cool Shoes still opting for handmade processes. Cool Shoes ensure that all the materials used are free of chemical products and that all their sandals feature REACH certification which guarantees a safe sandal for the consumer.
Hurley are ensuring maximum durability with a variety of manufacturing processes based on the desired function of the product. Their uppers incorporate various cut and sew techniques, embossing, TPU films, and a handful of styles have injection moulded straps, midsoles and footbeds in key abrasion areas to increase durability.
MATERIALS & TECHNOLOGIES
Many brands are opting for non-animal-based product materials in their designs with Cool Shoes trying to introduce more vegan leather options in their offering alongside traditional suede, nubuck or crazy horse within their 'supreme' range.
Hurley, as part of Nike Inc. work in collaboration with Nike on their technologies, integrating the Nike Lunarlon technology in the sole of their top tier sandals, the Lunar Sandals, to make these their most comfortable sandals yet. Since this material was developed for running, the foam is incredibly comfortable, lightweight and does not degrade (pack out) which is typical of traditional soft foams.
Flojos recently introduced a new material called MEMEX which is a cushy technology with memory foam that is water-resistant and feels comfortable underfoot for increased durability.
COLOURS
To create a cohesive link between their footwear offerings and their main apparel collections, brands such as O'Neill, Hurley, and Havaianas are pushing 'mix and match' crossover colour palettes to allow consumers to co-ordinate head to toe if they so wish.
Since footwear needs to go with a lot of different looks and clothes, classic colour ranges including black, brown, tan and grey stay popular in SS20. As a point of difference, brands like Sinner are using neon colours, metallic details and colour-blocking insoles in their SS20 range and Flojos are introducing warm and bright colours such as sunset, coral, aqua and lemon combined with dark shades to bring excitement without being overpowering.