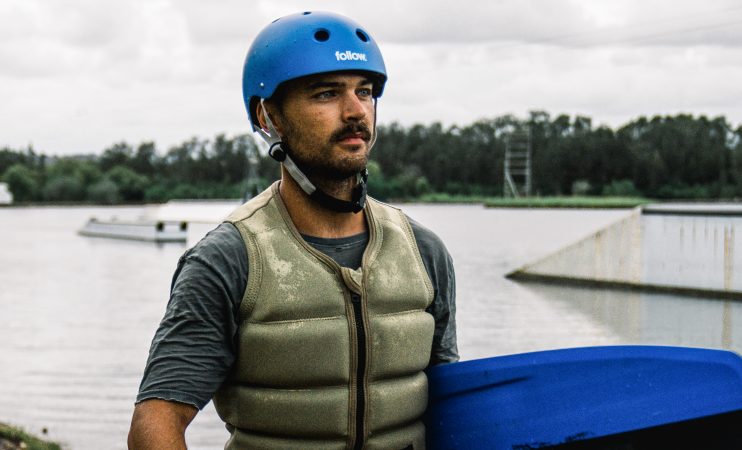 Follow S/S 2024 WATER HELMETS Preview
Retail Buyers Guide: Water Helmets S/S 2024 Retail Buyer's Guide
Brand: Follow
Interviewee: Steven Anderson, Brand manager / Founder
What are the main trends in water sports helmets?
Generally, the main trends are people wearing them on their heads. We have seen some random people carrying them some times as an accessory to look tough, but more likely wearing them on the head while riding cable parks is the trend in wakeboarding.
What type of customers are driving your sales?
We have been heavily focused in the wakeboard market the last 10 years. We are starting to see our products reaching a new audience with the large increase in foilers. We have always tried to build a great quality product with a blend of performance and value.
What were your biggest sellers in SS23 and why?
The pro series helmet is always popular. Our customers seam happy to spend the extra $$ on the Fidlock magnetic closure and the true fit liners. We developed this liner a few years ago and it has been very popular as it reduces the pressure points of the foam on the head. We try to build product that once it's being used you don't think about it. The pro series is a perfect example of this.
How are you segmenting your SS24 collection and what are the price points?
Depends what territory you live in, but the safety first is our entry level helmet starting at $74.99 EUR and then the pro helmet at $89.99 EUR
What designs are you offering in your SS24 collection?
We took a different approach this year and added some more fun into a few screens and pop colours. We also maintained some safe one's core logo and minimalistic ones, as most of us prefer not to look like a billboard.
What materials are you using in your SS24 collection?
The wheel has not been reinvented as it still works. We have mainly focused on a graphic update this year in the pro series.
What colours / prints are you offering in your SS24 collection? Any standout collaborations?
Alex Aulbach wanted the Klein blue helmet to match his outfit. While most the team prefer a more minimalist look. We try to keep the colours fresh but also safe so they don't date. We have found that the loud ones date the fastest. We have always preferred the tonal look more by adding pop colour internals in the true fit liners.
How are you supporting retailers to sell your water helmets?
One of the standouts for Follow is the investment we make in digital assets and marketing for our retailers. Even though life vests are our core product category we put the same effort into helmets and every other product in our range. The growth we have seen in ecommerce worldwide makes this even more important. Retailers now need more digital assets than ever before and we make sure it's ready to go before product hits their stores.
What is your situation regarding stock and deliveries?
Covid bubble has burst we are back on track. Please talk us through your 2-3 keys models/hero products for SS24. PRO HELMETS: All Follow Pro Helmets feature our new TrueFit Liner which eliminates movement of internal fabric ensuring that neither fit nor safety are compromised.