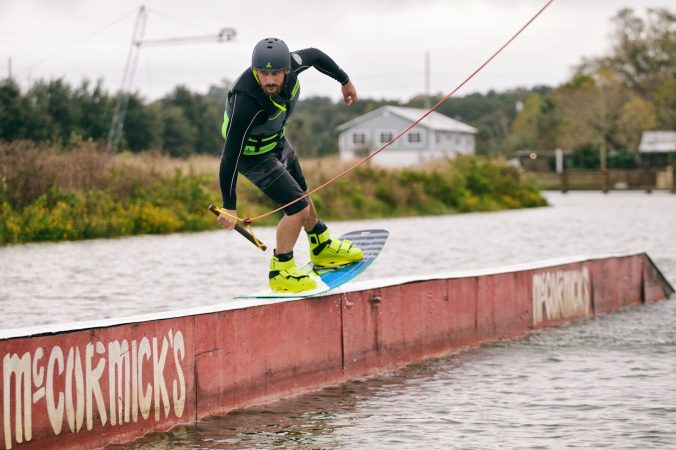 Triple Eight S/S 2024 WATER HELMETS Preview
Retail Buyers Guide: Water Helmets S/S 2024 Retail Buyer's Guide
Brand: Triple 8
Interviewee: Marketing director
What are the main trends in water sports helmets?
The main trends we're seeing in water sports helmets can be summed up in one word – light. It seems like the two priorities for customers are a lightweight helmet in a light color that doesn't get too hot out in the summer sun.
What type of customers are driving your sales?
Most of our water sales come from cable/wake parks and other places that run programming. Those grassroots types of places get newcomers introduced to watersports and usually offer options for buying or renting gear.
What were your biggest sellers in SS23 and why?
Our classic Sweatsaver Halo Water Helmet continues to lead the way. Likely due to the proven design and fit, it's just a trusted choice for any kind of watersport.
How are you segmenting your SS24 collection and what are the price points?
We don't have a huge line of water products, and so segmentation breaks down into two styles – our classic Sweatsaver Halo and our Gotham Water helmet. Depending which model you choose, price point comes down to around the same – between $65 and $70 USD.
What designs are you offering in your SS24 collection?
Just our classic half-shell shape in our Sweatsaver helmet and a subtle brim on our Gotham helmet for some extra style points.
What materials are you using in your SS24 collection?
We use dual-density closed cell EVA Foam on the interior of our water helmets – wrapped with a high-density ABS outer shell.
What colours / prints are you offering in your SS24 collection? Any standout collaborations? N/A
Are you offering any accessories to your helmets?
We do Ear Flaps as an add-on to our water helmets.
Any new sustainable practices in your production or shipping processes? N/A
How are you supporting retailers to sell your water helmets?
We have a few pieces of POP that we offer to select retailers, including a helmet display tree for up to 20 helmets. Getting the product out of the box and having the ability to try it on before purchasing definitely makes a big difference.
What is your situation regarding stock and deliveries?
Our stock is healthy and deliveries remain on schedule!