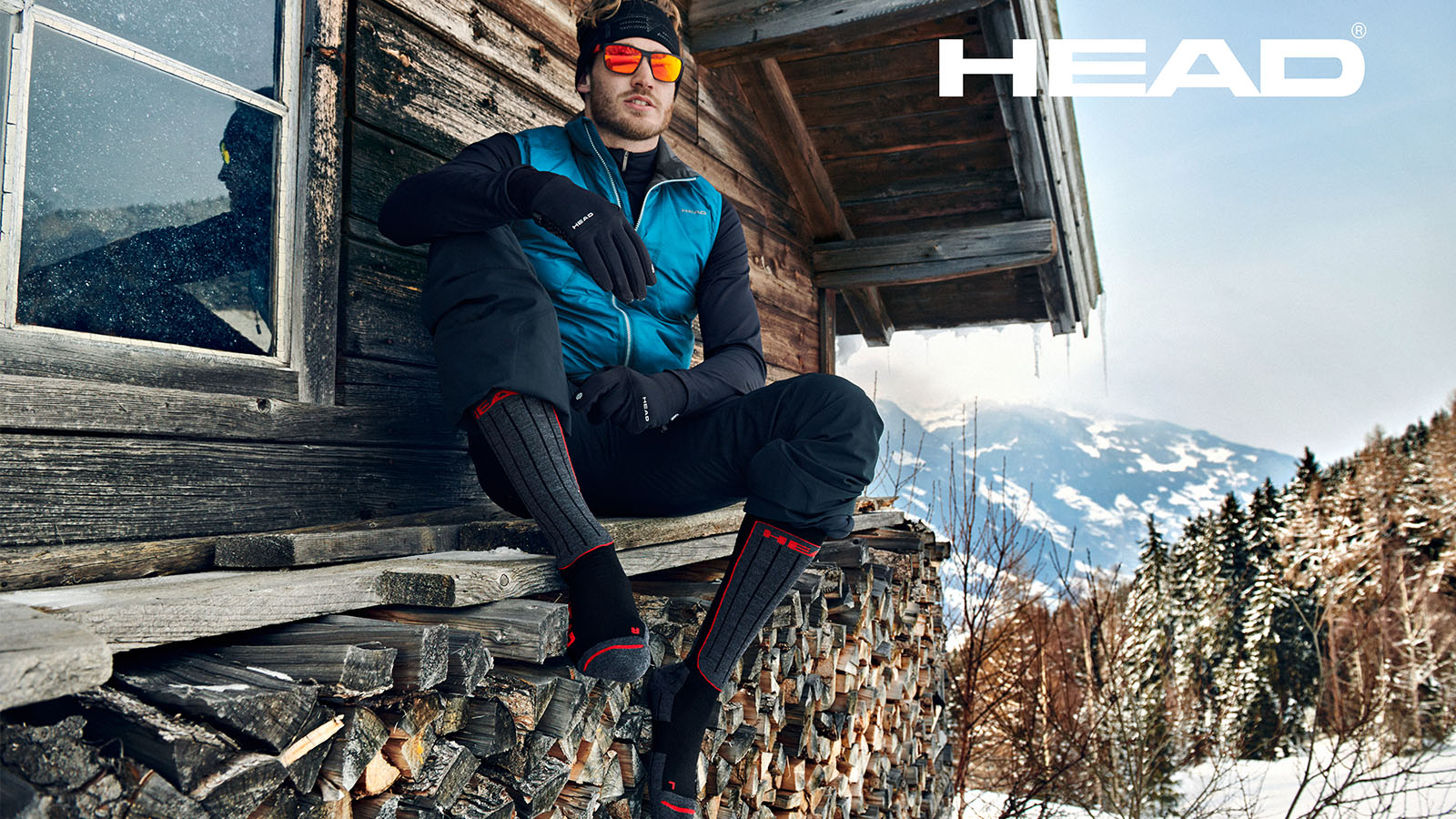 Head 2019 Socks Preview
Retail Buyers Guide: Socks 2019
Brand: HEAD
Interviewee: Jolien Poulussen, Marketing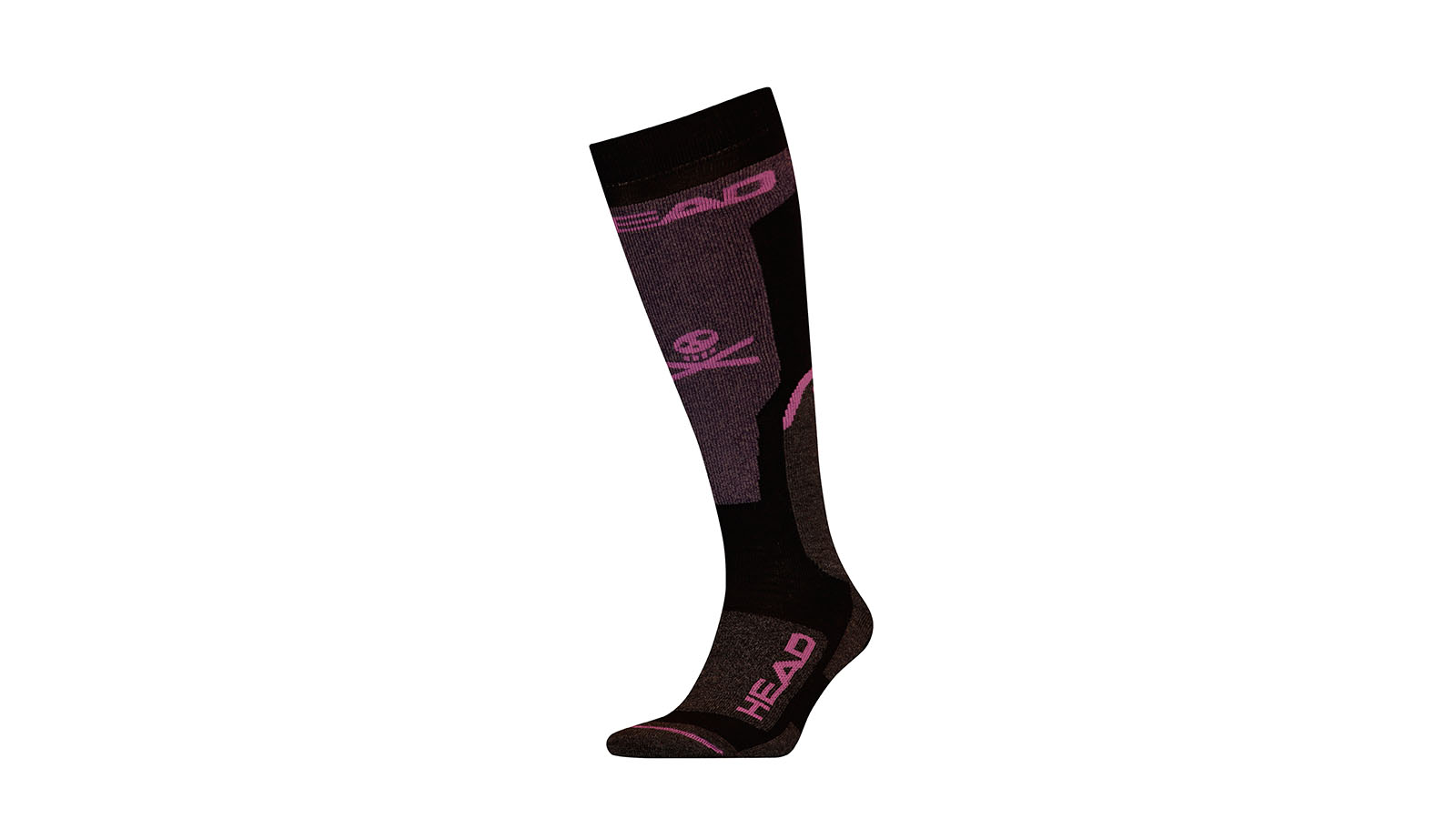 MARKET
What are your main price points for next season?
Our prices for Ski socks vary from €14,99 (1-packs and 2-packs) to €19,99 (1-packs), depending on the level of technical features in the product.

How are you segmenting your boardsports sock collection?
We have a wide range of legwear for different occasions, but for the boardsports category specifically we offer a range of ski socks.
What general trends are you noticing?
We notice that the use of pop colors is very popular right now. In terms of fabric, we see lighter fabrics being opted for, which offer lightweight comfort without compensating on warmth.
MARKETING
What is your collection theme and which stories are you telling to get customers stoked on socks with a boardsports flavor?
Our approach is geared towards making people excited for the ski season. HEAD ski socks provide performance, comfort and style on the slopes, with dynamic designs in pop colours.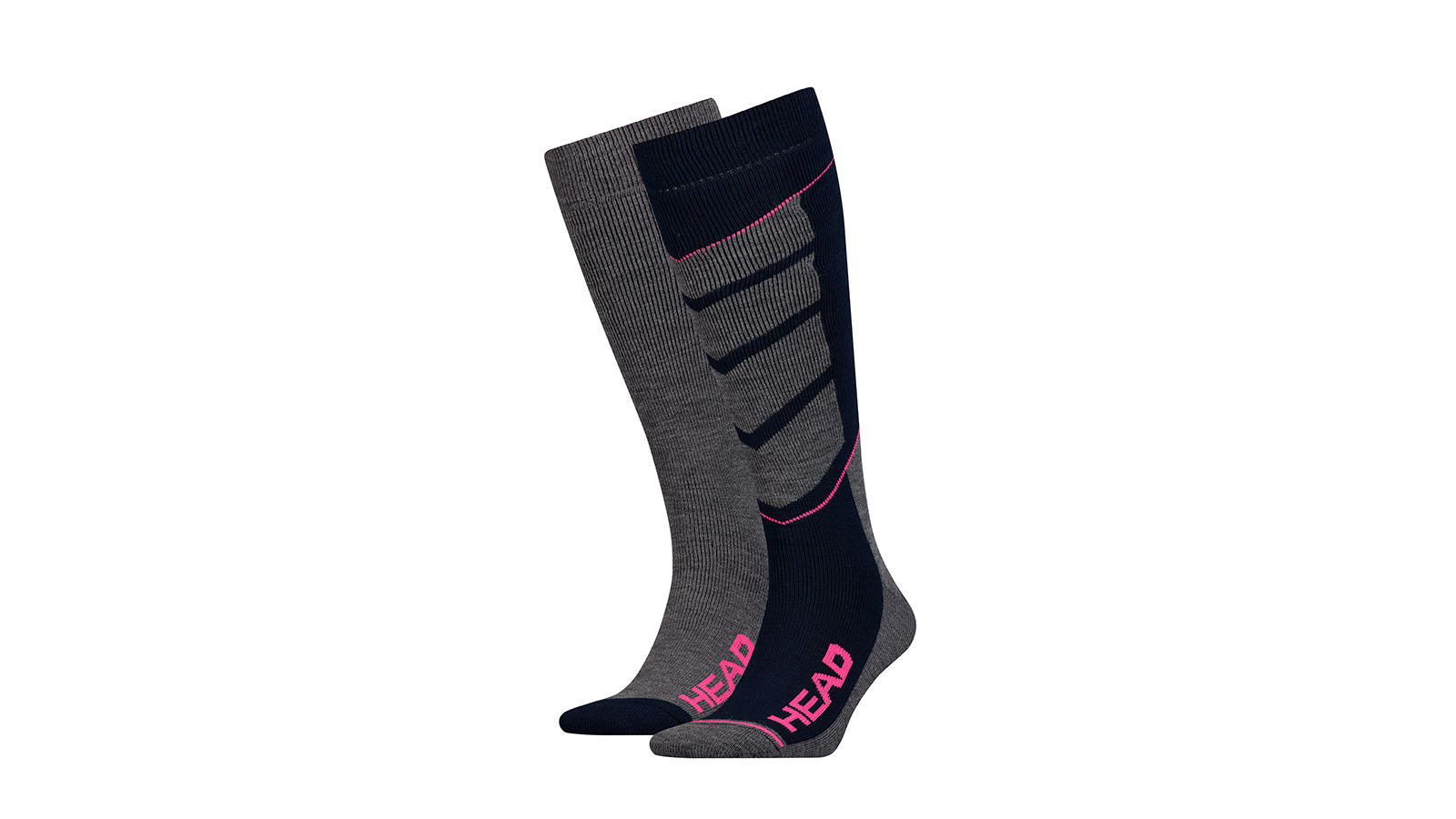 What makes this product category important to your brand and what are your USPs?
The HEAD Legwear collection is focused on delivering high quality, technical performance product at a mid-range price point, while also keeping up with the fashion trends.
How are you helping retailers sell your socks and educate customers (POS displays, etc.)?
We offer specially designed displays for all products. Besides that, we place a technical drawing of each product on our packaging, where we highlight the key features, so it is easy for customers to find more in-depth information about our products.
TECH / ECO
Which technical features are you the most proud of?
All our HEAD ski socks feature arch support, which helps to keep them securely in place, as well as a cushioned sole to aid in shock absorption. Additionally, our more technical ski socks offer extra protection for pressure points on the shin, calf and ankle.
What are you doing with materials, colours and textures?
We use a soft knitted wool blend to help the wearer stay warm, dry and comfortable. Our HEAD ski sock collection generally features designs with a black or grey base and a sporty pop of colour in a dynamic design.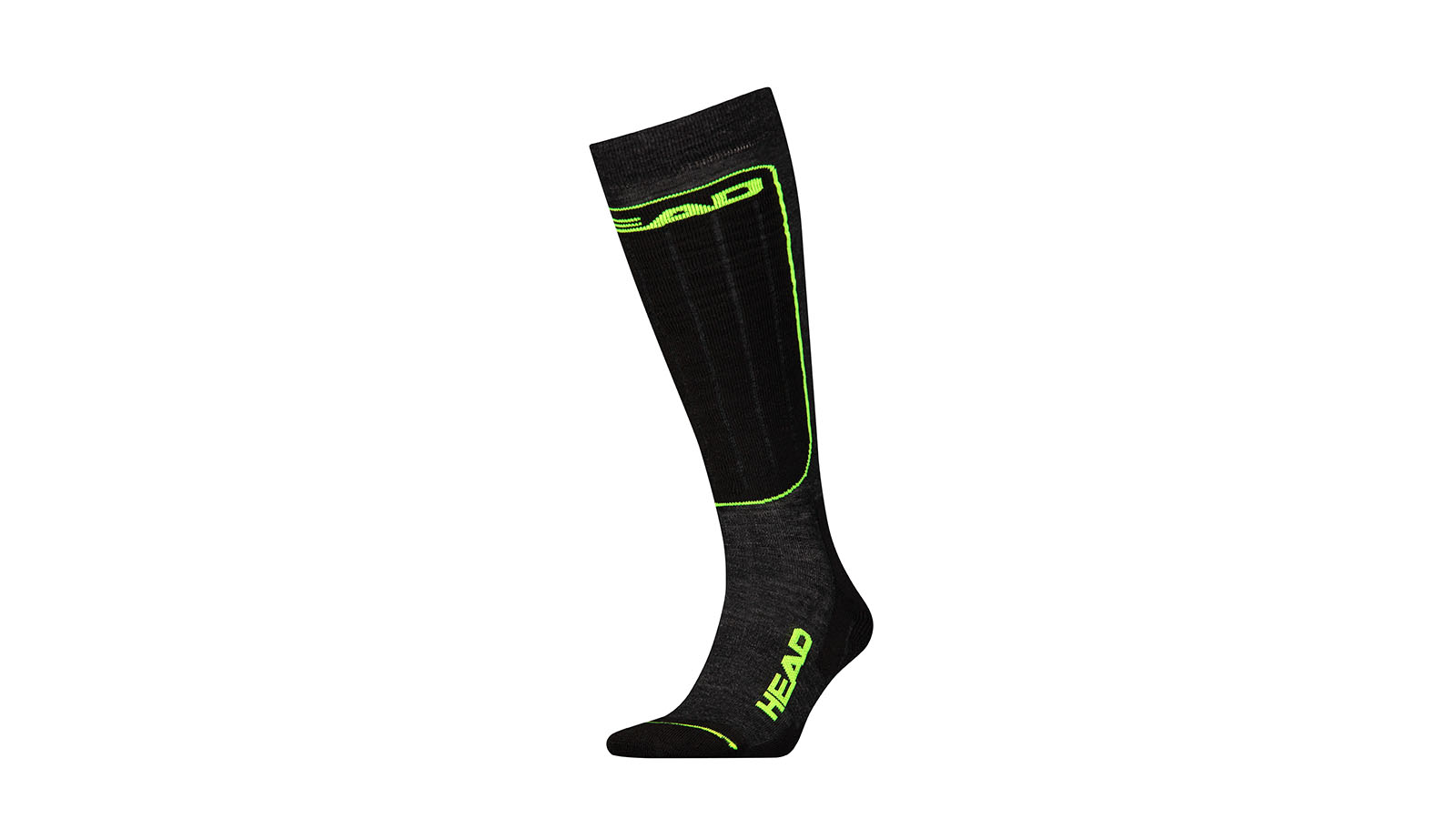 Are you using sustainable materials/manufacturing/packaging in your socks collection?
All of our HEAD Legwear packaging labels are made from recyclable paper.
BEST SELLERS
Please name and describe your 3 highlight pieces and items that retailers should definitely order.
AW19 Highlight Items
 Ski V-shape Kneehigh:
The friction-free technical wool blend yarn reduces abrasiveness and keeps you warm and comfortable on the slopes all day long. Air channels regulate foot temperature, while cushioned soles aid in shock absorption. Additionally, arch support keeps the sock comfortably in place to follow your every move.
 Ski Performance Kneehigh and Ski Race Kneehigh:
The wool blend yarn reduces friction and keeps you warm, dry and comfortable in the coldest of conditions. Cushioned soles help with shock absorption and arch support keeps the sock firmly in place. A great extra feature is the comfort top, which will not mark your skin even with extended periods of wear.