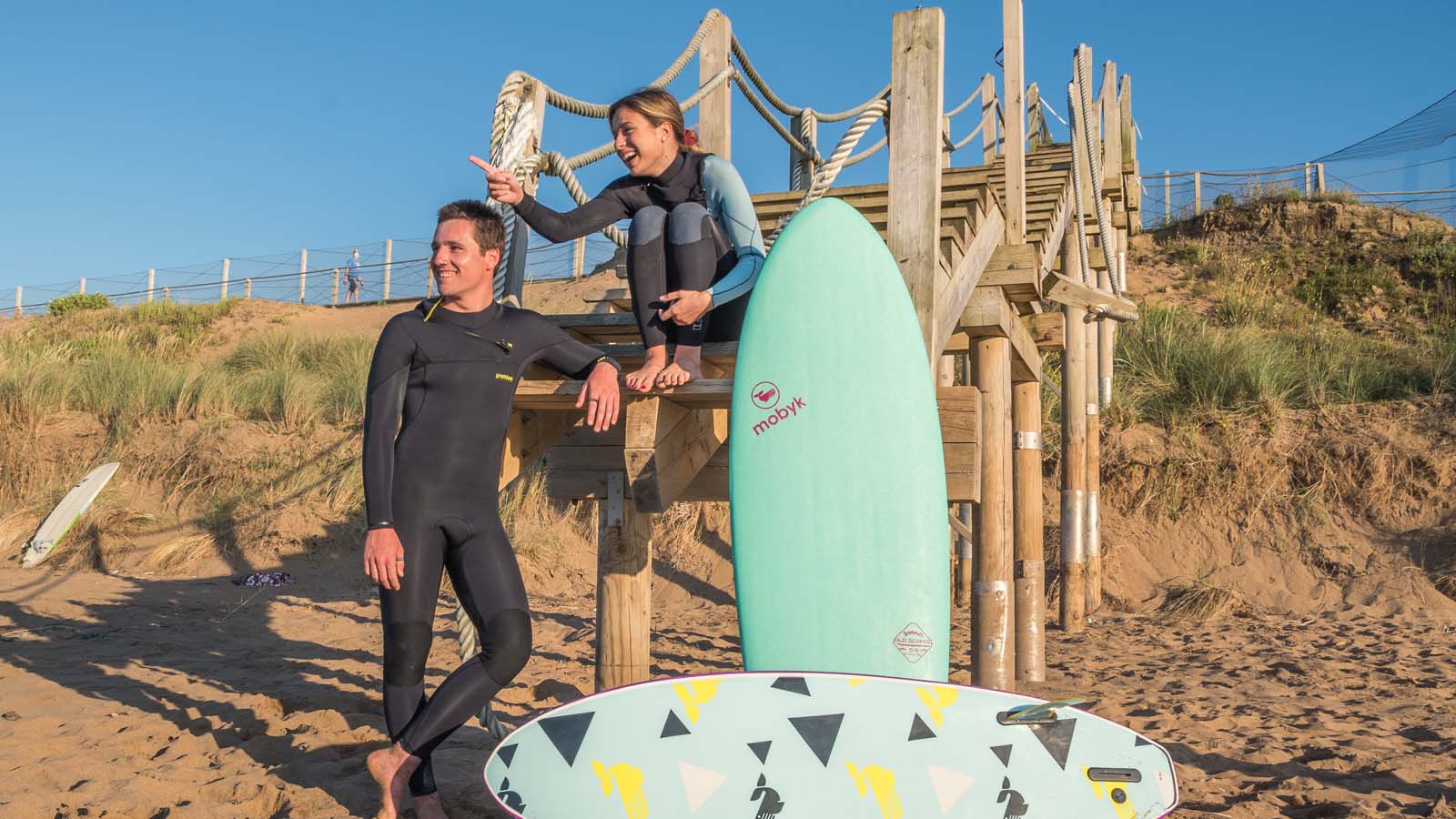 Mobyk 2021 Softboards Preview
Retail Buyers Guide: Softboards 2021 Retail Buyer's Guide
Brand: Mobyk
Interviewee: Santi Zaldua, Co-founder of Sindustry Surf
2021 saw a massive influx of newbies in surfing due to COVID "free time". Did they favor softboards over hardboards?
2021 did see a huge increase in demand for all types of surf products, softboards and hardboards but also accessories and wetsuits. It is hard to say if the consumer favoured one over the other, we had great sales of both types, especially as I think it is the trend to get a soft board for the summer months regardless of the level of surfer. The performance of our Mobyk soft board is so good now it is great fun for beginners and experts alike.
No name brands can be found anywhere, whereas boardsports retailers are pushing the core soft boards brands. What piece of advice do you suggest so they can persuade customers to buy the "real thing"?
It is pretty easy to see and feel the difference between a good and a bad soft board, we recommend looking for proper fin boxes so you can ride a choice between softer fins like our Mobyk Saftey fins or a good set of normal twin tab fins for better performance. It is also important to look for a good outline and stiffness throughout the board, this will make it much easier to control for the beginner and really fun for the more advanced.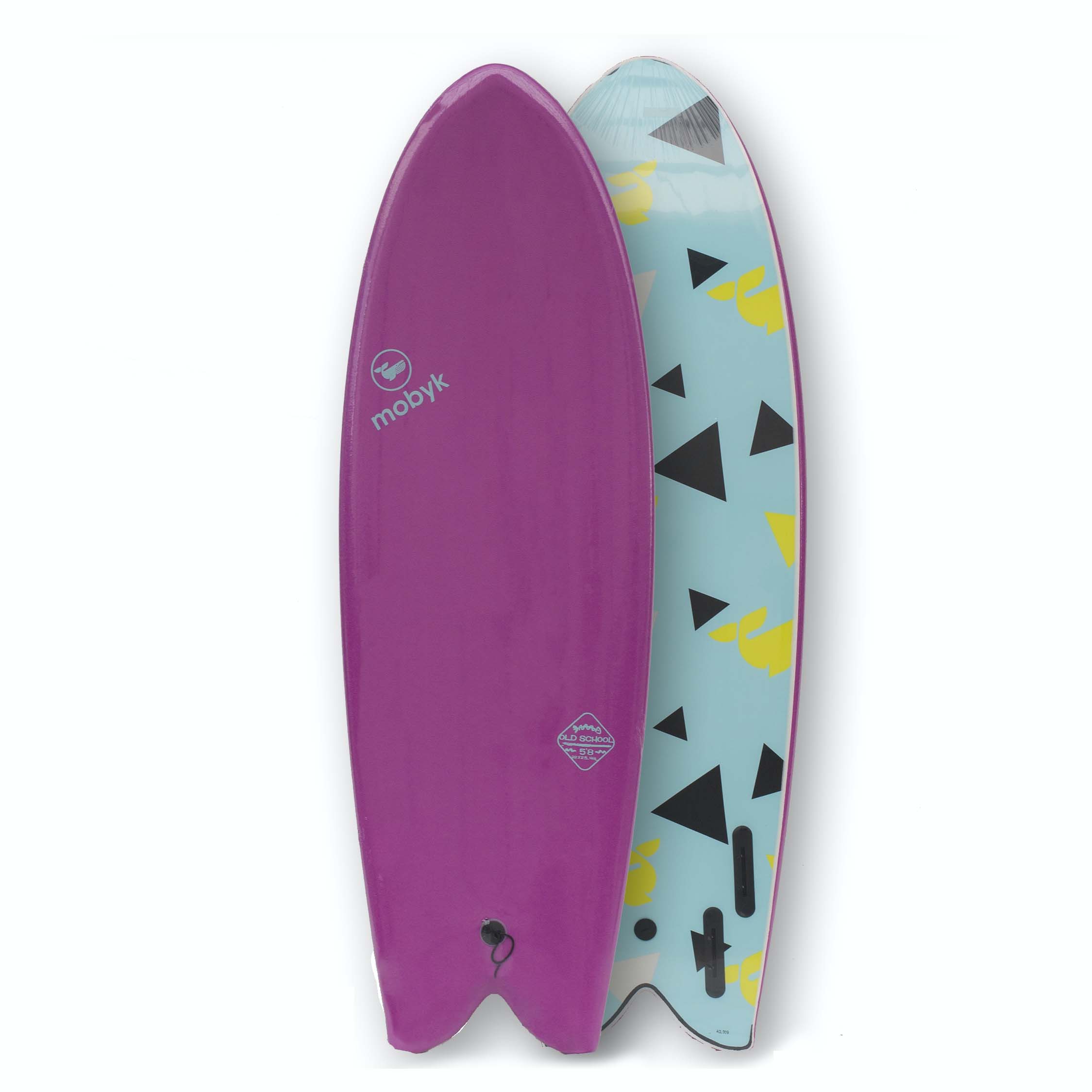 Which designs are trending in 2021? Nano shortboards, mini-mals and funboards, high-perf replicas…
There seems to be no limit now what to choose for a good soft board shape, from the traditional longboard style thruster, a variation on a big heavy school board, to short fast quads, wide flat twinnies or the more egg-shaped funboard. We have most shapes covered in the Mobyk range so you can decide what you want from the board and choose appropriately.
Do you have a specific offer for schools/rentals?
We do, we run a range of boards specifically for schools and rentals, one that is softer in construction aimed at the beginner in a crowded beach break to an epoxy-soft construction for more durability.
 Anything new to mention in the construction area?
In soft construction where safety is a priority, we try to make them more resistant by reinforcing the sensitive areas and on the other hand as airtight as possible to guarantee maximum durability.
The softboard swag lies (a lot) in its bold graphics: what are your favourite artworks/colorways in your 2021 range?
Our range consists of plenty of colours for those that want it or darker colours for those that don't but all the boards have a fun graphic on the bottom to keep with that summer vibe.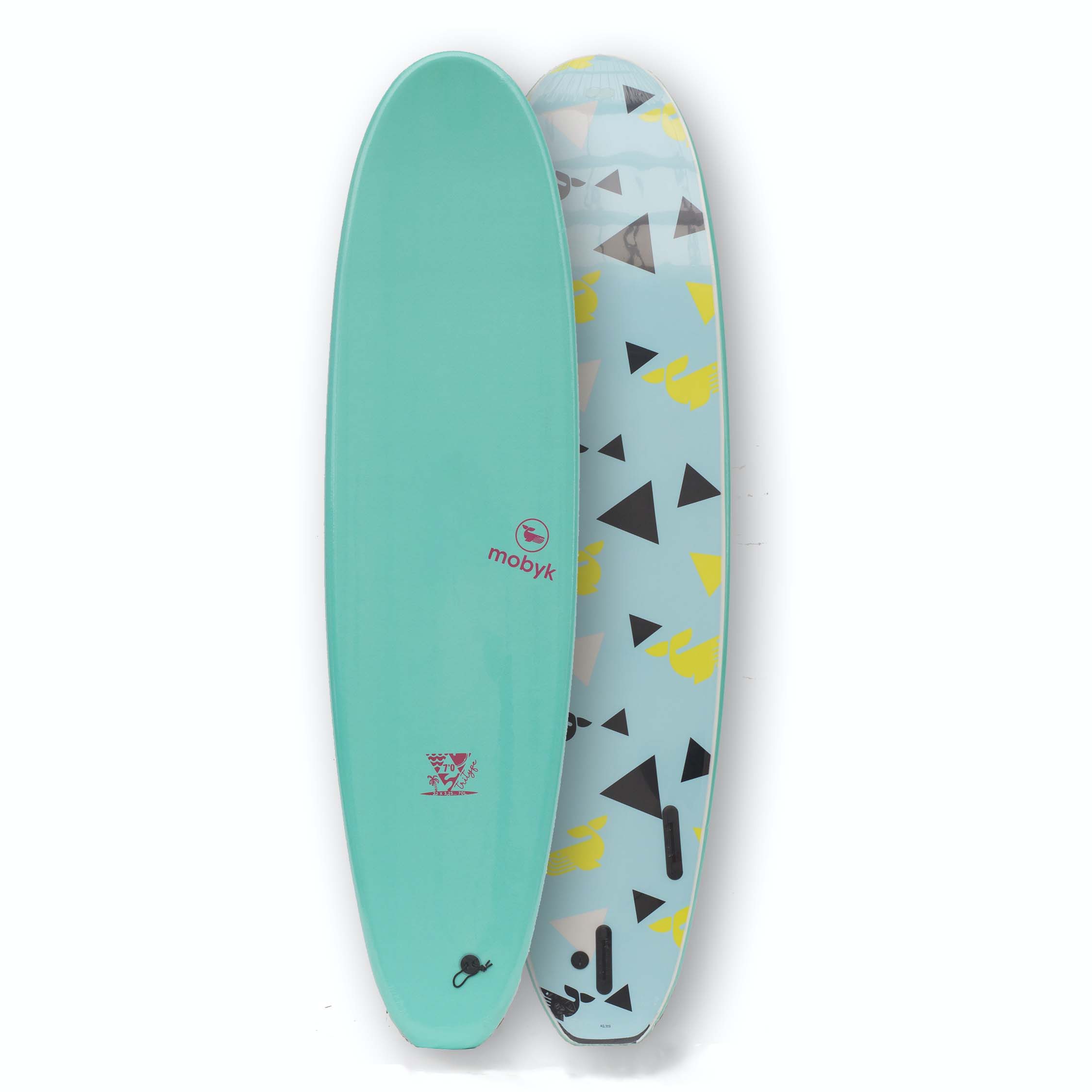 Sustainability is even more an issue (than with hardboards): do you propose alternative materials and/or recycling programs?
Our soft boards are less polluting in their manufacture than traditional surfboards. In fact, we use water-based adhesives and paints. We also recommend our customers recycle the board at the end of its useful life as the materials are recyclable.
Key Products:
Classic long
Quad type
Rounder