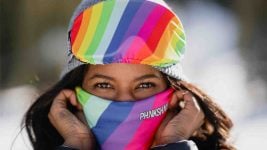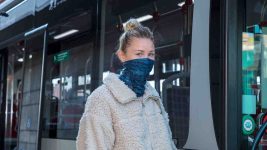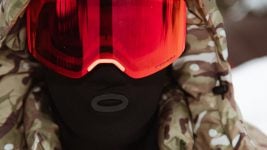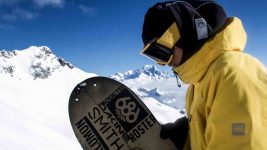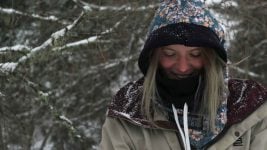 Face Masks 21/22 Retail Buyer's Guide
Face masks have become a daily essential. Brands welcome the increased attention but don't take it for granted. They are working to deliver a product that meets standards, old and new. By Rocio Enriquez.
The Facemask used to live scrunched up in the bottom of our snowpack. Now, it is an essential part of our daily outfit. "The use of facemasks will continue to be present in our daily lives", says Dánae Malet of Buff. 
More exposure brings more scrutiny, especially about the way the product is built. "Transparency is key, eco continues to be a driving force", says Jason Badgley of Phunkshun. Paul Obermosser of PAG says: "There is a radical step forward in terms of technicity".
Tubes remain the most popular design, for their versatility. Brands have adjusted to satisfy the new demands for filters and a construction that holds the facemask in place. Buff responds with an inside pocket for replaceable filters and a nose stitch.  PAG has launched the Neck Pro, a technical tube that adapts to the shape of the face. Airhole offers a new removable silicone filter that is very easy to insert in Airhole masks. Next season, all masks will ship with it.
Hood styles have become more popular, because you can wear them over a helmet. Brethren has done well with its Thug Rug style and has now introduced the new waterproof Storm Hood range. PAG introduced the Hooded Adapt Proof. This is a balaclava with a retractable hood that features a waterproof, ultra-breathable membrane. Airhole has released its own 3-in-1 style, the Airhood. You can wear the tube and the hood separately or combine them using snap buttons.
Materials and construction techniques
PAG has reshaped its entire range. The long-standing collaboration with 37.5 Technology has delivered new fabrics, like Adapt® Tech and Air Grid. "This is the first ever water-repellent grid fleece product in the world", claims Paul Obermosser. Waterproof seams and thermo adhesive textiles round up the innovations. Airhole offers up to ten different fabrics, to suit every outdoor environment.  Phunkshun has upgraded the cutting machinery. It now combines an image-based conversion software with CO2 laser cutting heads. The result is state-of-the-art accuracy. Buff offers bonded seams on the contour for a soft finish. The inside mesh is treated with HEIQ V-Block with odour control. Brethren uses the same soft-shell fabrics of its outerwear in the new Storm Hoods. 
Sustainability
Most brands try to minimise their impact on the environment. Buff's fabric is 95% Repreve® and 5% elastane. Repreve® is a recycled polyester made from post-consumer plastic bottles. Phunkshun has been using this fabric for almost a decade. It pairs it with Teflon Eco-Lite water repellent that reduces the release of chemicals. And now, the improved efficacy in the cutting process reduces waste. PAG uses HEIQ Eco-Pure water-repellent, and all the materials used follow OEKO-TEX standards. Every product is made in France and 80% of the fabrics are woven in the EU. The reduction of poly bags in the packaging helps cut the use of non-essential plastic. Brethren has replaced the biodegradable plastic in the packaging for paper. The pricier cost will not be reflected in the RRPP. "We believe it is our responsibility, rather than a customer's cost", explains Chris Kyte. Buff manufactures all tubes and filter masks in Barcelona, and filters are made in Germany. 
Colours / graphics
A wider range of customers results in a broader offering. Neutral, classic designs coexist with bright, modern ones. Buff has made statement prints a trademark and promises to keep it up with in-house bold and fun graphics. Airhole offers a great variety of colours including heathers, neons, muted tones and pastels. Camo prints and washed dyes carry on, along with popular novelty graphics, such as lifelike faces.  Phunkshun joins the pastels and neons trend. Snowboard culture is present across the line, culminating in the art collaboration with Nicole Butterfield. PAG offers a range of outdoor inspired beige and green colours. We can also expect the second drop of the collaboration with UNO. Brethren is streamlining the artworks across the whole collection, so those who dare can wear the same print head to toe. They will also revamp some past hits. Chris Kyte announces: "Anybody who missed out on the White Blossom is going to be pumped".  
The compulsory use of face coverings has a positive impact on Facemask sales. It exposes brands to a wider customer reach. Retailers can expect some good business from beyond the snowboard market. With an ever-varied offering, they should have the right mask for every face that walks in the store.