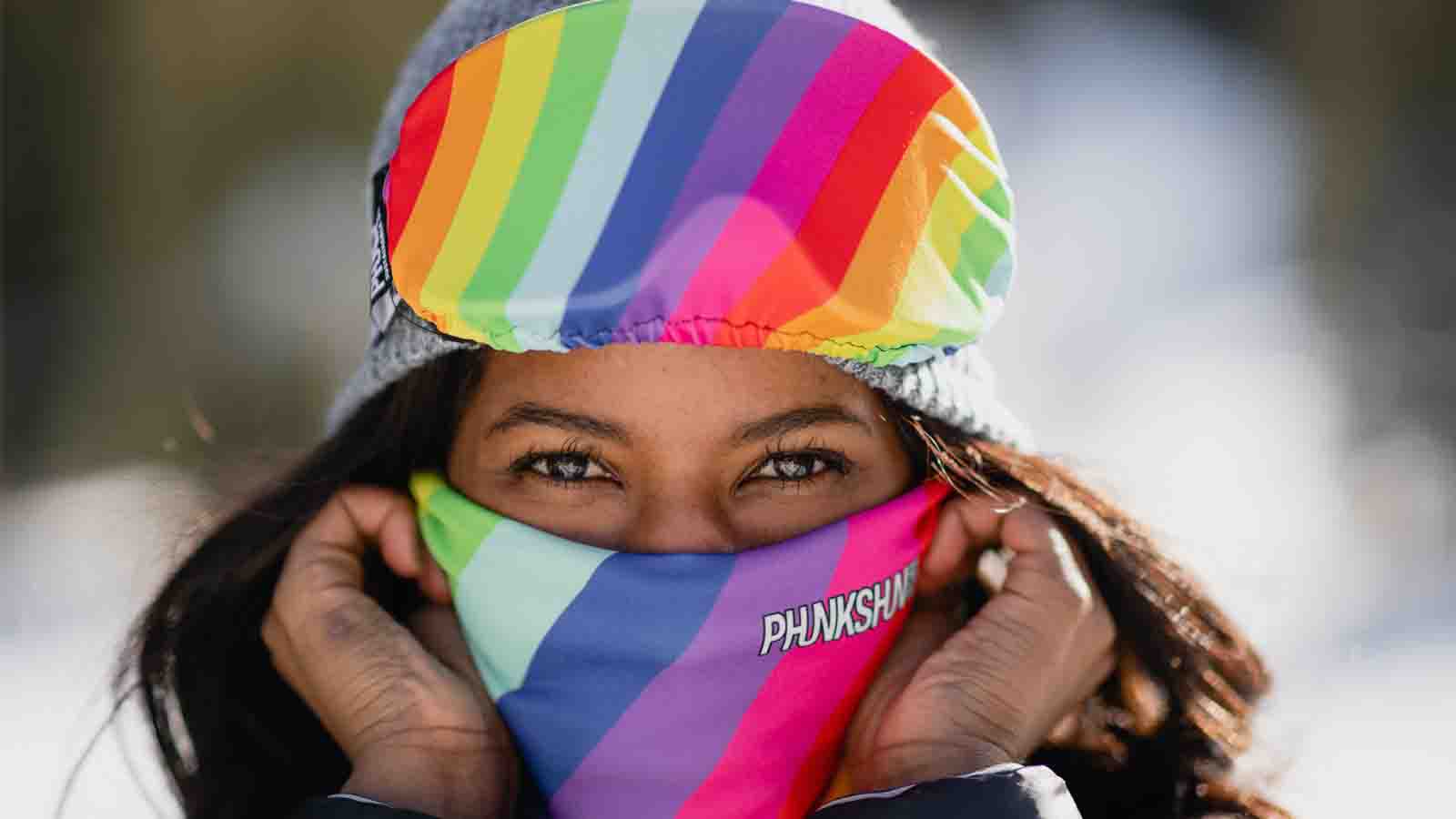 Phunkshun 21/22 Face Masks Preview
Retail Buyers Guide: Face Masks 21/22 Retail Buyer's Guide
Brand: Phunkshun
Interviewee: N/A
What are the key trends in this segment and how are you serving this in your FW 21/22 collection?
Greater variety in graphics. Demand for loud, fun graphics is as strong as safe, simple graphics. Pastels and Neons, Fashion-forward and classic designs, complex and simple, etc… More attention is being paid to the construction, design, and technology being used in facial coverings, so transparency with your retailers is key. Showing how products are made, where they are made, and what they are made from, is important. ECO continues to be a driving force.
What shape/design of facemask is most popular in your range?
Multi-ply/layered tubes have been, and continue to be, best-sellers in our market segment. They provide the most versatile protection from winter weather elements and maintain a happy medium between thin one-layer masks, or thick, fleece masks.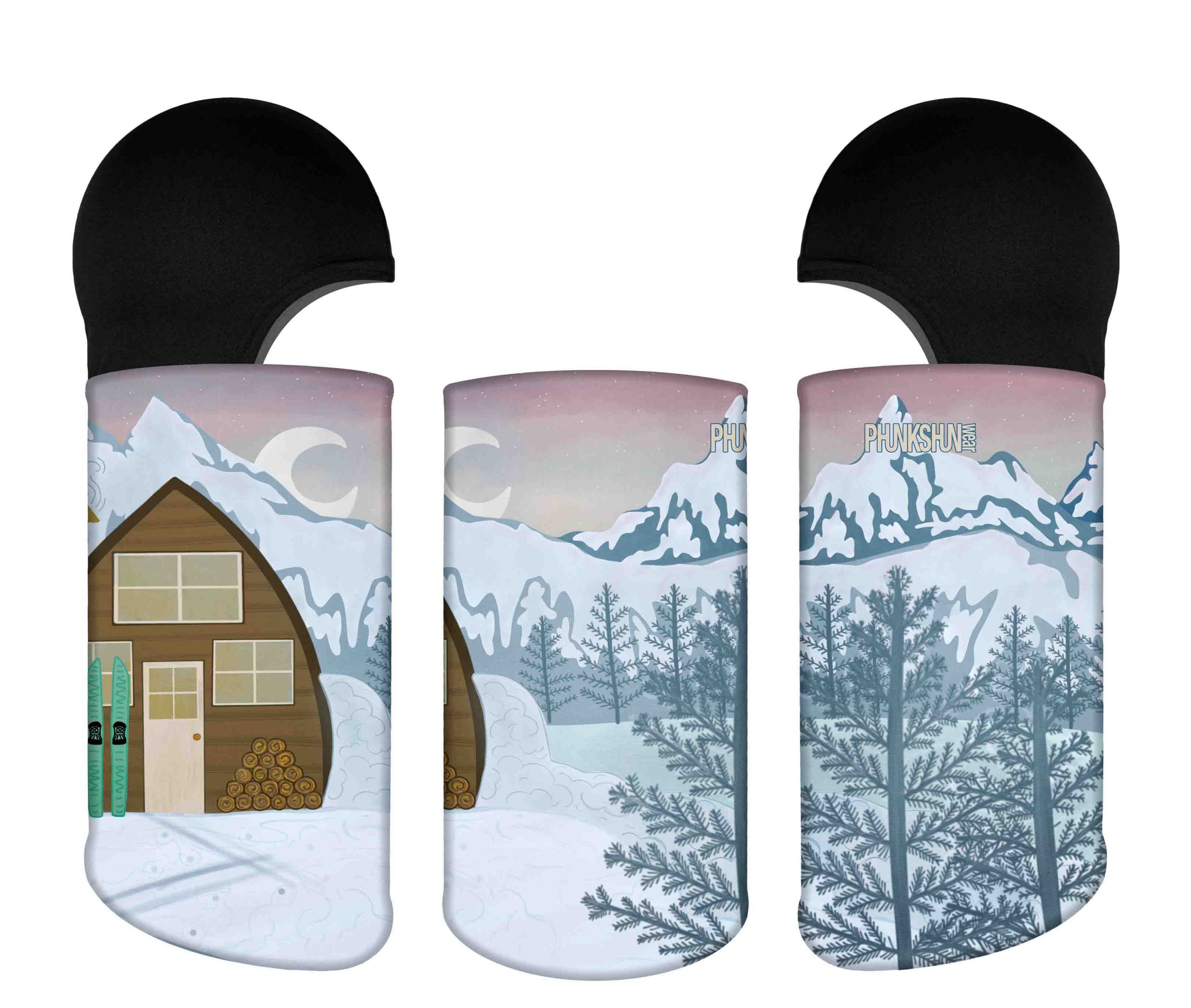 What manufacturing techniques are you working with?
We've upgraded the cutting machinery in our factory in the USA, using a complex image-based conversion software paired with a set of CO2 laser cutting heads. These machines have increased efficacy, reduced waste, and provides better accuracy when cutting. We continue to utilize our green manufacturing practices, no wastewater generated from the manufacturing process, our facility maintains its Certifiably Green Certification.
What materials are you using? Any innovations to talk about? Any efforts in sustainability?
Repreve® Recycled Polyester by Unifi® has been our primary fibre for almost 10 years now, and utilizing recycled polyester fibres is a core fundamental value of Phunkshun Wear. New for FW21 is the adoption of Teflon Eco-Lite C0 DWR on our water-repellant models. This is important, and it reduces the introduction of chemicals to our environment. We are continuously looking at opportunities to include eco/environmental options and practices in our manufacturing and product line. We were the only brand in the market whose entire product line utilized recycled content polyester, now more are doing it. We are glad to see our competitors finally embracing sustainability, it took them long enough.
What colour palettes and graphics are you featuring in FW21/22? Any standout artwork collaborations or Pro rider models?
An artwork collaboration we are especially proud of is one with Nicole Butterfield, a longtime supporter of Phunkshun Wear, and a passionate snowboarder and outdoor enthusiast. Her original art of a mountain lodge against a winter landscape is beautiful enough on its own, but even better when you see the skinning tracks and split boards leaning against the lodge.
Across the entire line, we want to embrace snow-culture and fun. I think this year has given us the opportunity to reset and reflect on a lot of things, and we can focus on delivering graphics that both the retail buyer and the end-user, want.
Has the mandatory use of face coverings had any incidence in your sales for this category, in the snowboarding scene and beyond?
Yes, it's certainly impacted our sales and exposed many to our brand, especially those that would not have necessarily found us otherwise. We're very thankful for the business and stability it provided.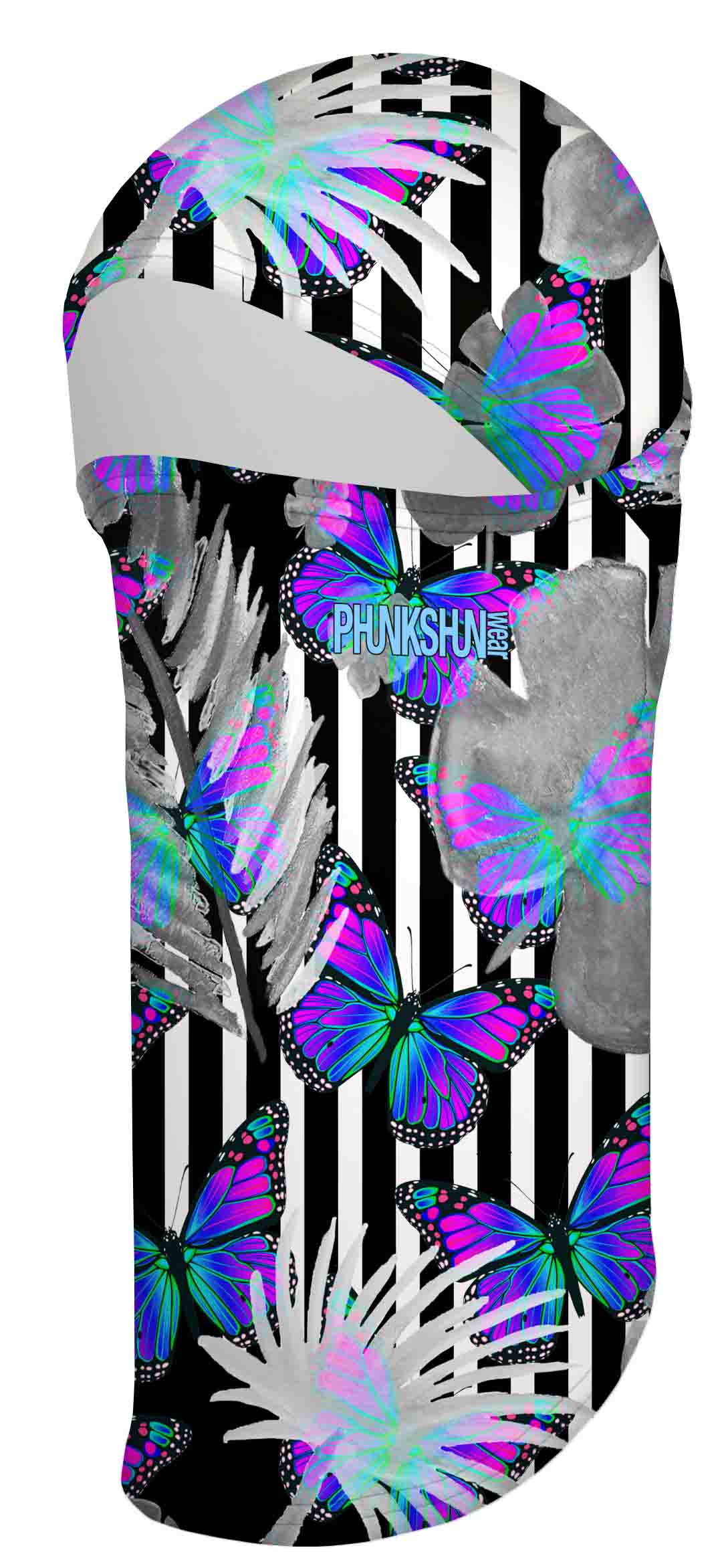 Did lockdown have any effect on the sell-through of this category and, if so, how are you addressing this issue?
Ah very difficult, with the shutdowns in the spring, pre-orders for FW20 were down over 40% across the world, some as low as being down 60%. Shops had a lot of product on the shelf in the spring and weren't sure what would happen in summer 2020, or that winter.
As the year progressed, demand shifted from 'we have too much' to 'we need anything you have'. Demand not only recovered but more than doubled the previous year. We're happy we could be here to support our retailers and had inventory ready for them, the increased demand took many by surprise this fall.
Please talk us through your 2-3 keys models for FW20/21
Adult Mistral Double Tube / Adult Mistral Double Ballerclava
Lodge Artist Series Graphic by Nicole Butterfield
Teflon Eco-Lite DWR, MAX Wicking, Made from Recycled Bottles, Made in Colorado, Mesh-lined, Odor Control, UPF 50+, and a new Ergonomic contoured taper on the bottom edge.
Our best selling models revisited and enhanced with seemingly minimal design changes that greatly improve their fit and function. By adjusting the bottom of the tube/ballerclava, we've increased coverage on the front of the neck and reduced bunching on the back of the neck. More comfortable, more protection, more ergonomic. These models have also adopted the Teflon Eco-Lite DWR treatment, to repel water and create a resistance to freezing, in an eco-friendly design.
Kombu Ballerclava®
Completely redesigned for FW 21, the Kombu was strategically built from the ground up to provide protection in a stylish and comfortable way. We increased the adoption of ergonomic principles, and in addition to the neck taper, there is a modest yet effective contour applied to the nasus area. The head panels have been relocated to fit directly over the ears, and a more complimentary centre panel was shaped to fit a wider range of head shapes and sizes.
Youth Tempest Thermal Tube / Youth Tempest Thermal Ballerclava®
Available in both a tube version and a balaclava version, the Youth Tempest models are lined with Polartec® Microfleece to provide added warmth on cold days. Packed with the same tech features as the adult models, these junior sizes feature an Ergonomic Design, Teflon Eco-Lite DWR, UPF 50+ Sun Protection, and more.