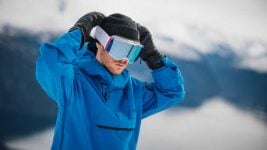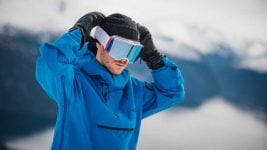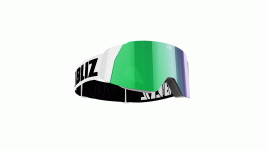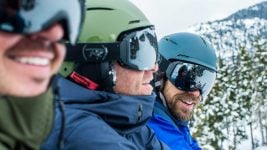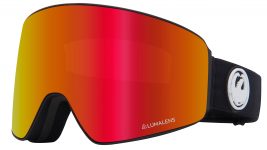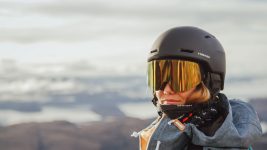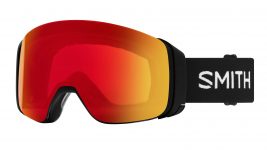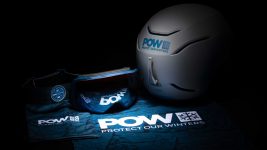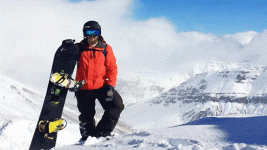 With new lens optics and adaptive technologies disrupting the snow goggles segment, retailers need a clear view of next season's offering. Here's our Snow Goggles Retail Buyer's Guide for FW19/20 by Dirk Vogel.
MARKET & PRICE POINTS
Encouraged by two great European winters in a row, leading snow goggle brands are approaching next season with optimism. "Winter 17/18 in Alpine Europe has been what some have called a 'Goggle year' at retail. Good snow conditions got people up the mountains and the light snow shower weekends of January and February have incentivized people to wear or replace their goggles," said Darius Heristchian, EMEA Snow Category Manager at Giro Snow.
Speaking on current challenges, Spektrum Co-Founder and Chief Designer Robert Olsson said: "There's an array of smaller brands offering open mould goggles direct-to-consumer by social media or crowdfunding. I have yet to see one with a solid brand, a solid story and product to match. There is great pressure from ecommerce retailers fighting for space and using price as their weapon." As a way out, endemic brands point to a combination of strong product innovation and working with core retailers. "It all comes down to technologies that create a 'holy shit' factor in-store in order to seal the deal at retail," said Mike Lewis, Director of Brand Activation & Digital Strategy at Zeal Optics.
Price points for FW19/20 offer something for every customer. Solid kids and junior goggles retail as low as €29.00, while value-oriented brands including Dirty Dog also offer fixed lens adult goggles between £24.99 and £44.99. A lot of the action in the grown-up beginner's segment revolves around €79.00, but customers looking for performance lens optics and interchangeable lens systems should prepare to spend between €129.00 and €279.00. Meanwhile, the latest tech goggles featuring electric adjustable lens tints can run up to €349.00.
SEASON TREND: Peripheral Vision
As riding styles continue to trend towards outdoor exploration, consumers demand goggles with a broad field of vision. Smith is launching a major innovation next season: "We're excited to announce Birds Eye Technology that provides an entirely wider field of view than anything else on the market. This state-of-the-art lens technology has a 25% increase of overall field of view compared to the I/O MAG," said Cale Meyer, Marketing Manager Snow at Smith. Shay Williams, Product Development Specialist at Dragon is stoked on 2019's Panotech lens in the PXV model: "The ground-breaking new shape – toric in nature – allowed our designers to wrap the frame more so that you get an unheralded amount of peripheral vision without an overlay large package or fit." Also look for peripheral vision goggles – often in fits for small and medium-sized faces – from brands across the board, with key models including Vorlage S (Sinner), Line Miner XM (Oakley), M4 (Burton), Exo (Cebe), Parker (Melon), EGG (Electric), Maverick Sonar (Rossignol), The Boss (Carve), Templet and Helags (Spektrum), Method EXV (Expansion View Technology from Giro), Hemisphere and Hatchet (Zeal), Bonnie (Red Bull SPECT), Northstar (Bollé), and new MagSwitch models (Dirty Dog).
GOGGLE SHAPES
Next season's goggle is lightweight, large, and form-fitted with shapes trending towards what the team at Quiksilver sums up as, "thin rim, wide vision, large-sized shape, cylindrical." Brands cultivate their own shape aesthetics, but one common denominator looms large over FW19/20 collections: "Honestly it's all about fit! There's no point having the best features on the market if the product doesn't fit correctly," said James Robinson, Art Director & Brand Manager at Carve. On that note, a growing number of brands offer 'Asian' fits – serving the growing snow sports community in Asia-Pacific – and fits for delicate faces. And Red Bull SPECT offers the Tranxformer model with three different sized nose pieces to fit every face.
The second major factor behind goggle shapes: "Helmet compatibility is always one of the first considerations with our goggle range and vice versa," said Tom Lazarus, Operations Manager at Dirty Dog. As visor helmets keep trending, most goggle designers position top bars accordingly. Melon's snow goggles are shaped to suit motocross and mountain biking when fitted with a dirt lens, and their new MTB/MX goggle frame shape is also available in a snow version, said Neil Slinger, International Sales Manager at Melon Optics.
LENS OPTICS
When it comes to optics, we're entering a high-tech field – think lens curvatures, refraction, polarization and patented technologies – where endemic snow brands with R&D commitments are in a league of their own. Tech milestones for FW19/20 include Oakley's Prizm React (see below), and Electric California's KLEVELAND + edition, "with performance features including super anti-reflective, super anti-fog and a dual injected cylindrical lens," said Philippe Lalemant, Electric's Marketing Director Europe. Head is proud to introduce Trans Vision Technology (TVT) to increase perceived colour contrast in alpine environments, available in three different lenses; TVT red, TVT green and TVT Pola.
Smith is banking on ChromaPop technology to deliver crystal clear optics to amplify the snow experience. Zeal Optics incorporates Japanese-sourced Optimum Polarized lenses that, "cut through the glare like your board through blower pow," and pair well with the company's Everclear anti-fog molecular infusion. Spektrum relies on inner lenses, also made in Japan, "with an amazing ability to repel fog and moisture as well as impeccable visual clarity. They provide a 50% improvement from our already high standards, a 140% improvement to industry standards and are market-leading in fog management and quality." Dragon equips the entire line with Lumalens Color Optimized Technology for "increased clarity, enhanced color recognition and reduced eye fatigue."
Instead of trying to reinvent the wheel, a growing number of brands trust German-engineered Carl Zeiss lenses, including Melon, POC, Rossignol, Spektrum, Quiksilver and Roxy. Explaining the reasons, Rossignol's Aurélie Zucco, Business Unit Manager Technical Equipment, said: "Some lenses feature Zeiss Sonar, distinguished by the fact that it maximizes the light transmitted and eliminates the 'blue light' effect behind the retention of certain wavelengths, in order to improve contrast, optimize colours and increase the definition of moguls and dips in the piste, whatever the light conditions, guaranteeing increased safety at all times." POC developed Clarity base lenses and Spektris mirror coatings with Zeiss: "These will offer exceptional vertical and peripheral vision and have been enhanced for different snow sport disciplines, and a wider variety of head shapes and sizes," said POC's Damian Phillips. Giro partners with Zeiss on Vivid, a proprietary contrast enhancing technology. Quiksilver partners with a number of brands on lens tech, including Zeiss, Dalloz and Essilor.
LENS TINTS

FW19/20 lens tints are trending towards a reflective mirror coating for that 'tech look', enhanced by the aesthetic of oversized frames (see below). Aurélie at Rossignol notes that, "blue mirrors tints are well appreciated as well as orange ones." Also look forward to classic outdoor colours such as red rock, khakis and ink, plus warm shades of green and luxe gold finishes. Taking a comprehensive view of next season's trends, Robert at Spektrum said: "In terms of tints, the 'trend' is functionality and being fit for use in a specific environment or condition. In effect, a dark smoke polarized lens for glacier riding or a Sonar Infrared for white-out navigation." At Red Bull SPECT, Head of Brand, Marius Cadalbert said: "To create a unique look we are introducing matt lenses into the collection. The result is a 'frozen' look of the lens, which is contributing to style and individuality."                            
ADAPTABLE LENS TECH
Riders demand all-day riding under varying lighting conditions without changing lenses. Brands make it happen with a new generation of electrically charged lenses, including Electric California's Electron platform which offers "three lens tints at the push of a button. This goggle features an adaptive LED panel technology controlled by a module with micro USB charging." Spy has developed the Ace EC Goggle where, at the push of a button, a battery pack charges a filament sandwiched in the lens, switching tints from low light to mixed light all the way to bluebird. Oakley continues to expand Prizm React, an electrochromic lens technology designed to adapt to environments in a matter of seconds with three lens tints at the simple touch of a button. "Prizm React is a must have technology. It's the best piece of electronic eyewear Oakley has ever produced," said the team at Oakley.
Other brands pursue alternative strategies in their adaptive lenses. "Batteries and goggles don't mix well", said Mike at Zeal while pointing out the "Automatic+ patented combo of Polarized and Photochromic technologies. This lens reacts with UV light to change tint and colour. It's like having 30 distinct lenses in one, and it is truly the only lens you'll ever need, except for night riding." Dirty Dog has added photochromic options to its value-friendly goggles: "Changing from Clear to Grey within a minute, our customers can be prepared for all conditions that they may meet on the piste." Meanwhile, Spektrum ups the ante with a new "injected photochromic lens, as opposed to a photochromic coating normally used, that provides a quicker shift in tint when the weather changes as well as much better durability of the tint-shifting function." Dragon just released a superior Photochromic lens currently available in six styles, four different base tints and a variety of price points.
QUICK CHANGE FRAMES

Despite the influx of adaptive lenses, interchangeable lens systems are far from finished. "Spare lenses are a sleeping giant in terms of volume and dollars. Fast lens change goggles makes selling lenses easy and this is a major portion of our business," said the team at ANON while pointing out their mid-price Sync model featuring M-Fusion combines the simplicity of fast lens alignment with a magnetic latch system that makes lens changes a snap. For FW19/20, Smith has updated the Smith MAG system by integrating dual locking mechanisms into the goggle frame. Zeal is bullish on the patent-and award-winning Rail Lock System, which includes a bonus flat light Optimum lens.
James at Carve is stoked to roll out the "magnetic lens system featuring ten magnets, the goggles also come with a dual lens pack for high light and low light." Sinner charges into the season with the Sin Valley magnetic goggle, boasting a "very thin frame that gives it a slick look. The nine magnets hold the lens inside the frame and make it easy to put a new lens in the frame. Besides the full coloured mirror lens there is an orange polarized spare lens included!" Red Bull SPECT has updated the best-selling Magnetron series with a frameless design in six new colour options. At AZR, marketing director Damien Didier recommends the magnetic collection featuring the Galaxy OTG and Magnet OTG models, with lenses held in place by seven to nine magnets and options for all lighting conditions. Dragon still runs strong with their proprietary Swiftlock tech in styles including the NFX2 goggle.
COLOURS & DESIGNS
Next season's panoramic, oversized 'tech goggle' look finds its perfect pairing in all-black straps, which dominate goggle collections. But James at Carve points out that, "Olives, Camo, Tort, Red, Cyan and classic Matt Black and Matt White are all strong this season." For Sinner, it's all about "colours that are bright and vivid. On top of that, we go with colour-blocking to create a more interesting collection with complementary colour combinations," said Sinner Product Manager Boukje Bontenba, who also sees a strong 'retro ski' trend marked by red, white, and blue combinations. Melon keeps all colour options fully customizable, Giro has cool skull patterns on the Cardiel collab, while Electric California loads straps with flavour by ways of Torgier skull patterns, a herring strap with an orange logo and frame, plus a marvellous native-inspired Nuevo Rust pattern.
In terms of design, several brands are reengineering their offering, including Head: "The goggle line 19/20 will be redesigned in regards of strap finish and construction details, like applying softer foam to improve the wearing comfort and the use of new lenses," said Head's Katharina Acham. At Spektrum, sustainability factored into the design of the Duo-Tone Line: "We introduced bio-based polymers or plastics to build our goggles last season and by that creating a smaller ecological footprint as well as a more comfortable fit, Duo-Tone also comes with Zeiss multilayer coated lenses and of course an extra low light lens."
STORIES & COLLABS
Authentic boardsports brands are more than mere purveyors of products. This is where collabs with like-minded artists and labels come into play. Carve is tapping Australian artists Bound By Sea, mentalben (Ben Brown) and Kentaro Yoshida for a signature straps collection. Electric continues the Volcom collab on the key Kleveland and Egg models, as well as a Jimbo Phillips collab goggle on the Egg and a kids version with the EGV.K. Melon has a limited Tomorrowland music event collab and is going round two on the rider collab with Tyler Chorlton, Eiki Helgason and Antti Jussila, while their Chief goggle gets the Horsefeathers makeover for next winter in two colourways for boys and girls. Dragon has tapped Gig Rüf, Danny Davis, Bryan Iguchi, Forest Bailey, Chris Benchetler, Blake Paul, and Jossi Wells on their Signature series goggles between three separate styles.
Spektrum tells an inspiring environmental story in their POW (Protect Our Winters) limited collaboration series, focused on "bio-based polymers as well as recycled polyester straps and for that package we might even offer two Zeiss Sonar lenses for different light conditions. Proceeds will of course support their great work protecting and preserving where we play." Giro also works with POW, plus delivers amazing collabs with John Cardiel on the Method goggle and Hannah Eddy on key models. Meanwhile, the team at Quik is stoked on the Browdy Anniversary Pack, "one of our best-selling goggles, sold in a nice pack with a pair of sunglasses, to commemorate the 50th anniversary of our brand Quiksilver." Congratulations!
HOT TREND: Oversized Frames
Bigger is better, especially when it comes to full panoramic vision on the mountain. Next season's goggles are trending towards XL-frames. Prepare for generously-sized models from key brands, including Zeal's Portal XL goggle featuring the Rail Lock interchange system: "We've created a new vista-exploding model for larger faces that is also designed to work over the glass." Smith serves the oversized trend with the I/O MAG XL, "taking the Smith MAG interchangeable system and integrating it with a more expansive window to the mountains." Oakley's new Fall Line XL frame is a rimless goggle with a cylindrical lens shape, fusing "premium technology with a larger field of vision". AZR joins the party with the cylindric Cyber and Galaxy OTG model, while Rossignol's Airis Zeiss women's goggle introduces a modern frameless design for a wider field of vision. Also make sure to catch the Burton Sync, Dragon NFX2, Bollé Maddox, Quiksilver Storm and Electric Stale models for the XL look this season. TSG introduces The Goggle Three, which is the largest goggle in their collection, "delivering super-wide vision from pipe to park and beyond. The oversized spherical two-layer lens gives distortion-free peripheral and horizontal vision, while an inner anti-fog treated CA lens ensures all-day clarity," says Nadja Herger, Marketing/Communication.
Aside from all these trends, brand portfolios are also trending towards more continuity and less season-to-season reshuffling. Which makes sense: Considering the massive investments behind new optical technologies, it's okay to keep proven winners for more than one season – and it's more sustainable. "We will once again keep 90% of our colourways of frames, straps and lenses the same as carryovers – no need to change a winning team. We just infuse it with a few seasonal additions," said Neal at Melon Optics.