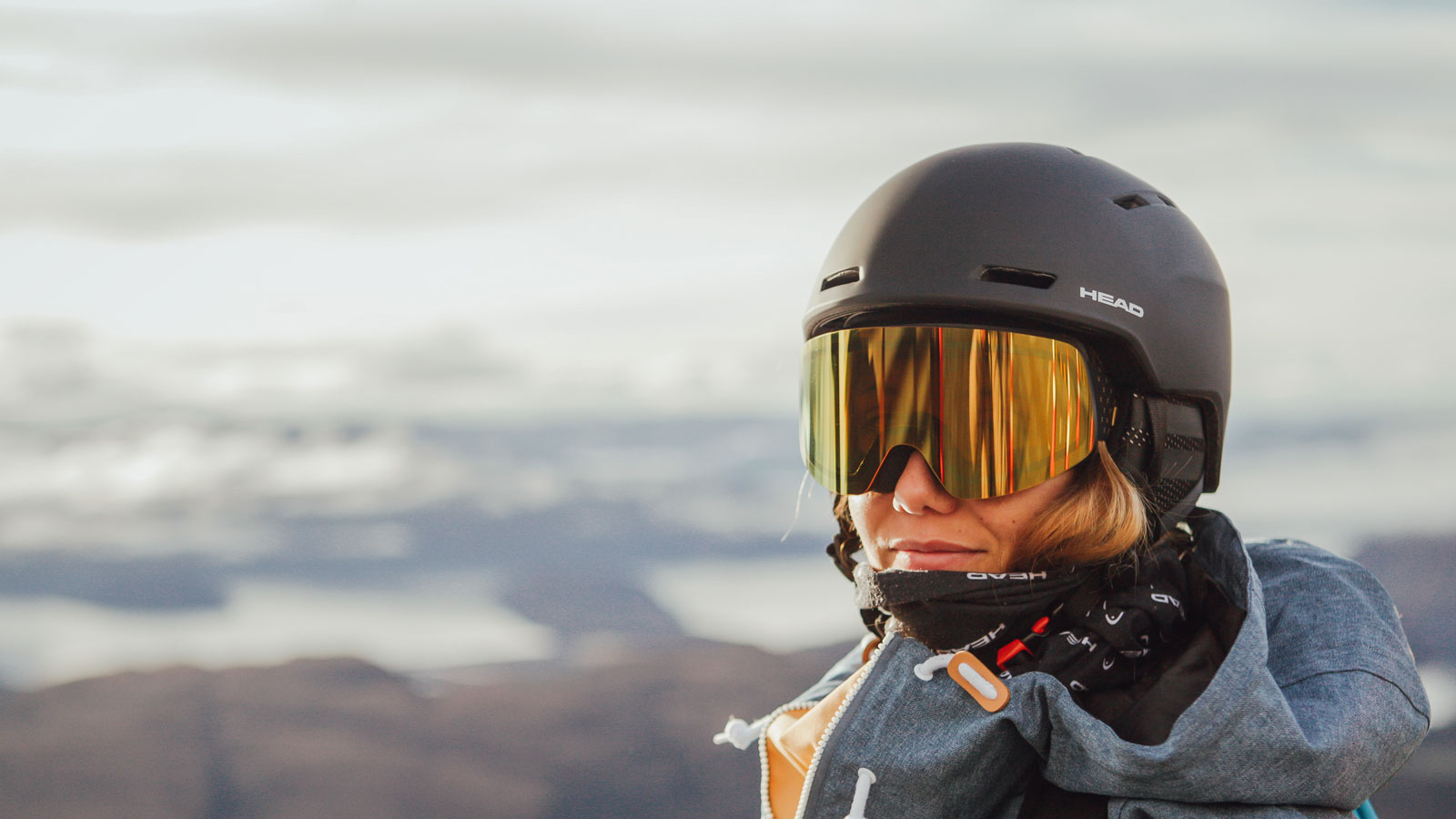 Head FW 19/20 Snow Helmets Preview
Retail Buyers Guide: Goggles FW19/20
Brand: Head Snowboards
Interviewee: Katharina Acham, Jr Marketing Manager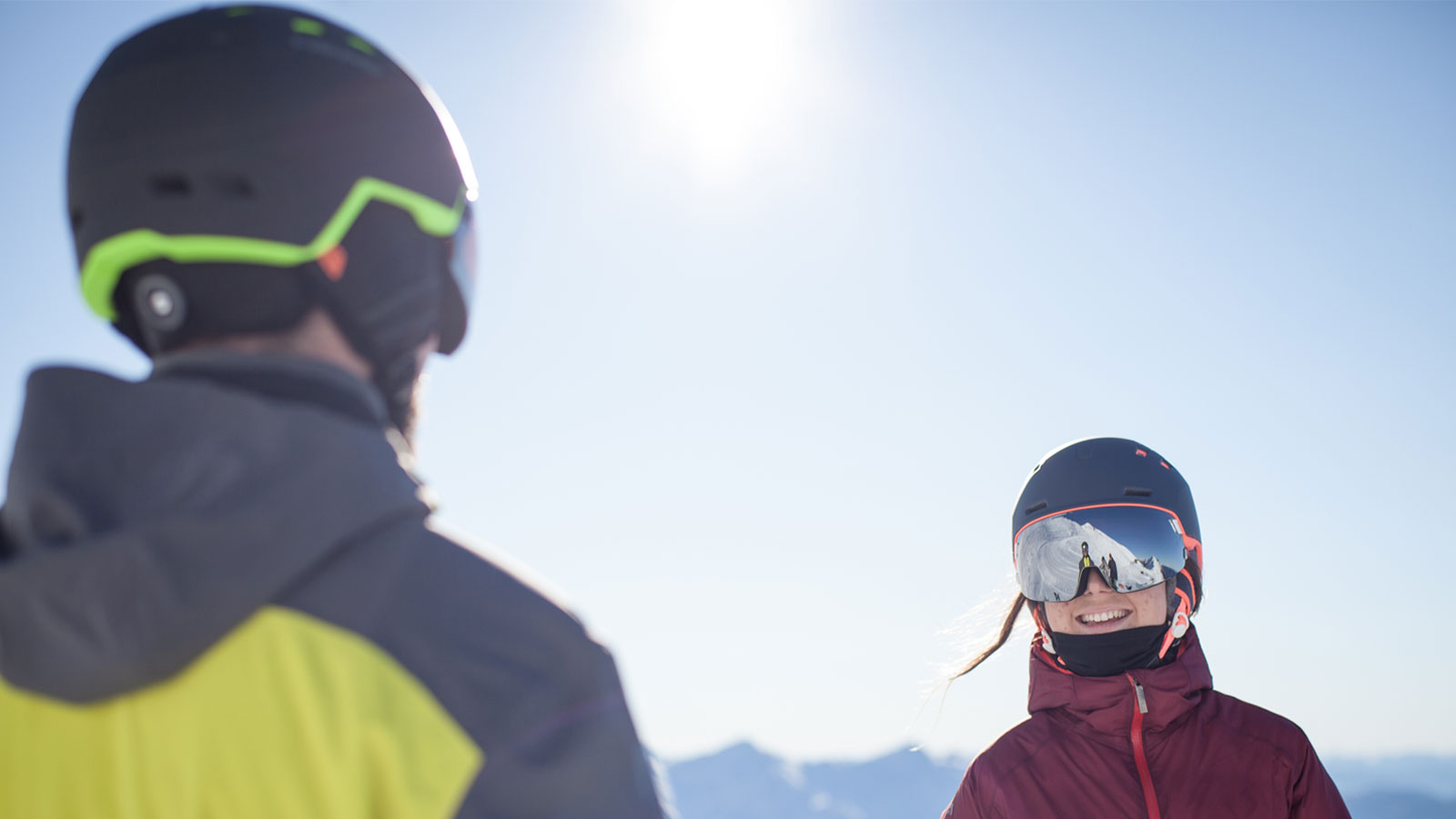 What are the main trends in the helmet and/or snow protection market for action sports in FW19/20 and how do you address them with your products?
The megatrend of visor helmets remains in 19/20 as those are the most comfortable solution for spectacle wearer and even very useful for people not needing glasses. This can be seen on the high and stable sales in this category. For that reason, we developed our R-series including the revolutionary model RADAR. This helmet is outstanding in terms of innovation, integration and design. It is not a visor helmet but rather a helmet with an integrated visor, which combines the advantages of wearing a goggle with those of having a visor helmet. Additionally, this model is packed with our brand new Sphere Fit system, which guarantees ultimate fitting features, wrapping around the head like a beanie.
For those who are not really interested in visor helmets, we will bring two more models on the market within the R-series, one male (REV) and one female (RITA) model that features everything as the RADAR but comes without a visor.
The fit of a helmet is an essential criterion in regards to safety and comfort. Other than the self-developed Sphere Fit system, we additionally team up with leading ingredient brands, like MIPS and Boa®, to offer the best products to our customers, which are rich in features and details for an affordable price.
Additionally, we concentrate on very lightweight products in 19/20 to improve products performance and wearing comfort. Weight is an essential factor for safety and comfort of head protection and the Head helmet product lines include some of the lightest products in this category, throughout all segments, from racing to rental.
Our aim is to offer a helmet and goggles line including Perfect Matches for every shape, need and look – for professional athletes in alpine racing, free-skiing and snowboarding, over to first timers on rental equipment. Our helmets and goggles are developed in collaboration and therefore a seamless transition from the helmet to the goggle is guaranteed, as well as regarding colour matching and design elements (Head Paneling Structure).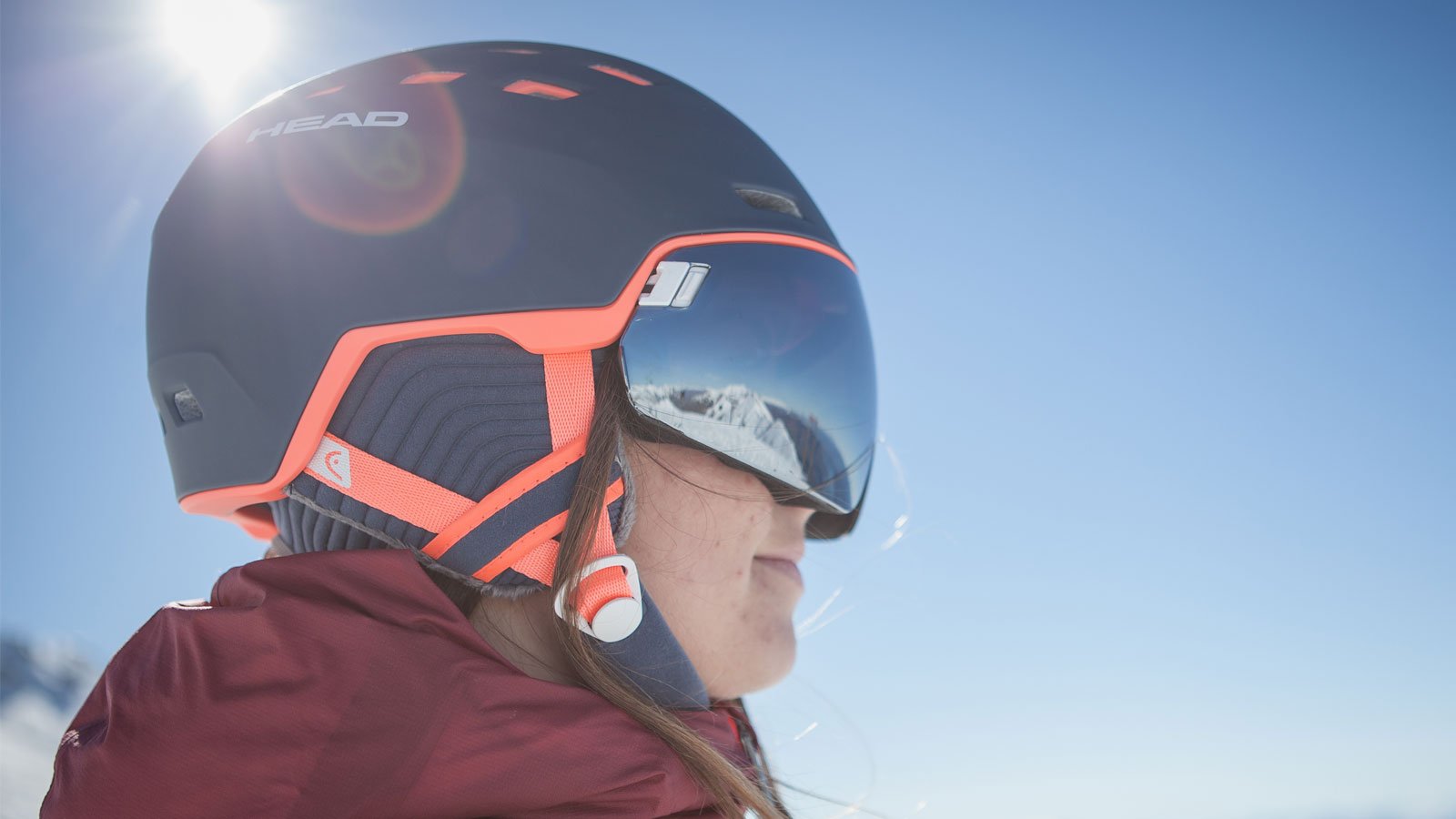 Do you have any new models, accessories or innovations in the pipeline for FW19/20? Please talk us through them.
The RADAR with its integrated visor, which combines the advantages of wearing a goggle with those of having a visor helmet. Comfort is guaranteed, not only for wearers of prescription glasses. In addition, this helmet provides an unrestricted field of vision, at the same time offers protection against wind and water. The double-lens visor is built like a traditional goggle; the lens can be exchanged within seconds by simply using the integrated buckles of our Rapid Lens Exchange system. The new and patent pending Sphere Fit system assures the perfect fit of this innovative helmet and the magnetic Fidlock buckle quickly secures the helmet without any hassle. Adjustable ventilation, which is a must-have to assure the ideal helmet climate in all weather conditions, is integrated into the helmet and the integrated visor. Add a modern sporty design and you have a helmet that has it all.
For those who are not fans of visors, our all-new R-Series includes models (REV, RITA) without visors but apart from that with the same features as our RADAR.
The goggle line 19/20 will be redesigned in regards of strap finish and construction details, like applying softer foam to improve the wearing comfort and the use of new lenses.
Additionally, the goggle line is enriched through limited special models, which have special lenses and straps, not seen in the general line so far. This premium line includes goggle models which have a luxurious look or/and are rich of details or are suitable for special events, like WC Åre 2019. The SPECIAL line includes, for instance, the model GLOBE KORE, inspired by the successful KORE free ski line.
Are your products targeted to specific customers/rider types?
No, in general, there is no specific targeting, but we have a line structure, which divides our helmets and goggles into different series/silos. These series should help the customer to find his/her perfect match in regards of shape, needs and look.
From alpine racing products for our top ski athletes to more casual series, like our V-series, appropriate for narrow head shapes to our T-series, to be worn from wider shapes. These casual models are popular within snowboarders. Further our brand new R-Series, which contains new and innovative helmets for both men and women, with and without visor and our traditional Visor and Youth line.
Also our goggles are categorized in silos, which are easy to present and offering enough diversity to cater to all individual face forms and style preferences. From bigger goggle models, like the HORIZON or GLOBE series, to smaller models, like our INIFINITY or GALACTIC series.  Besides to those we divide our goggles in RACE and SPECIAL silos. Special highlight is our SOLAR series, which focuses on the essential and was rewarded with an Ispo Award. The YOUTH silo completes the whole goggle range.
What about price points, what is your standard here and where is the development going?
Our price range for helmets varies between 60€ and 260€, whereas the latter price relates to our racing model STIVOT RACE CARBON. Our brand new RADAR costs 250€ including a polarized lens and 200€ with a classic full mirror coated lens. All the prices of our helmets depend on their features and material, same with the goggles. The standard price for a helmet without any special features lies between 90€ and 120€.
The price range for goggles lies between 40€ and 200€. Additionally, to the lens features (contrast enhancement, FMR, MR, foametc.) the price also varies if the goggle model comes with an orange Sparelens as standard or not.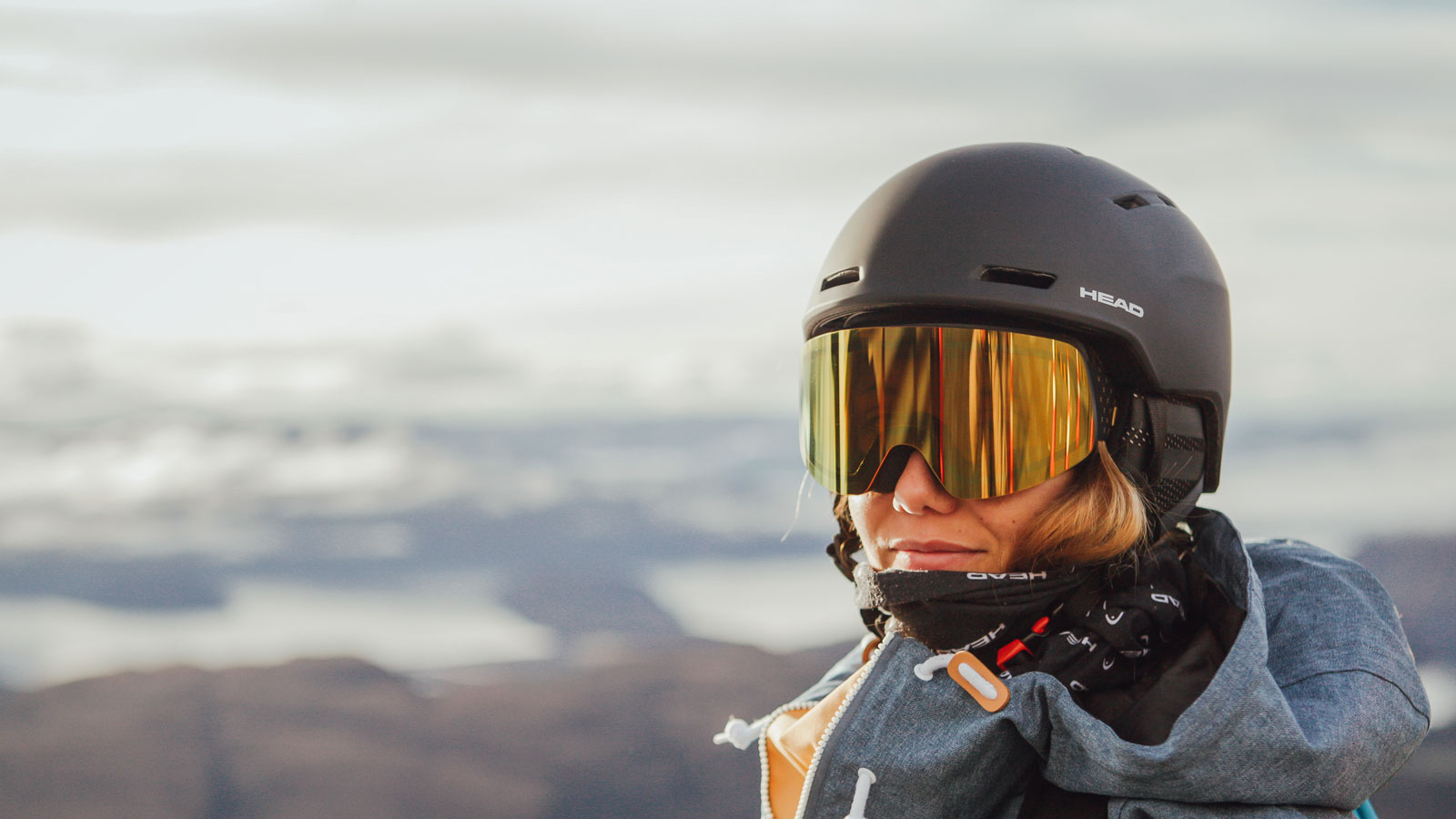 Have you noticed a change in attitude towards wearing snow helmets/ protection? Do you think people are generally more risk-averse in recent years?
We recognize an increase of people wearing helmets on piste.
Especially the younger generation does have another attitude towards wearing helmets. The kids from our junior snowboard team "Futurhead's" for instance, never go on piste or in the slopes without their helmets. They are even not allowed to join training from school or national teams without wearing a helmet.
Bad news in media or knowing people who had bad injuries because of not wearing a helmet let people think about it and may change their attitude but we won't say that people are generally more risk-averse in recent years.
In which area do you see the biggest growth in the helmet/protection market?
We recognize the biggest growth in the visor segment as well as in the goggle segment in general.
Describe your POS materials for retailers?
We offer several POS tools to explain our helmet and goggle technologies.
Polarized-Tester: We offer postcards with special illustrations, which can only be seen by looking on it with a polarized lens. This should help the seller to show the difference between a usual lens and a polarized lens.
TVT-display including LCD screen to explain contrast enhancement in the shops: The screen shows 2 different short videos in a loop – lifestyle cuts as well as a technology explaining part – to entertain and educate the customer in the shop. This display is slatwall compatible, to simplify the integration in the shops.
Cleanie-Beanie counter display is used in the rental market: We provide those to our rental partners to provide their customers hygienic beanies underneath their rental helmets, as you never know who wore the helmet before you. The display includes beanies in two different sizes, junior (48-56cm) and senior (52-63cm) to cover them all. It keeps warm and can be used multiple times.
Please talk us through your 2-3 keys models for FW19/20.of both helmets and protection.
RADAR/ RACHEL
Following the Visor megatrend, we bring a solution which is outstanding in terms of innovation, integration and design. This new helmet is part of a completely new helmet line, the R-Series. It contains new and innovative helmets for both men and women, with and without a visor. The model without a visor is compatible with all Head goggles.
6 Reasons for the new RADAR:
Revolutionary Design– innovative visor construction meets modern design, packed with features
Adjustable Ventilation– a must-have to assure the ideal helmet climate in all weather conditions. The visor is integrated in the ventilation system
Wind & Water Resistant– the perfect integration between helmet and visor seals the system off against wind and water
Sphere Fit– a new, patent-pending fit system, based on a sub-liner in a free-hanging construction, assuring a true, three-dimensional fit
Radar Vision Lens– visor lens meets goggle technology. Available in multiple tones and mirror coatings, all featuring a double lens – perfect solution not only for wearers of prescription glasses
Rapid Lens Exchange System– the visor can be exchanged within seconds with a simple "click". We offer three different Spare lenses (chrome, cat S3; silver, cat S2; yellow, cat S1) to cover all weather conditions in the mountains.
TVT (Trans Vision Technology) GOGGLES
Alpine light is challenging and ever-changing, while the environments in which we ski and ride take a heavy toll on our gear. This is why we invented the Trans Vision Technology TVT.
This technology is available in three different lenses, TVT red, TVT green and TVT Pola.  Lenses featuring TVT increase the perceived colour contrast in an alpine environment. This is achieved by filtering specific wavelengths of the visual colour spectrum with low contrast and therefore increasing the focus on those with a high colour contrast.
In addition, our Trans Vision Technology increases the scratch resistance of the lens. By applying the mirror coating on the lenses inside, it is protected by the lens itself and does not scratch off when exposed to external hazards.
We feature this technology in selected goggle silos (RACE, GLOBE, HORIZON, GALACTIC and INFINITY)