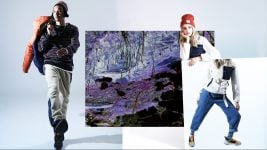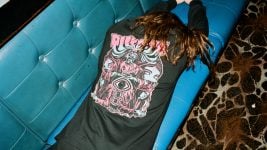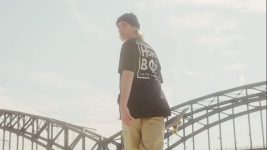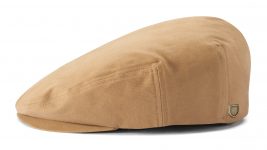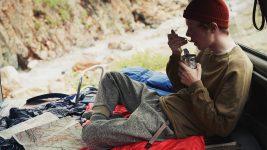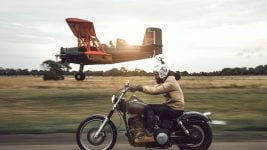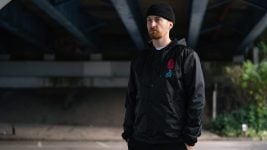 What's happening on these mean streets? Catch all the key trends, colourways, and silhouettes in our FW20/21 Men's Streetwear Retail Buyer's Guide by Dirk Vogel.
Streetwear is in a strange place right now. On the high end, major designer labels are looking to rejuvenate their collections by injecting some 'street' style, reflected in the appointment of trend maven Virgil Abloh as Louis Vuitton Design Director. On the lower end, streetwear has been commoditised at rock bottom price points by the likes of H&M and Uniqlo, not to forget Walmart's recently launched streetwear label No Boundaries slinging cargo pants, fleece hoodies, and bomber jackets at price points below $19.99(!) per piece.
Whether consumers are shelling out $1,500 or $15 for streetwear pieces, sell out season is fully here. Endemic brands are watching closely while remaining confident in their unique position as style leaders. "After the sneaker hype and all brands that came with it, people don't know what's 'cool' anymore. In times like these, all eyes are on the skaters, because they always know what they want to wear and they always look 'different' than the others," said Julian Wolf, Marketing Manager at Homeboy, adding: "So if retailers start to pick up the new looks that skaters created in the last couple of seasons, the situation will get better very soon."
Specialty retailers hold the power to change consumer trends, said Palle Bruun Rasmussen, Owner and Design Director at RVLT: "We see retailers placing a higher focus on what they are selling, who's behind the brand and what's behind the product. We very much welcome a more informed and selective marketplace focused on value over cheap prices." Super-low price points are coming to an end for several reasons, said Irie Daily's Head of Design and Product Patrick Kressner: "The ongoing low interest rate policy of the European Central Bank and governments is leading to a higher inflation rate. This results in more expensive consumer goods. Additionally, many brands want to act more sustainably, which will also affect prices." Patrick also sees a mind change among costumers, with "not everybody on the search for the cheapest prices anymore."
PRICING & MARKET
Speaking of price points, next season presents a slight increase across product segments. Graphic tees retail around €34.99, hoodies and sweats between €64.99 to €89.99, knits and flannel shirts above €69.99, quality denim around €84.99, and jackets between €109.99–199.99. Consumers also reach for high-end pieces, like Unbreakable denim from upcoming brand SA1NT for €399 or their rugged Works denim for €139. "We're a premium brand that crosses over from core moto to core workwear but being picked up by the skate and BMX kids because of not only an Unbreakable fabric but also unbreakable spirit," said Eden Palm, European Sales at SA1NT.
As a positive sign for the health of the European streetwear biz, a wave of new brands – several included in this guide – is here to change the status quo. Protest is about to launch a new street label named NXG: "It will represent a revolution in streetwear, with superior quality fabrics and luxury details, like thick laces and big collars," said Ingrid Kalmar, Head of Menswear Design at Protest, pointing to a FW20/21 launch with early delivery dates for retailers.
FITS & SILHOUETTES
First things first, we need to talk about fits for FW20/21. That's because fit is everything in streetwear right now. Today's well-dressed street stylists choose a silhouette first, then worry about colours, materials, graphics and all that jazz later. So while next season still has a kaleidoscope of themes and stylistics in play – from 1990s athletic gear to classic menswear influences – fit is what makes or breaks a men's streetwear outfit. Summing up the key silhouette for next season, Nathaniel Jones, Senior Designer at Santa Cruz Skateboards, said: "Boxy fits on jackets. Bottoms are getting more relaxed, elasticated waists and wider cuts." Brixton Design Director Peter Stoddard said: "Generally, fits have been getting more relaxed and opening up – comfy cool I like to call it! Longer baggy jackets, loose fitting bottoms with tapered legs and we're seeing these looser tops and bottoms being worn together in various layered looks." Brands across the board are going into the season with boxier tops and jackets together with pants featuring wider legs but shorter crops as key ingredients for nailing that on-trend fit.
SEASON TREND: WORKWEAR
Move over, 1990' athletics! A new season trend is taking over. "Workwear is a constant inspiration to us as it's all about functionality. You'll see the influence of workwear in the details, like the pockets and patches," said Ingrid at Protest. Get ready for rugged materials, heavy zippers, functional pockets, and timeless styling across FW20/21 collections. Plus, how about some 3M reflective panels and neon accents for 'high visibility'? As Kevin Penney, EMEA Brand Marketing Manager at Dickies Life said: "Dickies is Workwear at its core and 'Hi Vis' items have recently been adopted by the streetwear scene so celebrate this with bringing the story into our core styles." Viewed from a sustainability angle, indestructible workwear also boasts the added effect of being more sustainable by lasting longer.
KEY MEN'S STREETWEAR PIECES FOR FW20/21
Sleeveless vests. Perhaps in homage to Thrasher magazine's late editor Jake Phelps (R.I.P.), sleeveless workwear vests by the likes of Carhartt and Dickies are the streetwear staple for FW20/21. The style also appears in sleeveless puffer down vests and Piilgrim's rugged 1984 vest featuring trippy interior liner graphics.
1990s athleisure. Brands like SUPREME and Palace are keeping 1990s 'freshness' alive. At Primitive Skateboarding, Sales Manager Peter Artiga said: "We are seeing a huge trend on 90s-inspired athleisure wear similar to Tommy Hilfiger and Polo Sports." Key pieces include hooded windbreakers with 1990s-style colour-blocking like Primitive's Dash jacket and IrieDaily's Rewind Jacket. Also 'swishy' athletic pants like Primitive's Aztec crepe nylon pant and models by IrieDaily and DC Shoes, to name but a few.
Next-gen cargo pants. A military and streetwear classic returns, as cargo pants figure prominently in FW20/21 collections, also in camo patterns. IrieDaily has the Cargonia Jogger and at Gramicci, Brand Manager Stevie Gildea pushes the Original G Pant with, "gusseted crotch paired with a high-action relaxed fit, flex-fit adjustable waistband and built-in nylon belt."
Flossing in fleeces. Don't leave home without a fleece top this season. Brands like IrieDaily, Homeboy, and Protest keep riders warm in teddy fleeces. Santa Cruz peppers fleece with colour splash patterns, while Peter at Primitive points out the Midweight Polar fleece quarter zip jacket: "Using different textures such as polar fleece on jackets is working." Brixton adds a graphic message to the Brixton x Strummer Know Your Rights Hooded Fleece, featuring archival Joe Strummer photography with the iconic "Know Your Rights" slogan art.
Corduroy pants and jackets. The quintessential cold season material shines across collections from brands like IrieDaily and Homeboy. For Manchester-based label Piilgrim, it's part of tradition: "Corduroy in the 19th century was actually called 'Manchester fabric' due to the large production form the cotton mills, which introduced it to Europe," said Piilgrim's Director Mark Kendrick.
Organics. Brands across the board are increasing their use of organic fabrics, including IrieDaily, Protest, and Piilgrim. "All our clothes are 100% vegan. We don't use any animal products throughout our lines," said Mark at Piilgrim. Nathaniel at Santa Cruz is proud that, "this is the second season we've run a fully organic line made in Portugal with eco-friendly inks and dyes."
Keep your head warm. The fisherman's beanie rules supreme in headwear this season. And for that classic gentleman look, Brixton has updated the best-selling Hooligan X Snap Cap – their very first design – with anti-microbial moisture-wicking sweatband and recycled polyester/spandex material.
Sleeper trend: Classic men's jackets. Time-proven men's overcoats receive the streetwear treatment, reimagined in on-trend silhouettes by brands like Globe, Brixton, and Wemoto next season. Time-proven men's overcoats receive the streetwear treatment, reimagined in on-trend silhouettes by brands like Globe and Wemoto next season. Dickies is pushing the Insulated Eisenhower Jacket, inspired by the legendary WWII general and known for its classic good looks, rugged durability and lightweight warmth.
COLOUR PALETTE
Men's streetwear in FW20/21 is doubling down on earth tones. "The colour theme is very much influenced by nature and the earth and brown colours we have so much of in Scandinavia this season," said Palle at RVLT. Ingrid at Protest is on the same page: "The colours for men this season have hints of retro as brown makes a comeback. Pair the brown with deep orange and a dark yellow for an awesome colour combination." This style of pairing earth tones with bright accents also aligns with the 'high-visibility' trend realized in workwear via reflective and glow-in-the-dark panelling. Then again, wearing black on black is a classic streetwear look – just be careful when crossing the streets at night or add a reflective work vest – seen across collections in monochromatic outfits and tonal prints. Eden at SA1NT confirmed: "Black is our strongest selling colour. It seems to be popular amongst bikers, most likely because of the fact that bikes get a bit messy at times!" For a breath of fresh air, Brixton updated the best-selling Bowery Long-Sleeve Flannel in all new Carolina Blue.
DENIM
The jeans offering from boardsports labels has contracted over the past seasons, but the remaining brands are the ones seriously invested in the category. The biggest season trend is longevity. Palle at RVLT is "using thicker and more durable fabrics, so the end consumers by touch and feeling know that this is a lasting product which they can wear for many years to come." SA1NT prides itself in offering the world's strongest single-layer denim, called Unbreakable, that is, "500% stronger than your standard jeans currently on the market." Julian at Homeboy announced, "loose-fit washed blue jeans in a vintage look are a must-have in every wardrobe" with season highlights including their X-Tra Baggy jeans in a Moon finish. At Gramicci, Stevie Gildea is focused on variety: "We stay true to our styles and use different denim washes. This means once the customer understands which is the best fit, they have plenty of choices."