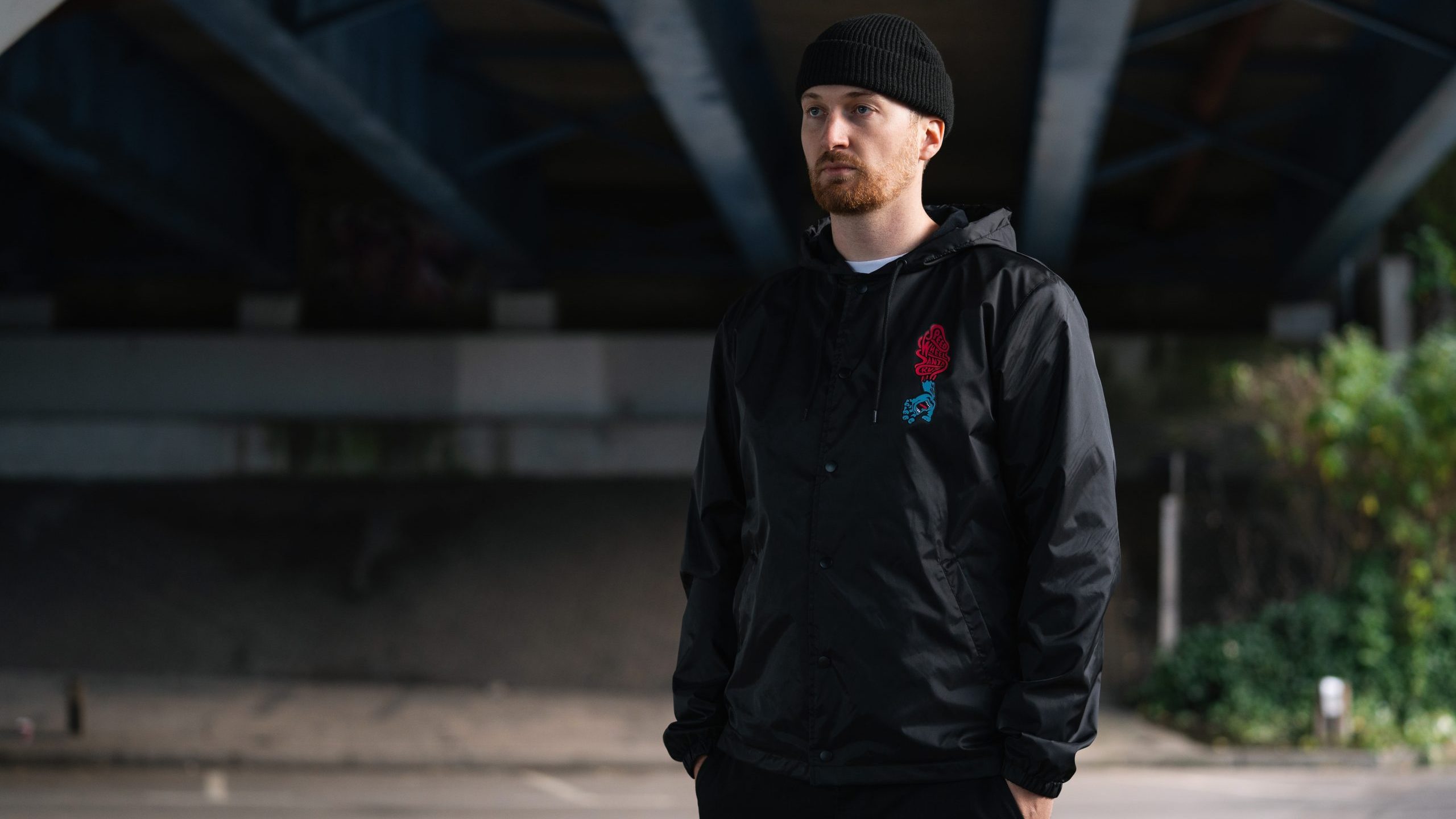 Santa Cruz FW 20/21 Men's Streetwear Preview
Retail Buyers Guide: Men's Streetwear FW20/21
Brand: Santa Cruz Skateboards
Interviewee: Nathaniel Jones Senior Designer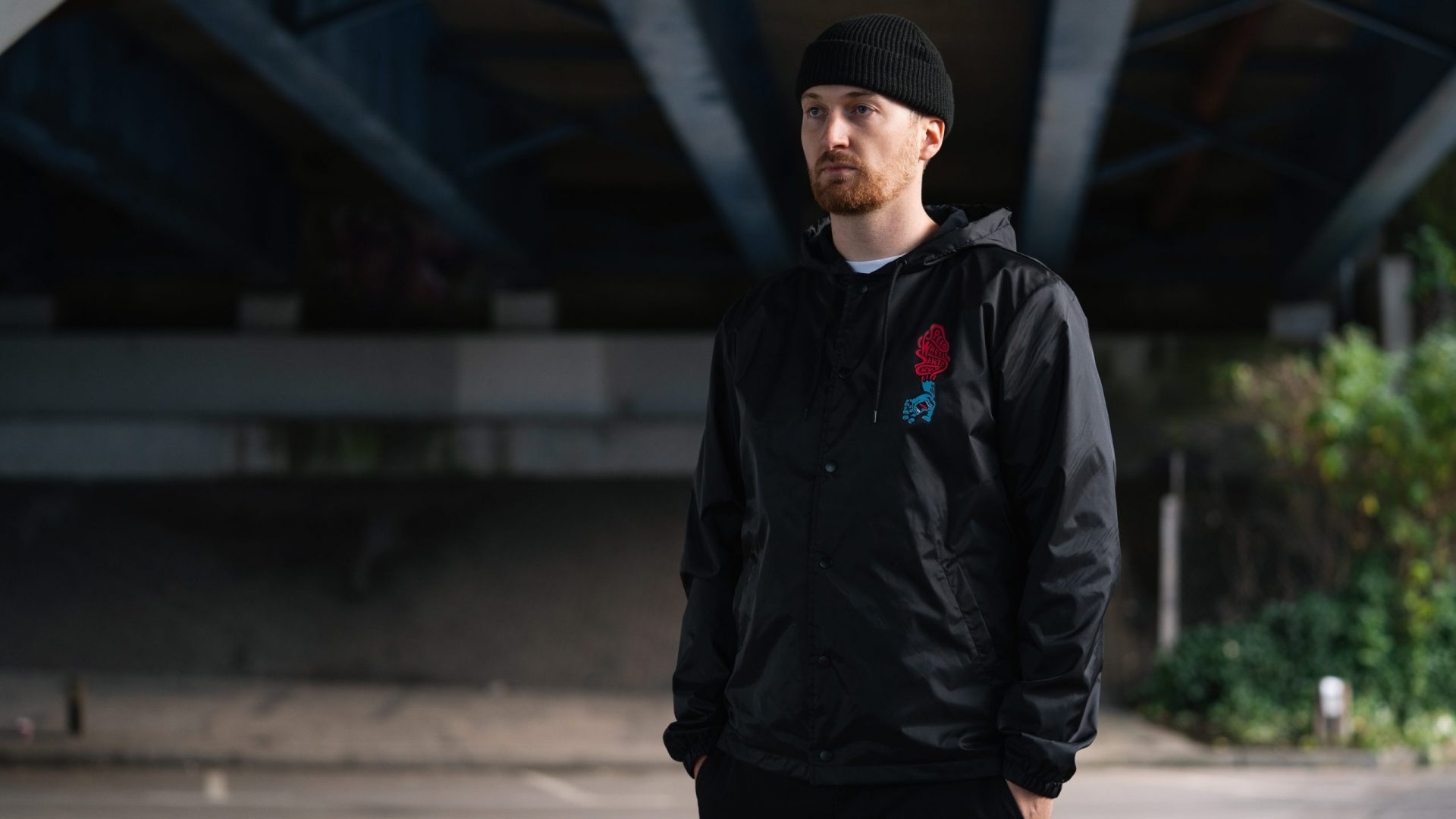 What are your main price points for next season?
T-shirts starting at £23.99 / €27.99
Hoods Starting at £49.99 – €59.99
What is your collection theme and which stories are you telling to get customers stoked on streetwear with a boardsports flavor?
We have reoccurring themes that are tailored to fit current trends.
'Classic' is home to seasonal versions of the iconic Screaming Hand and Classic Dot along with new interpretations of classic artwork.
'SCB' (Santa Cruz Black) this season is built around Corey O'Brien graphics with new muted colour ups of the 'Reaper' and 'Skull' these sit with the iconic Jim Phillips 'Bone Hand' and lesser seen 'Eyes' artwork to create a darker edge.
'Organics' This is the second season we've run a fully organic line made in Portugal with eco-friendly inks and dyes. It was really well received for SPR 20 so we've increased the SKUs and added some great new graphics.
In addition, for 2020 we are also celebrating the art of 'Santa Cruz Speed Wheels' with a touring art show and seasonal product drops throughout the year.
What makes this product category important to your brand and what are your USPs?
Santa Cruz is known for eye popping graphics, every season we pull from the archive and reimagine the classics in fresh new ways, our prints are always really strong.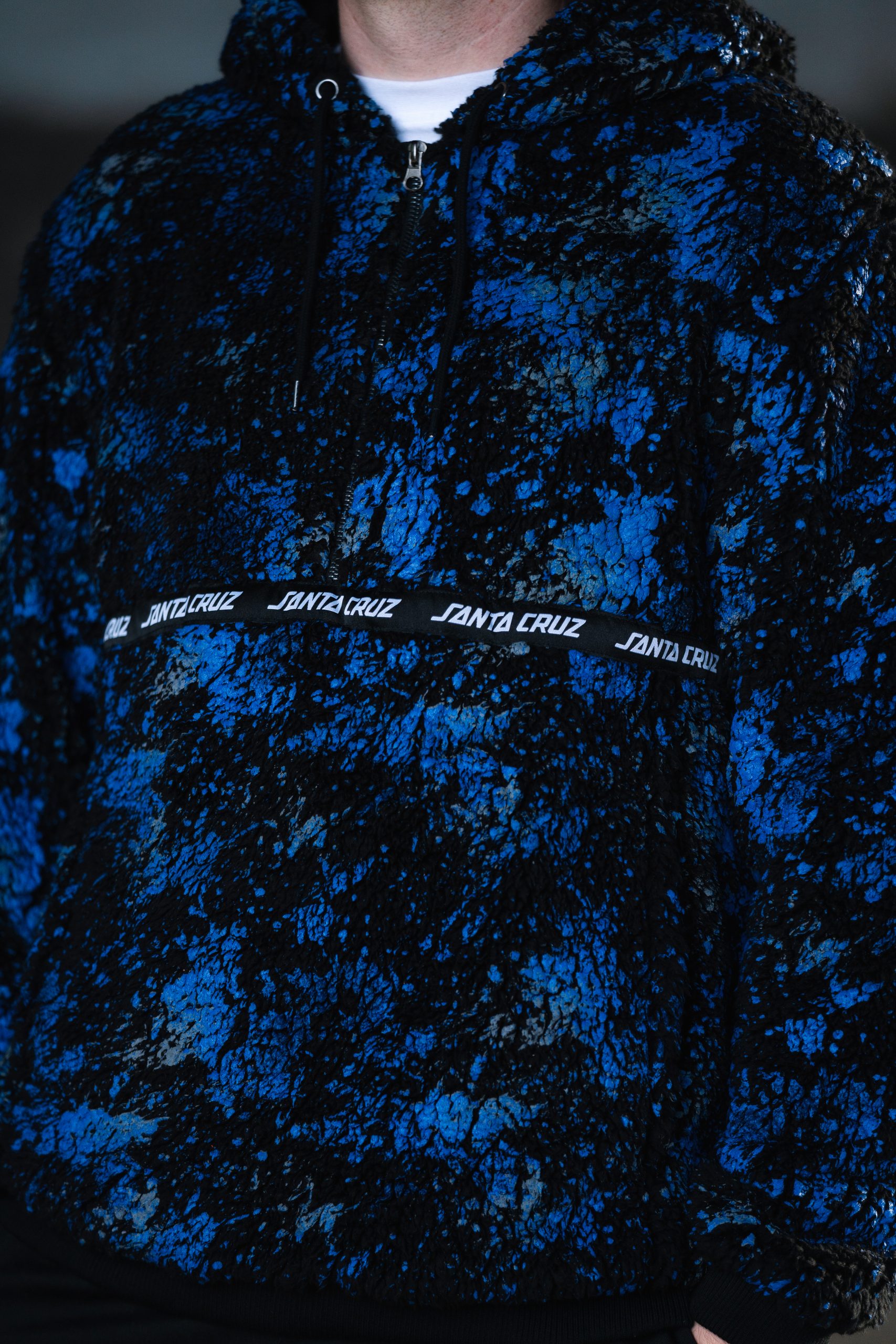 What is the "must have" boardsports look (head-to-toe) for next season?
Painter pants and graphic t-shirts.
How are fits evolving in tops, bottoms, outerwear?
Bottoms are getting more relaxed, elasticated waists and wider cuts.
Boxy fits on jackets, crinkle nylons and Sherpa fleece.
What are you doing with materials, colours and textures?
We have some patterned knitwear for the first time in a while, cord shirts and pants. Contrast stitching on sweat shirting and some embossed fleece.
We've been working on unique tie dye and wash treatments for the last few seasons, for Fall 20 we have a really cool folded dip dye in our organic collection.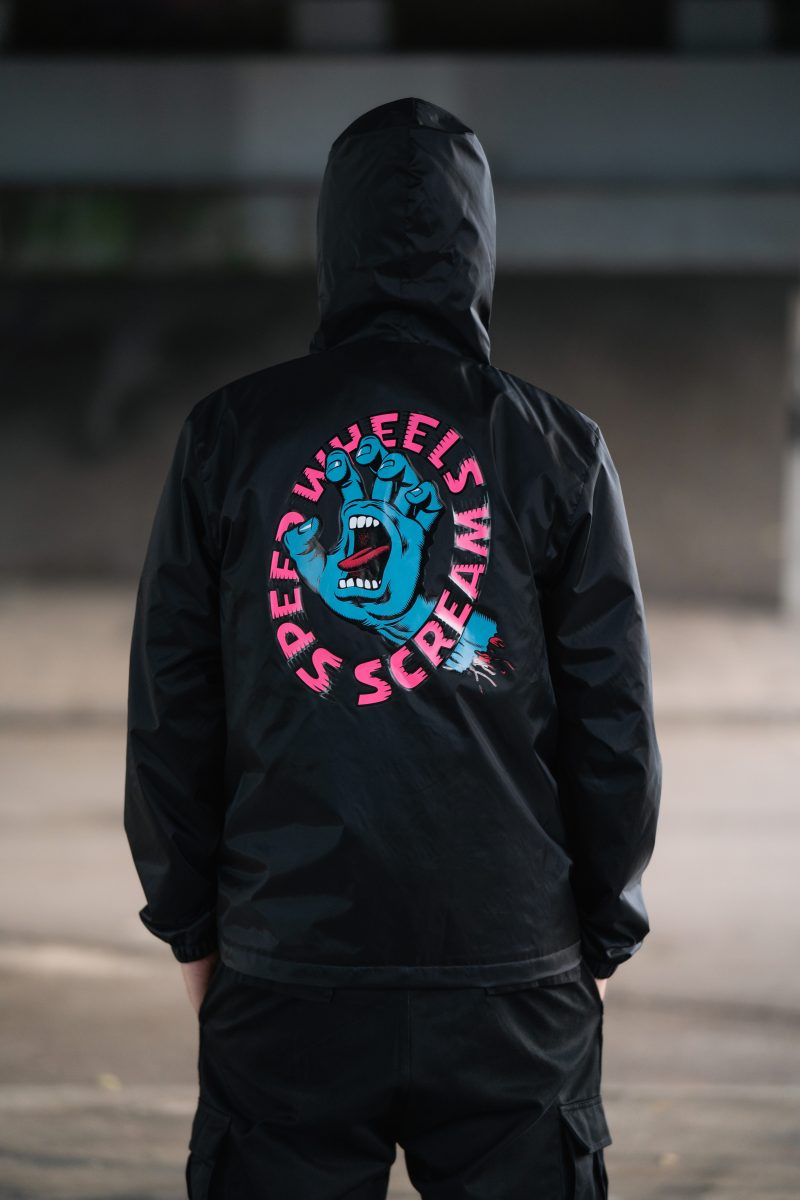 What are the trends in prints, graphic designs and patterns?
We have tonal all over animal prints and bright paint splatters mixed in with Classic Jim Phillips artwork and new graphics from YAIA, Tallboy and Makoto Yamaki.
Please name and describe your 3 highlight pieces and items that retailers should definitely order.
The 'Flaming Japanese Dot' is a new graphic in our SCB line that's a sure-fire winner.
Our 'El Jefe' long sleeve zip through shirt is back this season in fine wale cord and heavy weight plaid.
The 'Encore' garage jacket in black tiger print is another highlight. Pair it with theClassic painter's pant in the same print.