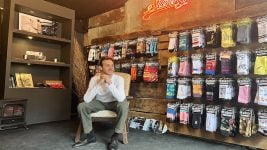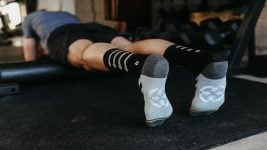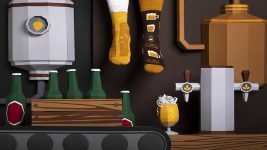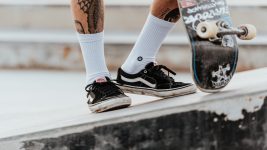 Socks 2022 Retail Buyer's Guide
Whatever your sports of choice, you're probably going to wear socks at one point or another, at least while you get there. Find out what 2022 will bring to the shelves in our Retail Buyers Guide by Anna Langer.
TRENDS
"Customers are willing to invest in accessories, apparel and fashion that lasts. The pandemic has moved a whole raft of customers away from throw away, single use fast fashion and allowed them time to focus and invest in their core basic, those staple lines," says Rich Philip, Marketing Director at Stance. Merge4 notice a "big shift in consumer preference towards sustainability" which has always been a priority for them. Arvin also focus on "impact reduction by making stylish low-impact basics that never compromise on performance, comfort, quality – or ethics. "To leave our world better than we found it, we actively partner with those who share this commitment. The root meaning of our brand 'Arvin' says it all: Friend of the people." Plain classic looks are also what Stinky Socks have their focus on this year: "the crazy designs and printed socks are more for the mainstream now, where the trendsetters are wearing simple, plain socks, that still stand out in a unique way," says Founder & CEO Risto Petkov. Stance serve this trend with clean lines, on-trend colours and simple, understated designs.
Many Mornings on the other hand find that "people seem to be more and more interested in products that allow them to express themselves or to break the routine. In our case that can be done by adding colourful, mismatched socks to your suit for example to brighten up your day" says Przemek, Customer Relationship Manager, adding that the "general interest in colourful socks is increasing". American Socks' Brand Manager Olek Burek agrees that "socks is already a really saturated market and we're seeing a lot of e-commerce based brands which offer a wide range of socks. Their lack of design makes American Socks pop out with colourful illustrations."
THEMES
For 2022 we will continue to see signature collections from American Socks, collaboration with legendary professional skateboarders like Tony Alva, Steve Caballero and Eric Dressen from Merge4 and young riders like Beatrice Domond, Kader Sylla or Jackson Dorian to the industry heavy weights such as Andrew Reynolds, Chippa Wilson or Jed Anderson from Stance.
Stinky Socks carry on their theme of telling the stories of the underdogs: "We've always aimed to work with those passionate about what they do and are all in no matter what the outcome is as long as they stay true to what they believe in. Stinky Socks are made for those who know exactly who they are and what they want from life." Many Mornings follow along similar lines: "Each sock model we offer tells a different story or, to be more exact, allows its user to tell its own story. This is our trademark."
MATERIALS & TECH
Of course, performance properties are just as important. Merge4 feature compression, elastic arch support, strategic plush cushioning and moisture-wicking materials, next to the COOLMAX® Core Technology that "uses a temperature-regulating fiber structure to keep you cool and dry on hot days and provide warmth on chillier days". This can also be found in American Socks' collections. Stance highlight three core technology programmes: Butter Blend for comfort, Infiknit™ for durability and Feel360™ for performance.  
When it comes to materials, sustainability is on the forefront. Arvin use discarded fabric scraps, Merge4 feature Organic Cotton, a Hemp/TENCEL blend and REPREVE® fibers made from recycled materials with Plant Dyes. You will find merino in the high-end performance socks from Arctic Fox, a Stinky Socks sub–brand. "For Spring22 we are proud to announce that we 100% switched our secondary packaging from plastic to compostable materials made out of corn starch." says Risto.
RETAIL HELP
All brands offer various merchandising materials and POS displays. Stance are making a big effort to migrate their product from the floor to the wall, "allowing a much broader offering to be displayed" explains Rich. They also launch a brand new education program for all sales partners utilising their in-house tools and new central asset bank, StanceInsider.com. "We know that floor staff are incredibly passionate about Stance so we will be building programmes which give them access to our full product offering, including our new categories, along with educating them on how to confidently promote our brand in their stores."