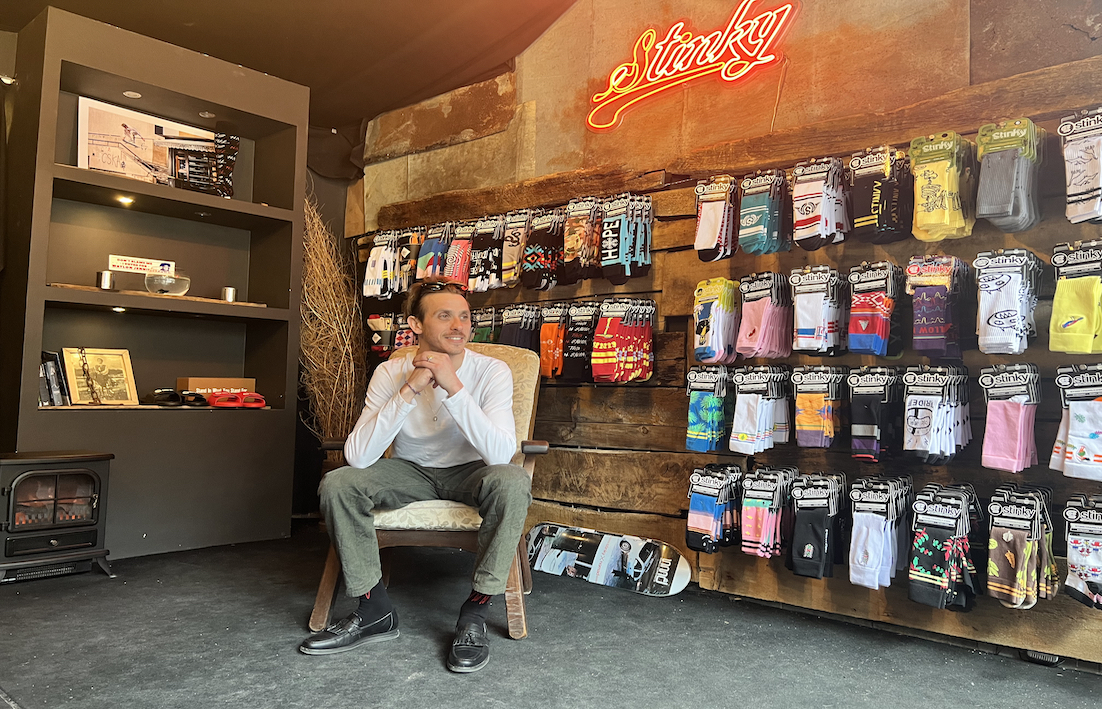 Stinky Socks 2022 Socks Preview
Retail Buyers Guide: Socks 2022 Retail Buyer's Guide
Brand: Stinky Socks
Interviewee: Risto Petkov, Founder & CEO
What is your collection theme, and which stories are you telling to get customers stoked on socks with a boardsports flavor?
As a brand that is over ten years on the market, we choose to use our platform to tell the stories of the underdogs. We've always aimed to work with those passionate about what they do and are all in no matter what the outcome is as long as they stay true to what they believe in. That's how we win our customers, just because they all wish to be different and not follow the crowd. Stinky Socks are made for those who know exactly who they are and what they want from life.
What general trends are you noticing?
For us the return of the plain classic socks is happening, the crazy designs and printed socks are more for the mainstream now, where the trendsetters are wearing simple, plain socks, that still stand out in an unique way.
How are you segmenting your boardsports sock collection?
We build socks to enable adventurers to explore the outdoors with the most comfort possible for as long as possible. We are using the tech that we create for the outdoors awe multiply and apply it to the everyday life of our customers. If we have to put it in the context of words, we have an outdoor snow line, adventure line, active city life, and a lifestyle line.
How are you helping retailers sell your socks and educate customers (POS displays, etc.)?
During this time, we are dedicating all of our efforts to support the local shops, with exclusive terms and conditions for the ordering process and custom communication efforts to support the awareness of the brand presence at those stores.
What are your main price points for next season?
Due to the good partnerships with our factories we are managing to keep the same pricing as always, even though the supply chain costs are rising up. We are looking at 14.50 Euro for the main line, 19.00 Euro for the merion crew line and 8.90 Euro for the low cuts.
Which technical features are you the most proud of? Anything new to talk about here?
This season, we introduced the Arctic Fox subbrand. This is our Merino Wool Experience line with high-end performance socks. This line has been a total best seller in the snow segment at a reasonable price. We are currently looking forward to seeing how it will go outdoors and adventure. We are confident that our customers will embrace it and experience the quality while enjoying their outdoor activities.
We are combining oft the above with a plastic-free product. We've been working on removing single-use plastics from our production and development. For the spring22 we are proud to announce that with 100% switched our secondary packaging from plastic to compostable materials made out of corn starch.
What are you doing with materials, colours and textures?
We are going all natural, our two most used materials are cotton and merino wool. The quality, the durability, and the comfort are our main objectives and we can not comprimes on the materials.
Best Sellers
Bozwreck Collab – Nate Bozung's snowboarding has a significant influence on who we are now and why we've got hooked on snowboarding back in the day. We could quickly fan out on this collab, and we are honored he allowed us to create a lifestyle sock with him.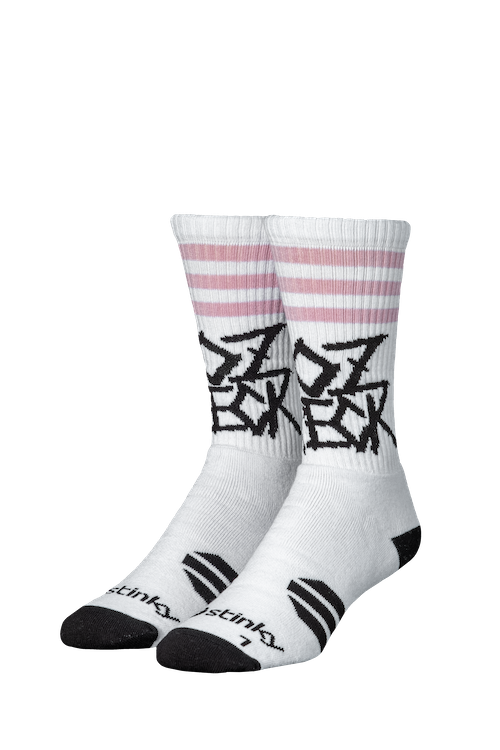 80's – The 80's disco music inspired, this sock combines all you'll need to have. It is made for those who need some colors for their day while feeling comfortable looking stylish with a pair of Stinky Socks.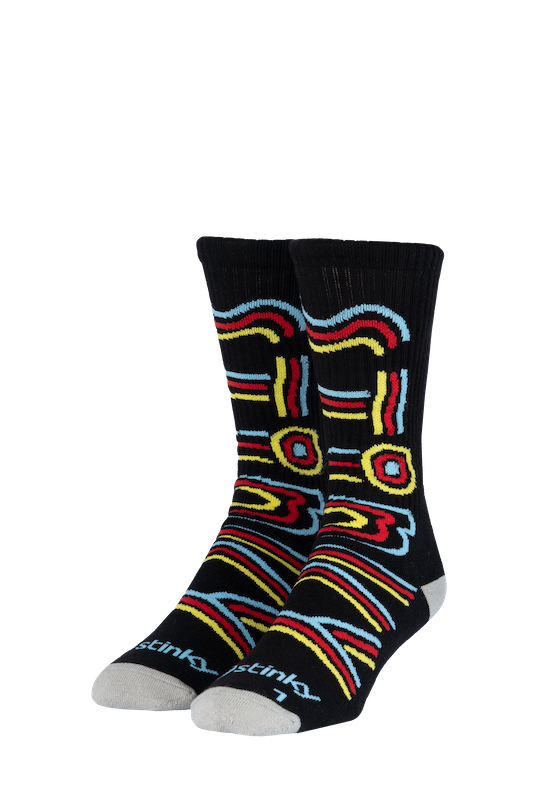 The Fox Crew sock – Feel the comfort everywhere you go, our "Fox Crew" sock performance identically whether you are in nature or around the city. You'll stay fresh for longer, with an cool breeze effect in the summer and a warm one during the winter.