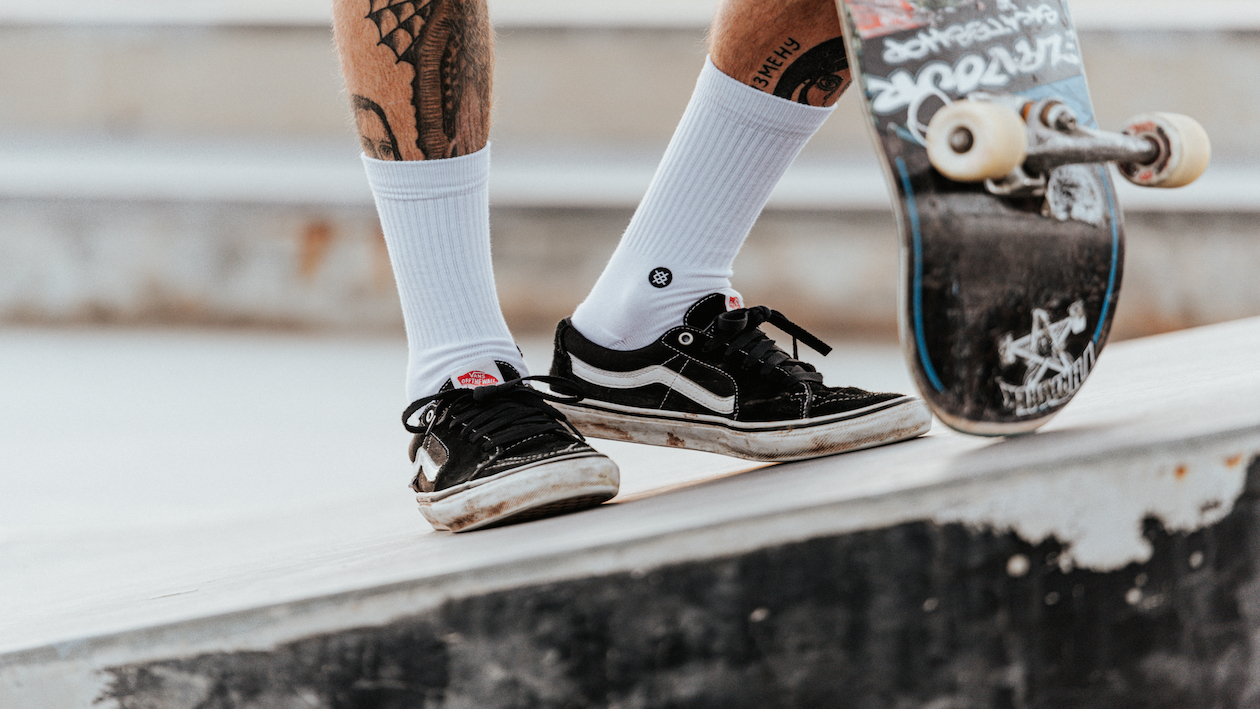 Stance 2022 Socks Preview
Retail Buyers Guide: Socks 2022 Retail Buyer's Guide
Brand: Stance
Interviewee: Rich Philip, Marketing Director
What is your collection theme and which stories are you telling to get customers stoked on socks with a boardsports flavor?
We continue to focus and invest in two core sock categories for 2022. Our casual range and our performance, tech range. For both we have our inline, seasonal styles, partnerships along with our always-on Staples range which spans categories which we are continuing to invest heavily in for 2022. The Staples are our classic styles which have really become a go-to for our customers. Clean lines, on-trend colours and simple, understated designs. They can be paired with almost any style and look great whatever your expression. Everyone appreciates the first time fit of Stance and for this year we've widened our Infiknit™ collection to ensure maximum durability through a premium yarn construction specifically targeting high-friction areas for an all-new super strong standard in durability. Classics with a lifetime guarantee. We're also investing heavily in our core athlete collaborations, from our core young riders like Beatrice Domond, Kader Sylla or Jackson Dorian to the industry heavy weights such as Andrew Reynolds, Chippa Wilson or Jed Anderson. You'll see collaboration socks from all of these and more throughout 2022.
What general trends are you noticing?
This is wider than the sock category but we're seeing that customers are willing to invest in accessories, apparel and fashion that lasts. The pandemic has moved a whole raft of customers away from throw away, single use fast fashion and allowed them time to focus and invest in their core basic, those staple lines. We're seeing that they are now researching and spending money on the premium basics, products they know will stand the test of time, from a look standpoint or a quality and fit.
Another trend we're seeing is the movement of action sports into more traditional performance sports. Lockdown restricted many of us from hitting the local beaches or mountains and the industry is a passionate and active group that out of necessity have been finding their outlet in new sports, to get their fix! Sports such as gravel riding, MTB, running and hiking. We know that the sock offering in these traditional sports can often lack any form of design aesthetic and our customers are looking for the same fit and aesthetic they've come to experience from Stance across the lifestyle collection yet finding that the technicity of our performance range is one of the best in the market.
How are you segmenting your boardsports sock collection?
We continue to focus on working with the buying teams to make sure that the right product is available in the right doors, this ensures that customers can find the products they're looking for and that the relevant stories can be found in the doors in which it was designed for. The ASR doors continue to be a big focus for us in 2022 and beyond and it's still very much at the heart of our brand. We're always on the lookout for partnerships or collaborations within the industry to fuel growth and maintain our authenticity in the channel.
How are you helping retailers sell your socks and educate customers (POS displays, etc.)?
We are undertaking the biggest update of fixtures in five years, with an experienced team supporting retailers grow our brand within their doors. We've seen some great growth 2022 and we need to future proof our retail footprint to ensure our key retailers can showcase the brand and expand into our new categories in the best possible way. We are also migrating from the floor to the wall in many of our key doors, allowing a much broader offering to be displayed. A large part of the customer journey revolves around the impulse purchase, customers see the aesthetic of the product or connect with our partnerships, this means that how our socks are displayed at retail is essential to the success of Stance instore. We've been working through our network to migrate our key doors to go floor-to-wall and we will continue to heavily invest in this programme throughout 2022.
Education takes centre stage in Q3 of 2022 , with a whole new education program for all sales partners utilising our in-house tools and new central asset bank StanceInsider.com. We know that floor staff are incredibly passionate about Stance so we will be building store staff programmes which give them access to our full product offering, including our new categories, along with educating them on how to confidently promote our brand in their stores.  
What are your main price points for next season?
Our casual socks are priced between £10.99 and £12.99 and our performance or collaboration socks between £16.99 and £19.99 for our Snow socks. Our prices vary slight depending on the tech – Feel360, Butter Blend or Infiknit
Which technical features are you the most proud of? Anything new to talk about here?
One slight misconception we found in the early days of Stance was that whilst the socks looked great, there wasn't much tech in our socks. This couldn't be further from the truth. We completely re-designed our sock from the ground up. Our collaboration with the NBA back in 2015 gave us the ultimate R&D platform to build a sock that was capable of taking an absolute pounding on the court yet perform equally off-court. We have continued to build on this and every season we focusing on incredmental improvements, always pushing ourselves to build a better sock.
For 2022 we have three core technology programmes each addressing fit and feel of our socks. For comfort we have Butter Blend, for durability we have Infiknit™ and for performance we have Feel360™. Our Staples products sit across the technologies in addition tot he usual seasonal injections and collaborations.
Best Sellers
Icon 200 Crew
Every drawer needs a reliable, every day sock and our Uncommon Solids are steady as they come. Expertly crafted in lush combed cotton and now available in our ultra-durable Infiknit™ technology, think of the Icon as essential for all your daily endeavours.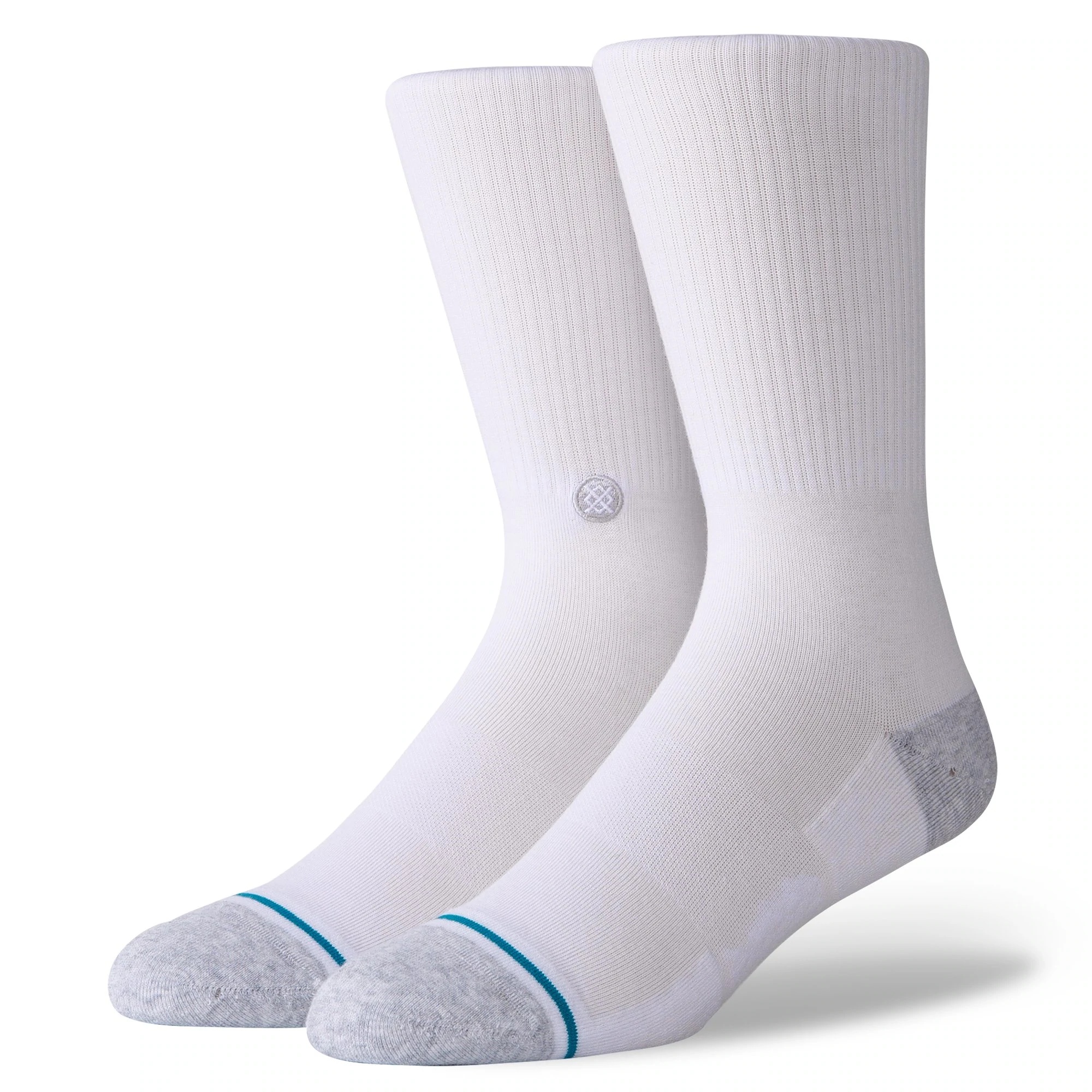 Beatrice Domond Crew Sock
Some people consider Beatrice Domond the future of skateboarding—and those people are here at Stance. With a nod to her signature braids and intrinsic style, these crew socks are minimalist yet original. To satisfy the demands of skating, the Beatrice Domond crew is created with Infiknit™, meaning it has a lifetime guarantee against any rips or holes.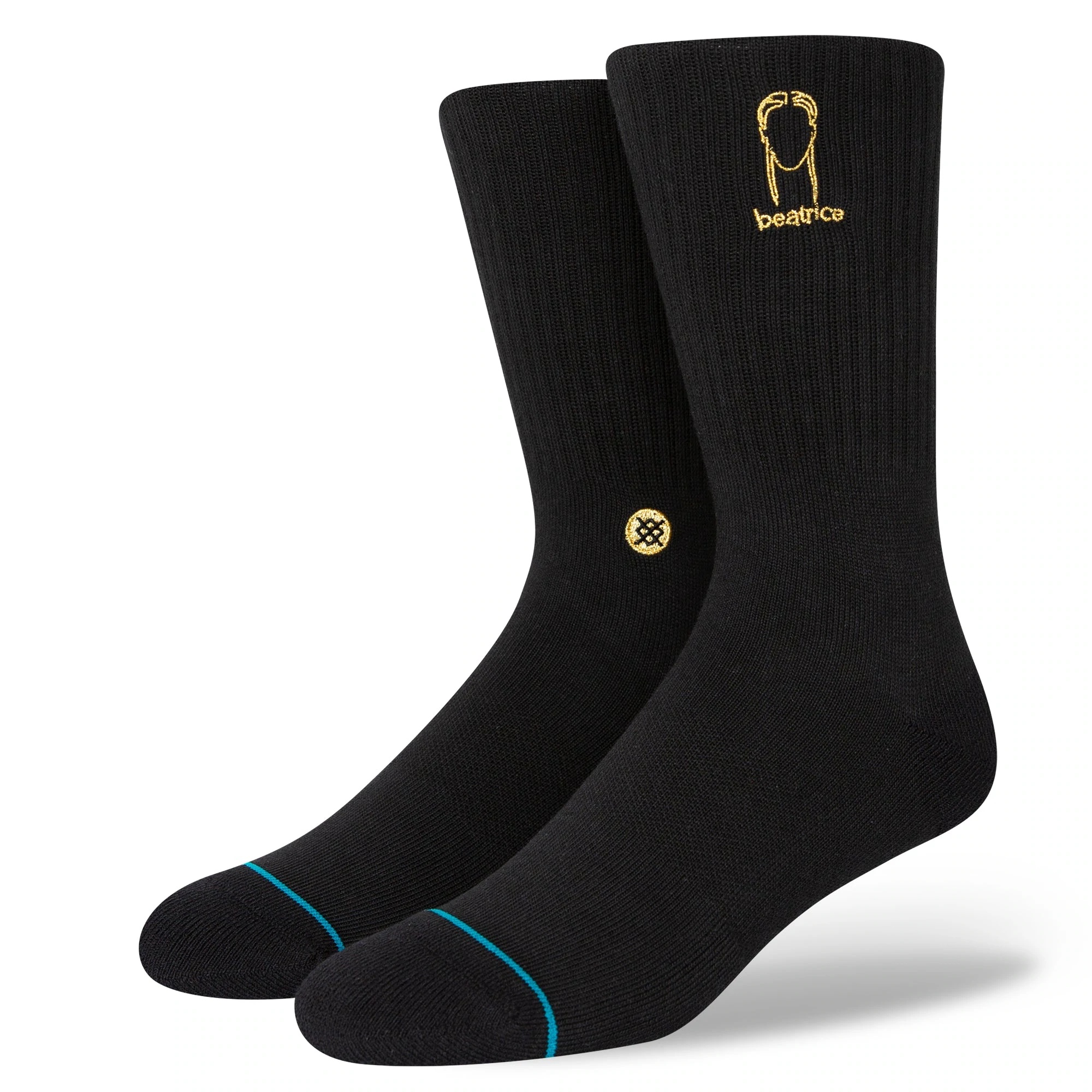 Camper Adventure Crew Sock
The great outdoors calls for high-performing accessories and equipment. Made with Infiknit™ for guaranteed durability and Feel360™ for total climate control, Stance Hike socks are built to elevate everyday adventures.