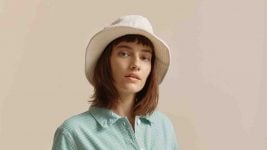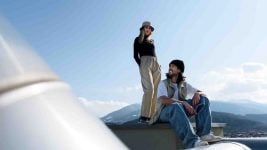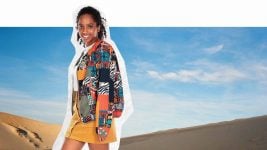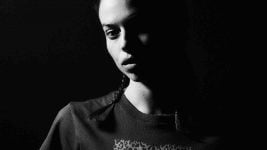 Women's Streetwear S/S 2022 Retail Buyer's Guide
With streetwear being somewhat of the "problem child" in the Boardsports Industry for quite some seasons, who would have imagined that a pandemic would bring a sudden boost as we've seen in skateboarding over the past year? With females right in the middle of it! Report by Anna Langer.  
One year after the start of the pandemic, despite the losses in all areas of life, the vibe is a positive one. Julian Wolf, Head of Marketing at Homeboy can't recall the "European, or global, market ever being better in this sector than it is now. The 90s are celebrated as the great boardsports decade, but then came Covid…. people used these difficult times to reorient themselves towards individual sports." IRIEdaily suggest that "skateboarding had the biggest growth for a long time" and Alpha Industries attribute that to the fact that "due to lockdowns and restrictions people appreciate more and more to go outside and being active". 
To help the retailers roll with this positive outlook, IRIEdaily have increased their number of carryovers and adjusted the collection range to give their customers the possibility to keep on selling parts of their 2021 products again in 2022 for full price and not to be forced to clear out all stocks.
TRENDS
"The summer often feels like an awakening. The senses come alive, as the days get warmer and longer. How something feels will affect the way we feel," explains Protest  Head of Womenswear Ine Wouters about their "most textural collection yet." IRIEdaily also see SS22 as a new start: "After all this time in home office or home schooling the collections will be more colourful, fresh and playful." Brixton infuse retro inspired colour, print and pattern into classic utility silhouettes: "This unexpected clash brightens up the world of surplus and evokes a feeling of happiness and casual days" says Ashley Holthaus, Brand Marketing Manager. They focus on pieces that can take you from out and about to the comfort of your home, mixing military and workwear/ utility with the joyful retro times of the 70's.
The boom in skateboarding entails a "tougher Unisex look with a bit of grunge inspiration" says Ines from IRIEdaily who feature a sporty 70s approach in the varsity college direction. Alpha Industries agree that "baggy and oversized, casual streetwear is no longer just for men," offering many new styles and silhouettes, including "matching tops and bottoms in the same colour or with the same pattern" says Julia Böhmer, Marketing. Protest also mentions shapes, in dresses, skirts and playsuits, as major theme for SS22, while Homeboy's theme for the collection is "progressive with heritage", borrowing from the style they created at the end of the 80s.
COLOURS & PATTERNS
"Colour is key!" says Ine from Protest, who feature sunburnt tones like terracotta, dusty pinks and sage greens. Alpha Industries use pastels besides all-time classics military green, black, and dark blue, while Iriedaily also offer "fresh pastels like soft orange, sun yellow, soft lilac and warm earthy tones like toffee, honey and masala." Brixton work with retro inspired shades like washed back primaries and fun colour pops.
Homeboy predict that "coloured embroidery or subtle patches in bright colours will definitely be a hit", Brixton introduce "new hickory stripes, classic gingham, and, of course, plaids, plaids, and some more plaids." Alpha Industries offer "rainbow reflective and shiny prints" next to creative takes on their logo and heritage motives. DC showcase patterns like "Leopard, In bloom, street market" and Iriedaily take inspiration from the 70s trend with flowers and vintage inspired animal patterns.
FABRICS
Speaking of fabrics it's obvious that a sustainable approach to sourcing and production is no longer a niche market. For IRIEdaily their main claim for SS22 "Equality is Quality" also includes treating the environment with respect, focusing on sustainable materials and behaviour, especially their cooperation with the Fair Wear Foundation. DC list sustainability as a major trend in all categories as well: "Our Resolve project will be evolving from style and material specific storytelling to an elevated campaign that celebrates the entire program," including organic cotton and recycled polyester for a brushed fleece and a water-resistant windbreaker with recycled nylon fabric.
Following their texture theme, Protest also features plisse, crinkle and crepe fabrics, terry towelling, lurex striped sweat fabrics as well as new burn-outs. Brixton expand their spring flannels into new plaids and a lightweight corduroy, textured sweater knits, rayon crepe, rib knits, slub jersey, vegan leather, and high sheen nylons. Alpha Industries experimented with new materials such as slub French terry or velvet jersey, Homeboy introduce summer fabrics like linen and IRIEdaily feature lenzing Viscose in dresses, pants and shorts.