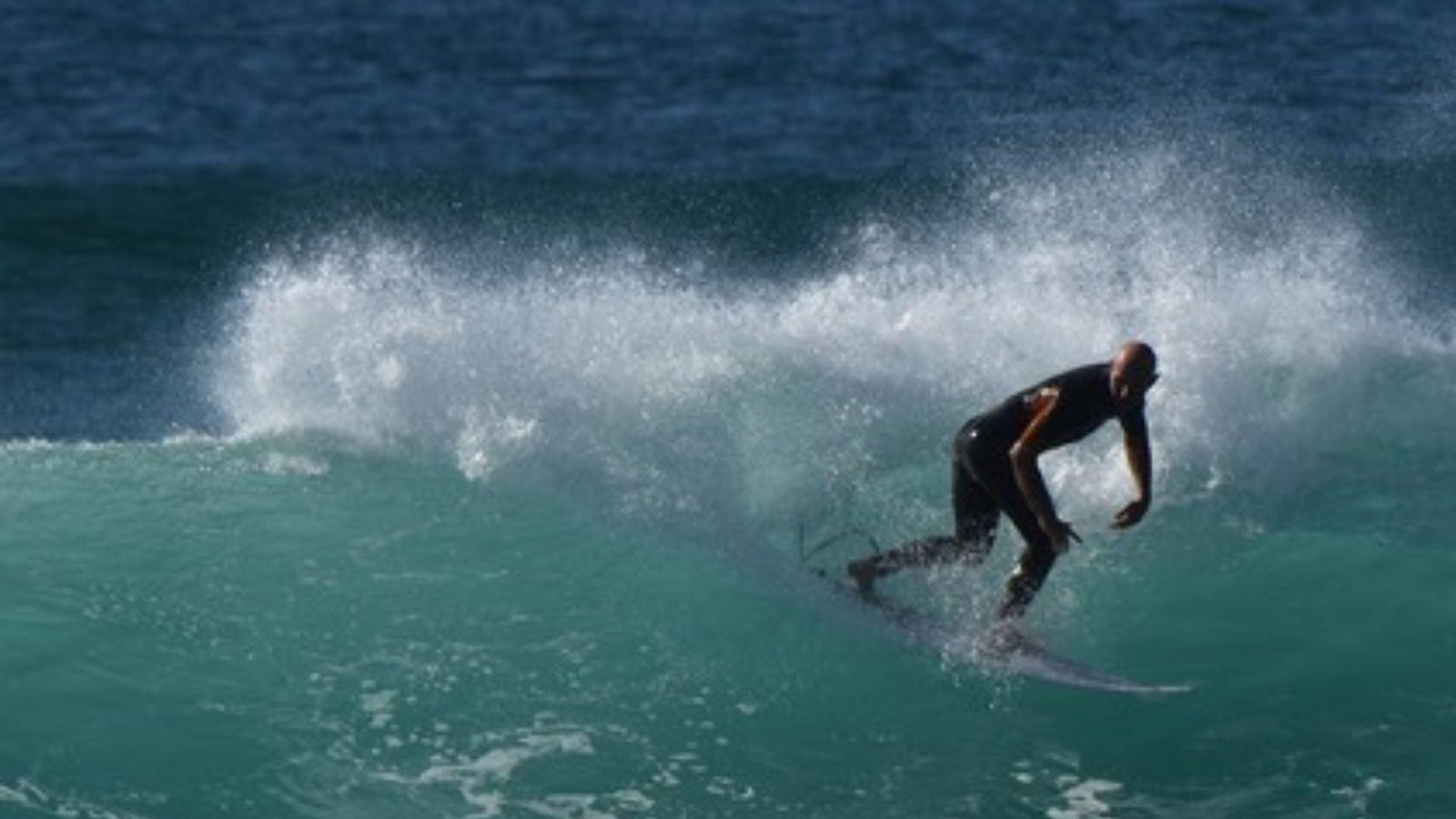 Simon Anderson 2019 Surfboard Preview
Retail Buyers Guide: Surfboards 2019
Brand: Simon Anderson Surfboards
Interviewee: Simon Anderson, Shaper, Designer – Simon Boards
Nuno Viegas – Simon Surfboards Distribution – Glassing Portugal / Glassing Monkey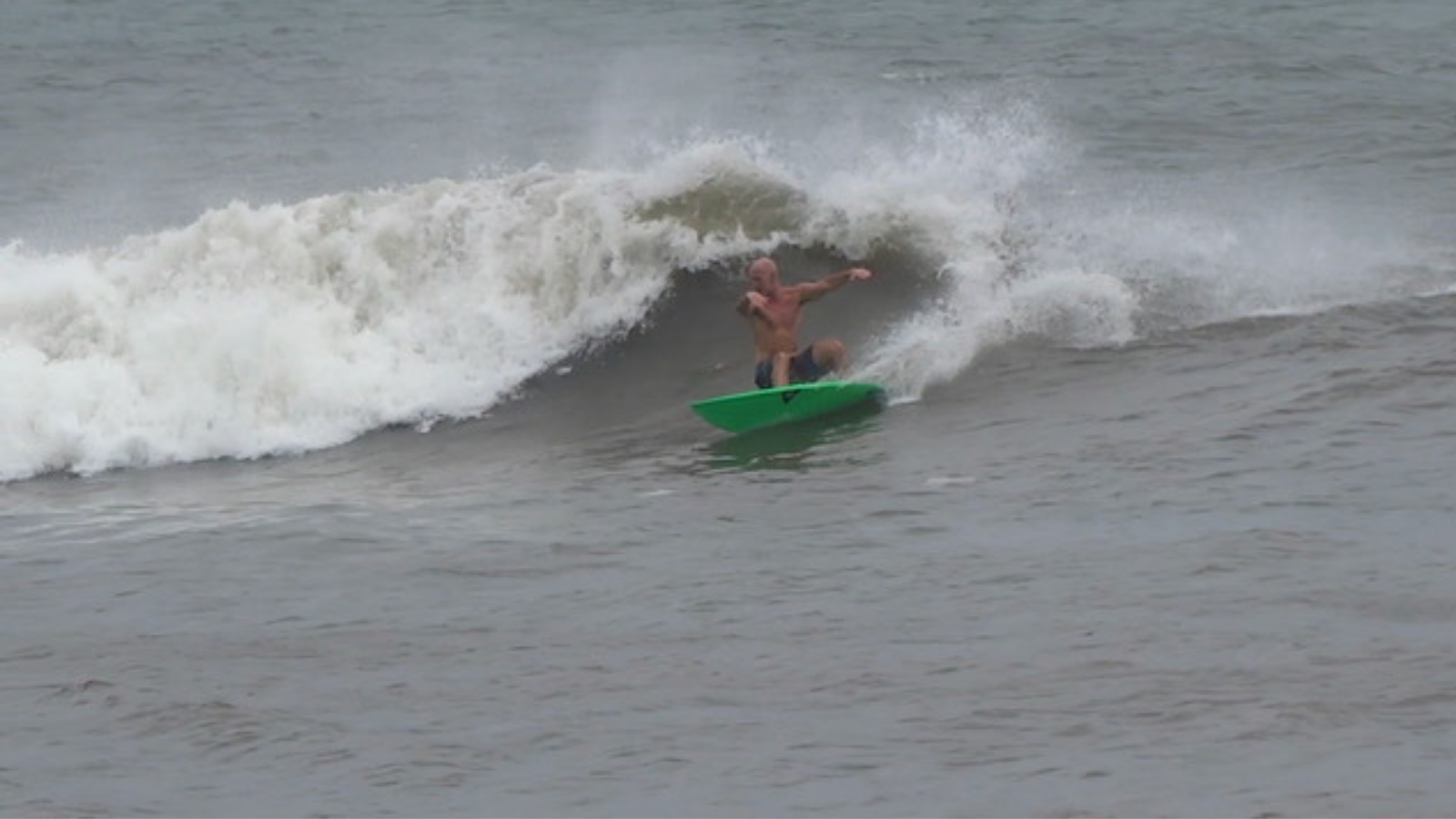 MARKET FIGURES

Has 2018 proven to be a successful year as far as sales are concerned? Which countries/regions are on the rise? Which are weakening?
SA: Sales are generally decreasing globally but I have some new manufacturing distribution partners in areas like Spain, Portugal, the US and Japan that have good potential for growth.
NV: We are betting in the new image of Simon Boards and to a close customer encounter, Marketing is been work with this brand. Too many brands are appearing in the market so we need to focus on the ones that really made history and bring that same history to costumers surf.
BOARD DESIGN

Which were the most popular categories of surfboards in 2018? (high-perf, hybrid, retro-oriented, midlength, longboard, softboard…) Which ones you are betting on in 2019?
SA: Performance fish and retro boards are strong and looking good for 2019.
CONSTRUCTIONS

Are we over the ol' "My Shaper is not Chinese" debate?
Will tech-fancy EPS constructions trickle down into the traditional PU surfboard? (inserts, carbon layers, fresh blank constructions…) Which are your 2019 innovations in this area?
SA: No it's important to have a relationship with a shaper, manufacturer or shop in your local area. Chinese product is fine for beginners and only serves to establish value in locally made boards. EPS PU cross-over is already happening and will be interesting to keep an eye on developments. EPS is definitely here to stay. I see too many young good surfers on this technology. I think it is a difficult task to get the right EPS board to suit the individual. So surfers should continue to be careful.
I will continue to promote/manufacture regular EPS (locally made in Australia) as well as TSA Simon Boards manufactured in Thailand at Cobra (distributed globally) utilizing XF technology incorporating Biaxial Fibreglass and looking at Flax EPS Epoxy for 2019.
For Spain and Portugal custom made EPS Simon Boards in Carbon Rod Technology have been tested personally in France at Hossegor and I'm happy to endorse custom CR technology in 2019.
NV: We are developing a system called CRFlex 2 with our technology blank for Simon in Portugal and Spain. The boards are going good with an amazing performance in the water. Simon even tests it himself last year in France and he approved. They are available for order and I hope stores start to insert new tech boards in their racks of boards to sell.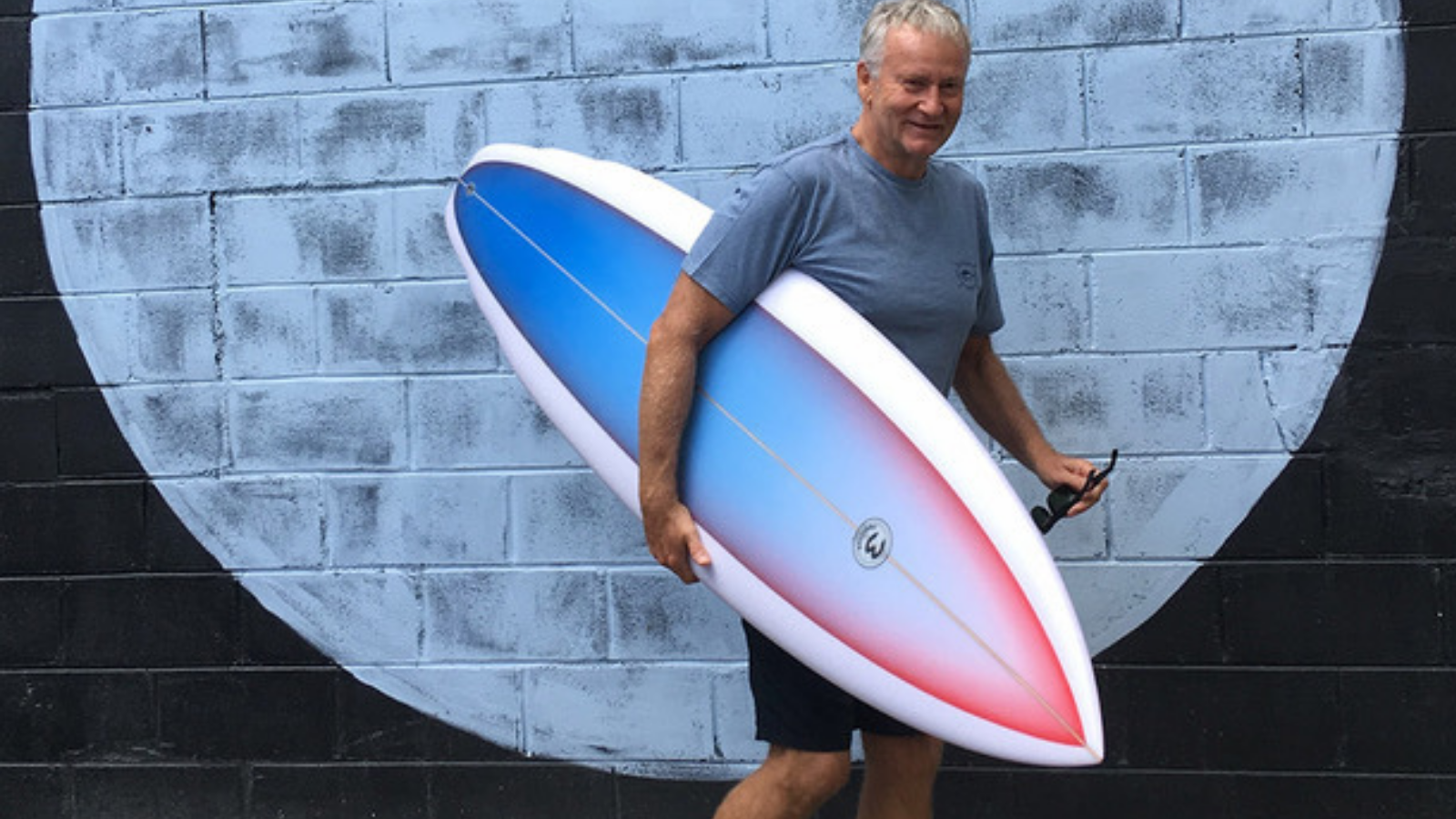 PUBLIC DEMAND

Which are your 3 top selling boards? And why are they doing so good?
SA: 5 Spark – versatile performance fish, good for the most prevalent conditions experienced worldwide, year-round, that is small waves, best in 2 to 4 feet.
Mollusc – 1 to 4-foot all-rounder, wider nose round tail established in 2005 and a user-friendly small wave board that can be customised to be performance plus.
Heritage Series – retro style 80's inspired with a flyer or double flyer featuring flatter rocker, vee bottom, thicker nose and tail with a flatter deck. Feels nice to paddle, and can have more volume and still hold well through turns because of the vee. Suitable for average to expert surfers bringing back the feel of a by-gone era still relevant today.
NV: Simon is developing the new Heritage Series, a mix of a retro board with advance behaviour. Maybe the solution for those surfers that want to have fun, remember old times without losing some board response.
GO GREEN

What is the house politics regarding greener materials, wastes and safety conditions on the production line?
SA: My brand has manufacturing/distribution partners Worldwide. Generally speaking, my numbers are low so my negative impact is minimal.
But I'm happy to endorse greener technology boards providing they surf well and genuinely are environmentally less damaging.
I think there is a massive grey area in what is greener and what isn't.
My policy is to make good boards that surfers want to surf and keep for a while, thereby helping the environment by producing fewer boards.
NV: we at GM concern a lot with greener materials, since the leashes we sell in the factory store, Revolwe, until our EPS eco boards development project.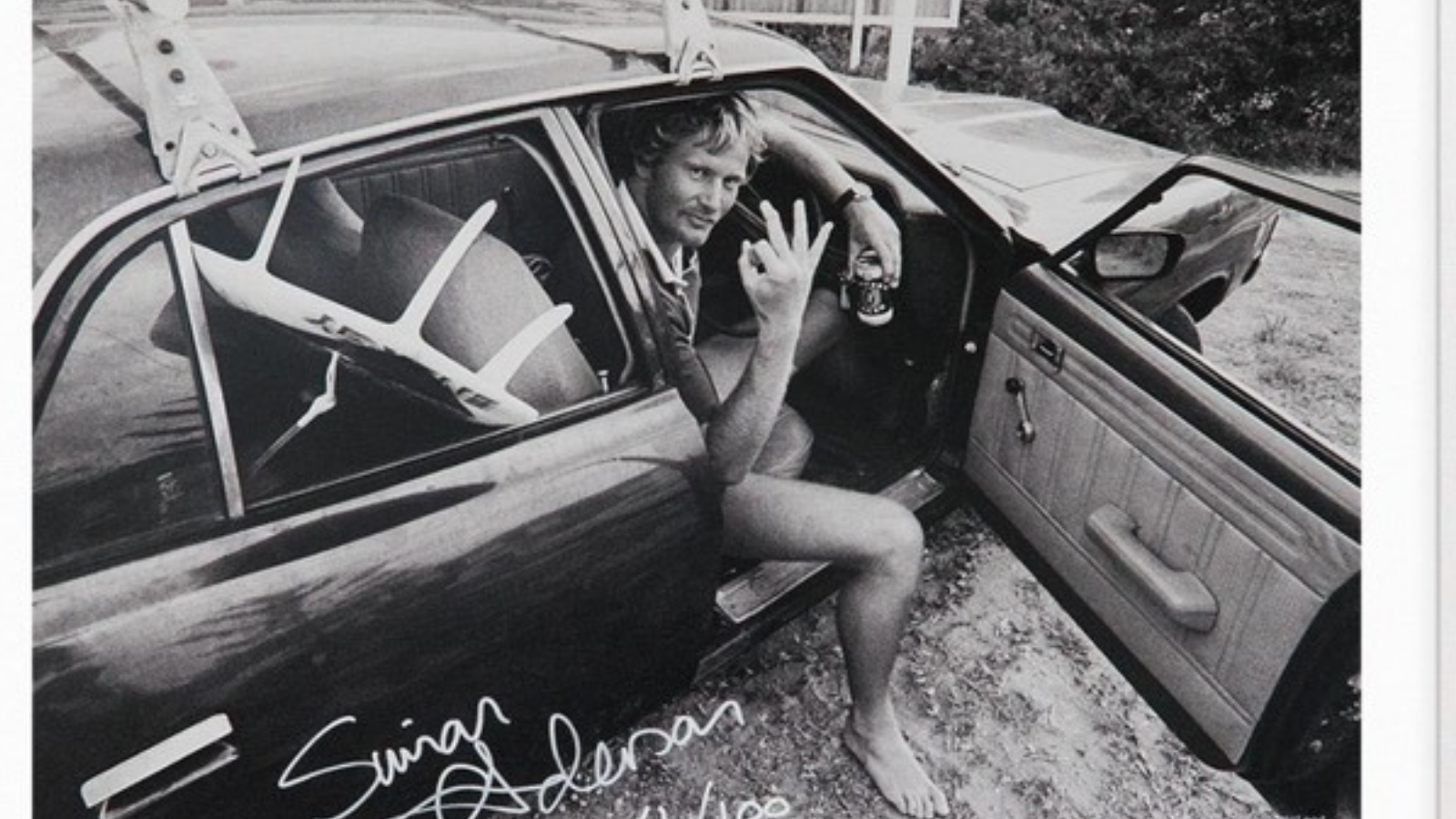 PRICEPOINT & DISTRIBUTION

How do you position your offer between the pricey value-added boards and the entry-level pricepoints? How do you split your offer in between brick&mortar retailers, online retailers and D2C?
SA: I think it's very important not to undersell your product.
The biggest problem for the manufacturer is low pricing.
We make boards because we love surfing and designing, shaping and manufacturing boards that are an improvement on boards previously produced.
This is a high-value service and not easy to accomplish.
Personally, I like to be positioned at the higher end of surfboard pricing, but take into account market leaders, and if anything depending on the strength of the top brands in the marketplace, position pricing just below that top brand/brands.
Value-added products also help to keep prices at a point where the manufacturer is making money. At the end of the day, that's what it's primarily about.
Offering Limited Edition collector's items or Reproductions from a bygone era with links to the present has the effect of creating top-end pricing that tends to keep overall pricing at a rate where being a boardmaker is viable.
It's a tough industry and not a nice environment day-in-day-out in a surfboard factory.
So it's important staff are well paid and the owner makes a profit so you can get out reasonably early with a reasonable level of health. Direct sales are most important to smaller number of board makers.
Wholesale and online sales are a necessary evil for the big boys.
Fortunately, this slippery slope is something I don't have to deal with.