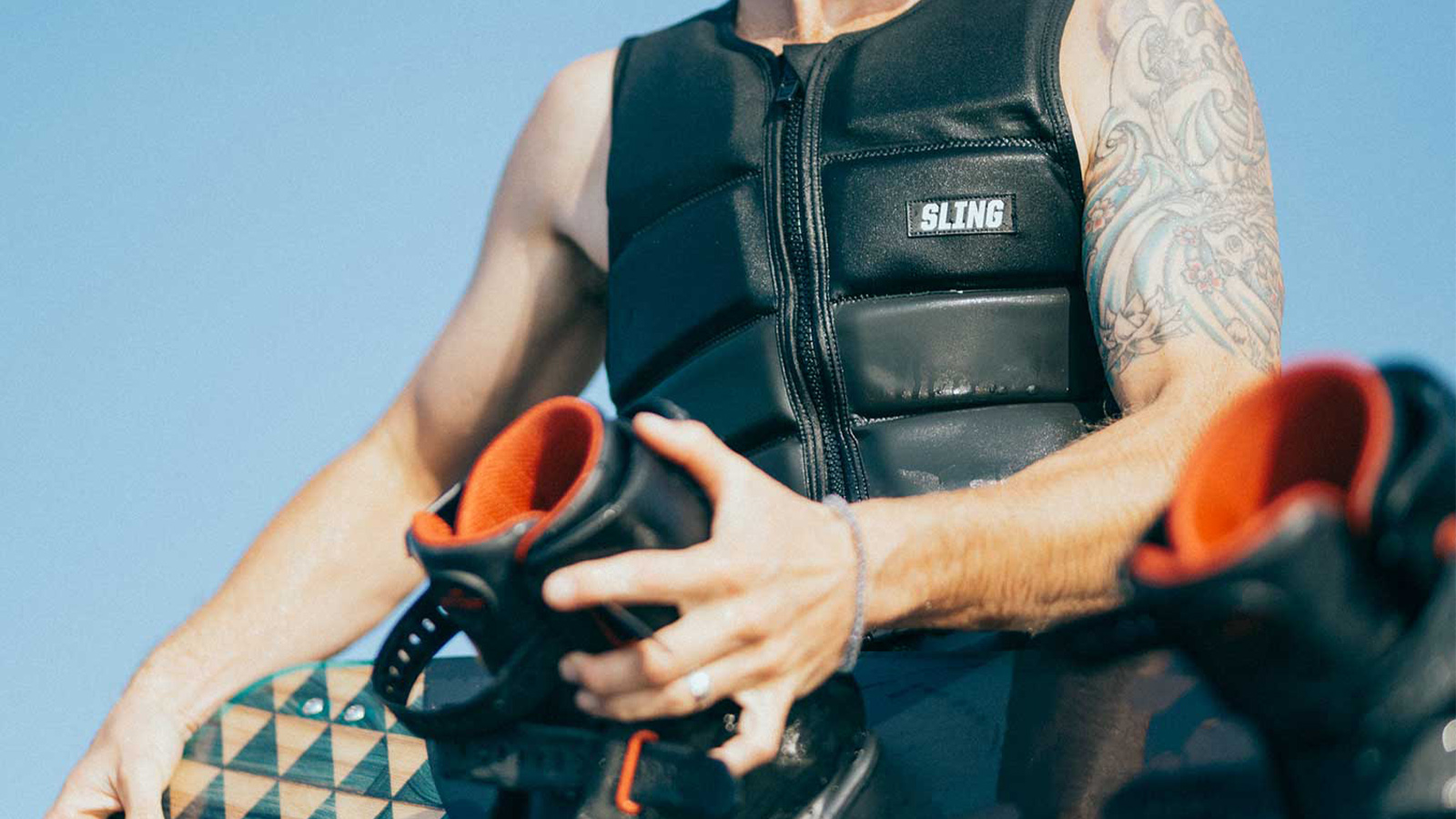 Slingshot 2020 Impact Vest Preview
Retail Buyers Guide: Impact Vests 2020
Brand: Slingshot
Interviewee: Jeff McKee, Brand Manager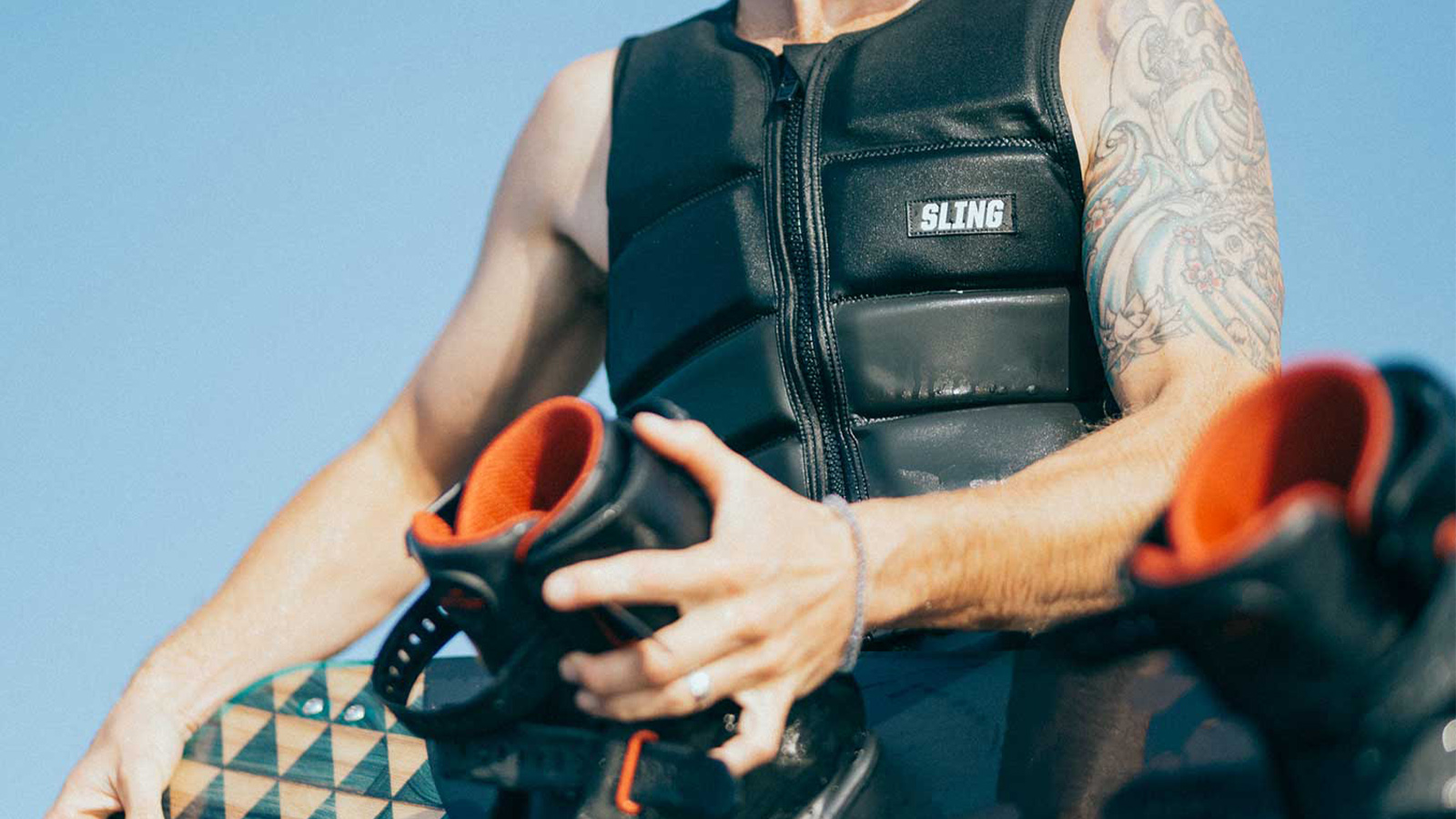 Are you designing crash jackets for a wake market segment? Or is the same design being sold over the whole market. Which market is giving you the most growth? Which market is giving you the most direction in terms of the design and look of your crash jackets?
Our 2020 wake impact vest is one simple design being sold across all segments of the market from boat to cable and wherever else you feel the need for a little extra protection and floatation. The cable market is undoubtedly a strongpoint for Slingshot, but our vest is built for all waters.
What style is your brand aiming for, what is the process of determining what your crash jackets look like?
When designing the impact vest our #1 priority is not style, it's function. The vest is made to serve its purpose without hindering your own personal style. If you like to wear a bugs bunny shirt while you ride, wear it. If you like a full cut helmet and fake tattoo sleeves with speed goggles, WEAR THEM! The jacket is made to blend and complement your own personal style.
What trends are you seeing in terms of fit, feel and protection in your crash jackets. What do you think your customers want and what has worked well for you in terms or fit, feel, protection? For example, do end users want a thicker more protected crash jacket at a wake park (as they fall onto solid features at 20mph) or do people want as flexible as possible?
Flexibility and comfort seem to be the top priority amongst our team of riders. The simple front zip makes for the easiest entry and exit as opposed to the shake, wiggle, and dance routine we've seen with pullover jackets in years past. In regards to thickness, we believe for it to be worth wearing there needs to be a benefit of both floatation and protection. the thickness is right there in the middle of the planning field. Enough to comfortably float the rider and protect the ribs, but not so thick that it gets in the riders way and hinders things like handle passes.
What technology or materials are using in your crash jackets to give you a unique selling point?
We've worked over the past several years to refine the fit of our impact vest. The foam layout and segmentation are designed to move like an extension of your own skin. Bending and stretching in synch with your body movements as opposed to bunching and folding/hindering rider movement. The waist buckle secures the fit and prevents roll ups during high speed wipeouts while the zipper lock prevents blow outs, nip slips, and complete loss of garments. Say no to yard sales!
How do your team riders influence your soft good offering? Do they have signature soft goods, do they help with design, do they suggest ideas to you?
We absolutely take suggestions from our team riders and try to build products they are proud to wear. Our team riders are known to be some of the most creative and innovative on the water, so their input undoubtedly carries weight! When the Space Mob is asking for impact vests, we know we've built a winning product!
Best Sellers
Slingshot 2020 Impact Vest