Slingshot SS20 Wakeboard Hard Goods Preview
Brand: Slingshot
Interviewee: Jeff McKee, Wake Brand Manager – Slingshot Sports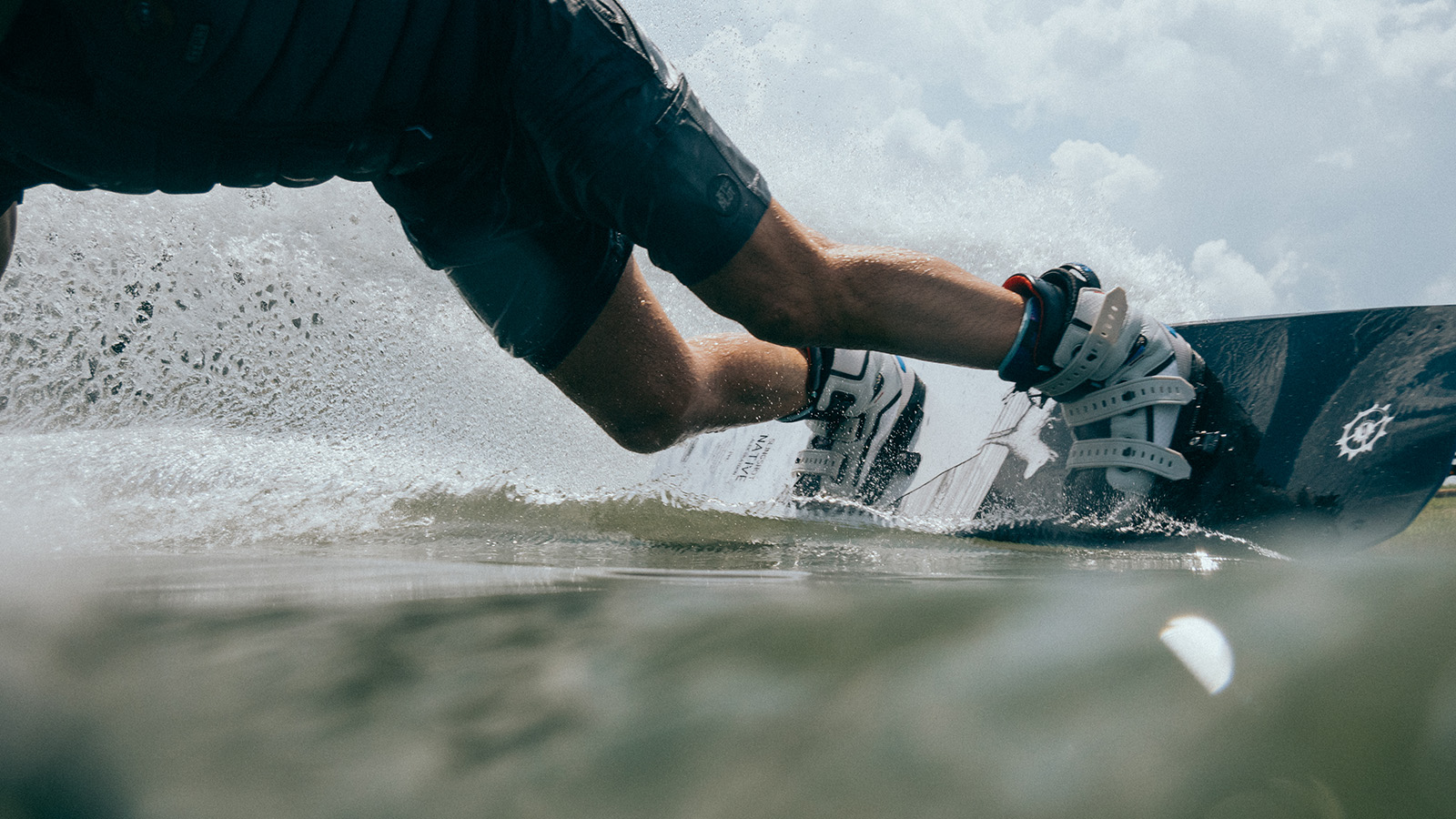 Current Trends. What are the main trends for 2020 in the wakeboard hardware market, in terms of categories? Where have you seen the biggest growth so far in 2019?
Simpler boards, more focused on flex patterns and overall "feel" on the water as opposed to external features like channels/molded fins, etc. Bigger boards are also a HUGE trend we are seeing, with riders sealing up into the 150 cm range regularly, and of course new closure systems like Slingshot's Gummy Straps! 
Future Trends
What do you believe will be the main trends for 2020 in the wakeboard hardware market, in terms of categories? Where do you expect the biggest growth in 2020?
More park boards in longer sizes as well as specialty directional type boards that keep riding fun. The cable market continues to grow wakeboard and boot sales and the boat market is really becoming surf and foil focused as of lately, just for the fact that it's something new and different to experiment with!

Board Hardware
What was successful for you in 2019 in terms of product technology, or changes in product you implemented. What is new for your wakeboard construction and design for 2020 and are there any trends in terms of design and construction that the entire industry seems to be progressing towards?
FLEX continues to dominate board designs more than anything. smooth bases for parks, longer lengths, higher durability, etc. It's all about what's happening on the inside of your board these days, not about what feature you've molded into the base of the board or what it smells like after you scratch it 😉
Boots Hardware
Which of your boots are selling well in 2019 and why? What is new for 2020 in terms of boot design and construction. Are you bringing in any expertise or creating partnerships with footwear brands from outside our sport, eg snowboard boot companies, etc?
Slingshot's Gummy Strap closure system continues to prove superior to any other closure we've seen over the years. The comfort is unmatched, they are extremely easy to take on and off, and never come unstrapped – eliminating one of the biggest headaches for users and obstacles for designers when it comes to a waterproof solution for strapping in securely! For 2020 we have a new grom boot for the kids as well as the first ever "Space Mob" boot – with removable liners for the park, a bottomless base, and two stiffness options with and without the secondary tongue installed.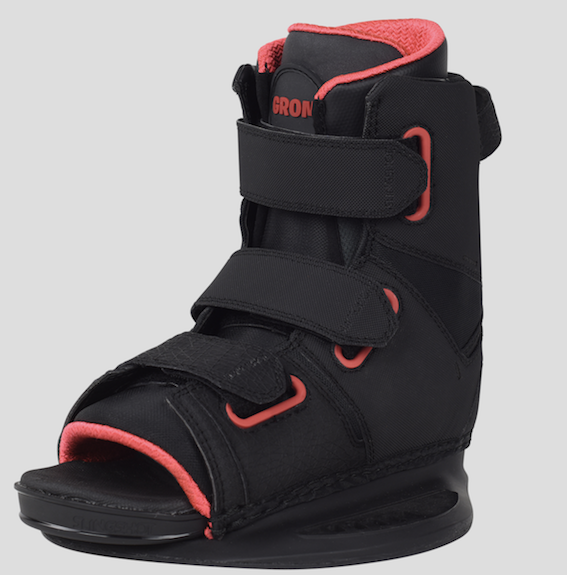 Aesthetics / Pro Riders
Any stand out new graphics or artwork collaborations? How important is it to your brand, to have Pro Models and how much freedom do the pros have in term of graphics?
Our team has complete creative freedom when it comes to designing board graphics. They pick the artist, they pick the concepts, they pick the colors and more. It's one of our favorite parts of the product design process and we get tons of compliments for being brave with our graphic design. The wakeboard market is fun and youthful, so we agreed our artwork should be too! We're always working with new and different artists including Wes Jacobsen, Kim Kirch, Joerg Koziol, Jonas Claesson, Alina Scherbakova, Carson Wiser and more… 

Retailer Help
How are you helping retailers sell your product and which method of help seems to be the most effective?
The biggest thing we do to help our retailer is ensure that the hype for the brand is there, so that when a customer comes through the door, they already know what they are looking for. They are educated about Slingshot, fans of the team and product, and looking to join the lifestyle and movement that we have created! 

Key Products
Tell us about your 3 key products for 2020 and why you think they will be great sellers?
Grom Boot – All NEW for 2020! We were tired not having a dedicated boot to complement our top-notch super grom board, so we built a full blown version specially for the young rippers in our fan club! Designed as a smaller version of our Option boot, the Grom comes with a simple three-zone velcro closure to allow for a custom fit and to make strapping in and out quick and easy.

Native – Inspired by one of Slingshot's flagship models, the Native is an ALL NEW crossover board to dominate both the boat and the park. The subtle flex tips of this board feature an exaggerated elliptical concave that delivers fun and floaty transitions from edge to edge. In the park it embraces round surfaces and helps riders lock in for longer presses, while offering more control and "feel". If you were ever a fan of the "Recoil" model from past years, it's time to bust out your checkbook and jump aboard this new rendition!

Volt – The Volt is the cable-exclusive sibling to the Native, offered in sizes all the way up to a 158 cm. With a thin profile and flex tips, it's the new king of the park for riders who are wanting more surface area and more control on rails. Fully equipped with subtle flex tips and an exaggerated elliptical concave, you'll be pressing harder – for longer – in the park and have a whole new appreciation for the term "feel" when it comes to obstacle riding. The Volt's continuous rocker makes it fast on the water as well so you can ride away from the kickers clean and with speed. We're sizing up year after year…are you?


Fatal error: Allowed memory size of 268435456 bytes exhausted (tried to allocate 7310464 bytes) in /srv/users/boardsportsource/apps/boardsportsource/public/wp-includes/wp-db.php on line 1889