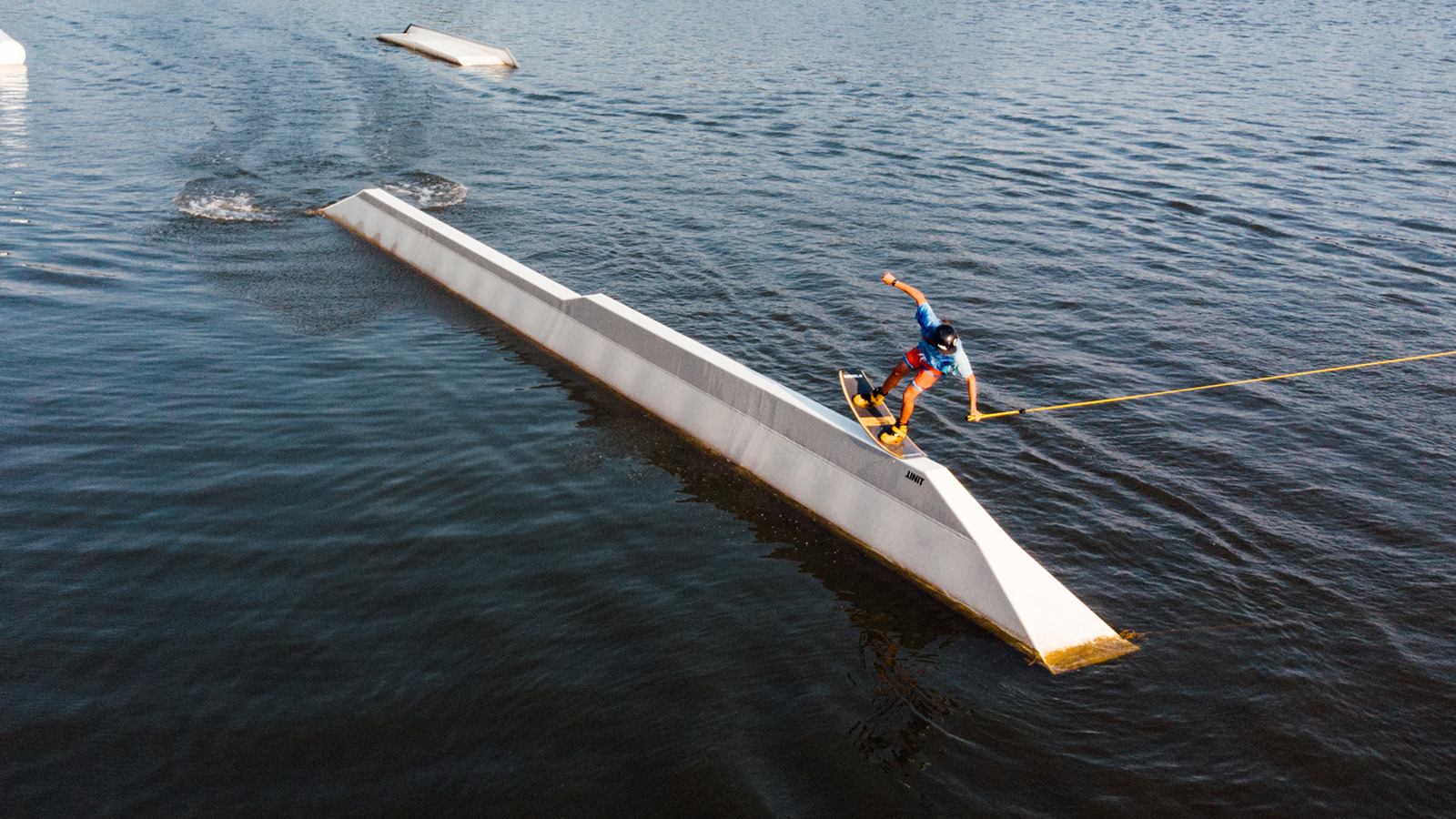 Nobile SS20 Wakeboard Hard Goods Preview
Retail Buyers Guide: Wakeboard Hard Goods SS20
Brand: Nobile Wake
Interviewee: Gosia Rosiak-Brawanska, Marketing Department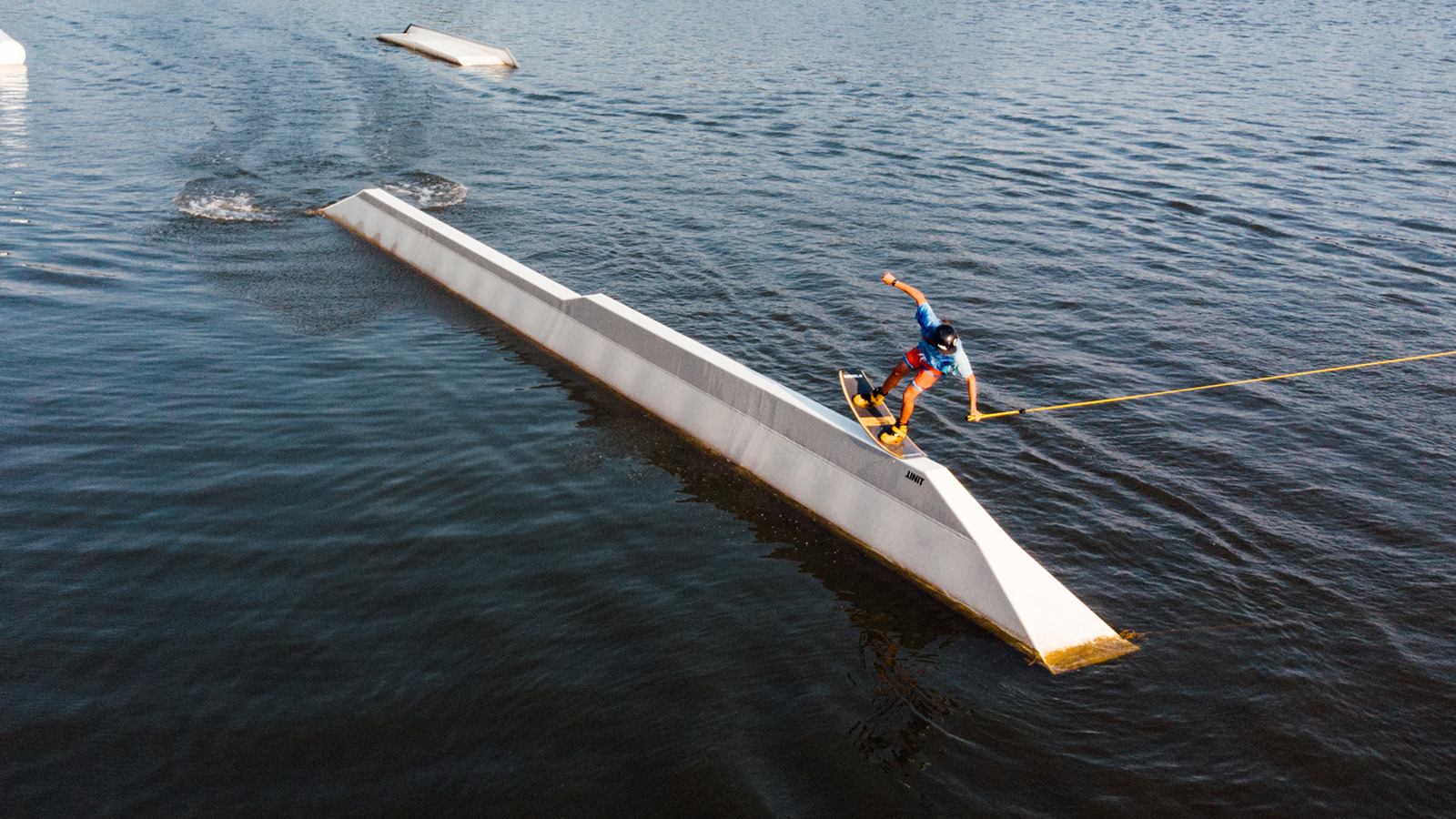 Current Trends. What are the main trends for 2020 in the wakeboard hardware market, in terms of categories? Where have you seen the biggest growth so far in 2019?
There are several trends on the market. One of them is bigger and bigger sizes and more and more flex boards. Another trend is the growing specialization of products for very specific applications, the purpose of the board is narrowing.
Nobile specializes in cable park boards and we are strong here. Both in the category of technologically advanced boards for professional/advanced riders and in rental boards category
Future Trends
What do you believe will be the main trends for 2020 in the wakeboard hardware market, in terms of categories? Where do you expect the biggest growth in 2020?
We believe current trends will continue and Nobile will keep focus of developing in our cable park specialization.
Board Hardware
What was successful for you in 2019 in terms of product technology, or changes in product you implemented. What is new for your wakeboard construction and design for 2020 and are there any trends in terms of design and construction that the entire industry seems to be progressing towards?
The year 2019 was a year of change and reorganization for Nobile, at that time we were working on improving the production technology at our sister plant NBL Sport. It was a time, we worked on redesigning the construction using our patented APS technology to reduce the weight of the boards while increasing strength. Our strengths are wooden cores in pre-stress technology (APS), which allow for precise design of the board's flex, increase its reactivity and durability while reducing its weight. We design boards so that they are less heavy on the knees during landing and so that they correspond to the even higher level of driving of competitors.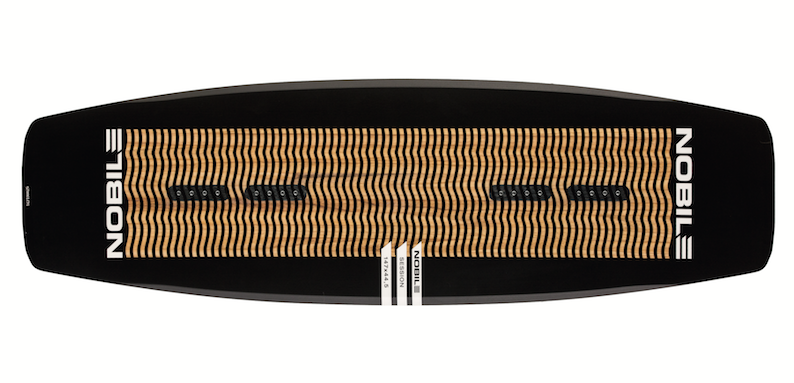 This rising level of pro riders will drive the industry to build bigger and more resistant boards to make sure riders will have safe, smooth landings while boards will have to be reactive to create big pop. The industry will have to find its way to achieve it. Nobile achieves it thanks to APS technology.
Read more about it:
APS (Technology Added Pre-Stress)
Pre-Stressing means the intentional creation of initial tension in a structure, for the purpose of improving its strength properties. In wakeboarding, Pre-Stress allows the board to be loaded with energy during production. Storing the energy inside the board makes it a bit stiffer and far more torsion resistant, which results in astonishing pop. Pre-Stress technology also allows us to build thinner and lighter boards which are actually more durable.
Why APS? We tested two boards of an identical shape, size and bottom shape. One of the boards was equipped with the APS system, while the second board's construction was based on a milled core and mould.
What do we get?
APS improves torsion by 35%, which translates into:
– Better pop
– Better edge grip performance
– Great rocker-line grip
Thanks to the energy stored in the board structure, APS gives you:
– Better pop
– Better responsiveness
APS improves durability by 10%, owing to which:
– The board is lighter
– The board is thinner, yet with the same durability
– The construction materials (including wood) are less prone to wear
AirLight Core
The backbone of our tech advanced boards. A blend of superlight core materials and wood, developed to reduce the overall weight of the board. AirLight Core has very big strength and superior flex engineering which gives you great pop combined with very low weight.
BPB – BOMB PROOF BASE
"MAKE LOVE NOT WAR" but you can easily take our boards to a battle in wakepark. A special formula of P-Tex slide is almost indestructible and fast. In addition, precisely selected material thickness guarantees a solid protection. BPB is available in every model of Nobile Wake.
ABS SANDWICH CONSTRUCTION – in this structure we use ABS partitions to transfer force edgewise. Our ABS combines qualities of vibration dampening and direct force transfer, which makes the board easy to ride and enable precise manoeuvring
PAULOWNIA WOODCORE
The most important is the board's heart. It guarantees the best parameters on the market: low weight, endurance and quick response. The Paulownia wood is the most flexible material used in wakeboards, while the strong pop remains characteristic, even after whole season of riding.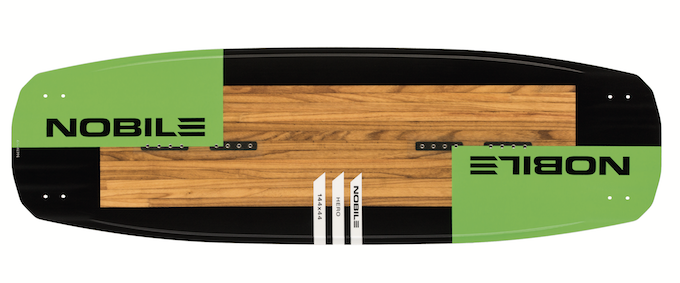 Aesthetics / Pro Riders
Any stand out new graphics or artwork collaborations? How important is it to your brand, to have Pro Models and how much freedom do the pros have in term of graphics?
Nobile do not have pro models in our line, which doesn't mean we do not take riders feedback into consideration. We believe that you cannot make a serial production board according to one persons opinion or preferences. This is why we are collecting feedback from all our professional riders, but also from instructors, cable park owners, from test events and all feedback we are getting from our B2B partners. While constructing the board, we do a lot of tests with different riders and we put it all together to achieve a board which will satisfy all of them but also won't be too extreme for many other advanced but not pro wakeboarders.
Regarding graphics, we cooperate with agencies like Saatchi & Saatchi or freelance artists who follow mega trends in industry, design and art. For 2020 we decided to work with Maciek "Fokuz" Rabeko, who is strongly connected in the snowboarding, skate and surf environment. He got inspired by natural wood construction design collections and models like session, where design is linked to water and this leitmotif of this year's designs just like characteristic E letter from Nobile logo which you can see on tech specs on our wakeboards and in some design elements. The graphics and colors are inspired mostly by nature. Designers favorite design is Shredder which is linked to late 80's skateboarding designs and brings to mind hippie, van life, skateboarding and surf culture.
 Retailer Help
How are you helping retailers sell your product and which method of help seems to be the most effective?
There is no one good method for everybody and we are adjusting methods to local needs.
Global marketing, social media support and convenient B2B platforms are basic things. We are present at trade shows and testivals. But we also organize Demo Tour Demo Days, Events, local riders support etc. We are working close with our distributors, dealers and wake parks to adjust our actions in most effective way.
Key Products
Tell us about your 3 key products for 2020 and why you think they will be great sellers?
Session
Type: 3 Stage Rocker
Sizes:
138×43
141×44
144×44,5
147×44,5
Nobile Session 2020 has its new flex design which will assure perfect edging and smoother felling at the rails. 2020 Nobile's 3 Stage Rocker gives a higher pop and softer landings which will allow you to conquer all obstacles in the park. Big elliptical concave integrated with channels ensure the good edge grip, while the wide, flat tips guarantee good presses and feeling on the obstacles.
Features:
100% Paulownia woodcore
very stable
wide tips guarantee the presses control
high pop
stable and soft landings
curved edges to help riding over obstacles
destined for wakepark
Best for:
Landings / POP / Edge / Turning / Air Tricks / Durability / Pressing / Ramps
Tech:
BPB – BOMB PROOF BASE
ABS SANDWICH CONSTRUCTION
PAULOWNIA WOODCORE
TRIAX
M6 inserts
Shredder & Shredder WMN
Type: 3 stage Rocker
Sizes:
139 x 43
142 x 44
145 x 44.5
148 x 44.5
Shredder 2020 is Nobile Jibbing model. A finless construction combines with a concave which smoothly comes into channel on tips, will make you feel the pure force of the 3-stage rocker. It will give you a lot of joy and always stable landings. A very light and flexible construction thanks to Nobile AirLight Core.
Features:
Paulownia woodcore
fast and agile
wide tips with channel guarantee stability
high pop
finless construction (model without fins)
concave bottom
curved edges to help riding over obstacles
destined for wakepark
Best for:
Landings / POP / Air Tricks / Durability / Ollie / Pressing / Ramps / Rails
Tech:
BPB – BOMB PROOF BASE
ABS SANDWICH CONSTRUCTION
AirLight Core
TRIAX
M6 inserts
HERO
Nobile Hero is the most durable board on the market, dedicated to beginners, for wakeboarding schools and as a rental for wakeparks. No other board gives riders such fast start in their wakeboarding learning and ensures unlimited hours on the water.
Features:
100% Paulownia woodcore
very stable
water channels
steady ride control
big and predictable pop
high endurance
friendly for jump learning thanks to used channels
curved edges to help riding over obstacles
destined for wakepark
Best for:
Landings / Edge / Turning / Air Tricks / Durability / Ollie / Ramps
Tech:
BPB – BOMB PROOF BASE
ABS SANDWICH CONSTRUCTION
PAULOWNIA WOODCORE
TRIAX
M6 inserts