Madrid Skateboards SS20 Longboards
Brand: Madrid Skateboards                           
Interviewee: Shane Maloney – Brand Manager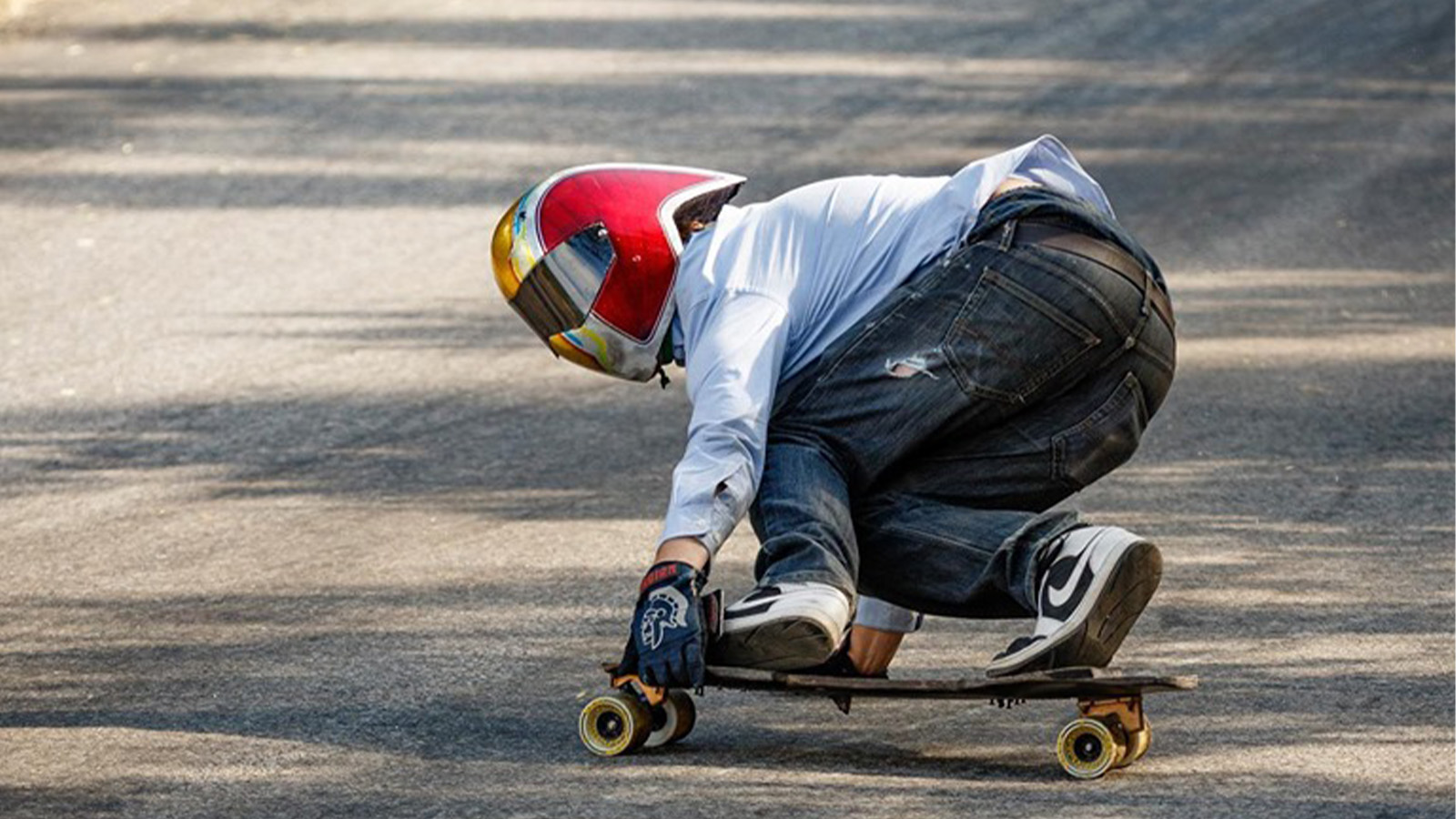 What is the current state of the European longboard market, also compared to the US?
European longboard mass market has still not fully recovered from overstocking in previous years. Core market of freeride, race, and dance is steady and supporting good aftermarket sales.
What is your collection theme and which stories are important for SS2020?
Artist collaborations to add a fresh look to our proven board shapes.
What general trends are you noticing in terms of shapes and board sizes?
Downhill boards are getting both narrower and shorter as riders are progressing to more narrow truck setups for increased maneuverability. Micro-drops and rocker concaves are the most popular.
Casual riders are still gravitating towards twin-tip style drop-thru boards
What are your main materials for SS 2020? Any sustainable stories?
Maple and Formica for our performance boards. Bamboo on cruiser longboards for added flex and style.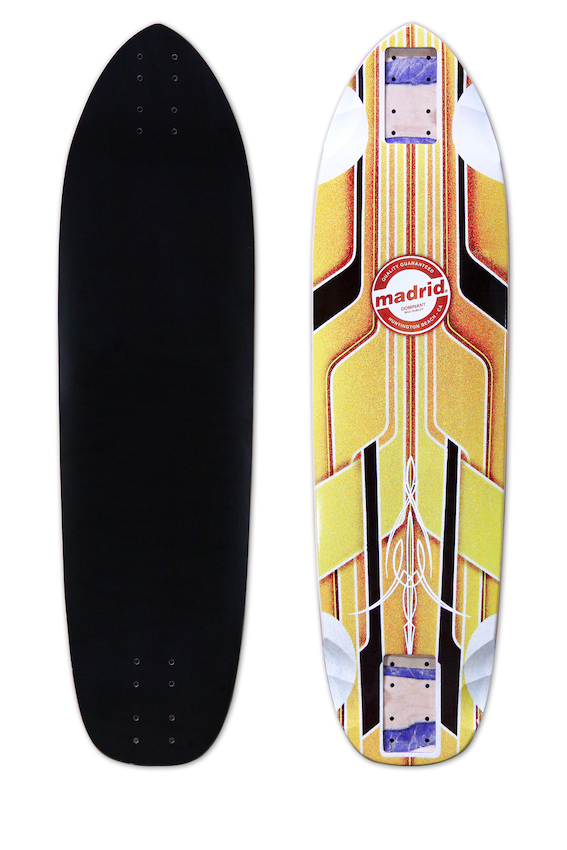 Which technical features are you the most proud of?
Our advanced concaves designed by our pro team to fit their riding styles.
Which wheels, trucks and accessories do retailers need to keep on their radar next season?
Venom Magnums are the best race wheels on the market. Blood Orange wheels are doing great with the Freeride and Dance crowd.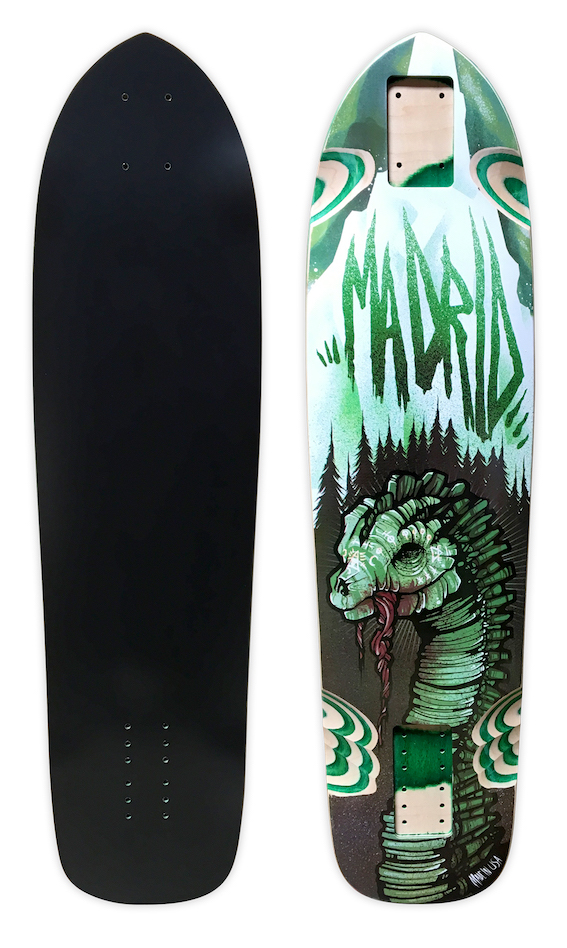 What is your take on electric longboards/cruisers?
Why not? If you're not already into the market, it might be too late because so many new companies are rushing into this space. It will also be interesting to see how traffic laws have an impact. We've heard some countries do not allow them on the roads.

Please name and describe your 3 highlight pieces and items that retailers should definitely order.
Madrid 2019 Nessie 35.75"

Pressed and cut in our Huntington Beach Factory, the 2019 Premium Freeride Series features reshaped versions of the classic Bigfoot, Nessie, & Wendigo decks. We trimmed the fat on each shape, resulting in lighter and narrower decks which are more compatible with narrow trucks and provide increased turning leverage without having to shuffle your feed from edge to edge.

L: 35.75″ W: 9.25″ WB: 23″-24.5"

8-Ply Maple W/ Formica Top Sheet

Caliber X Venom Gangster Gold Trucks

The new Venom Plug Barrel Bushings for Caliber Trucks are designed to remove lateral play from the truck by filling the gaps between the hanger and the kingpin. This results in a quicker return to center and increased responsiveness.

To celebrate the release of the new bushing, Caliber and Venom teamed up on this exclusive Gangster Gold colorway in both 44° and 50° variations, with 90A Venom Plug Bushings included.

Madrid 2019 Dominant 34.5"

The Dominant by Max Dubler retains the same ½" directional drop, ¼" rocker, W-concave, and under-flushed 24.5-26.5" wheelbases as the 2018. However, the 2019 version is considerably narrower at 9.125″ under the front foot and about 8.5″ under the back foot, down from 10" last year. This sounds crazy narrow, but when you pair this deck with narrower trucks we find that it's actually easier to ride because you don't have to move your foot to get good leverage on the toeside and heelside rail. The Formica/Maple construction keeps the board ridged and stable at high speeds.

L: 34.5″ W: 9.25″ WB: 25″-27"

9-Ply Maple w/ Formica


Fatal error: Allowed memory size of 268435456 bytes exhausted (tried to allocate 1052672 bytes) in /srv/users/boardsportsource/apps/boardsportsource/public/wp-includes/wp-db.php on line 2516