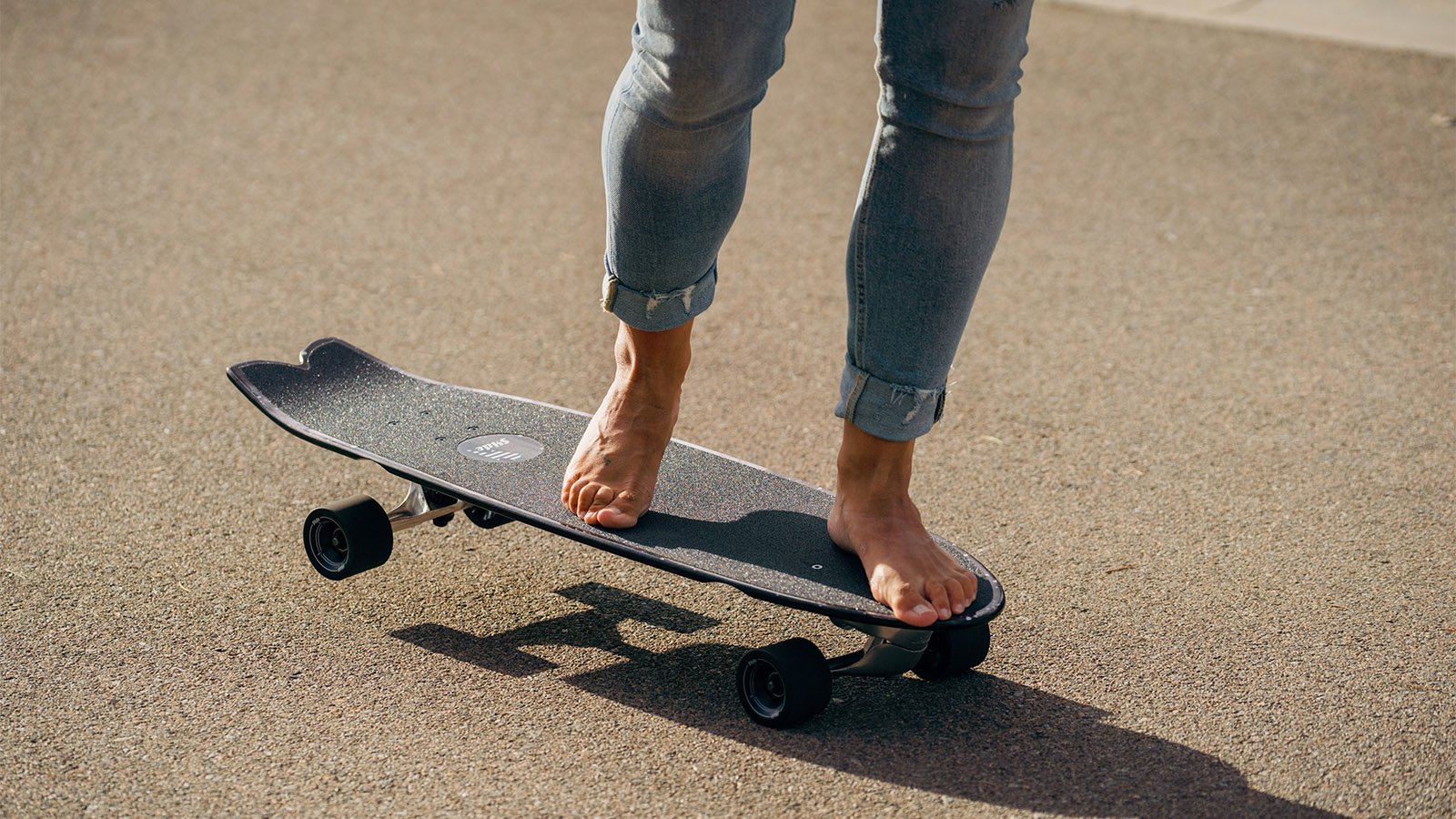 Slide Surfskates SS20 Longboards
Retail Buyers Guide: Longboards SS20
Brand: Slide Surfskates 
Interviewee: Iciar Sánchez, Product developer
What is the current state of the European longboard market, also compared to the US?
Regarding surfskates, the market seemed to consolidate last year. People recognize the brands and already know most of the products. In the US it seems like it's growing a little bit, slower than in Europe.
What is your collection theme and which stories are important for SS2020?
Our collections theme is and always has been a 'back to the roots' approach. Skating is an evolution of surfing and we have always used that as our mantra, trying to keep the stoke you feel surfing out of the water. That's why our boards always have that summery feeling, with a fresh color palette and surfboard-inspired shapes.
What general trends are you noticing in terms of shapes and board sizes?
People don't like very long boards. They'd rather go for a cruiser-length board that a 40".
What are your main materials for SS 2020? Any sustainable stories?
We are trying to improve our packaging for 2020, looking for alternatives of plastic bags.
Which technical features are you the most proud of?
This year we launched our Slide rear truck. It's higher than the previous one, and it makes the pumping easier and smoother.
Which wheels, trucks and accessories do retailers need to keep on their radar next season?
Our 3.0 Slide surfskate trucks!
What is your take on electric longboards/cruisers?
They can be a bit dangerous and batteries are still too heavy to offer an interesting product, but we are on the right path.
Please name and describe your 3 highlight pieces and items that retailers should definitely order.
Neme pro 35" Spacial
This board will bring the highest performance out of you. Its smooth central concave will maximize each turn keeping every move under control. Cruising, carving or inside the pool, this board will make the most of every turn.
Swallow Wahine 33"
The Swallow model is focused on longboarders and riders that would rather have extra volume under their feet. Its shape will allow you to practice wide turns, move and dance the same way you do it surfing with your longboard. Its print brings the Aloha spirit to the streets.
Diamond 32"
The Diamond is a stable low volume shape. With a wide nose, a smooth contour and tucked tail, it has been developed for reliability. Its set-up makes it perfect for learners that are getting into the surf culture and for those old-school surfers wanting to keep the stoke outside the water.