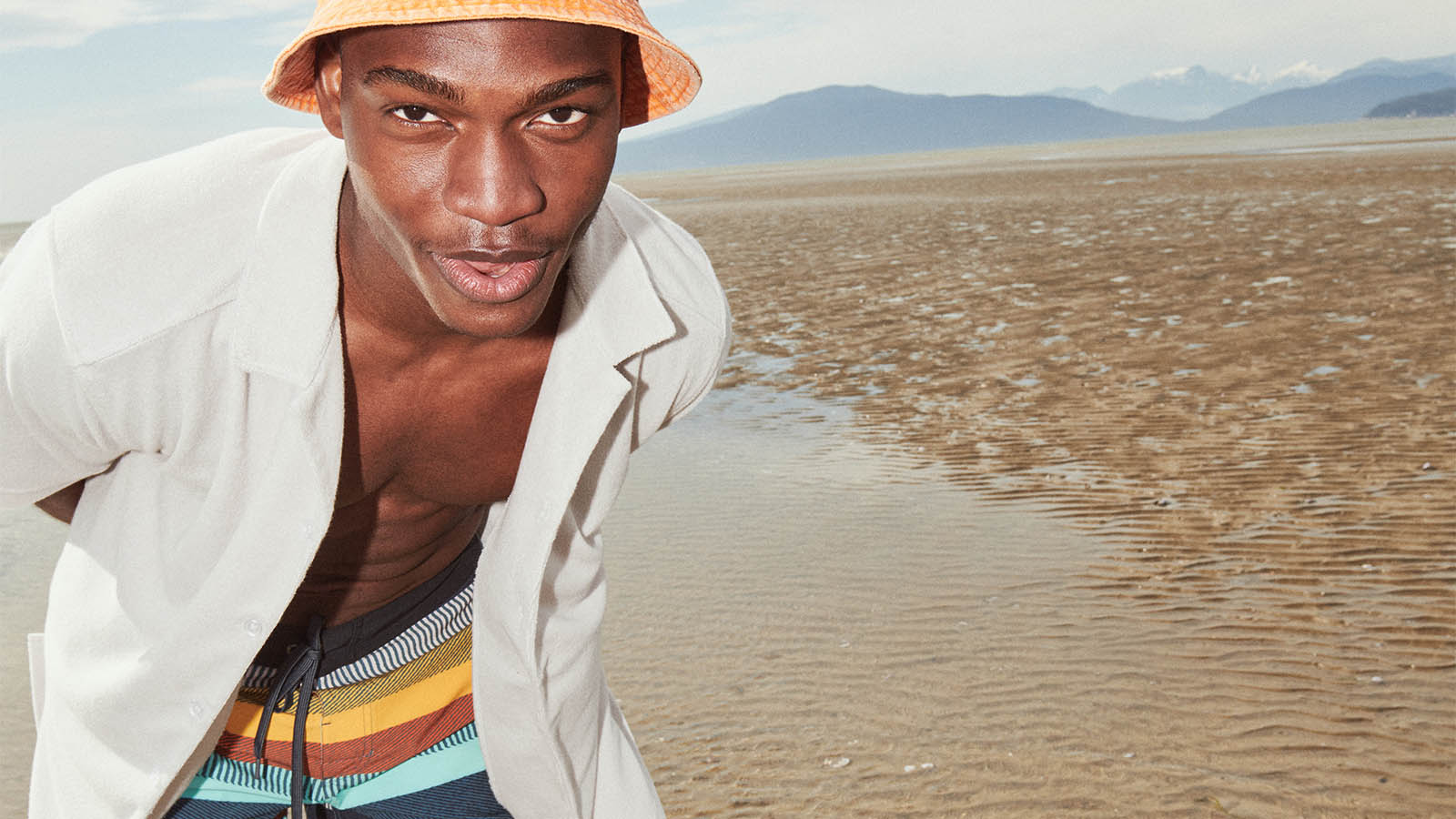 Saxx S/S22 Men's Underwear Preview
Retail Buyers Guide: Men's Underwear S/S 22 Retail Buyer's Guide
Brand: Saxx
Interviewee: N/A
What are the key trends in Men's Underwear?
Technology is moving up the agenda and fabrics are at the heart of it. New cooling Technologies, faster wicking, and water sport specific. Brands are also looking to extend their product ranges into shorts, socks, and even baselayer.
How are you segmenting your SS22 collection and what are the price points?
SAXX's core segmentation is SPORT, ADVENTURE, EVERYDAY, SWIM and LOUNGE and SLEEP. Prices start at £20/25€ upto £69 / 89€ for a VIBE 3PK.
What shapes/designs do you offer in your SS22 collection?
The majority of our range is a standard 5" leg, we have a few styles offering longer 7". Boxer Brief is our most popular fit. The S22 collection has a range of Slim fits, regular Fits & Semi-Compression in that cut.
What materials are you using?
We have one of the largest varieties of materials in our range on the market. Recycled Polyester, Nylon, Elastane, Viscose, Modal, Cotton, & Merino Wool.
What manufacturing techniques are you working with?
Flat lock seams, sublimated printing process, and we concentrate hard on maximizing the wash and wear longevity of our products. We want our consumers to get the maximum wear out of product and it performs all the way through its life.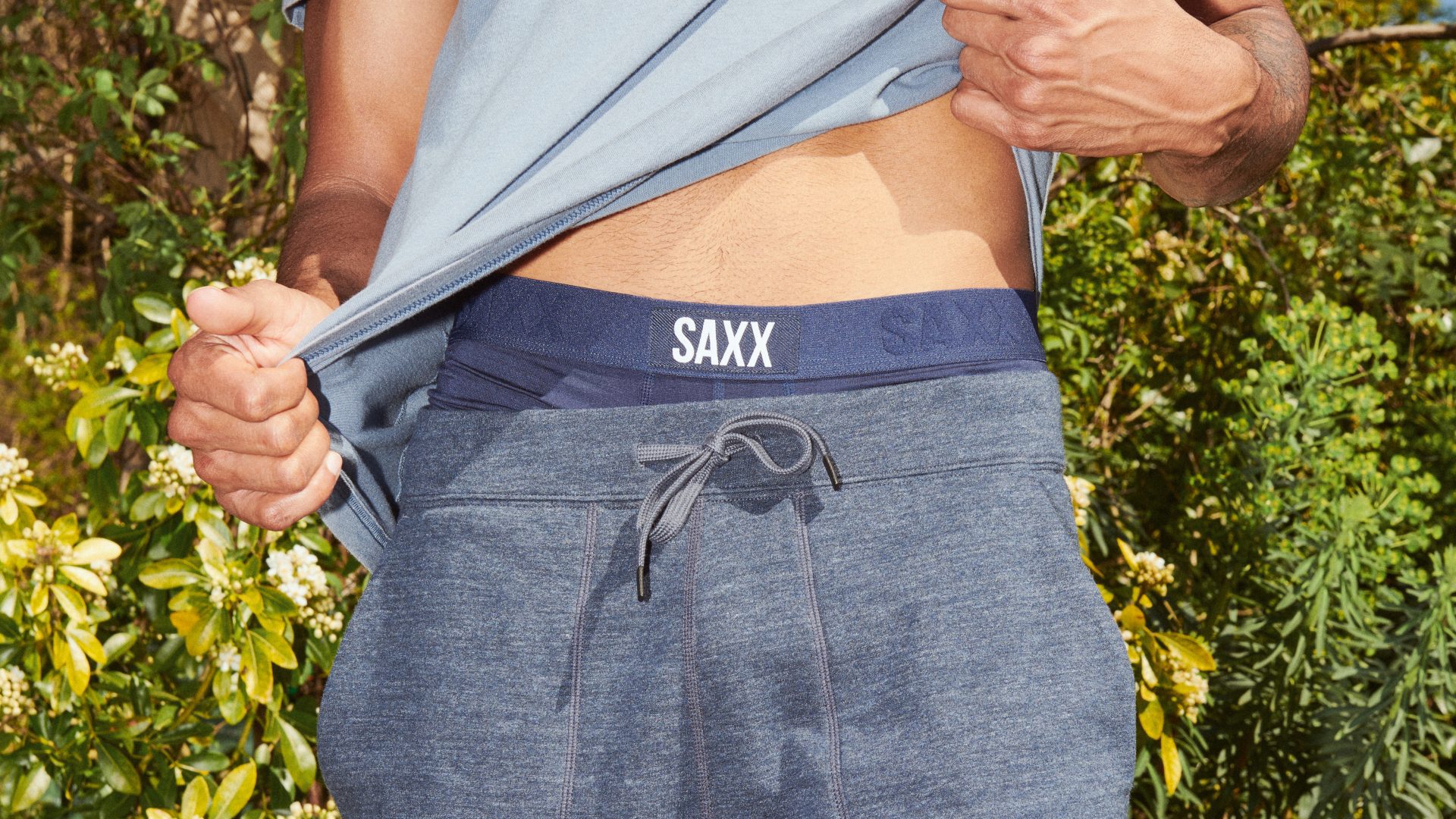 What colour palettes and graphics are you featuring in this collection? Any standout prints or collaborations you'd like to highlight?
We are working with The conservation Alliance. $2 for every pair sold directly benefits the conservation alliance grant fund – a project that helps over 50 grassroots conservation groups protect North American Wildlands, rivers, marine reserves, and other Natural areas.
We are working with plastic Bank a social enterprise turning plastic into gold by revolutionizing the world's recycling systems to create a regenerative, inclusive and circular plastic economy. For every pair of this print we sell, SAXX will help prevent 50 plastic bottles from entering the ocean.
SAGE is the world's largest organization dedicated to improving the lives of the LGBT+ people over the age of 50. SAGE advocates for LGBT+ aging policies and civil rights protections programs, services and care for LGBT+ older people. A portion of proceeds from this pair will go to supporting the work they do.
We are also working with some exciting artists.
Kendrick Daye @kenrickdaye
Kyle Letendre @heykyle
Sam Larson @samlarson
Describe your POS materials and/or any other kind of support for retailers.
We offer a large range of different size fixtures for product display, our Saxx Torso, logo blocks and slat wall logo's. More recently we have been working on bespoke fit outs with slatwall vinyl so we can communicate more about the brand in a smaller space when a full fixture is too big for a store.
Please, talk us through your 2-3 keys models for SS22.
HYDRO LINER – Designed for Water sports Made using a ultra light micro mesh that's both quick dry and quick drain, this pair is designed to be worn under underlined board or swim shorts.
HOT SHOT – an outdoor driven performance pair featuring proprietary DropTemp technology. Built for variety of sports and activities. Drop Temp makes a day hike through Death Valley feel like a walk in the park.
BETAWAVE – The first board short ever to be equipped with the Ball Park Pouch!  Featuring a fixed-waist shell, we've intergrated an ultra-light free mesh liner, maximising omni-directional movement and chafe-free support. Designed using a 4 way stretch fabric. Betawave is all about finding that flow state, providing increased comfort, security and support. Whether it's big waves or bold moves, beach bash  or bar, this 2in1 board short wants you to send it no matter what.