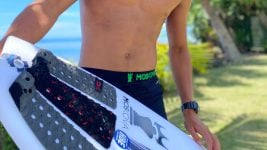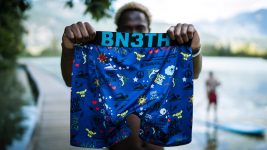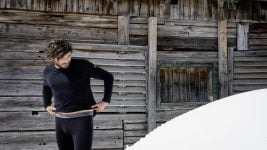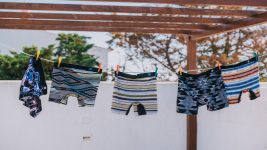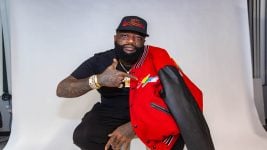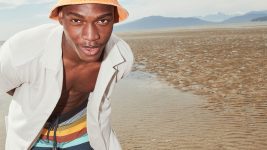 Men's Underwear S/S 22 Retail Buyer's Guide
A year of sitting at home in your pants has brought underwear to the forefront of men's shopping trends. They look for comfort and a little fun, and brands are ready to deliver. By Rocio Enriquez.
Men look for comfort when shopping for underwear. This behaviour was reinforced during the pandemic. "Consumers invested more in everyday basics that delivered fit and comfort whilst they were stuck at home", says Rich Philip of Stance. For the growing numbers of boardsports fans, comfort is not only limited to soft and breathable materials. Support and functionality are key. Once comfort and performance are covered, though, there is no harm in having a little fun. Consumers seem keen on bright colours and original prints as a new way to express themselves. The fact that it is a hidden garment allows men to go as crazy as they feel like without having to explain themselves. 
Shapes
Boxer briefs report the best sales throughout all brands interviewed. Mostly offered in different inseam lengths, it is the longer ones that get more attention from active consumers. Ethika reports its 9" style as their staple. Muchacho Malo's best-seller is also the longer legged "1010" boxer short. The thicker fabric and flat seams make it a fan favourite. Bn3th is also introducing longer inseams directed at sport specific use. They are also minimising design lines to make them more breathable and comfortable, and adding hidden pockets and trim choices. Saxx is adding longer 7" styles to their range. Next Summer they will be offering a range of slim fits, regular fits and semi-compression in that length.
Materials 
A variety of fabrics are elbowing their way to claim their spot amongst the cottons and polyesters. "Technology is moving up the agenda and fabrics are at the heart of it", says Darren Wilcox of Saxx. The focus on sport specific designs and the growing concern for sustainability is driving this trend. Stance relies on their in-house developed Butter Blend fabric. "This is the secret sauce that gives our underwear that silky softness and comfort", says Rich Philip. Moskova uses wicking polyester for their training styles. Bn3th has partnered with Ionic+ to make their sporty designs antimicrobial and odour free. For their everyday wear line, they have partnered with Tencel Modal, pairing comfort with sustainability. We can find Modal in Saxx's range too. Muchacho Malo serves the same purpose with the use of bamboo fabric. We can also find Merino Wool in the collections of Saxx and Supernatural. 
Looks
Designers have welcomed the demand for vivid prints and colours. Each brand is doing their own thing, and the only constant is loudness. Solid colours are bright. Bn3th builds its colour palette on sun bleached tones of orange and blue. Muchacho Malo uses darker colours to host bright accents. The substance is in the prints, though. Ethika likes to entertain customers with in-depth graphics that will have them staring for a while. Heritage is the main theme for Muchacho Malo's SS22 collection. There is a strong influence of surf culture that produces retro prints and flowery patterns. Bn3th offers three prints charged with nostalgia: the Rhythm stripe, the 70's inspired Sunday Stripe and the Radical Tropic Sunset inspired by the Colombian jungle. Moskova and True Boxers bet on flower prints too. There are some collaborations to speak of. Ethika offers their Signature Series featuring athletes Valentino Rossi and Dani Alvés, and musicians Rick Ross, Snoop Dogg and French Montana. Saxx also features artistic collaborations, but it does not stop there. They also offer three conscious collaborations. Two of them, with The Plastic Bank and The Conservation Alliance, aim to help the environment, donating proceeds from the sales of these ranges to each organisation. The third one is a collaboration with Sage, an organisation that improves the lives of LGTB+ people over the age of 50. Worth mentioning is the playful Valentine Day special edition by Muchacho Malo. "It features a print that stands out when viewed with the included 3D glasses", announces Jeff Sapulettey. 
Sustainability
The use of new materials such as Bamboo and Modal is opening the quest for sustainable fabrics that can match the softness and comfort of cotton. Bn3th is committed to use only sustainable fabrics by 2025. But most efforts are taking place in manufacturing and packaging. Making longer lasting boxer shorts is the most important factor, as it avoids waste. Moskova joins Muchacho Malo in replacing plastic by cardboard in their packaging. 
Underwear collections are charged with stories, from an aesthetic and a technical point of view. The reduced size of the product allows for easy in-store display, especially using the cleverly designed POS furniture that most brands are offering. This is a category that has been growing each year and nothing indicates that the trend will not continue. With a good assortment properly displayed, boxer shorts should not stay very long on their shelves.