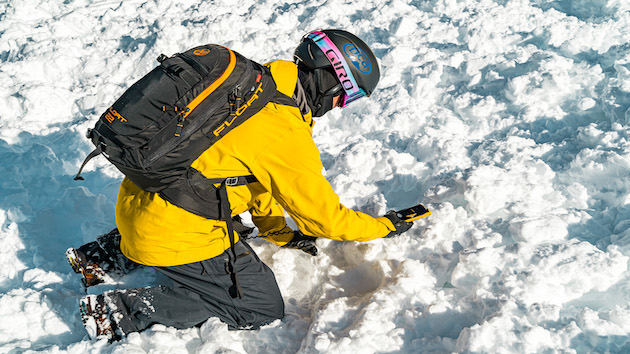 Backcountry Access 2022/23 Snow Safety
Retail Buyers Guide: Snow Safety 2022/23 Retail Buyer's Guide
Brand: Backcountry Access
Interviewee: Simon Allwein, Sales & Marketing Coordinator Europe 
What are the major trends in the snow safety market?
We are seeing new technologies in the transceiver and avalanche backpack segments. The growing market for snow safety products pushes innovation which is a win-win situation for consumer and industry.
What do customers expect from their snow safety equipment?
The backcountry user is looking for snow safety products that are intuitive and reliable. Our Tracker transceivers are exactly that: they are easy to use and deliver fast and exact results.
What were your biggest sellers in FW21/22? Why?
Last winter brought out many new backcountry recreationalists who were investing in avalanche safety equipment for the first time. Therefor we have seen an influx of sales in the rescue packages category. At a great price the customer gets transceiver, probe and shovel.
Where do you expect the biggest growth for FW22/23?
We expect a further increase in new backcountry users who invest in their avalanche safety equipment for the first time, so there will still be a lot of rescue packages sold. But we also experience an increase of sales in our avalanche backpack series FLOAT as people are returning to sidecountry resort riding and are looking to update or extend their snow safety gear.
How are you segmenting your snow safety products and what are the main price points in each segment?
We segment most of our product categories into two levels: recreational and professional. For example, our TrackerS transceiver and TS Rescue Packages are targeted at recreational consumers while the Tracker3 and Tracker4 are more for professionals. Likewise, the lightweight, compact Dozer 1T shovel is aimed at recreational users while the Dozer 2H is more for professionals, as it has a larger blade and offers a hoe mode.
What are the most important technologies/features in your FW22/23 avalanche backpacks? Which one sets you apart from other brands?
BCA will incorporate the Alpride E-2 supercapacitor engine next season in addition to its proven Float 2.0 compressed air system. The backpack portion of BCA's E-2 airbags is very unique, it is designed so the user doesn't need to take the pack on an off to hydrate, remove skins or change eyewear or gloves. The pack features a SideStash pocket which enables the user to get in and out of the backpack without removing the pack. In addition, the new BackStash compartment in the back panel enables easy setup of a BC Link radio and/or hydration system.
What are the most important technologies/features in your other avalanche equipment (shovel, probe, transceiver) for FW22/23?
BCA beacons are known for their extremely fast "real time" display. Not only does this make the search go faster in single burials, but it makes a huge difference in multiple burials. This is because the Tracker switches instantaneously from one signal to the next as you get closer. BCA calls this "real time signal locking and unlocking." Tracker transceivers are extremely efficient at performing such rescues without having to press extra buttons, such as a marking feature. However, BCA Trackers all have a no-nonsense multiple burial system which includes both Signal Suppression and Big Picture modes. Regarding airbags, BCA will have a new lineup next season, but will wait until all supply chain issues have been stabilized before making any announcements!
Do you offer any other products in the snow safety category besides the traditional avalanche safety products?
BCA offers a lot of other products besides essentials like the SCEPTER pole series made for high-performance touring. Another great addition to anyone's backcountry gear are BC Link 2.0 two-way radios. With a 10km usable range and incredible battery life it guarantees flawless communication within a backcountry group. And for everyone who wants to dig a little deeper into practical snow science we offer the SNOW STUDY KIT which contains a snow crystal card with measurement grid, a loupe, thermometer, slope meter and an ECT cord for extended column tests.
How are you helping retailers to sell this category?
Our sales force keeps our retailers up-to-date of new products and trends in the avalanche safety industry and offers in-house and on-snow clinics.
Did the restrictions at resorts last year impact the sell-through of the FW21/22 collection? If so, how have you addressed this issue?
Less sidecountry resort riding has resulted in less sales of avalanche backpacks than the previous season but we have seen a huge increase in any backcountry and touring related products like transceivers, shovels and poles.
Have you had problems with the supply of FW21/22 product? If so, how have you addressed this issue, and will this result in changes to your FW22/23 sell-in?
The whole industry was and is affected by global supply chain issues. We were able to handle productions and shipments through successfully adapting individual customer orders.