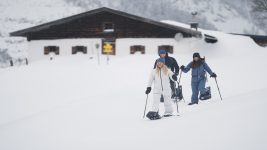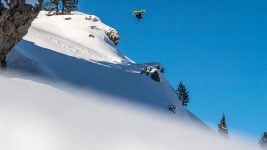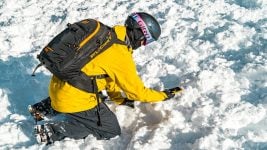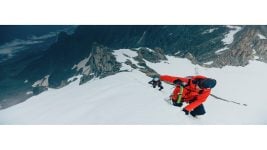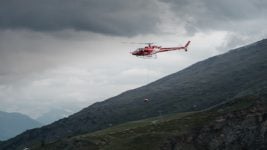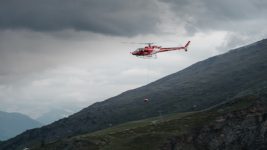 Snow Safety 2022/23 Retail Buyer's Guide
There's a new generation of off-piste riders that need safety gear for the first time. By securing a positive immersion experience, brands will contribute to a steady growth in Backcountry riding. By Rocio Enriquez.
Last season was one of frustration for some and discovery for others. Some snowboarders were just not ready to wait the season out at home and ventured off-piste for the first time. Many fell in love. This has boosted the popularity of backcountry riding. Brands that develop snow safety products benefit the most. The demand for safety gear has grown substantially. However, these new users are not familiar with this product category. They can be easily overwhelmed by the knowledge required to read the mountain and use the products properly. Brands are hearing. They are focusing efforts in creating products that are very easy to use, as well as reliable. 
There is innovation in airbag systems, aiming for increased functionality and ease of use. Ortovox offers their Avabag range of airbag packs. ABS developed their EasyTech airbag system. "It is the most advanced cartridge-based system with two airbags on the market", says Robert Scheibenzuber. It's immediately available, easy to adjust and independent from electricity. The ability to repeatedly practice the moment of trigger without the cartridge is a bonus for newbies.  Aerosize's vest has a hybrid design. Gas is used to inflate the frame of the airbag, but the rest is inflated with air sucked from the environment. The brand shares they have developments of their system in the pipeline. "Since we focus on a different construction, the type of drive – gas or electricity – will be a secondary issue in the future, giving the user the option to choose the drive", says Wojciech Wieczorek. Black Diamond relies on their proven Jet Force Pro inflation system. It is very light, reduced in size and rechargeable. The airbag can be deployed several times before it needs recharging. "Each activation provides three minutes of continuous pressure. It also features automatic deflation to create an air pocket and has automated self-diagnosis", explains Loïc Tonnot. The Bluetooth capabilities allow easy updates through their Pieps App. Some brands aim for versatility of the packs that hold the airbags. ABS presents their A.Round bag. It turns into an all-season, highly functional outdoor pack by just removing the EasyTech compartment. The modular design of Black Diamond's Jet Force Pro system allows it to attach to packs of different volumes.  
Other avalanche safety equipment comes in the form of tools and technological devices. ABS is very proud of their compact A.Ssure set of shovel, probe and first aid kit. Ortovox also has probes and shovels on offer. Black Diamond's ones are designed to fit smoothly in the designated pockets of their snowpacks. They offer aluminium and carbon versions, so users can suit their weight needs.  On the techy side of things, Ortovox keeps pushing their Diract Voice technology. This equips their transceivers with integrated voice navigation. Black Diamond has equipped their Recon BT and Guide BT beacons with Bluetooth, so they can connect to their Pieps App. 
Avalanches are not the only danger that the backcountry poses. There are other solutions to keep riders safe. Recco offers a unique system to help the rider's own rescue in case of emergency. The Recco rescue reflectors are quite small and do not need power. They are very easy to integrate into the rider's outfit. It allows the user to be electronically located by an organised rescue team. ABS has developed the A.Way app to plan backcountry adventures. The user can check the weather and snow conditions and can check and train their safety knowledge as well. There are analogic solutions too. Ortovox offers waterproof first aid kits and bivvy bags. Black Diamond has a snow saw, a buddy binding tool and knee pads. Evoc developed their own LiteShield Plus Back Protector. "It offers the highest possible degree of spinal protection with excellent impact protection", says Alexandra Hlawitschka. It is also very lightweight and allows for maximum flexibility in all directions. The segmented design enables high air circulation. Evoc's protection technology can also be found in some undergarments. 
Retailer support is highly focused on education. Recco has developed "The Plan" together with rescue partners worldwide. It provides basic safety information with guidelines about how to prepare and how to behave on the mountain. Their hangtags come with a QR-code that explains how Recco technology works. The brand has also developed the Recco Academy. "Retailers can learn more and use it when selling products", says Manuel Dürmoser. Ortovox also offers several digital safety labs with free tutorials. Evoc is creating video-manuals to explain their technologies and guide through the use. Black Diamond puts a lot of effort into educating customers through media outlets, windows displays and in-store support. These are worthy marketing investments to secure that the newcomers to the backcountry stay.