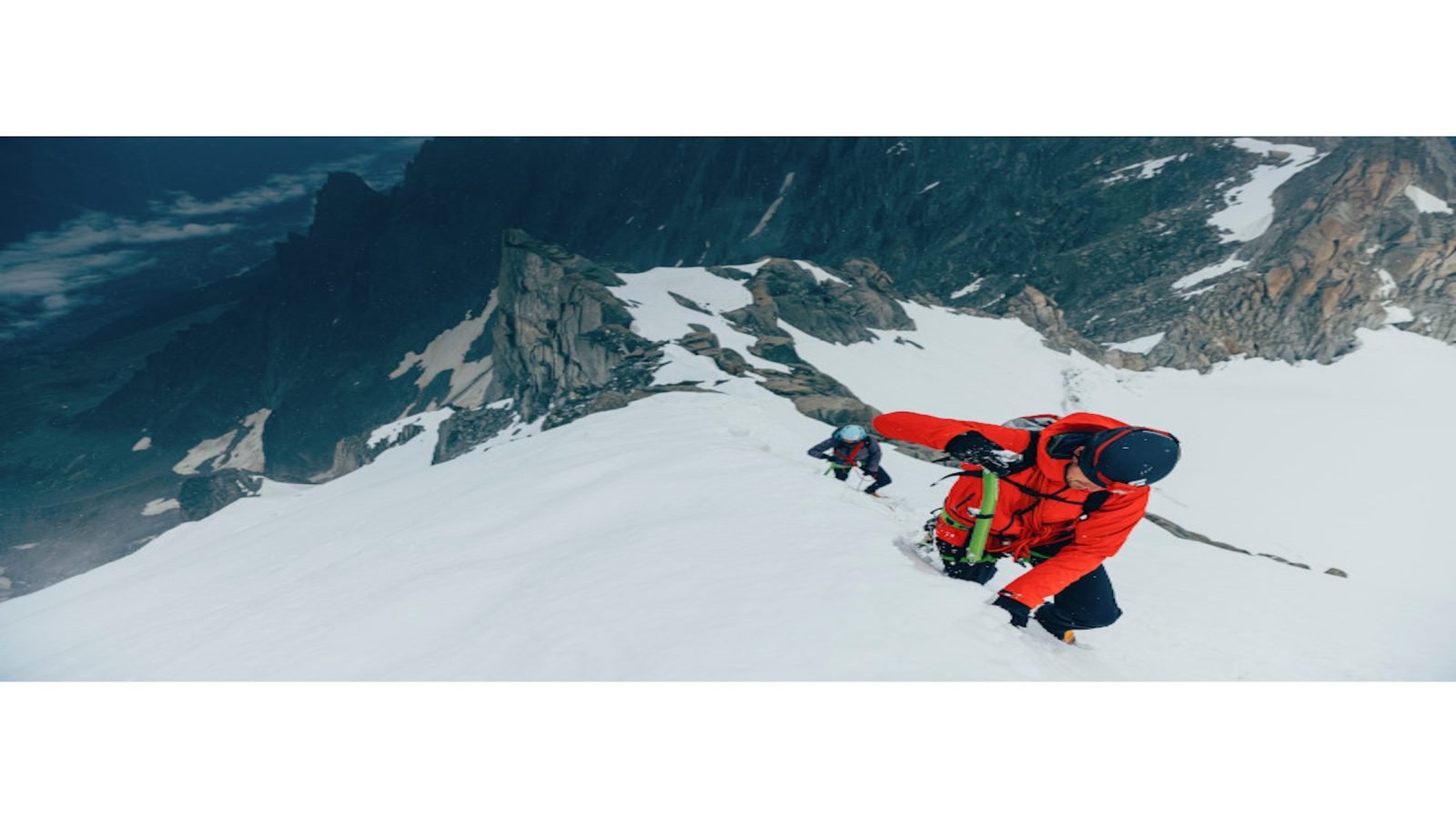 Black Diamond 2022/23 Snow Safety
Retail Buyers Guide: Snow Safety 2022/23 Retail Buyer's Guide
Brand: Black Diamond
Interviewee: Loïc Tonnot, Product Coordinator Europe Black Diamond
What are the major trends in the snow safety market?
In Snow Safety we orient ourselves rather towards highest technological developments, user-friendliness, precision and easy handling than "trends" as such. Black Diamond has set a new standard by introducing Bluetooth compatible products such as beacons and JetForce technology. This technological advantage offers a major improvement in terms of user orientation to the buyer.
What do customers expect from their snow safety equipment?
When talking about personal safety equipment, unquestionable reliability is key. User-friendliness making it easy to handle it; reliable, fast, light, compatibility. Since there is a broad customer base that does not use their safety equipment on a regular basis – Black Diamond is addressing this issue by having the devices be connectible to the PIEPS app which allows training modus, helping customers to feel safer when moving in the backcountry. 
What were your biggest sellers in FW21/22? Why?
Black Diamond has experienced high demand in our avalanche backpack technologies. 
Where do you expect the biggest growth for FW22/23?
As the world continues to evolve, we believe people will continue to be drawn to the backcountry.  
How are you segmenting your snow safety products and what are the main price points in each segment? 
Black Diamond is a winter brand and offers all equipment needed to move freely in the backcountry. The portfolio includes avalanche airbags, beacons, shovels and probes. In Fall 2019 Black Diamond launched a new line of JetForce Airbags.  The 3 models — JetForce Pro, JetForce Ultralight and JetForce Tour – are positioned between €750 and €1,140. The JetForce Pro has Bluetooth capabilities and can be connected to the Black Diamond and Pieps app.  Black Diamond's beacon line adds the ultralight Recon LT which complements the Guide and Recon LT which range is from €300 to €400. Probes are available in different materials – aluminum or carbon – and can be purchased in different lengths, prize range between €50 and €110. The same applies to the range of shovels which also received a new addition, the lightest-in-class Transfer LT. Depending on length, features and material, they cost between €35 and €90.

Do you offer any other products in the snow safety category besides the traditional avalanche safety products? 
Accessories in the snow safety category which complement our product assortment are snow saw, a binding buddy tool and knee pads. 
How are you helping retailers to sell this category?
As part of our strategy, we invest in connections with media partners and retailers, providing them with excellent service and support. Focusing heavily on the snow safety category, Black Diamond has put all efforts into educating and informing users about new technologies on the market. This can be seen through multiple media outlets, shop windows displaying the entire category as well as in-store support throughout Europe.
Did the restrictions at resorts last year impact the sell-through of the FW21/22 collection? If so, how have you addressed this issue?
Not really, because our focus is on backcountry and freeride.
Have you had problems with the supply of FW21/22 product? If so, how have you addressed this issue, and will this result in changes to your FW22/23 sell-in?
Fall 22 has seen many challenges with the supply chain.  One of the biggest challenges is that many materials are becoming obsolete. Higher volume products take priority or certain materials, and components are simply no longer available. This requires significant effort in requalification and certification.
Key products for FW 22/23 collection. 
The Recon LT beacon weighing only 136 grams (without batteries) will be the lightest digital, fully featured beacon on the market. Its Bluetooth capabilities allow the user to manage settings and software updates from their smartphone. 
Another lightweight highlight is the new Transfer LT shovel with only 405 grams. It's the innovative riveted blade is thin and slices through debris while maintaining a large 550 cm2 blade volume for moving large amounts of snow quickly. 
Finally, the Technician Recco Harness allows you to manage anything from crusted alpine faces, granite to ice: a workhorse with added safety features through the included Recco Technology.

BD Recon LT Beacon
Weighing in at just 4.8 oz, the Recon LT is the lightest fully featured avalanche beacon on the market. The beacon's Bluetooth capabilities gives users the ability to manage settings and software updates from your smartphone. The housing features soft-touch contact points for improved handling in the field, and in the event of a slide, a 50-meter circular range with three antennas provides pinpoint search accuracy in the backcountry. The included harness-style carrying pouch provides fast removal for beacon practice and emergency response.
Transfer LT Shovel
At 405 grams, the Black Diamond Transfer LT is the lightest UIAA certified shovel on the market. Purpose-built for fast and efficient avalanche response in the backcountry, the Transfer LT features an innovative riveted blade that's lightweight and thin for slicing through debris, while maintaining a large 550 cm2 blade volume for moving a large amount of snow quickly. The two-piece aluminum telescoping shaft is durable while providing comfort, and the entire shovel packs away for fast and light backcountry travel.
Technician RECCO
From steep ice and rime crusted alpine faces to granite big walls and limestone sport routes the Black Diamond Technician Recco Harness is a durable quiver-of-one that tackles any climb on the calendar. Featuring Recco Technology, this harness has an integrated Recco Reflector which is a passive transponder consisting of a diode and an antenna that's lightweight and requires no power or activation to function. In the case of an accident, the Recco Reflector will make you searchable to rescuers. Made with adjustable leg loops and the lightweight support of our Fusion Comfort Technology, the Technician Recco features a quick-drying, durable shell that stands up to abrasive rock and foul conditions. Speed buckles on the waistbelt and leg loops offer a wide range of adjustability to accommodate changing layers throughout the seasons. Four gear loops, a rear fifth loop, and four Ice Clipper slots secure any sized rack.