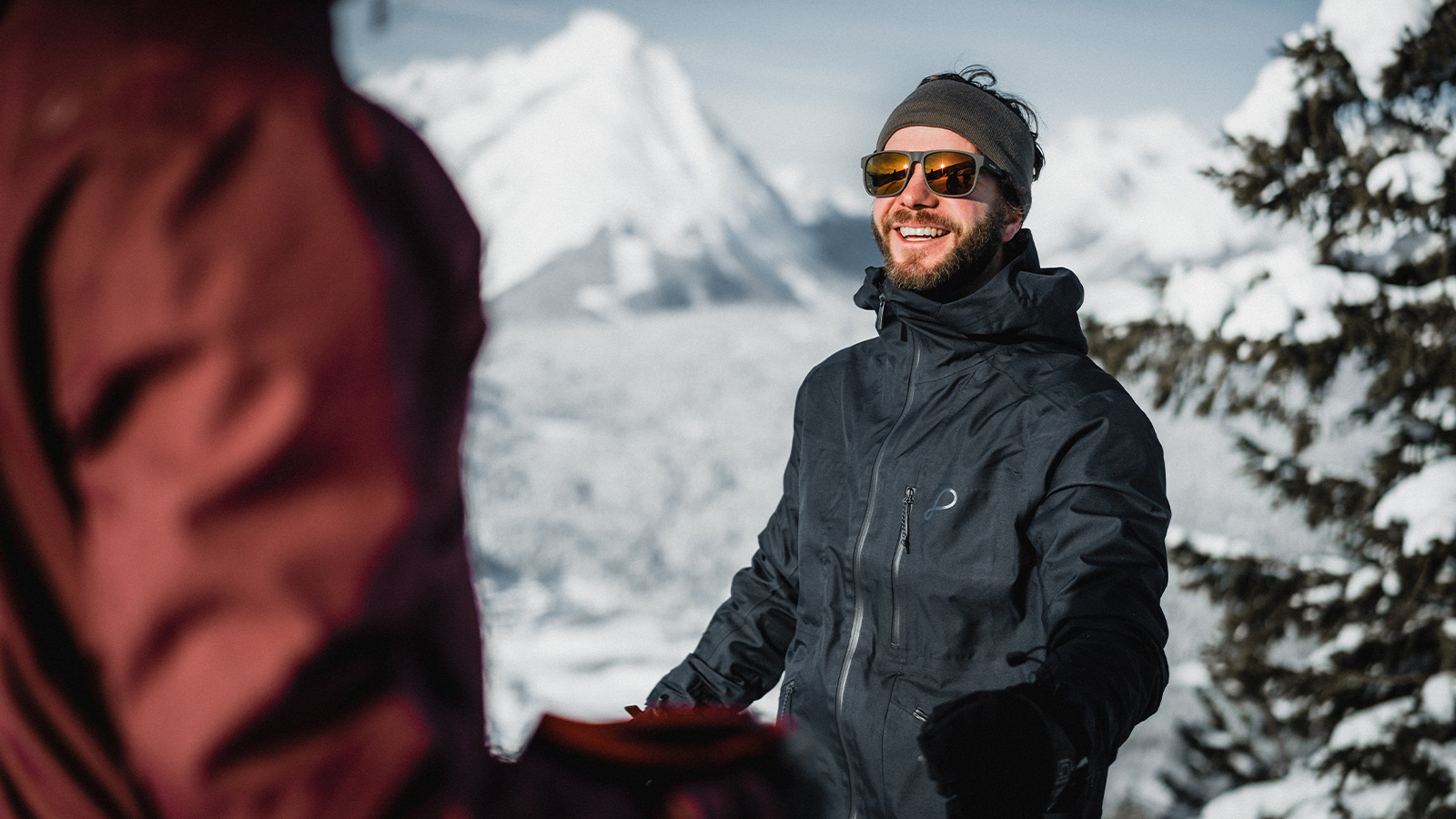 PYUA 21/22 Men's Outerwear Preview
Retail Buyers Guide: Men's Outerwear 21/22 Retail Buyer's Guide
Brand: Pyua
Interviewee: Arianna Fritz, Head of Design
What is the overall theme behind your FW 21/22 outerwear range? From which big trends do you take your inspiration?
The main inspiration is our joy in nature and our constant quest to become even more sustainable.  We want to show unity with nature and the elements by building timeless, highly functional and versatile garments, that have your back wherever you go, whatever you do.
What new fits / silhouettes are coming out in FW 21/22? What pant and jacket styles are most important in your range?
The new Pyua silhouettes are more fitted, yet comfortable.
What new colours / prints are you bringing to the FW 21/22 collection?
Our colours for FW 21/22 are toned down, timeless and work in an urban setting as well as on the mountain.
Any *NEW* technical stories with regards to fabrics and materials?
We work exclusively with Sympatex materials for our 3- and 2-layer garments. Not only is their functionality off the charts, but also their sustainability performance. The fabrics are made of recycled polyester, even the membrane, and can be recycled as well.
What are the three most important products in your FW 21/22 range? Why? Please tell us about them.
The Evershell Parka is the most important product in our FW 21/22 range: It will be the last jacket you will ever buy. Our 3-layer Parka is a reliable companion on and off the mountain as it will be adjustable in its length. It is furthermore made from 100% recycled polyester and offers outstanding waterproofness and breathability. It will also be available in an undyed version, which saves additional 30% of chemicals and lifts the sustainability of this product to a new level.
Another important product will be the Everlight Bomber: This medium padded, windproof, and water-resistant garment surely is the most fashionable and eco-friendly insulation jacket you'll ever see.
Any trends that your brand is moving away from?
Pyua is less loud now, we reinvented ourselves.
What are your top marketing stories for FW 21/22? This will help us to put some focus in the right place.
The most important story for 21/22 is the insight of the new collection, the transparency of our production processes and the focus on our mission: closing the textile loop. We want to engage outdoor and sports lovers to be part of this mission, therefore we will approach our target group with our mindset: "infinite joy in nature". 
BASE LAYER FOCUS 
What's your base layer strategy for FW 21/22? Please let us know your tech innovations, materials, colours and price points. 
We only have a very limited range of baselayers, a merino/polyester mix, manufactured seamless for optimum comfort. The high-quality products will be available from 39€.