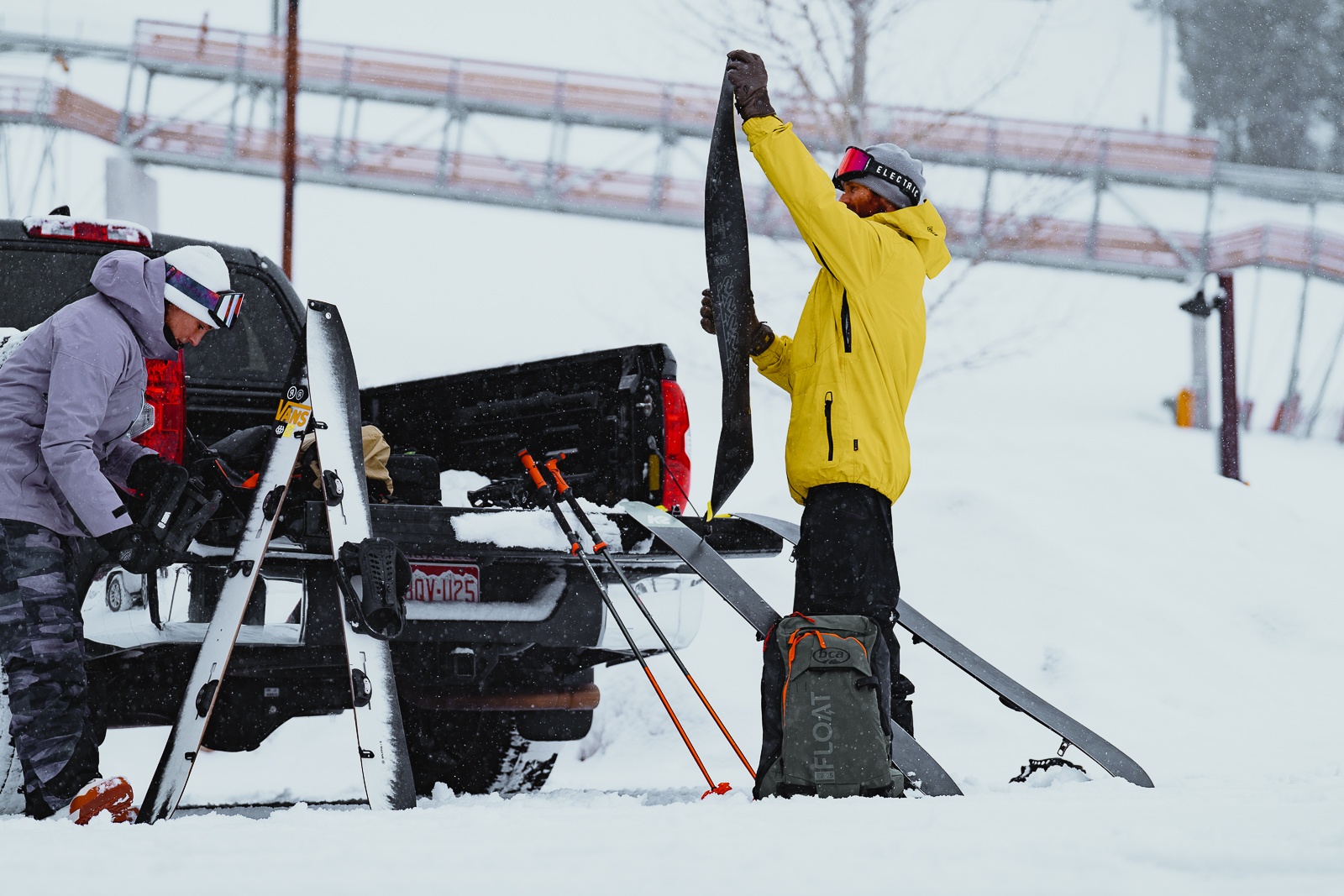 BCA Snow Safety 2023/24 Preview
Retail Buyers Guide: Snow Safety 2023/24 Retail Buyer's Guide
Brand: Backcountry Access
Interviewee: Simon Allwein, Sales & Marketing Coordinator Europe
What are the key trends in the snow safety market?
A major trend in the snow safety market are electrical systems for avalanche airbags.
What were your biggest sellers in 2022/23 and why?
We successfully sold in our new avalanche airbag FLOAT-E2 with the Alpride E2 supercapacitor system while keeping up the strong sales of our avalanche transceivers and shovels.
How are you segmenting your snow safety products and where do you expect your biggest growth? 
All of our products are made for the backcountry experience. We cater to recreational users, as well as to core users and the pro. In the past 2 seasons we've seen an influx of recreational users with limited backcountry experience who are buying snow safety products for the first time – this showed in our sales of entry level rescue packages where you get your probe, shovel and beacon in a well curated bundle for a good price. For the upcoming season we expect a strengthening of the core group which will buy to upgrade their existing snow safety gear.
What are the most important technologies/features in your 2023/24 avalanche backpacks? 
We're currently in a period where the market is deciding which electrical avalanche airbag system will prevail. BCA is convinced by the supercapacitor system and therefore developed the new FLOAT-E2 packs with the Swiss company Alpride.
Besides the engine, a smart pack design itself is important. Access on the fly is made possible by the Side Stash pocket – an easy-accessible pocket in the lower part of the pack for drinking bottle, skins or crampons. This way you don't have to take the pack off and give up your "airbag insurance". Our Back Stash zipper allows you fully customized positioning of trigger handle, drinking system or radio.
What are the most important technologies/features in your other avalanche equipment (shovel, probe, transceiver) for 2023/24? 
Weight is still a hot topic hence we offer an ultra-light shovel (DOZER-1T UL) as well as light carbon avalanche probes (new: all BCA probes now UIAA standard) and carbon touring poles. 
Do you offer any other products in the snow safety category besides the traditional avalanche safety products? 
We offer snow study tools like snow saws, thermometer, snow crystal analysis cards, loupes, ECT cords, slope meters and our BC Link radios.
What are your marketing stories for 2023/24?
With our new FLOAT-E2 avalanche airbags our goal is to redefine airbags. Our new avalanche packs stand out with a ton of well thought-through features that enhance the backcountry experience.
How are you helping retailers to sell this category?
We want retailers and their sales force to feel confident and competent selling our products, hence we focus on education through online classes and dealer clinics. Besides that we support retailers through our BCA ambassador team.
Is your production impacted by raw material scarcity or cost increase? If so, what solutions have you put in place?
The most impact we felt in the electronics market. Companies are scrambling to buy chips and boards. We're competing with big dogs like Samsung, but luckily started to early to stockpile important electronical parts to assure production and innovation.
Key products for 2023/24 collection:
Key products for 2023/24 are the new BCA FLOAT-E2 avalanche airbags with the Alpride E2 supercapacitor system. Available in 3 colours with 25l volume (Freeride) and 35l (Touring). Each comes in 2 different back sizes each: S for people up to 170cm body height and M/L for everyone above. Also available for sledders in the FLOAT-E2 TURBO series.