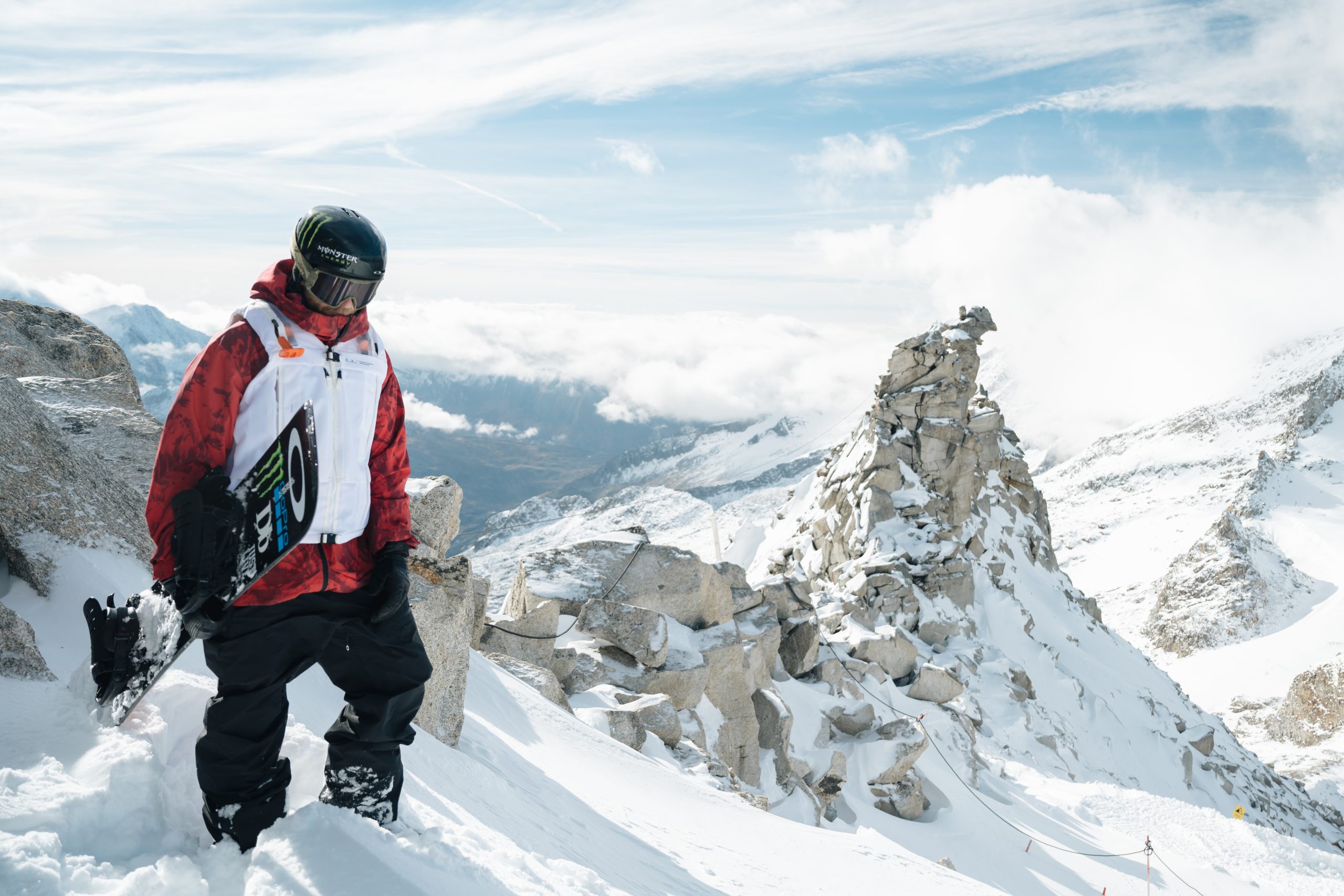 SAFEBACK 2023/24 Snow Safety Preview
Retail Buyers Guide: Snow Safety 2023/24 Retail Buyer's Guide
Brand: SAFEBACK
Interviewee: William Sherman, CMO
What are the key trends in the snow safety market?
In our product category of snow-burial breathing systems, there have been no serious innovations to extend the survival window since Avalung was launched in 1998. Meanwhile, airbag and rescue technology have been highly optimized in order to either make airbags more effective or beacons more efficient and reliable. With Safeback SBX, we are reopening this otherwise closed category to use modern electronics and power systems to keep burial victims breathing under the snow. Weight optimization and user-friendliness are critical factors for backcountry users – not only in their needs in making purchases for days with above-avalanche avalanche danger but also in their day-to-day decision-making for the equipment that they actually take with them on days with Level 2 and 3 avalanche danger – which account for most avalanche accidents globally. At Safeback, the driving ethic behind our development is that the safest avalanche equipment in the world is the equipment you actually take with you. In speaking with professional riders, guides, ski patrol, and search and rescue teams, we know that airbags are one of the first pieces that these super-users are dropping due to their high weight and impact on packing. Airbags are getting lighter, with LiTRIC and Alpride E2 weighing in at 1100 grams for their systems. At only 513 grams, Safeback weighs less than half of these systems and takes only 0.75L in the user's pack. Our integration is also less demanding for pack producers, so the total integration weight is significantly less than avalanche airbags. Finally, price trends are holding a large gap between unequipped touring packs and avalanche airbags. Modern, fan-based airbags easily cost over 1200 EUR, whereas pack prices are staying between 150 and 250 EUR. The first two avalanche backpacks with Safeback SBX will retail for 599 EUR, filling the gap between unequipped and high-end airbag packs.
How are you segmenting your snow safety products and where do you expect your biggest growth?
Safeback SBX is not something that will determine segmentation, as it can give any rider exposed to avalanches or tree wells a chance at breathing under the snow until they are recovered. Segmentation is determined by pack producers, by the products they make with our avalanche survival system. For FW23/24, Safeback SBX will be available in a freeride vest from Db, and an ultralight 40L ski-mountaineering pack from Bergans of Norway. These two implementations of our product show the high degree of flexibility that our system gives to users and the full spectrum of use cases available with Safeback SBX. Db's Snow Pro Vest featuring SBX will be focused on off-piste riders in Europe, and other users who are taking short-haul tours in the backcountry. In North America, this will also include users on snowmobiles who access backcountry lines with machined help. The Y MountainLine Daypack from Bergans has been developed with IFMGA mountain guides and is made to be a flexible companion for more demanding adventures in the high mountains. This will cater to ski and splitboard tourers who are looking to the alpine, as well as users taking multi-day hut trips.
What are the most important technologies/features in your FW23/24 avalanche backpacks?
Both backpacks are the world's first to feature Safeback SBX. Safeback SBX is the world's first active air supply system designed to keep the user breathing during burial in an avalanche or tree well, without requiring a mouthpiece. After activating the system with the T-shaped handle on the shoulder strap, the SBX starts pumping in air from the air intake window on the pack and through to the outlets on the shoulder straps. Avalanche snow is composed of at least 50% air. After burial, the SBX uses the air in the snowpack as the victim's fresh air supply, continuously pumping it up to the breathing area for the duration of burial. This air diffuses through the porous crystal structure of snow, simultaneously delivering fresh air to breathe in, and pushing away the CO2 that has been exhaled. On a full charge, this system can supply air continuously for 90 minutes at -22°F / -30°C.
What are your marketing stories for FW23/24?
In general, our marketing will focus on building trust with our audience regarding Safeback SBX as a product and Safeback as its producer. An important part of that will be connecting our brand with trusted actors in the avalanche safety market and publishing deeper information and demonstrations of our product. Our first-ever customer is the Norwegian Red Cross – the organization that leads all search and rescue operations in avalanche terrain in the whole country. They have ordered packs with Safeback SBX for their entire organization which will be used as early as the end of March, 2023. Additionally, our first two ambassadors are two Norwegian-based IFMGA guides. We will be profiling both guides, their personal and professional accomplishments in the high mountains, and discuss why they believe in Safeback SBX. Over the course of the winter, we also hope to collaborate with relevant media outlets to publish more detailed information about our testing in order for us to establish further objectivity in our findings which show that our system can significantly improve the air quality for snow burial victims. Finally, we have a comprehensive professional testing plan with avalanche safety experts and organizations around the world who will be receiving our systems to test and give feedback over the course of the winter. Based on their feedback, we hope to be able to go public with those results as well. For now, we cannot disclose who those users are.
How are you helping retailers to sell this category?
We will be producing a high volume of content to explain our product and will have detailed product pages for all of our partner packs which give users the ability to understand the products straight from the source, and will connect to each pack producer "Shop-finder" tools to enable shoppers to go see products in person before they buy. We will have easy-to-implement content packages for eCommerce, combining product and lifestyle shots of our product, as well as critical video content to explain the product. We are also exploring POS displays of Safeback SBX to recreate the form used in product imagery.
Is your production impacted by raw material scarcity or cost increase? If so, what solutions have you put in place?
All key components in our system are still available, but the disruptions to the supply chain have meant that either component costs go up, or timelines stretch out. This is something we are actively working with, but will not significantly affect delivery in 2023.
Key products for FW23/24 collection
Patented and award-winning avalanche survival system, designed to keep the user breathing during burial in an avalanche or tree well, without needing a mouthpiece. The air supply from the SBX will extend their potential survival window under the snow from 15 to over 90 minutes.
Db Snow Pro Vest is a well-balanced and user-friendly powder vest with 8L of storage in the back compartment – enough for Safeback SBX's control unit, a shovel, probe, and a few extra liters for additional kit. Safeback's outlet hoses are internally routed and mounted in the shoulder straps. The vest has high-volume pockets on both sides of the vest's front side. This vest is unisex and one-size, with compression straps on the sides for size adjustments.
Bergans Y MountainLine Daypack 40L is a highly flexible backpack product that can be configured to fit the needs of mountaineers year-round. This pack allows the user to add and remove most of its parts to tailor the pack to their needs on that day. That includes the SBX system, which is integrated into the pack's top lid and can be added or removed based on the user's exposure to avalanches or tree wells on a given day. The pack is unisex and will come in two back lengths: S/M and M/L.