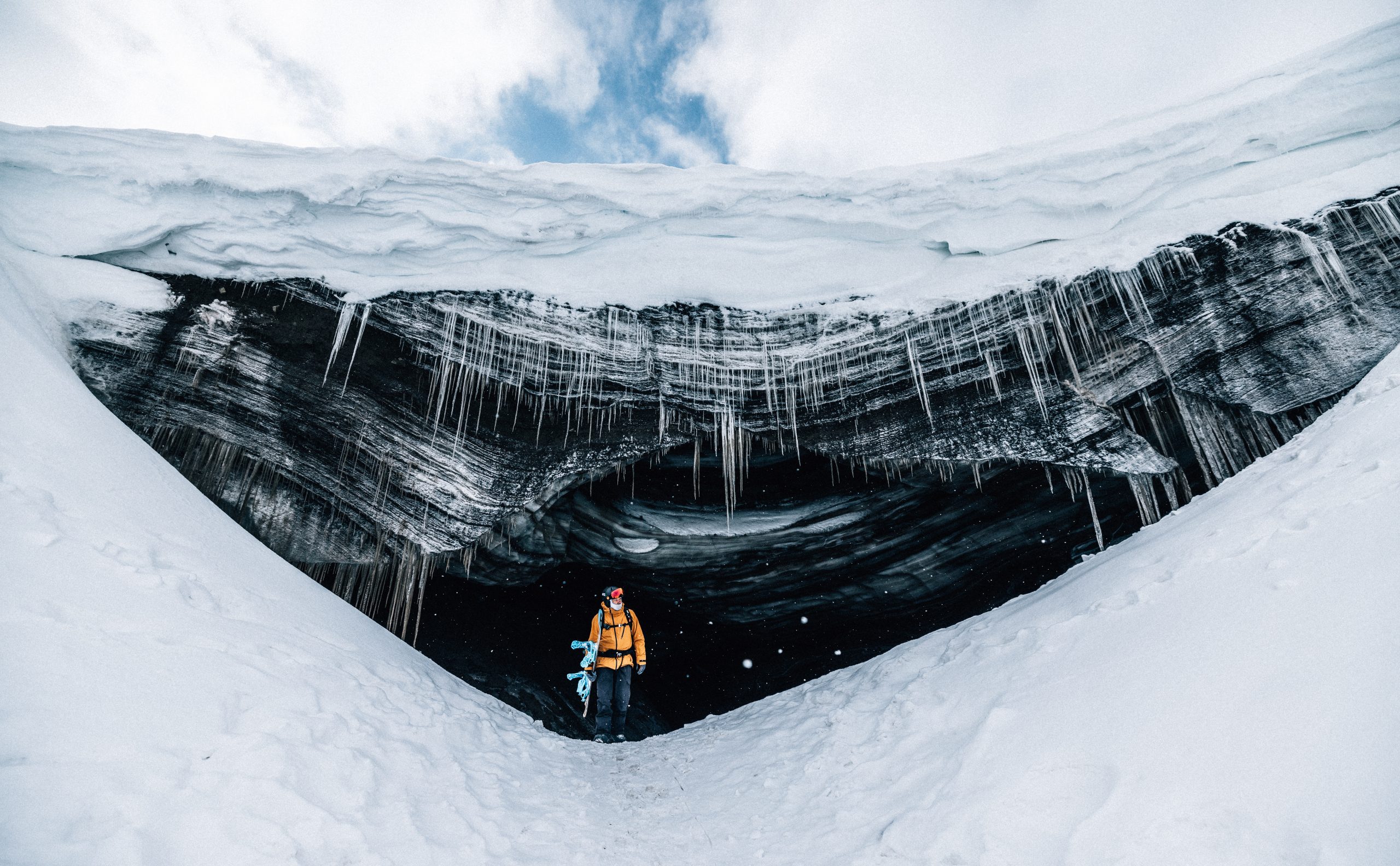 Evoc Snow Safety 2023/24 Preview
Retail Buyers Guide: Snow Safety 2023/24 Retail Buyer's Guide
Brand: Evoc
Interviewee: Alexandra Hlawitschka, Content & Communications
What are the key trends in the snow safety market?
Snow safety is all about reliability and usability. When you are out in the backcountry you need equipment, you can rely on. This has always been the case, so this might be an area that is probably not as trend-driven as other areas in winter sports or one could say trends are more long-lived. We definitely felt an increase in demand as ski touring and splitboarding grew during the Covid pandemic, with the effect that there is more people heading to the backcountry and of course they need snow safety equipment. 
What were your biggest sellers in FW22/23 and why?
Our LINE and LINE PRO collection. They have separate pocket for your safety equipment with a quick access and emergency plan, are extremely comfortable and fit perfectly. That way you almost don't feel that you are wearing a backpack on your freeride adventures. The LINE PRO offers an integrated back protector that protects your back when you fall. 
How are you segmenting your snow safety products and where do you expect your biggest growth? 
Protector Backpacks with the LITESHIELD PLUS back protector (LINE PRO 20 and LINE PRO 30)
R.A.S. ready Avalanche Backpacks that can be equipped with Mammut's leading removable airbag system 3.0. Available with a back protector (LINE R.A.S. PROTECTOR 32 and LINE R.A.S. PROTECTOR 22) and without a back protector (LINE R.A.S. 30 and LINE R.A.S. 20)
Protection Wear – We expect the biggest growth in our new PROTECTION WEAR. 
For Fall/Winter 2023/24 we present a new PROTECTION WEAR with our completely newly developed protector technology – LITESHIELD FLEX. Typically for EVOC it offers very high impact protection and is also a complete game changer when it comes to comfort due to its outstanding flex and ventilation. Please check out the upcoming SNOW PROTECTION BUYERS GUIDE for more information about our new PROTECTION WEAR with the LITESHIELD FLEX technology. 
What are the most important technologies/features in your FW23/24 avalanche backpacks? 
That would be our LITESHIELD PLUS back protector technology as well as the removable MAMMUT R.A.S. Airbag System 3.0. 
Our LITESHIELD PLUS back protector offers excellent impact protection (EN1621-2; Level 2), is extremely lightweight as well as flexible thanks to its +-segmented design. 
The MAMMUT R.A.S. Airbag System 3.0 is an avalanche airbag system based on a square, brightly-colored airbag that deploys behind the wearer's head within seconds after deployment. The system is safe and easy to use, lightweight and doesn't use up much space in your backpack. It can be attached to all MAMMUT R.A.S. 3.0-compatible backpacks.
Do you offer any other products in the snow safety category besides the traditional avalanche safety products? 
Our PROTECTION WEAR. 
What are your marketing stories for FW23/24?
We will focus our communication on the all-new PROTECTION WEAR with the newly developed LITESHIELD FLEX technology. As mentioned earlier, the new PROTECTION WEAR is a real game changer in terms of comfort and freedom of movement. As protection has always been one of our most important pillar stones, we are going to focus on presenting and explaining the new technology and give deep insights into the whole development process that went into creating this new, outstanding technology. 
How are you helping retailers to sell this category?
The safety category is one that requires more explanation and information. We offer a lot of information on our technologies and use videos to better explain technologies and usability as for example on how to fold the avalanche airbag. 
Apart from extensive information material we have a retail program with a modular, individually customizable display system, sales promotion concepts, presentation aids and sales tools with a large complementing selection of graphics, pictures, and product information. When it comes to digital support, we've upgraded our B2B shop and integrated an extensive download center where you have 24/7 access to all digital media assets like pictures, videos, texts, guidelines etc. And we're also working on further expanding and making our instruction material more serviceable and easier to consume for retailers and their sales staff. 
Is your production impacted by raw material scarcity or cost increase? If so, what solutions have you put in place?
Yes, we are impacted by those difficulties as well. We are facing those challenges by further optimizing our production techniques while continuing to deliver high-quality output. However, some costs have increased significantly and since we don't want to sacrifice on our proven and trusted product quality, we can't avoid some price increases. 
Key products for FW23/24 collection: 
The completely new PROTECTION WEAR with the brand new LITESHIELD FLEX technology.
And when it comes to our snow safety backpack collection it would be the following two: 
LINE R.A.S PROTECTOR – The only backpack with an avalanche airbag and an integrated back protector, offering maximum impact protection for your spine.
LINE R.A.S. – Comfortable freeride backpack that is compatible with the MAMMUT R.A.S. 3.0 avalanche airbag system.