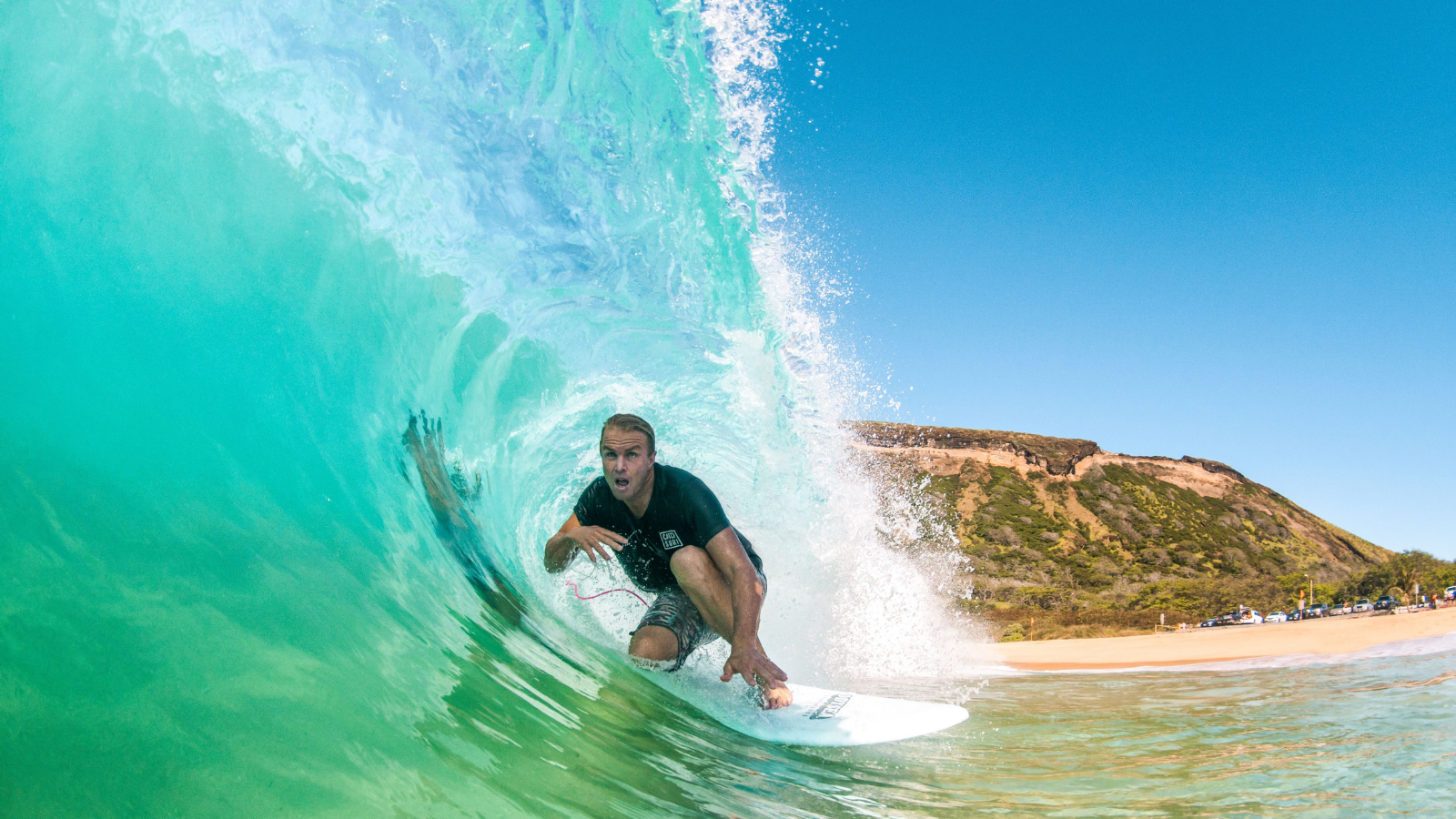 Catch Surf 2019 Softboard Preview
Retail Buyers Guide: Soft Top Surfboards 2019
Brand: Catch Surf
Interviewee: Alain Riou (Pro Catcher)
MARKET FIGURES
Is the foamie market still in full froth? 
Full throttle up. Our boards are pretty hot right now
The offer is in a frenzy with loads of new brands, aside from the 2-3 big historic players. The more the merrier?
Yes, please. Found another random foamie brand and be part of the fun!
BOARD DESIGN
Which shapes are trending? Mini-mals, regular shortboard shapes, high-perf 5 footer… The endorsed fin system seems to be key in the success of foamies: who are you partnering with?
That depends on the waves you have close by and what you want to get out of it. We have all kinds of crazy shapes for the tiniest wave until the gnarliest big wave. Catch Surf Fins Systems are FCS I compatible.
CONSTRUCTIONS
What makes a good quality softboard?
That the board is stiff and easy to ride. The ultimate test is to see the people that ride our boards with a big smile in their face when they come out of the water.
What innovation(s) will you push on the market for 2019?
We re-innovate the FUN on the water also in 2019.
PUBLIC DEMAND
Mini-mals or performance foamies: which one prove to be the most popular?
All Catch Surf Models are very popular.
GRAPHICS & SIGNATURE MODELS
Esthetics play a big role in the softboard category: please tell us which are the key artworks of your 2019 range?
Hard to explain our crazy colours.. we're pretty excited on The Lost' Collab and the Amaze Twist Line.
Do you offer any fresh Pro-models or updates of the latter in 2019?
JOB, Kalani Robb, Taj Burrow, Blair Conklin, Johnny Redmond, Tyler Stanaland, Julian Wilson, Noa Deane, Sierra Lerback, Harry Bryant, Beau Cram..
GO GREEN
How do you address the eco-awareness of the audience with softboards? Is the product wrongly seen as a disposable surfboard ?
The goal is to keep them long living due to quality.
PRICEPOINT & DISTRIBUTION
Which are the key pricepoints?
Retail Prices are for example:
A Finless Beater is 219 EUR
The Special 54′ goes out by 319EUR
The JOB Pro Stump 5.0 for 359EUR
A 9″ LOG is 499EUR
How do you split your offer in between brick and mortar retailers, online retailers and D2C?
First come first serve… basic common sense.