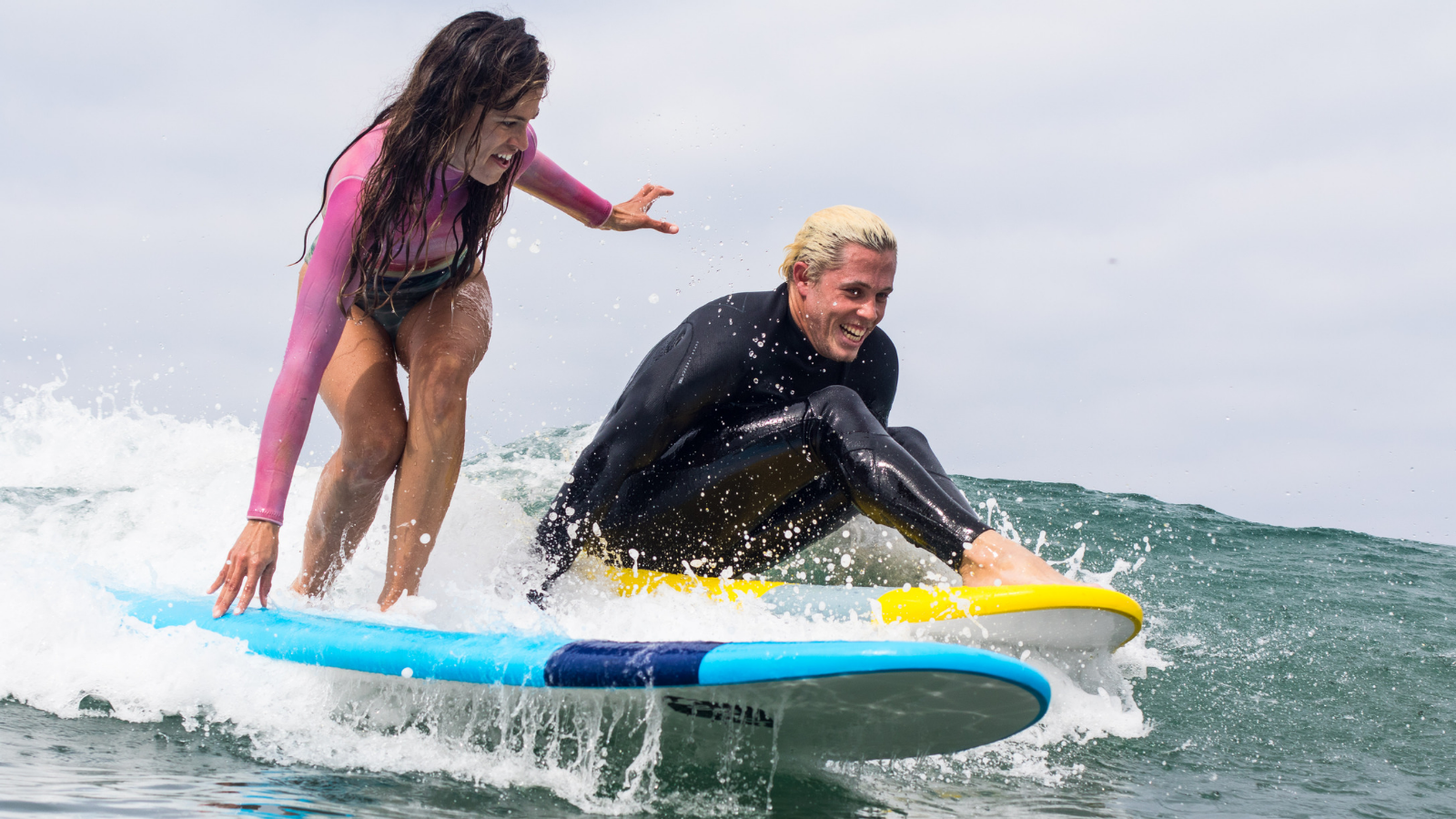 Softech 2019 Softboard Preview
Retail Buyers Guide: Soft Top Surfboards 2019
Brand: Softech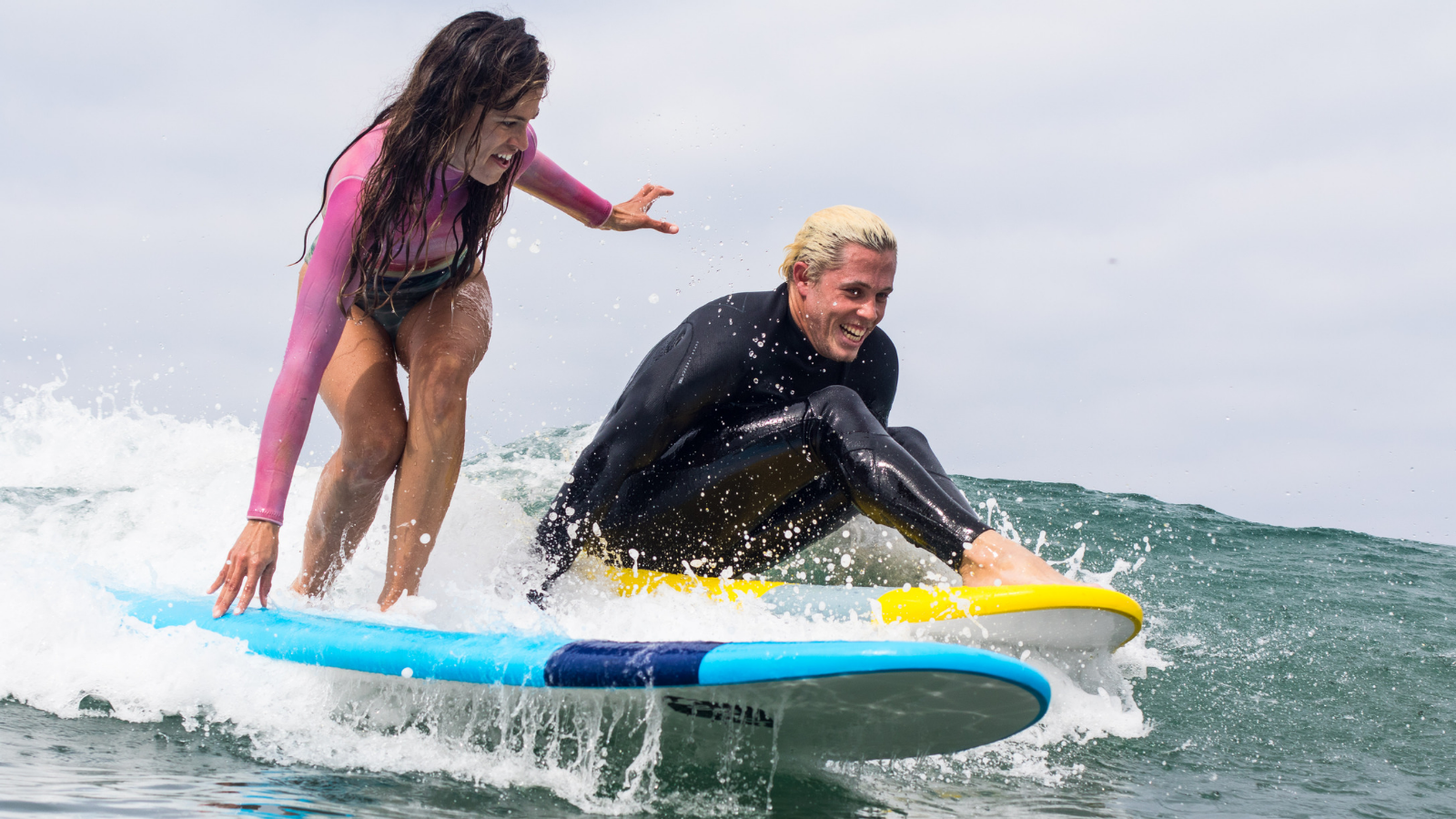 MARKET FIGURES

Is the foamie market still in full froth? The offer is in a frenzy with loads of new brands, aside from the 2-3 big historic players. The more the merrier?
Through selling to both Surf School & consumer, our Softboard sales are rising 10 to 15% every year.
Softech has got an anteriority compared to other players as we have been on the Foamie market for 8 years now. Developed in 2009 on the Northern Beaches, Softech entered the market with quality products that could help someone ride their first wave, but also give more experienced riders an alternative to their fibreglass boards.
Softech today is the absolute leader with Surf schools (beginner boards) and retail (performance boards). Our brand is all about "Something Special" and we align ourselves with innovation and fun.
BOARD DESIGN

Which shapes are trending? Mini-mals, regular shortboard shapes, high-perf 5 footer…
The endorsed fin system seems to be key in the success of foamies: who are you partnering with?
We offer a range of different shapes for every level of surfing – from 6.0 Handshape to 9.0 for Schools and beginners. We have a mixture of evolutionary shapes for intermediate surfers and regular board shapes for confident surfers looking for something fun.
Our beginner's boards are set up with STP Fins and screw which is the best considering the heavy use (beach landing, etc …) whilst all our other boards are set up with the FCSII Softboard system allowing you to use any FCSII fin, or original FCS with the tab infill kit.
CONSTRUCTIONS

What innovation(s) will you push on the market for 2019?
All of our boards are Hand shaped and of premium quality – and with the ability to customize the performance of our boards using the FCS II Softboard system, we have also developed a new Safety fin for learners and beginners for that end. The FCS II SFT Fin is a brand new, softflex safety fin with added stiffness to provide greater control and response while soft enough to make sure you make it through those formative sessions.
Our boards are packed full of innovation and softboard technology – custom rails, multilayered composite stringers, reinforced "X-Mesh" and X-density core. We want to ensure our boards feel like a foamie, but perform like a fibreglass surfboard.
PUBLIC DEMAND

Mini-mals or performance foamies: which one prove to be the most popular?
That's a toughy. With two hugely different markets, we find both styles remain relevant. We have our Mini Mals for beginner and intermediates alongside providing for the Surfschool market. However, our performance boards for the more confident surfer usually falls within our retail market.
GRAPHICS & SIGNATURE MODELS

Esthetics play a big role in the softboard category: please tell us which are the key artworks of your 2019 range? Do you offer any fresh Pro-models or updates of the latter in 2019?
We have added some cool designs to our boards for 2019 in order to offer aesthetic alongside performance and quality. Every size has a different colour to be able to identify the sizes in both retail and Surf schools, alongside promoting each of our Ambassadors own "spin". Pro models: Toledo – Kyuss – Sally – Tom Carroll
GO GREEN

How do you address the eco-awareness of the audience with softboards? Is the product wrongly seen as a disposable surfboard?
We stand by the quality of our boards, however, we are honest and realistic. We expect our bards to last 2 years roughly on seasonal usage, if not longer when well looked after. In the UK we have teamed up with Surfers Not Street Children to donate rideable boards to a great cause, to ensure every board is used to its maximum potential.
PRICEPOINT & DISTRIBUTION

Which are the key pricepoints? How do you split your offer in between brick&mortar retailers, online retailers and D2C?
At Softech we don't want to compromise quality with price battle. A lot of brands are doing that just to gain market share. Our quality is proven and both Surfschools and retailers know what they buy from us at a relevant price. Our boards are offered on a global scale, wordwide!