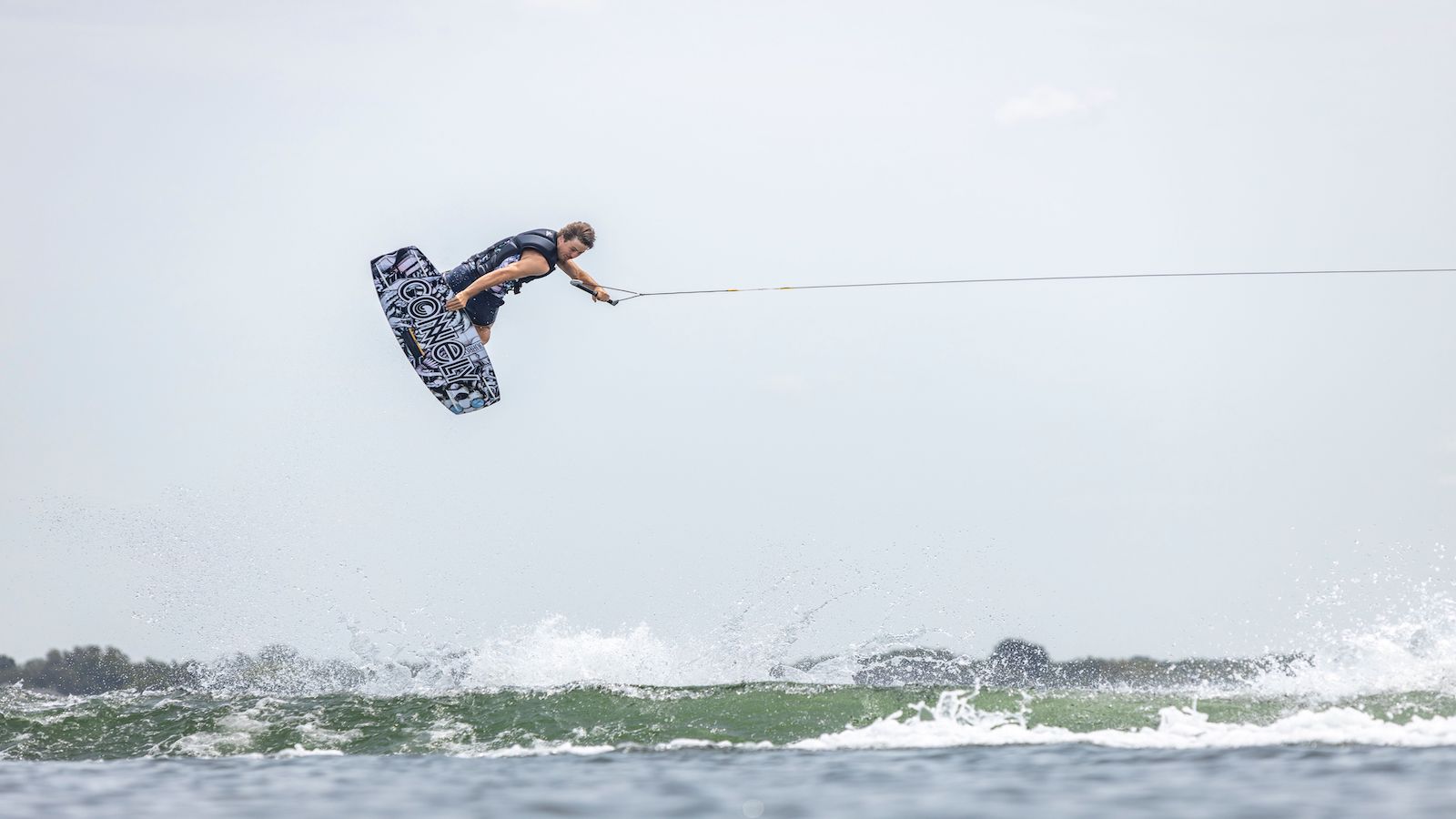 Connelly Skis S/S22 Wakeboard Hardgoods Preview
Retail Buyers Guide: Wakeboard Hardgoods S/S 22 Retail Buyer's Guide
Brand: Connelly Skis Inc
Interviewee: Evan Eves, Marketing Manager
What are the most important learnings from 2021 that you will be taking into 2022? What changes can we expect for 2022?
We introduced our new Big Easy Line that includes a Big Easy wakeboard, Big Easy wakesurf, Big Easy iSUP, and Big Easy waterski in efforts to make watersports more accessible to people of all experience, abilities and sizes.
What are the main trends coming up in 2022 in the wakeboard hardware market for boots/boards/bindings. Where do you expect the biggest growth in 2022?
The trend we are seeing is more and more people getting into watersports for the first time. We are focusing on making it easier and more enjoyable for people to start doing these sports.
Anything new happening in terms of innovations in construction and design for 2022 for boots/boards/bindings?
We feel that riders are looking for more supportive bindings, so we introduced the new Faction Boot which is a taller and stiffer version of our Pro Boot.
What are some key strategies to support retailers and what would you like to see more of in 2022 in terms of retailer/distributor/brand relationship?Due to limited attendance at trade shows, we will be holding more clinics and brand specific regional events in the future.
Sustainability has been a vital trend the last few years, how will this be carried on into 2022? Any new innovations, initiatives, changes in materials, etc.?
We are currently in the research and design stages of building hardgoods with organically sourced materials.
Best Sellers
STEEL WAKEBOARD – For 2022, Steel Lafferty's signature board is even more versatile and equally comfortable behind the boat and in the park. New 4×4 1" bolt-on composite fins offer maximum traction when the board is carving on edge. When you head to the cable park, just pull off the bolt on fins. Four shallow molded fins offer sufficient traction to perform without snagging on features. Additionally, new ABS sidewalls ensure the board can withstand a harsh thrashing. It's the perfect board for the rider looking for one high performance board that can do it all.
BIG EASY WAKEBOARD – It's the longest in the range at 146 cm and the definitive board for a rider over 220lbs. Stop messing around on a board that isn't right for you. Hop on the Big Easy and pull yourself out of the water with ease. The full spine and 3 stage rocker will allow you to stomp new tricks. Ride longer, smile more, be less sore at the end of the day, sleep and then repeat.
BIG EASY SURFBOARD – The Big Easy is geared for those riders looking to feel the edge working through the water. Our longest surfer to date, and equipped with a full-length EVA pad, the Big Easy lets you hang back at the tail for big turns or run up for some toes on the nose action. Our unique tail design keeps this big board surprisingly nimble and the tri fin setup lets you dial in how it tracks.