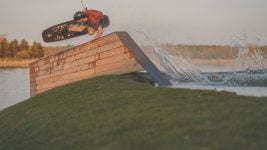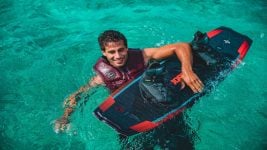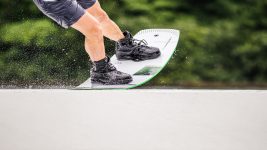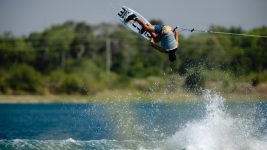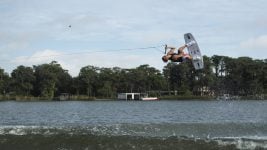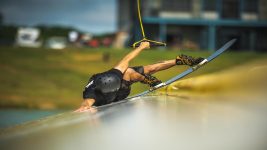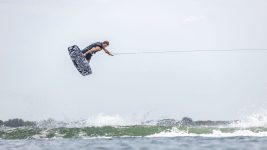 Wakeboard Hardgoods S/S 22 Retail Buyer's Guide
It has been trying times for the water sports industry but when it comes to wakeboarding the industry has adapted to the conditions. While it has been a tough learning curve the demand is there and rising. The focus is on getting more product to retailers and meeting the increased demand in wakeboarding. In this retail buyer's guide we take a deep dive into these learnings, trends and what's coming up in the industry. By Dana Miskulnig.
Learnings
2019 and 2020 threw the boardsport industry through the ringer. So what learnings are wakeboard brands taking with them into 2022? The supply chain still seems to be the big one here, after two years of feeling the logistical impact of COVID-19, brands are still learning and looking to optimize. Sean O'Brien, Director of Marketing at O'Brien tells us, "As a brand, we learned how important it was to have inventory. We originally thought that we were well positioned, but with the pandemic driven boost to the watersports industry, we quickly realized how susceptible we were to supply chain and shipping delays. We have modified our ordering so hopefully these issues will be a thing of the past." The same sentiment is present at Jobe as William Doornekamp explains, "a big change for our partners will be that they can expect Jobe to have higher stock levels due to a new purchasing strategy. The result for our dealers is easy: NEVER miss out on a sales opportunity." The logistical challenges aren't the only reason brands are trying to find solutions, but the rising demand and number of people getting on the water is adding to the challenge so improving supply chain and increasing stock are going hand in hand in the future. Another aspect brands are working to adapt in is making wakeboarding more accessible. Connelly for example came out with their new Big Easy line making, "watersports more accessible to people of all experience, abilities, and sizes," as Evan Eves, Marketing Manager at Connelly puts it.
Trends
We touched on this topic earlier but the trend of more first timers getting in the water is not stopping so brands are continuing to gear up and adjust their product lines to the hot demand. Increasing production levels is the norm in the industry to meet that demand but to push the progression amongst newcomers O'Brien are growing their mid-range products. Meanwhile over at Connelly they are seeing riders looking for more supportive bindings and introduced the Faction Boot, a taller and stiffer version of their pro boot, with that in mind. Expanding on design trends William Doornekamp at Jobe shares his insight with us, "Some of the trends from the previous seasons are still going strong, but an important one which we currently see is material. Boards are getting lighter, and response is improving all while stiffening up boat boards and softening park boards". Speaking of park boards, Josef Holub, Founder of goodboards shares his thoughts with us, "New cables are being built and riding on the cable is easier and cheaper than behind the boat. Therefore, we expect the biggest growth in cable boards." It's no secret foiling has become a hot topic in the water sports industry, predominantly in kiting and windsurfing but it's reached the wakeboard industry as Nick Jobe, VP International Sales at Ronix explains, "The largest trend that we are seeing is wake foil. The trend of flying in silence across the water is a timeless experience and allows some time for yourself". Liquid Force are backing that up and have updated the design of their Carbon Horizon 160 Foil Set.
Retailer Relations
Supply chain challenges, trade show slowdowns, events cancelled, it has all pushed brands to adjust their strategies and re-think how they can support retailers. Slingshot is making it their number one priority to get new products in the hands of every one of their retailers worldwide as Jeff McKee, Brand Manager says, "local markets have exploded with new participants and it is up to our dealers to provide a great experience to this new group of enthusiasts." Over at O'Brien they are working on improving their image database for retailers to support their marketing strategies and are still having athletes coordinate events with dealers and parks to help promote and bring more awareness to the brand. Likewise, Connelly are pushing clinics and brand specific regional events in the future to counter the limited attendance at trade shows. Pushing online learning tools, working with distributors on an individual basis to cater to individual needs and organizing tests and demos are also at the forefront of supporting retailers and getting product in touch with the community.
Innovations
Moving on from strategies and industry sentiment, let's talk about what is happening in the product lines and innovations in design and tech. Exciting partnerships are where it's at as Ronix shares with us that they have partnered with Red Bull and Carbitex. Durability and performance are crucial aspects when it comes to wakeboard hardgoods and with that in mind Ronix have partnered with Carbitex, a leading producer in carbon fibre technology, to offer just that. In the boot sector Nick Jobe from Ronix shares that, "Another proud partnership is with Red Bull. They have chosen to partner with us on a brand new Ronix Red Bull Massi Piffaretti RXT boot." While we're on the topic of boots, laces are crucial and as William Doornekamp at Jobe puts it, "nothing is such a bummer as showing up on the dock, strapping in, and snapping a lace," and that's why they are coming out with new laceloops for their bindings, a small but crucial upgrade, "these new laceloops don't cut into your laces over time, so your laces will last way longer," William explains.
Moving on to boards Hyperlite are releasing a new board with Trever Maur. Greg Nelson, Vice President of Marketing at Hyperlite breaks it down for us, "Hyperlite is excited to release Trever Maur's new WizardStick featuring a 157cm length. The WizardStick is totally unique with a reverse radius side cut between the bindings creating a responsive edge transition most cable shapes lack. The side cut also reduces volume so riders get the additional length to flex on features while the board remains nimble and lightweight."
Sustainability
Sustainability is a topic that is only growing in importance in the boardsports industry and the wakeboarding sector is no exception to that. Sustainably sourced wood, plant based resins, limestone based neoprene, reducing plastic use and forming 'Eco Initiatives' panels are just a few of the improvements being made to material aspect of production. Looking to production strategies, goodboards focuses on keeping production regional in Europe while other brands are keeping production international but improving sustainability practices, solar power being the biggest aspect. "We are proud to announce that all our wakeboards and wakesurf boards manufactured in Dubai are built in a factory that operates entirely on solar power." Sean O'Brien, Director of Marketing at O'Brien shares with us. Slingshot and Jobe are in the same boat (pardon the pun), as William Doornekamp at Jobe says, "Our manufacturing partner, SWS in Dubai, is fully solar powered. So all our products are produced on a 100% solar power."
We already mentioned that goodboards is keeping production regional but they are also focusing on keeping product life as long as possible as Founder Josef Holub explains, "the most important things for sustainability are durable products and short transport routes. Compared to most other brands, we produce regionally in Europe and use premium materials that make our boards durable." Circling back to the materials that go into producing the hardgoods, Connelly are currently in the research and design stages of building hardgoods with organically sourced materials. Over at Ronix, Nick Jobe, VP International Sales, shares with us some of the adjustments they are making in the material category, "We have chosen to use bio resins inside some of our products, and are testing it daily on different products. We are learning that these plant-based resins are even better than some of the traditional resins. We find this very important and are working on expanding this further in our range. Paulownia wood is also used throughout our park board range. This wood is warp-resistant and is the fastest growing renewable hardwood tree in the world. We have also been using Limestone based neoprene rather than petroleum based. Using sustainable resources is becoming the foundation of our products."