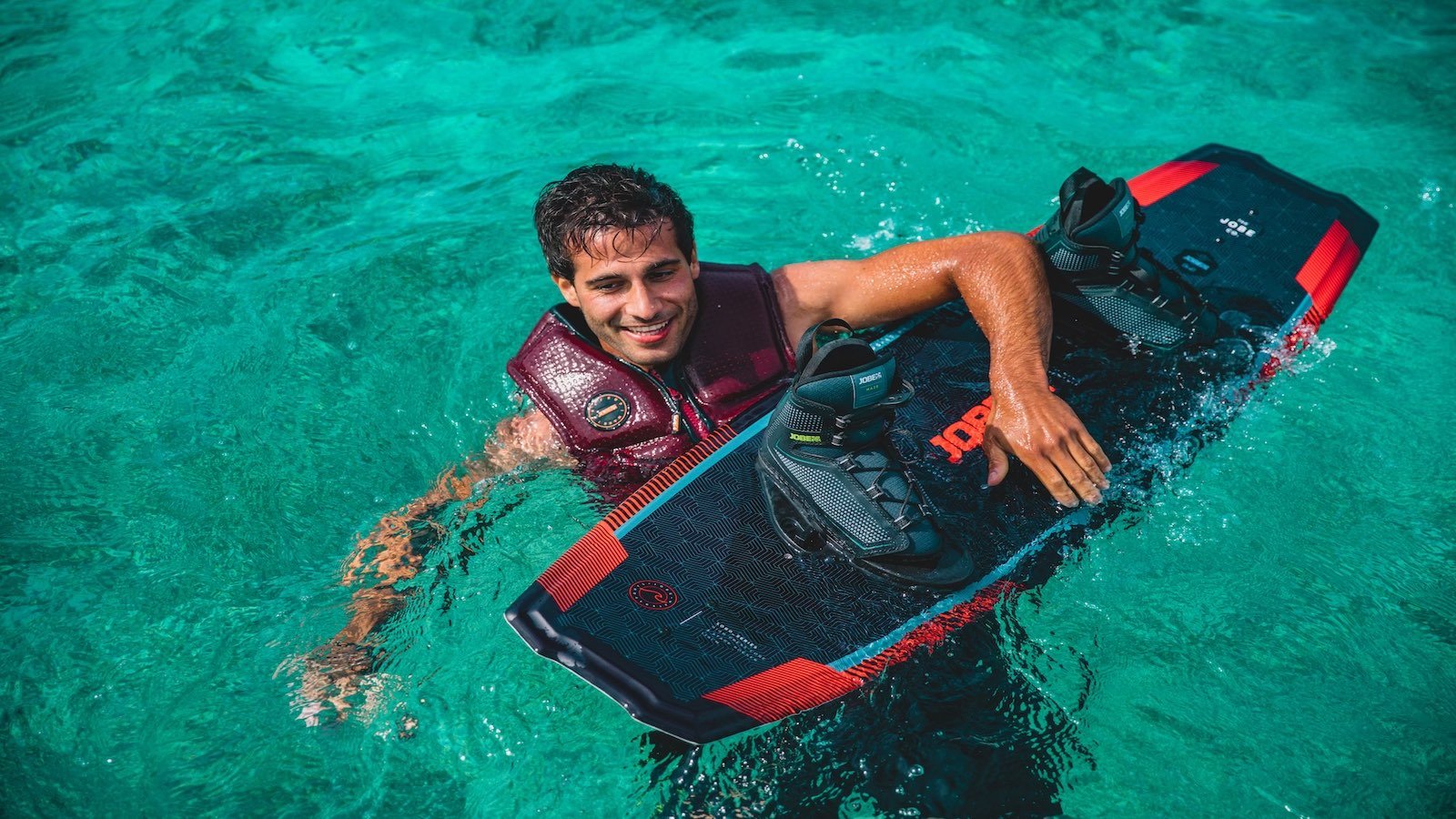 Jobe S/S 22 Wakeboard Hardgoods Preview
Retail Buyers Guide: Wakeboard Hardgoods S/S 22 Retail Buyer's Guide
Brand: Jobe Watersports
Interviewee: William Doornekamp
What are the most important learnings from 2021 that you will be taking into 2022? What changes can we expect for 2022?
The biggest learning has been in supply chain, we've been pretty lucky but everyone has had issues with stock this year. A big change for our partners will be that they can expect Jobe to have higher stock levels due to a new purchasing strategy. The result for our dealers is easy: NEVER miss out on a sales opportunity.
What are the main trends coming up in 2022 in the wakeboard hardware market for boots/boards/bindings. Where do you expect the biggest growth in 2022?
Some of the trends from the previous seasons are still going strong but an important one which we currently see is material. Boards are getting lighter and response is improving all while stiffening up boat boards and softening park boards. Factories are all making moves to more sustainable ways of working, which means brands are forced to do this as well (and this is a good thing). For Jobe we focus on the boating side of things and we do see a growth here especially in package deals. This gives consumers a go-to package to enjoy wakeboarding with friends.
Anything new happening in terms of innovations in construction and design for 2022 for boots/boards/bindings?
In 2022 we will introduce a new board to our range which is the new Vertex! The Vertex will be available in a normal edition and in a "pro" edition. The difference? Performance and weight! The shape itself is completely new and offers a great ride behind the boat. A fast continuous rocker with a spline to ease the landings. But our pro edition has a lighter core and is beefed up with a lot of carbon to give a great response.
Also our popular Charge binding has received some upgrades. A completely new fit makes for a snug fit and improves response. But we also introduced new laceloops to our bindings, a small improvement but an important one. These new laceloops don't cut into your laces after some time, so your laces will last way longer. Because nothing is such a bummer as showing up on the dock, strapping in, and snapping a lace.
What are some key strategies to support retailers and what would you like to see more of in 2022 in terms of retailer/distributor/brand relationship?
As mentioned before, one way to support our retailers is our new purchasing strategy. We also keep on pushing with our online learning tool, to equip dealers with as much knowledge as possible. Next to this, we also look towards a new future where offline connection is more appreciated again after a period with COVID. But also providing a better online support to our dealers as consumer behavior has changed forever.
Sustainability has been a vital trend the last few years, how will this be carried on into 2022? Any new innovations, initiatives, changes in materials, etc.?
The plastics in wakeboards are unfortunately a necessary evil. However, there are other steps which we make towards sustainability in our wakeboard range. First is the wood used in some of our boards. All wood is FSC certified wood, so the wood is responsibly sourced. Another one is that our manufacturing partner, SWS in Dubai, is fully solar powered, so all of our products are produced on a 100% solar power. Last one (a small one, but all steps matter in the supply chain), is that all carton boxes of our boards are made from recycled carton. As mentioned before, there are still some necessary evils in order to produce boards. But together with our developers and manufacturing partners, we try to improve step-by-step.
Best Sellers
Vertex Pro
The Vertex Pro is a new board which has it all: A fast shape that offers soft landings and a lightweight but aggressive core! This new board is our ultimate boat board and is our most high-end board to date! Beefed up with Carbon on the top and bottom of the board which will send you to outer space!
Charge Binding
Our popular Charge binding has received some new updates for 2022! A new fit makes for a snug fit which offers more control. While new laceloops make for laces which will last longer because nothing is such a bummer as showing up on the dock, strapping in, and snapping a lace. All for the best price in the market!
Maddox
The Maddox is a flagship model of ours, it's a known name which has been in our collection for years! It lives up to pro-rider demand but it comes at a real friendly price., this has made it one of the go-to boards for many boat riders in the market.