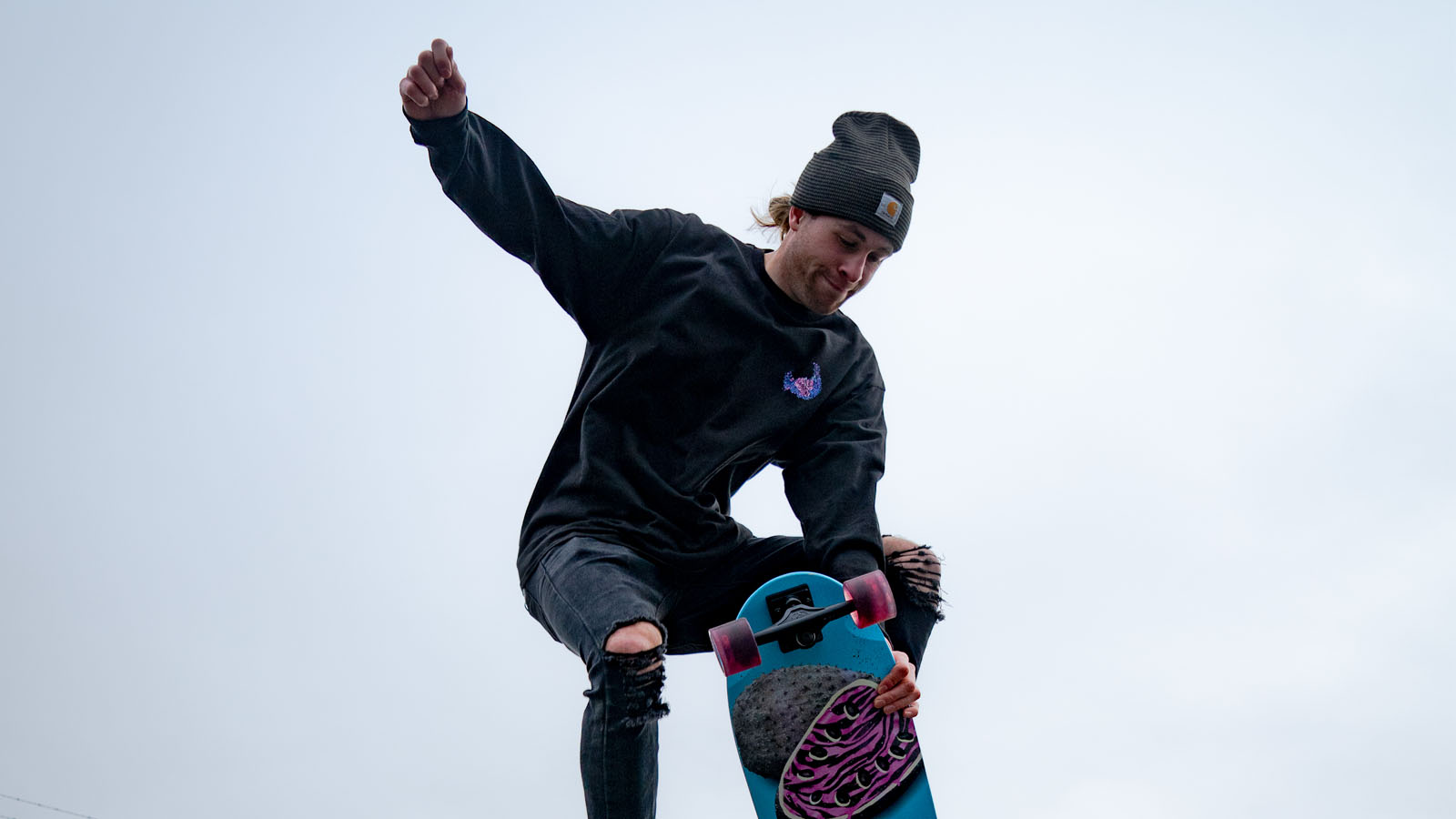 DB Longboards SS21 Longboards Preview
Retail Buyers Guide: Longboards SS21
Brand: DB Longboards
Interviewee: Timothy Mackey, Design Manager
What is the current state of the European longboard market, also compared to the US? 
I think both markets are coming off an incredible high and it is hard to tell how much longer it will continue.  It remains to be seen what the landscape looks like with respect to Covid-19 and lockdown restrictions when spring rolls around.
Has the current skateboard boom impacted your sales?
Yes, we have seen increased demand across the board. Sales dropped when lockdown first started, but quickly picked back up and exceeded expectations.
Are you feeling constraints in supply because of Covid?
Yes, we have seen lead times double but we are fortunate to produce our own products and keep things flowing.
How are you supporting retailers amid the coronavirus crisis?
We are making sure we still supply retailers with our limited stock and not shift completely to a direct to consumer model. It has been a challenge to evenly distribute products to all channels over the last few months, but we have done our best to support our smaller retailers, and we are planning to do even better in the remainder of 2020 as well as 2021. Multiple Pre-Book opportunities will allow all retail customers an equal chance to receive products from the full catalog.
What general trends are you noticing in terms of shapes and board sizes?
We are having great success with compact commuter boards, but classic shapes and sizes continue to please.
What are your main materials for 2021? Any sustainable stories?
Tried and true hard rock North American Maple is front and center this year.  All of our production scraps are recycled and turned back into new commodities.
Which wheels, trucks and accessories do retailers need to keep on their radar next season?
We are extending our Cloudride Cruiser line to include even more colors, expanding the possibilities for customization.
Please name and describe your 3 highlight pieces and items that retailers should definitely order.
Paradigm Blue and Gold – Graphic refresh of one of our top-performing items. A drop through drop deck great for beginners and suitable for serious freeride and downhill.
Crook – Versatile double kick with soft wheels.  Cruise to the corner store or skate park. This board is a great filmer board as well.
Dagger Pina Colada- At 36" this board is a regular Goldilocks; not too big or small.  The drop-through mounting, rocker, and directional shape make it super comfortable. There's a subtle kicktail for good measure.