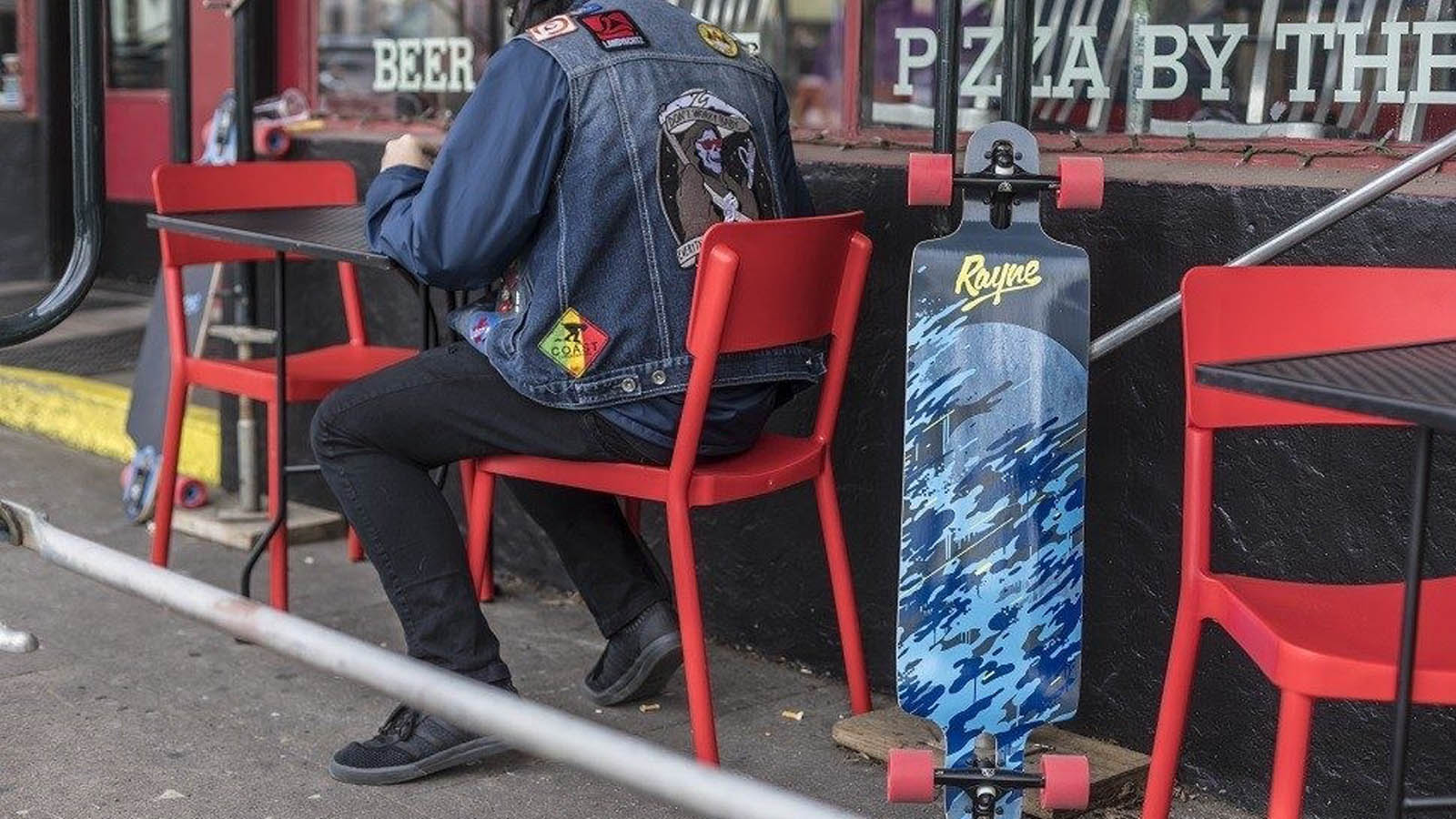 Rayne SS21 Longboards Preview
Retail Buyers Guide: Longboards SS21
Brand: Rayne
Interviewee: Timothy Mackey, Design Manager
What is the current state of the European longboard market, also compared to the US? 
I think both markets are coming off an incredibly high and it is hard to tell how much longer it will continue.  It remains to be seen what the landscape looks like with respect to Covid-19 and lockdown restrictions when spring rolls around. 
Has the current skateboard boom impacted your sales?
Yes, we have seen increased demand across the board. Sales dropped when lockdown first started, but quickly picked back up and exceeded expectations. Even the downhill category has gained traction, which we haven't seen in a long time.
Are you feeling constraints in supply because of Covid?
Yes, we have seen lead times double but we are fortunate to produce our own products and keep things flowing.
How are you supporting retailers amid the coronavirus crisis?
We are making sure we still supply retailers with our limited stock and not shift completely to a direct to consumer model. It has been a challenge to evenly distribute products to all channels over the last few months, but we have done our best to support our smaller retailers, and we are planning to do even better in the remainder of 2020 as well as 2021. Multiple Pre-Book opportunities will allow all retail customers an equal chance to receive products from the full catalog.
What is your collection theme and which stories are important for 2021?
We are working on a new Pro board for our rider Mitch Thompson in the remainder of 2020 for release in Spring 2021. Mitch and our Vancouver Team will help us develop an amazing new board for next year! We are reducing the total number of downhill decks overall but trying to perfect the ones we are offering with the feedback from our team riders.
What general trends are you noticing in terms of shapes and board sizes? 
Compact Platforms, with comfortable low profile concave profiles.
What are your main materials for 2021? Any sustainable stories?
Bamboo and Triaxial Fiberglass. Our scraps are upcycled into new products like risers or recycled with other construction materials and turned into other commodities.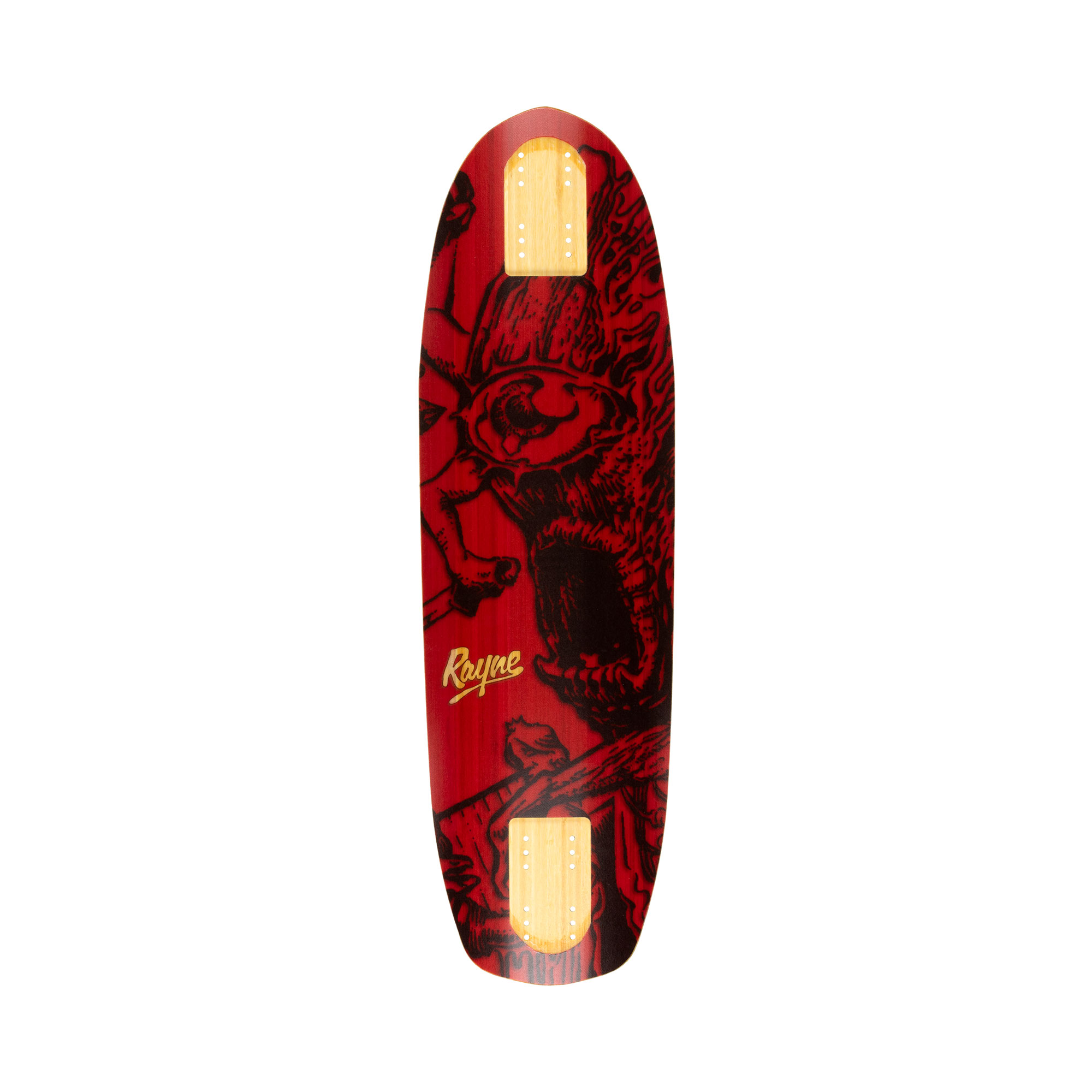 Which wheels, trucks and accessories do retailers need to keep on their radar next season?
We're releasing new colors of our classic, go-to wheel: the 70mm Envy. Colorful jelly wheels have really increased in popularity, so we are extending that to this line.
Please name and describe your 3 highlight pieces and items that retailers should definitely order.
Libido (downhill slalom race deck) – The new and improved Libido has been tested and retested by our team riders and is built to grip corners, weave through the pack, and hold lines you never thought possible.
Sometimes you just want a board that is going to grip like a Chinese finger trap, look no further. The Libido can handle the curves at Maryhill or your favorite garage without skipping a beat and in a package small enough to comfortably rip around town or jam in a school locker.
The deck features two spoon-shaped pockets to hold both of your feet in a rockered position making holding your tuck and weaving through packs as easy as possible, keeping your feet locked on your board without needing to reposition your feet.
Board Construction: Bamboo Fiberglass
Length: 30.93 inches, Width: 9.00 inches, Minimum Wheelbase: 20.50 inches, Maximum Wheelbase: 22.50 inches, Mounting Style: Top Mount, Version: 2020
Nae Nae 40 – 40″ Maple Dancing Longboard with CNC machined wheel wells. Perfect for dancing and freestyle.
Construction: 8-Ply North American Maple, Max Wheelbase: 28.50 inches, Min Wheelbase: 27.50 inches, Flexibility: Dampening Flex, Width: 9.50 inches
Demonseed 39 – The Demonseed is a pushing, freeride, sliding machine!
For more than a decade the Demonseed has been revered by downhillers and long-distance pushers for good reason. This board was made to make longboarding feel easy and look good.
It's double-drop through mounting (drop deck + drop through truck mounting) has a .75" linear drop that drastically lowers the standing platform of the board. This low platform makes pushing a breeze, makes the whole longboard ultra-stable at any speed, and really helps initiate slides.
The Demonseed has a 3 stage rocker and  DEEP TUB Concave. The 3 stage rocker makes rotations and slides easier through ergonomics while adding pockets for your feet to grip in slides. The concave has a wide flat center and aggressive cups for your toes and heels. This is the perfect concave for a double-drop deck and will keep your feet in place when sliding and cornering the board. The flat center is really comfortable for pushing the board.
If you want a board for transportation – this board has been pushed across entire countries.
If you want a board to help improve your slides or freeriding – the Demonseed will give you the confidence to bust out rotations and blast slides at faster speeds than you thought possible!
In comparison with other Rayne decks, riders who want to carve harder, have a lighter deck or with more grip, check out the Vendetta as well.