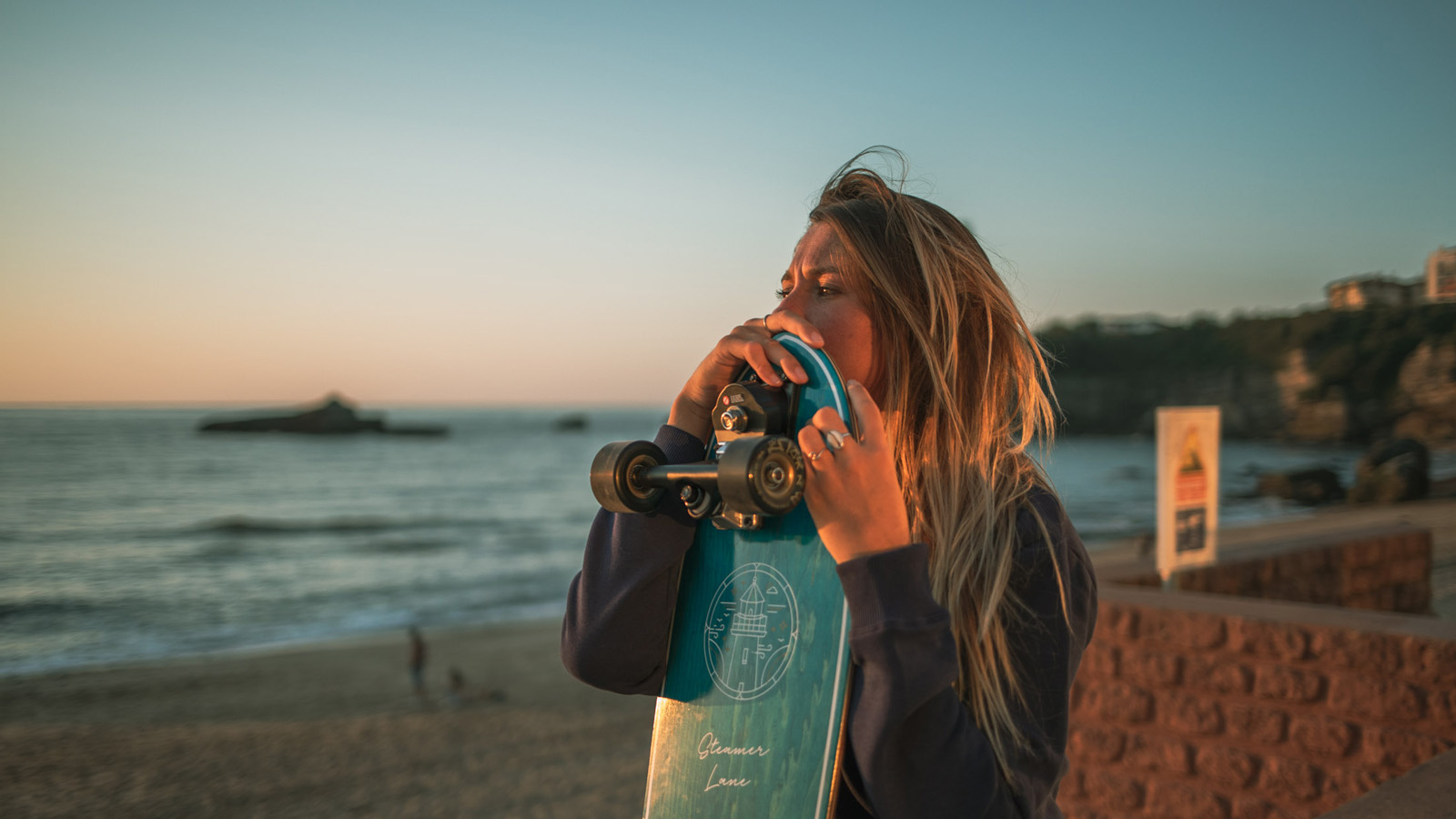 Hoff Flying Wheels SS21 Longboards Preview
Retail Buyers Guide: Longboards SS21
Brand: Hoff Flying Wheels
Interviewee: Brecq Benoit, Global Brand & Marketing Manager
What is the current state of the European longboard market, also compared to the US?
We don't sell at the moment in the US so it's hard for us to compare, but at the moment in Europe, the global skateboard market is growing! Regarding longboard, the SURF Skate is still a good segment in 2020. In the last years, the Cruising segment was also really good but in 2020 all the rest of the segments increased again (carving, dancing, technical, etc.)

Has the current skateboard boom impacted your sales?
For sure, we had really good sales this summer in all the categories. We are out of stock in a lot of designs & shapes & work hard to develop & create new boards & models for this X-mas & next summer.
Are you feeling constraints in supply because of Covid?
That is the most difficult thing at the moment! Due to COVID & the Skateboard boom, most of the factories are late with an increase in production. We try to manage it as well as possible because we are out of stock in some categories.
How are you supporting retailers amid the coronavirus crisis?
We help all the retailers offering payment conditions. We know that most of them suffered due to the situation. We tried to help them as much as possible thanks to these conditions. We also tried to deliver them as soon as possible when they were out of stock all this summer thanks to re-orders. I think that most of them had a really good summer season & it's not as bad as it was supposed to be at the beginning of the lockdown situation.
What is your collection theme and which stories are important for 2021?
For 2021, we increase the offer in SURF SKATE segment with 4 different Technologies:
PORTLAND base plate: the highest solutions in term of quality & sensations available in our high definition & materials
LOMBARD Base plate: the Baseplate solution in our Classic construction with a really good sensation of surfing
The STR Trucks: our double-truck technology with our classic finish
The CAPITOL Trucks: our Retro finish in our SURF Range
We also increased all our ranges in our Classic Construction with 7 New boards in different sizes & designs
Our global Range is more centered in SURF, CRUISING, CARVING with few models for TECHNICAL Longboards (dancing, downhill & Slides)
What general trends are you noticing in terms of shapes and board sizes?
The trend is on Short & Wide LONGBOARDS. Most of our range is on Cruising & Surf Skates boards. With boards between 29'' to 32" sizes. We keep in our range longers boards from 34" to 43" but the sales are more in the first segment at the moment
What are your main materials for 2021? Any sustainable stories?
Most of our range is made with CANADIAN Maple wool but we also work with Bamboo in some models. We work hard with our factories to consider the impact of our production on the planet, and select our materials in accord with this goal
Which wheels, trucks and accessories do retailers need to keep on their radar next season?
In terms of trucks, for sure the new PORTLAND Baseplate is our main innovation for 2021. We sell it in spare parts & you can adapt on every board using classic Trucks! You can convert your classic longboard skate to a SURF Skate thanks to this baseplate
In terms of wheels, our FORWARD Wheels Collection is made of 3 different models: The GYRO 76mm MODEL with spine hub for DOWNHILL & Big boards. The CLIMAX, our polyvalent wheel available in 65 & 70 mm, and the BUMPER model for Street & Slide available in 60,65 & 70mm
Please name and describe your 3 highlight pieces and items that retailers should definitely order.
– PORTLAND SERIES: The PILEAPPLE Model: a 32'"x10" board with a modern & clean design with assorted printed grip in the PORTLAND Technology
– STR SERIES: The MOOREA Model a 31"x9.5" SURF SKATE in a classic finish with a Design with floral inspiration
– CAPITOL SERIES: PALOMAR Model a 32"x10" a Surfing Retro style cruiser with a fishtail.