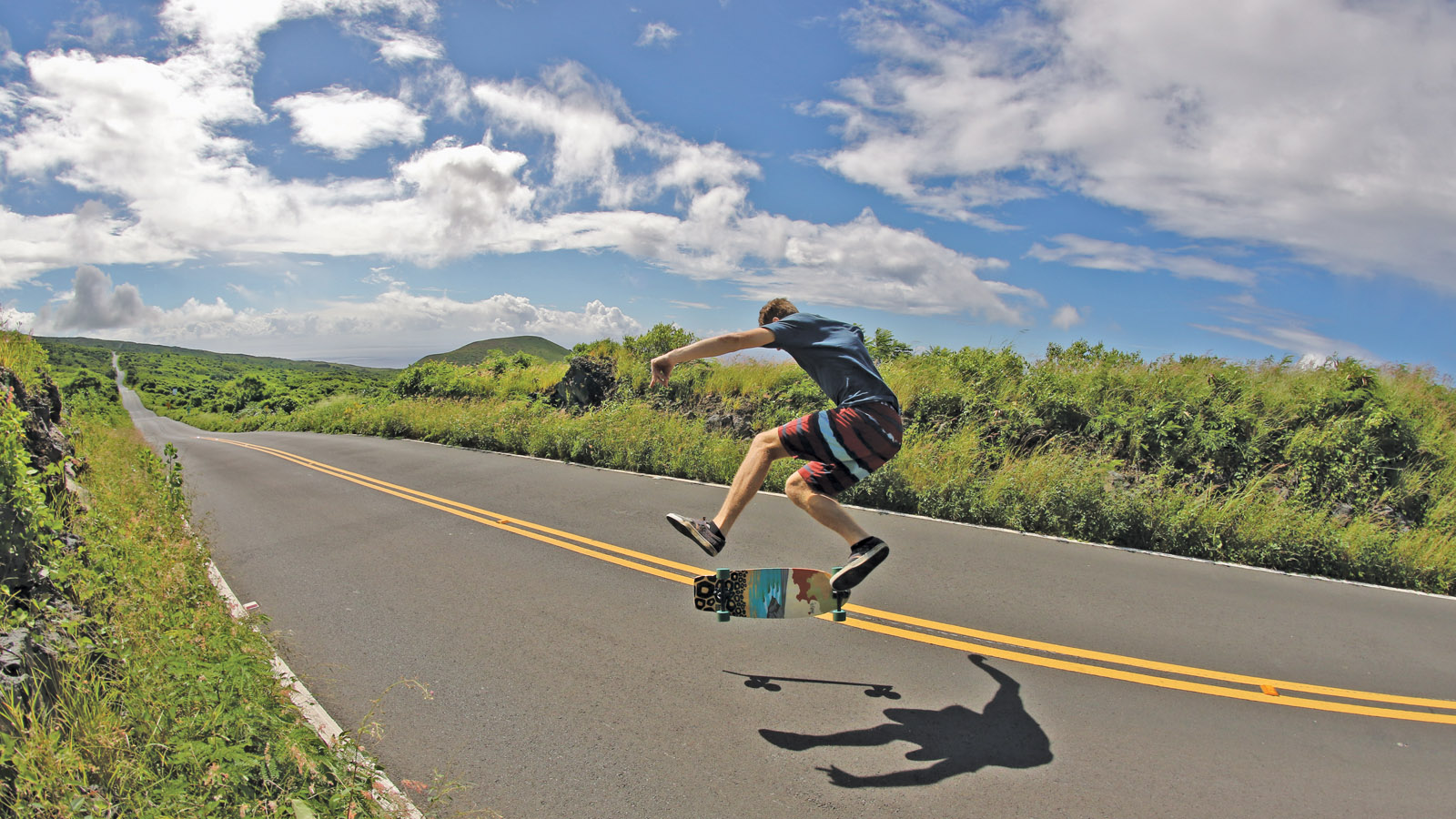 Jucker Hawaii SS21 Longboards Preview
Retail Buyers Guide: Longboards SS21
Brand: Jucker Hawaii
Interviewee: Mike Jucker, Co-Founder and Brand Manager
What is the current state of the European longboard market, also compared to the US?
Like everywhere else in the world the skateboard industry got overrun with demand due to Covid-19. We are in a similar situation to many other outdoor hard good manufacturers.
How are you supporting retailers amid the coronavirus crisis?
We are answering the phone and keeping them informed. We also have to let them know to pre-order in advance right now if they like to stay in the game in 2021.
What is your collection theme and which stories are important for 2021?
Never change a winning team! We are sticking with our authentic Hawaiian Surf Style. Waves and natural colors.

What general trends are you noticing in terms of shapes and board sizes?
I think we see more Skatesurfing – Mini Cruiser Type boards in demand. The cross over kind from Longboarding and Skateboarding.
What are your main materials for 2021? Any sustainable stories?
We stay with our bamboo constructions. Bamboo is a very sustainable commodity if you like to call it such.

Which wheels, trucks and accessories do retailers need to keep on their radar next season?
In my world 99% of the people by completes and these customers like soft cruiser wheels with a smooth touch on the concrete. But on the spare part end, our SUPER BALLS freeride wheels are also doing very well. They slide really well and live a massive thane line behind. 
Please name and describe your 3 highlight pieces and items that retailers should definitely order.
Retailers should have a look at our new Skatesurfer Mini Cruisers and our Classic all-time favorite Longboard the Makaha and the New Hoku. They sell like hotcakes but as I said due to covid our order times have increased dramatically and retailers need to pre-order ASAP.