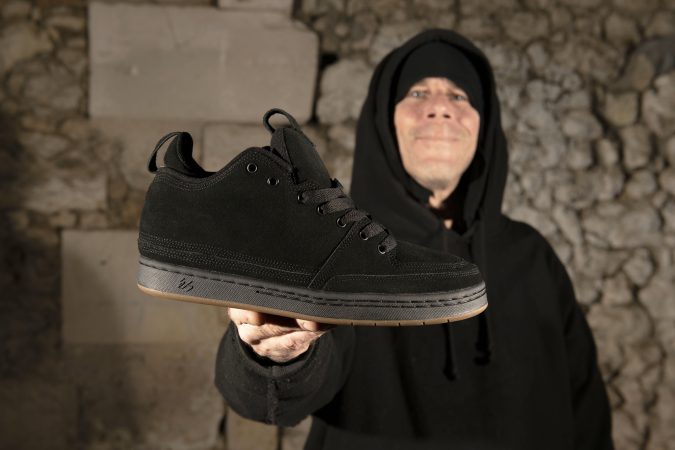 ES SS24 Skate Footwear Preview
Retail Buyers Guide: Skate Footwear SS24 Retail Buyer's Guide
Brand: és
Interviewee: Don Brown - Chief Brand Strategy, Sole Technology
MARKET
How is the overall health of the European skate shoe market?
After the Pandemic skate boom 2021-2022 there's been a lot of challenges high inventory levels for many of the accounts. For éS in 2023 we've been prebooking a selling a lot of highly demanded reissues such as the éS 197, Creager, Muska, and the ACCEL x Arto. The Muska in particular, on a global level, has gone through the roof with shops preselling the shoe that will be delivering late August and Oct. The Muska, at 150, is the most expensive shoe in the skate shoe market ever and has sold 4-5 times more than other styles. So as challenging as the market is, if the product is highly sought after, the skate community will support it. We're seeing this trend for éS with many of the reissues since we've been leading the trend of puffier silhouettes since 1995. 
 Is the hard goods overstocking issue affecting skate shoes in any way?
 Hardgoods being overstocked is a two-sided issue for footwear and apparel brands since there are some great deals out there that get more people skateboarding which we can gain from. But on the other side it's clogging up the shops cash flow. in general, those who make it through 2023 will come out much stronger – lean mean fighting machines.
What are your main price points for next season?
As a premium footwear brand éS is in the higher price points ranging from 85-120 … Sweet spot is around 95.  
MARKETING
What is your collection theme and which stories are you telling to get customers stoked on skate shoes this season?
Our general vibe is 90's nostalgia … hitting on the look we pioneered 28 years ago that changed the game… technical, sophisticated, puffier silhouette's that perform beyond all expectations.   
What general trends are you currently noticing in Europe?
From an éS perspective we're seeing the younger generation adopting the 90's puffier skate look vibes the éS pioneered. Cupsole and tech soles with Polyurethane midsoles, Air bags, hidden laces loops are the rage. Clothing's is baggier and looser and we're seeing less and less vulcanized shoes… in Europe and around the world the "Fresh" éS vibes are hitting hard with the younger generation and the OG éS fans.
Are there any big collaborations to look forward to?
Collaborations are played out. We're pulling back and focusing on who we are and the people that back us. Not saying you won't see any collaboration from us, they just have to be the right ones that resonate with our audience. 
DESIGN
Are you favouring more simplistic silhouettes or tech-heavy profiles?
éS is driven by design and making sure our brand family around the world look good on and off the board. Everything we do is thoughtfully done… every single detail. We have the clean minimalistic designs of the SWIFT 1.5. to the more tech Muska. 
Are you introducing any new tech in your shoes?
Thoughout the lines we have STI Energy insoles that provide great energy absorption and rebound. Depending on the style with have Airbags, Double cups, Polyurethane midsoles, Hidden lace loops, Stash pockets, Thermothane ollie protection and much more. Every shoe is built from the platform of high level function for skateboarding expertise.
Is sustainability a focus for the coming season?

Sustainability is something Sole Technology prides itself from pioneering our internal company sustainability programs with recycling, Solar power, water reduction, reducing waste in production, eliminating phylates and harmful chemicals and our packaging is made from recycled materials. 

What are the must have skate shoes for SS24? 
Everything, haha… my top of the list is
  Landmark collection that includes inspiration from infamous EU skate spots Sants in Barcelona, Spain and Le Dome in Paris, France, and Carlsbad Gap in Califronia
Creager White Blue …looks insane
 ACCEL OG and ACCEL Slim … Top selling style  Skate shop Day shoe (Feb) – BIG SURPRIZE COMING Stay tuned….