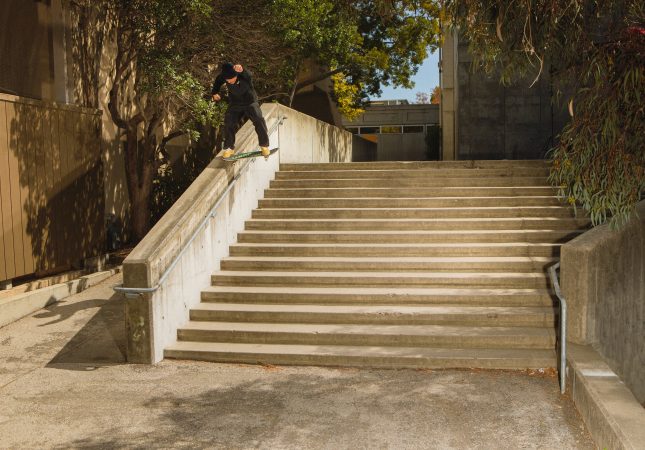 Hours is Yours SS24 Skate Footwear Preview
Retail Buyers Guide: Skate Footwear SS24 Retail Buyer's Guide
Brand: Hours is Yours
Interviewee: Dennis Martin Founder, Designer
MARKET
How is the overall health of the European skate shoe market?
We are seeing some good traction in the EU market over the last year and expect things to keep moving in the right direction. Some of the best skaters are in Europe and we look forward to expanding our team across the region.

Is the hard goods overstocking issue affecting skate shoes in any way?
I'm not entirely sure about this but I know this was an issue last year at retail.
What are your main price points for next season?
$80-$110 USD
MARKETING
What is your collection theme and which stories are you telling to get customers stoked on skate shoes this season?
Our theme is simplicity across the Collection each Collection with a focus on comfort and performance.
 What general trends are you currently noticing in Europe?
Clean and casual are something we see over and over in the European markets. Pretty on point with our esthetic.
Are there any big collaborations to look forward to?
Yes very excited about this one! We are working with Dilo and Louie Barletta on a Jacuzzi Collab at the moment.
DESIGN
Are you favoring more simplistic silhouettes or tech-heavy profiles?
We are more heavy on Vulc styles thus far in the line but are working on a Mid-top Cup Sole but nothing to tech.
Are you introducing any new tech in your shoes?
Our latest updates are our new "Goddess Insoles".
 
Is sustainability a focus for the coming season?
We look to our factory to be as sustainable as they can with the production of our footwear each and every Collection.
What are the must have skate shoes for SS24?
Cohiba SL30, CODE, North