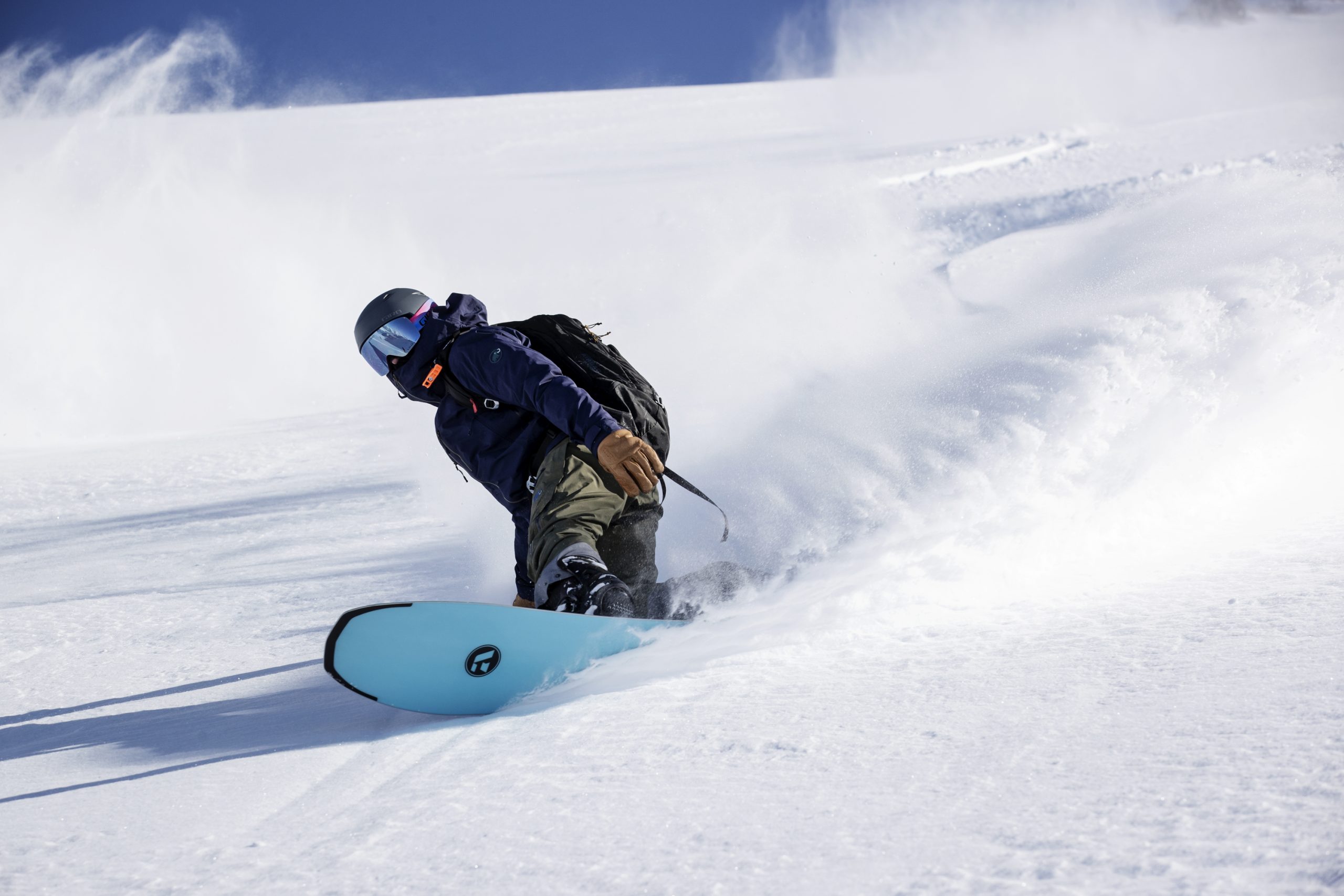 Evoc 2022/23 Snow Protection
Retail Buyers Guide: Snow Protection 2022/23 Retail Buyer's Guide
Brand: Evoc
Interviewee: Alexandra Hlawitschka, Content Marketing & PR
What are the major trends in the snow safety market?
With the success of the Covid vaccines we are hopeful that the ski resorts will be able to open again this winter, but of course the still ongoing pandemic will continue to have a big impact on winter sports. Last season a lot of winter sports enthusiasts discovered and fell in love with touring and exploring the backcountry and we think that this is a trend that is here to stay and will continue. Therefore, equipment that is offering safety and protection, but is also easy to use, lightweight, versatile and comfortable even for less experienced customers will continue to be a major trend. 
What do customers expect from their snow safety equipment?
The awareness for risks and the demand for protection and safety gear is growing. Also, the more people veer towards off-piste the higher the requirements for your equipment become in general as conditions and terrain are more demanding. When it comes to our snow safety products, technical backpacks with protectors and avalanche backpacks, as well as protection wear, comfort and ventilation are key, as is lightweight and highly efficient protectors and, of course, a perfect fit. With backpacks an good weight distribution is also critical when you are riding in demanding terrain and snow. In addition, customers want smart features, easy handling, durable and versatile products and they want them to look attractive. 
How are you segmenting your snow safety products and what are the main price points in each segment? 
Protector Backpacks with the LITESHIELD PLUS back protector (LINE PRO 20 and LINE PRO 30)
R.A.S. ready Avalanche Backpacks that can be equipped with Mammut's leading removable airbag system 3.0. Available with a back protector (LINE R.A.S. PROTECTOR 32 and LINE R.A.S. PROTECTOR 22) and without a back protector (LINE R.A.S. 30 and LINE R.A.S. 20)
Protection Wear – Functional shirts, vests and crash pants with certified protection and a perfect fit. The vests (PROTECTOR VEST LITE MEN/WOMEN and PROTECTOR VEST MEN/WOMEN are equipped with the LITESHIELD PLUS back protector, offering the highest level of spine protection.

 
What are the most important technologies/features in your FW22/23 avalanche backpacks? Which one sets you apart from other brands? 
Our cutting edge LITESHIELD PLUS back protector that we introduced for FW21/22. It offers the highest possible degree of spinal protection with excellent impact protection (EN1621-2; Level 2), is extremely lightweight and allows for maximum flexibility in all directions and high air circulation thanks to its +-segmented design. 
Do you offer any other products in the snow safety category besides the traditional avalanche safety products? 
Our protection wear. 
How are you helping retailers to sell this category?
The safety category is one that requires more explanation and information. We offer a lot of information on our technologies and use videos to better explain technologies or for manuals. For example on how to fold the avalanche airbag.  Apart from extensive information material we have a retail program with a modular, individually customizable display system, sales promotion concepts, presentation aids and sales tools with a large complementing selection of graphics, pictures, and product information. When it comes to digital support, we've installed our online B2B data access where you have 24/7 access to all digital media assets like pictures, videos, texts, guidelines etc. And we're also working on further expanding and making our instruction material more serviceable and easier to consume for retailers and their sales staff. 
Have you had problems with the supply of FW21/22 product? If so, how have you addressed this issue, and will this result in changes to your FW22/23 sell-in?
Yes. Just like probably every other company in the business we are facing unprecedented challenges when it comes to production and logistics. We decided to delay our launch and delivery for FW21/22 to the beginning of November and concerning the FW22/23 collection we deliberately decided not to add new products for FW22/23. This is possible because we have the very comfortable position that the collection for FW21/22 had been streamlined and updated extensively, so we do have a perfectly complete and up to date winter sports collection.
3 key products for FW 22/23 collection:
LINE R.A.S. PROTECTOR – Our avalanche backpack with back protector that can be equipped with the Mammut R.A.S. 3.0 system.

 

LINE PRO – The highest level of back protection fused with the best carrying comfort imaginable in a touring and freeride backpack.
PROTECTOR VEST LITE MEN / PROTECTOR VEST LITE WOMEN – highest level protection for slope and park with the LITESHIELD PLUS back protector.